Lovers of warm interior design and, at the same time, original accessories will certainly like fabrics with bee pattern. This is an interesting proposal that will introduce a summer vibe to any interior. Woven and knitted fabrics with a bee pattern from our collection will work well as decorations for kitchen and garden furniture. The bee motif looks beautifully on tablecloths, organizers, covers and chair upholstery.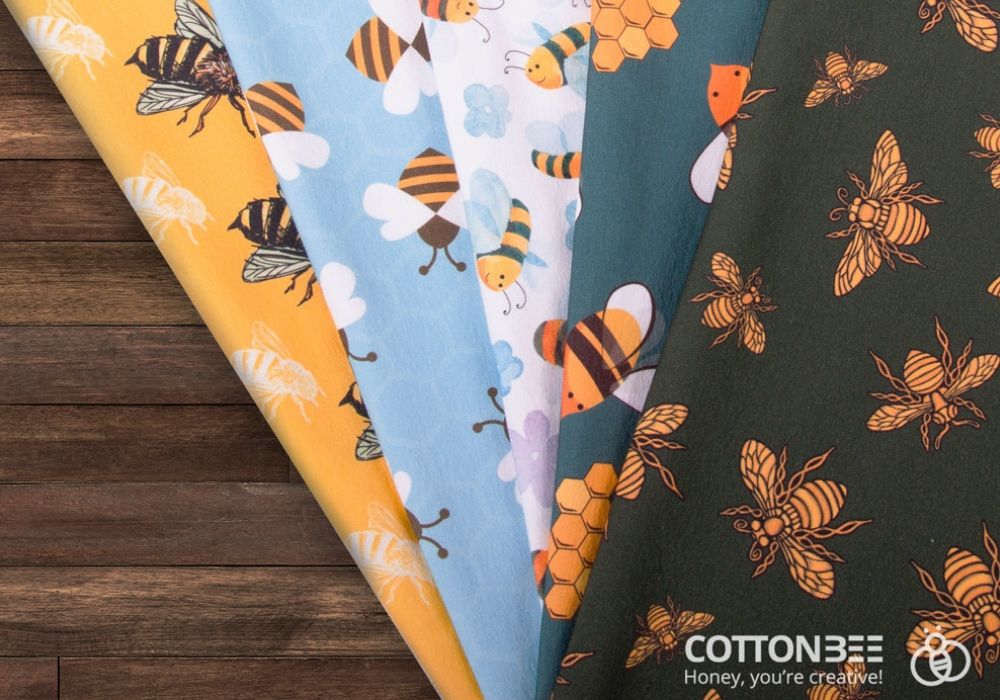 A fabric with this pattern can also be used to make summer garments. Dresses kept in shades of orange are light and look stunning. Various tunics or shirts with the bee pattern will brighten up any woman's wardrobe. It is also an original pick for a simple shirt for men who do not take themselves too seriously and like modern solutions.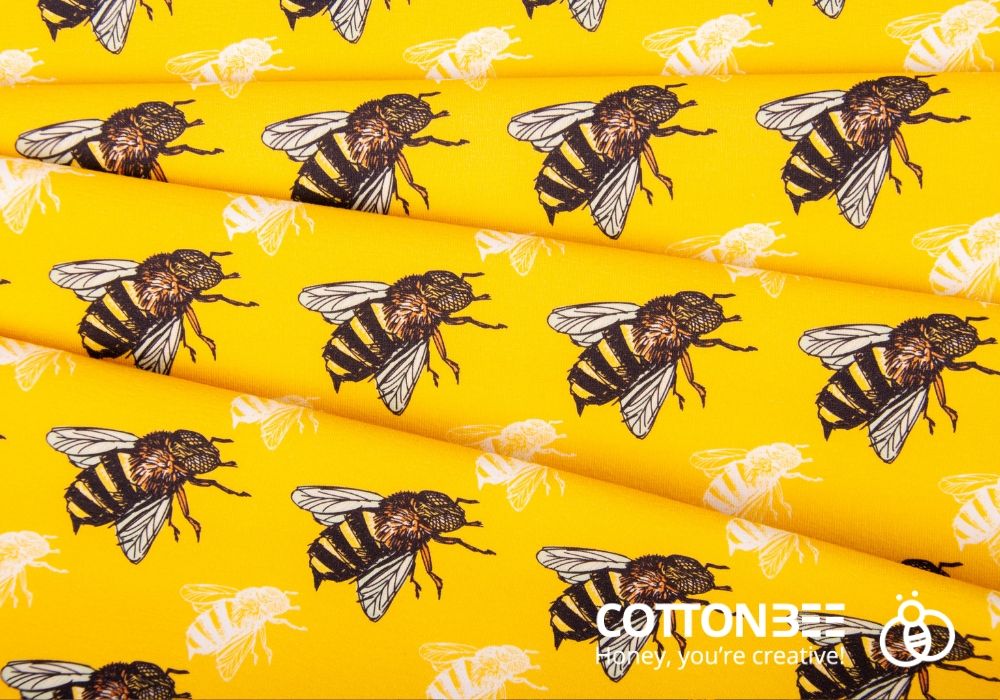 Warm arrangement of the children's bedroom
Do you dream of original, self-made accessories in your child's room? Check out our latest collection of bee fabrics. An original style will introduce a warm and peaceful atmosphere for the children's bedroom. Using a variety of woven and knitted fabrics, you can sew bibs, aprons, sleeping bags, changing pad covers and anything else you can think of. Additionally, fabrics with bees and writings will warm up and add charm to your child's small room.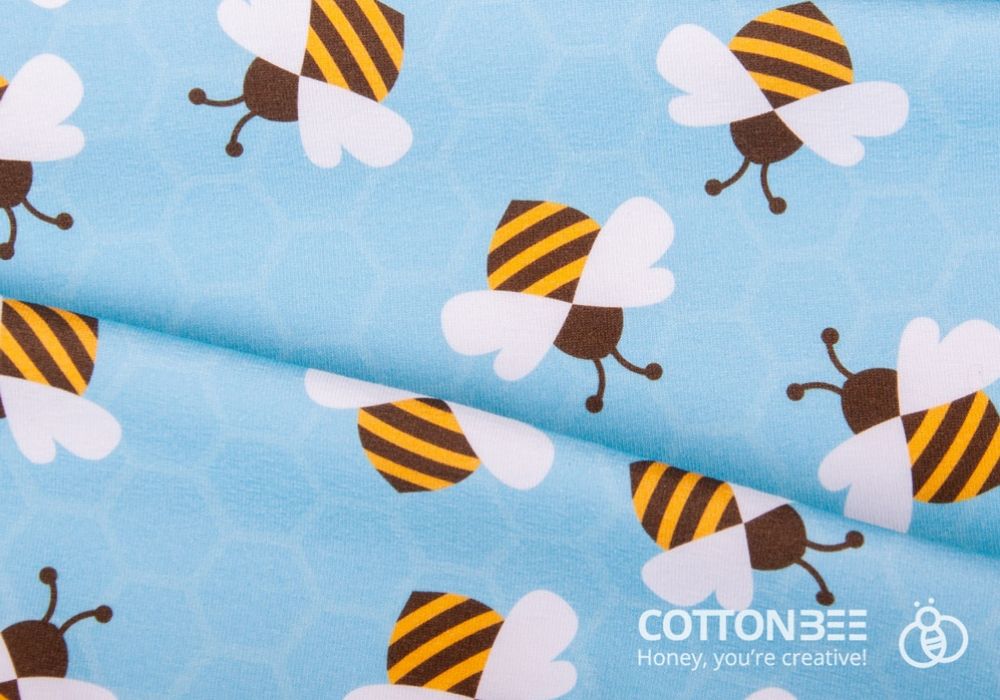 Cute decoration for any interior
Fabrics with bee pattern kept in warm colours will work well not only in children's rooms. It is also an excellent proposal for a new, summer collection of clothes in your wardrobe or additions to other parts of your home. The bee motif works perfectly in kitchens and dining rooms as tablecloths. It is a pattern that will also look wonderful on windows as unique drapes or a shower curtain in the bathroom.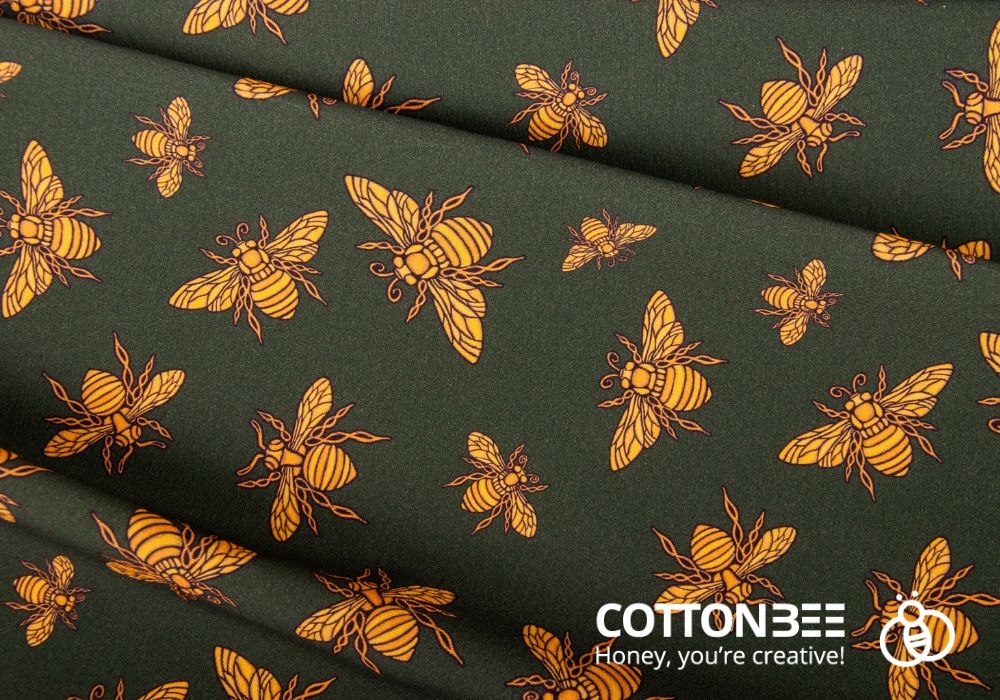 Amongst the fabrics, you can choose honeycomb patterns, clear graphics depicting bees or fabulous pictures of insects. The colour scheme of woven and knitted fabrics is mainly based on shades of yellow and orange, so you can create a unique but coherent character of your interior effortlessly.