Consumer awareness grows from year to year in the textile industry. A fashion and design enthusiast is looking for original and unique products that cannot be found in the fast fashion market. In the spirit of slow fashion, handmade or second-hand clothes, decorations or toys are getting more and more prevalent. A digital textile printing house is the answer to the growing need to create unique designs. Regardless of whether the offered service is to be provided for a small, medium or large entrepreneur. But how to choose the right one for you?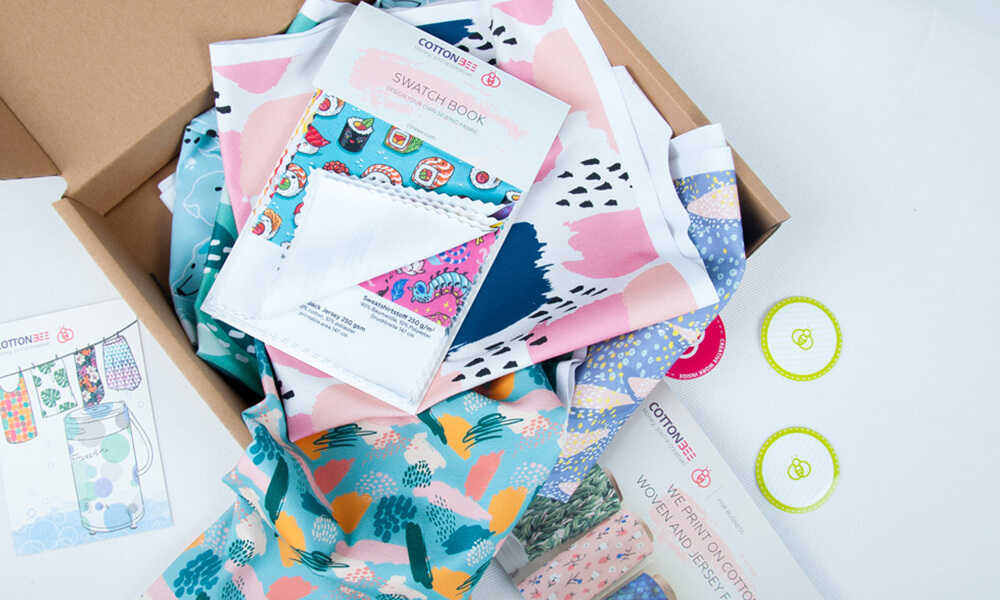 We are going to start with the types of digital textile printing houses you will encounter when searching for the one that will print your textiles. Digital printing on textiles can be divided according to the type of the colouring agent used during the printing process into digital printing using pigment inks, reactive dyes, acid dyes and sublimation printing.
Choosing the right textile printing house starts with the decision of how much are you going to print and how quickly you want to have your order at home. Digital textile printing houses that use pigment inks offer the quickest order time, but often execute relatively small orders: from a few running metres to several bolts of fabric. If you need to order large quantities of wholesale, i.e. several or several dozen bolts of fabric, printing houses that use reactive dyes or sublimation printing may prove to be a better choice. Although, in this case, it should be taken into account that the waiting time for fabrics will be longer.
See also: Fabric printing methods – which printing technology to choose?
2. Type of fabric used in printing
The next step in choosing a digital textile printing house that lives up to your expectations is the kind of fabrics you want to print on. Certain printing methods are reserved for a specific type of material. For example, if you want to engage the services of a textile printing house that employs the sublimation printing method, you have to accept the fact that printing with this technology is only possible on 100% polyester fabric or a mixture of fibres with high polyester content. Also, acid dyes work best on wool and silk, and the best results in pigment ink printing are achieved on cotton fabrics. The quality and origin of the fabrics are crucial too. Before you decide to print a bolt of fabric, check where the materials offered in the printing house come from and whether they are, for instance, OEKO-TEX certified.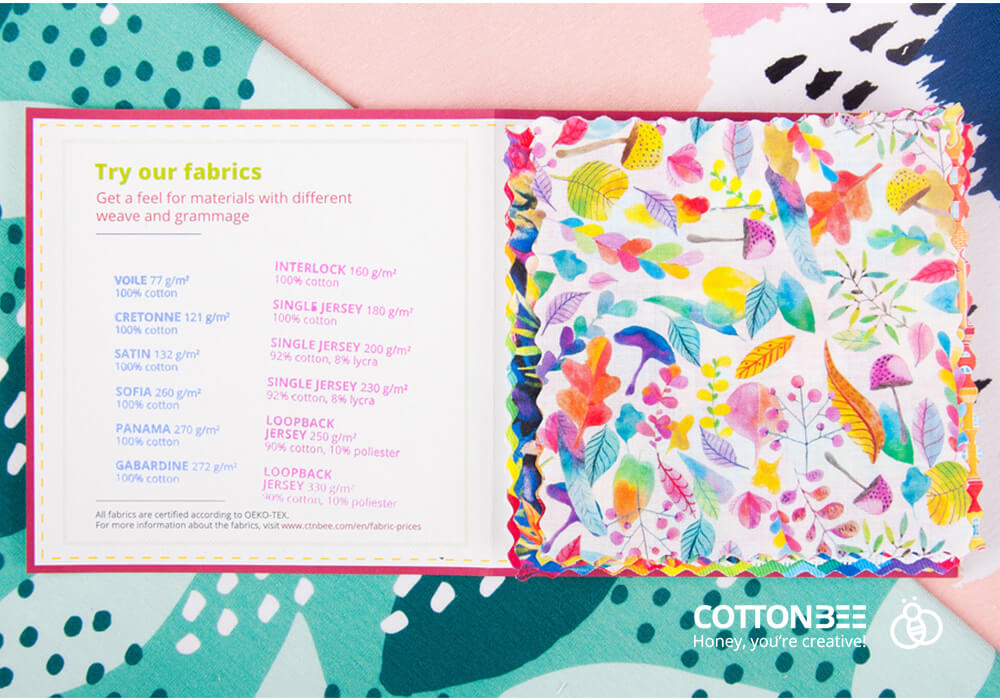 3. Original patterns
Creation of unique textiles using original patterns is one of the main reasons for engaging the services of a textile printing house. If this is the service you are most interested in, you cannot overlook the regulations or practice that the digital textile printing houses apply to external projects. Most often, authorial projects are not used for advertising purposes by printing houses and are not available to other clients for printing if the author of the design does not approve or desire to do so. However, it may turn out that printing houses may reserve the right to sell and use the patterns and designs sent to them. If you are unable to find this information on the website, please contact a company representative and ask.
4. Preparation of the project
Printing on fabrics in a digital textile printing house requires at least a minimum knowledge in the field of image file processing. Although printing houses offer extensive catalogues of ready-made patterns, if you want to print a personalised fabric, you will need to work on the design a little bit. Preparing your seamless pattern does not require an advanced understanding of Photoshop or Corel, though it will surely make the whole process easier. Of course, you can have your dream pattern made by a graphic designer or order it from the catalogue offered by the printing house. A lot of them provide detailed instructions on how to prepare a print file on their webpages, which describe each phase of preparing a proper project step-by-step.
See also: How to properly prepare a file for fabric printing?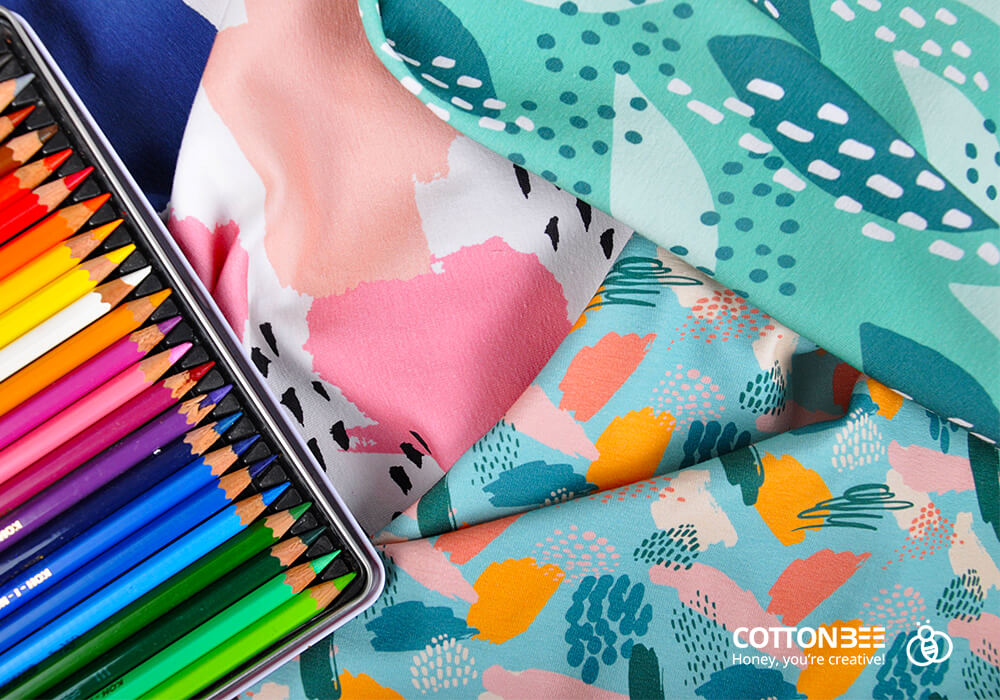 5. Taking care of printed fabrics
When ordering fabrics printed by an online textile printing house, you should consider their purpose. Different printing techniques require taking appropriate care of the printed textiles, so it is worth checking whether the fabric you want to use to produce pillowcases does not require chemical washing. Fabrics with patterns printed using pigment inks are susceptible to damage from wet rubbing, so you should always wash them on a delicate cycle and avoid mechanical drying. This slight defect is compensated for by the fact that printing using pigment inks can achieve smooth tonal transitions and a wide range of colours, which will be extremely important in photographic printing.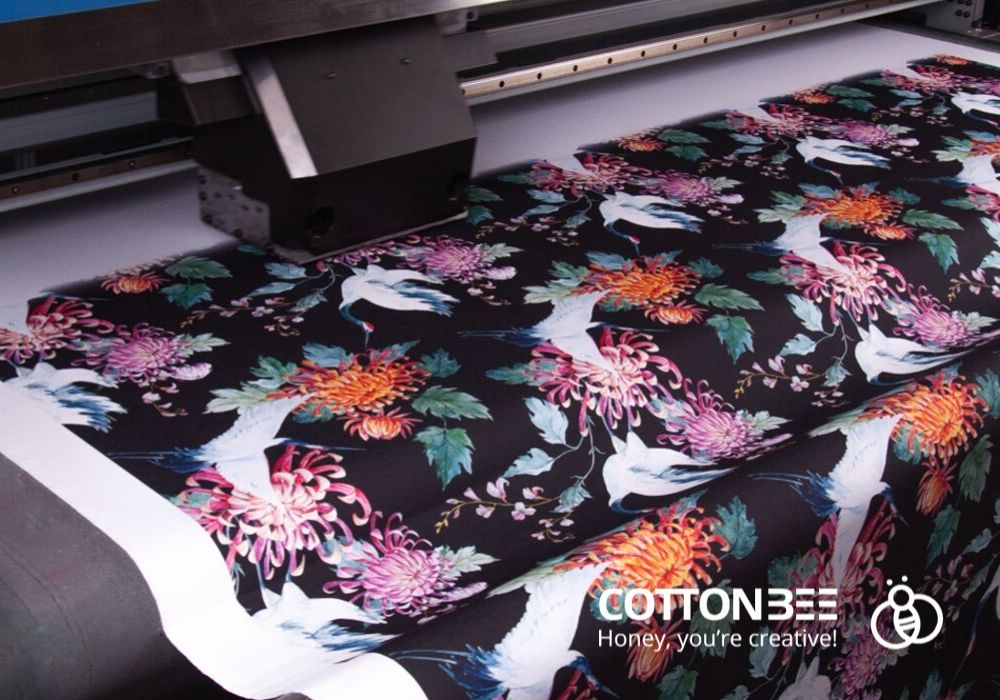 6. Commercial use
Textile printing houses can prove to be very appealing service providers, especially for small and medium enterprises and individual customers that can order printing of a chosen pattern on the fabric and create unique products out of it. In this case, however, it is necessary to check whether the designs offered in the catalogue of the printing house can be used for commercial purposes. Sometimes, especially in case of orders below a running metre, the purchased fabric cannot be resold or used in commercial projects.
You may also come across licenced collections in the offer of textile printing houses with fabrics under such licences as Disney or Warner Bros. Such fabrics may only be used for private purposes – they cannot be sold or used for advertising purposes. If you plan to create your shop's stock from the fabrics you order, purchase a minimum of one running metre of fabric or be sure you know what regulations does the printing house follow.
7. Environmentally friendly printing
If you plan to reduce waste and resource consumption in your life or business, it is worth looking for a printing house that is as eco-friendly as possible. Printing houses using pigment inks do not use any environmentally harmful chemicals for fixing patterns printed on fabrics and have an impact on reducing the water consumption of the textile industry as not a single drop of water is used in the whole process.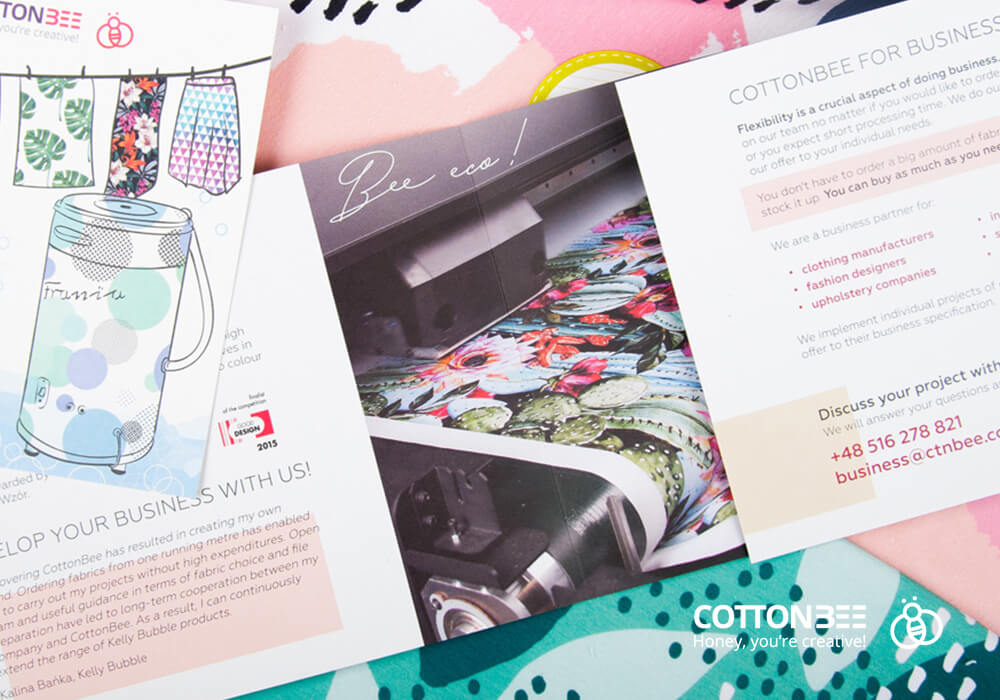 Choosing the right textile printing house will ensure that you are satisfied with the final result of the printing process. Remember to pick a method that matches the intended use of the fabric, so that you will avoid possible disappointment and dissatisfaction of potential customers. A wide range of service providers in the field of fabric printing will allow you to choose the right printing house for your needs and establish fruitful cooperation for years.
See also: Pigment ink printing on fabrics – why is it on the rise?