There are a lot of things that can give you a lot of pleasure at Christmas time: baking ginger bread cookies, decorating a tree, fluffy snowflakes falling down…We love them all, but decorating house with Christmas decorations is the best! So why don't we make today a DIY Christmas garland made from fabric scraps?
You can make this DIY Christmas garland made from fabric scraps very fast (even at the last minute when you feel you don't have time for anything). It is a great way of spending family time with children and all accessories you need to prepare it are at your home. You will use a lot of fabric remnants and you don't need a sewing machine! Or you can use some swatches – in fabric printing company CottonBee you can print each for 2,49 EUR/GBP. Could it be better? Let's do it!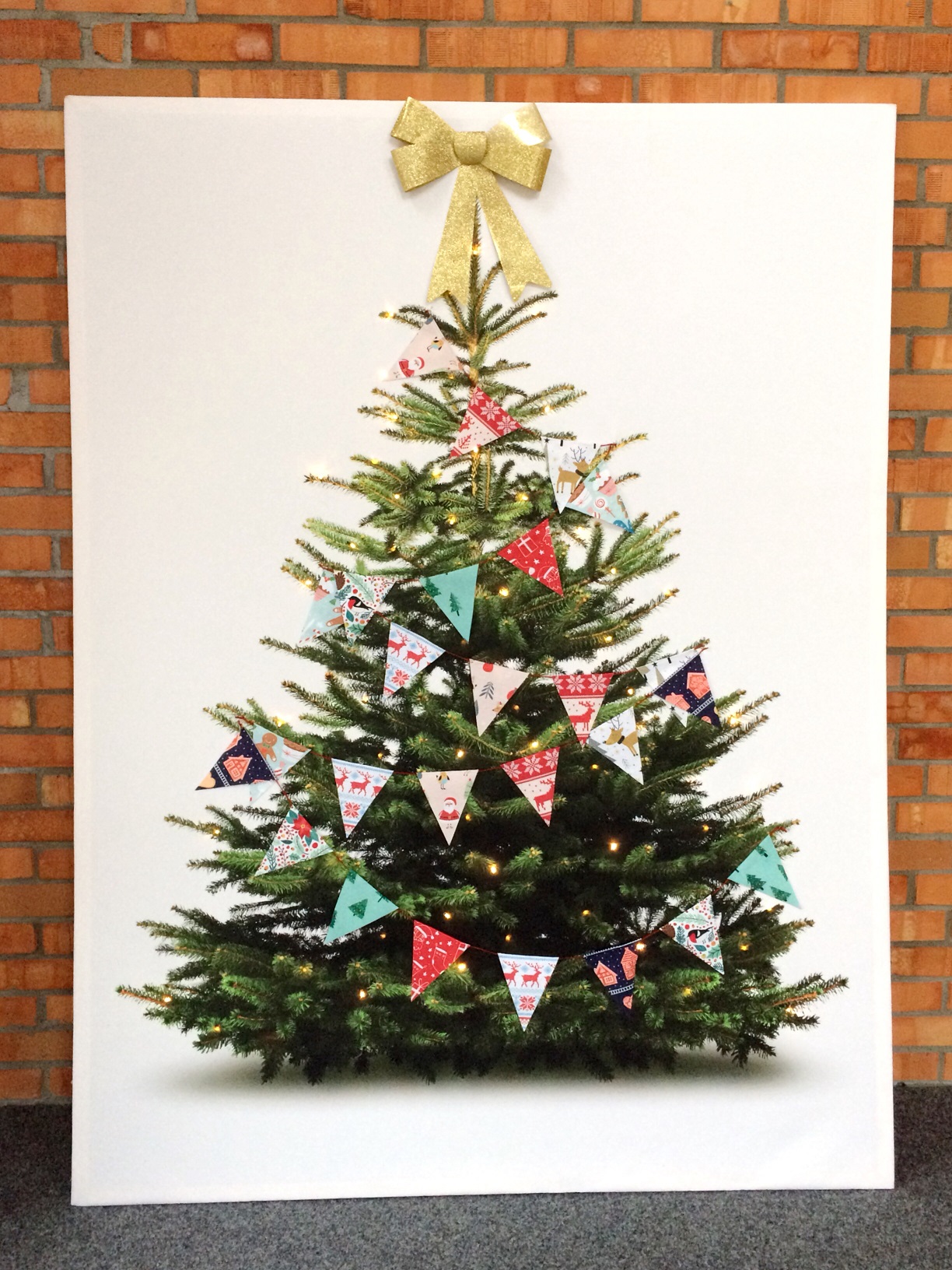 Necessary accessories:
small pieces of Christmas sewing fabrics
interlining with glue
an iron
scissors and a rotary cutter
a ruler and a pencil
a piece of cardboard
string
hot glue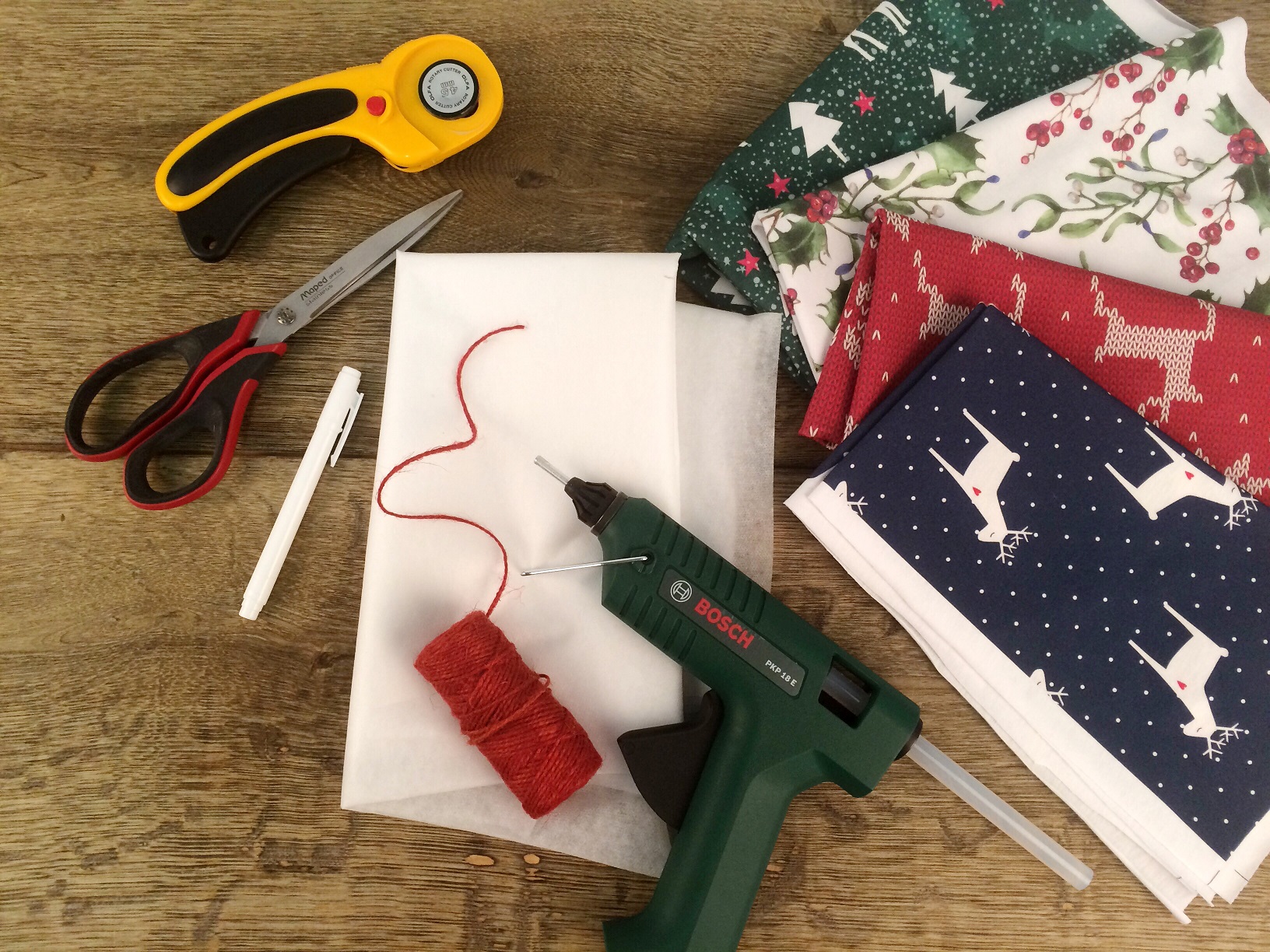 Step 1
Stick interlining to the sewing fabric. Put the fabric on the glue side of the interlining, smooth and iron it.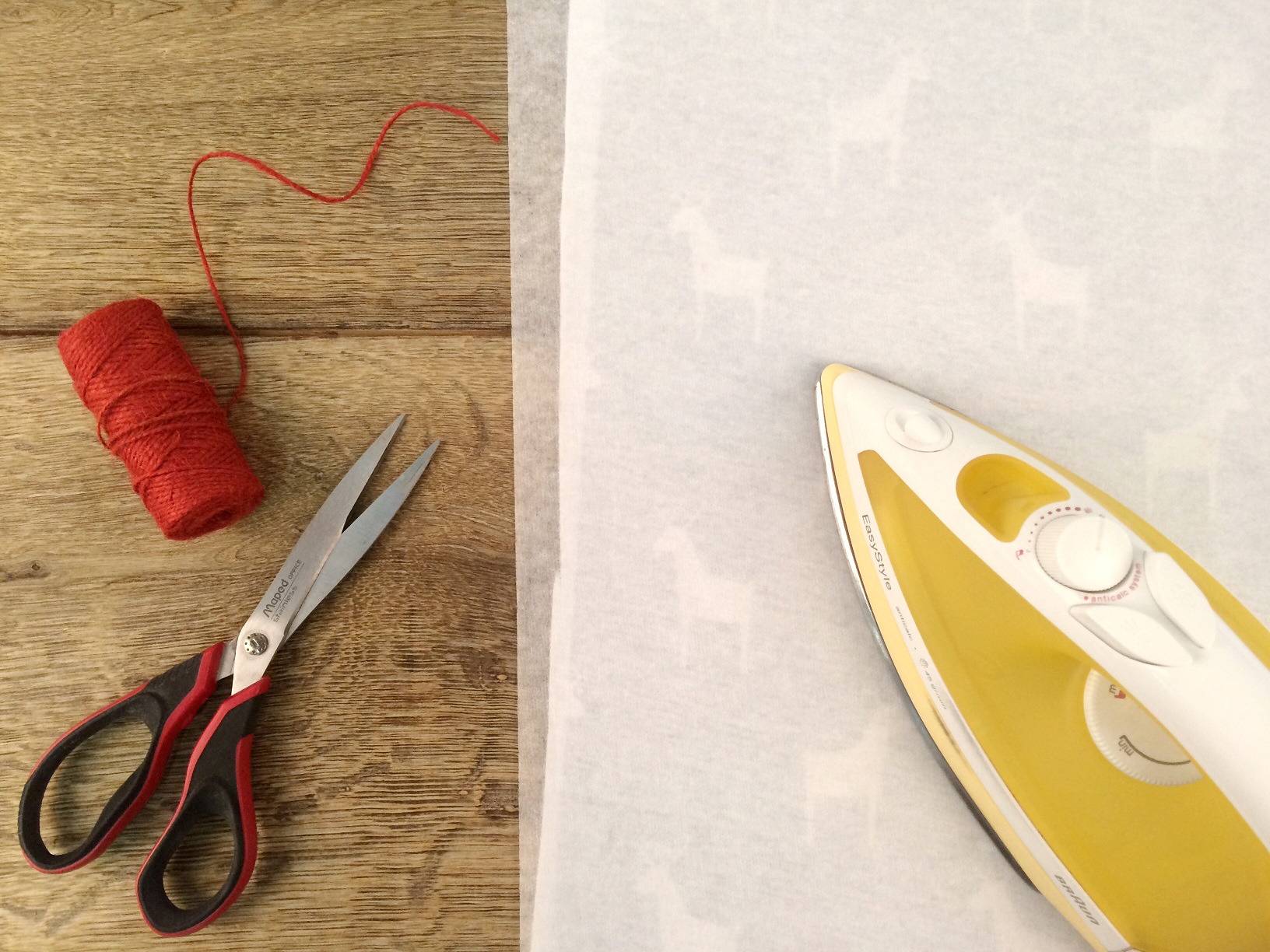 Step 2
Use a ruler and scissors to cut out a triangle from cardboard. Note that one of the triangle sides will be folded and stuck to the string so it should be adequately shorter. These will be the parts of DIY Christmas garland made from fabric scraps.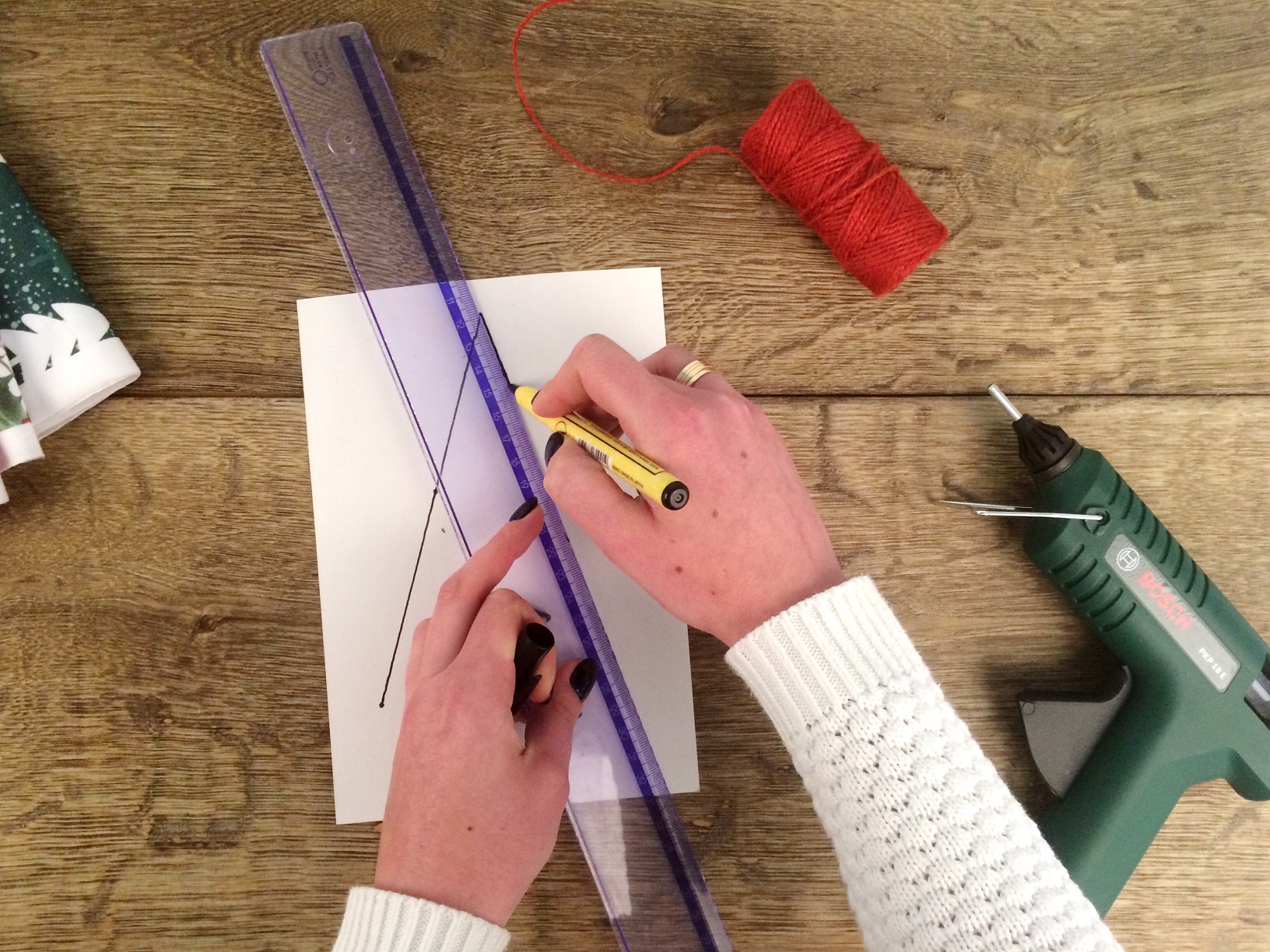 Step 3
Draw triangles on the stiffened fabric with the use of a pencil and a cardboard pattern. The number of triangles depends on how long and dense you want the garland to be. If at any place the interlining doesn't stick to the fabric, iron the entire triangle again.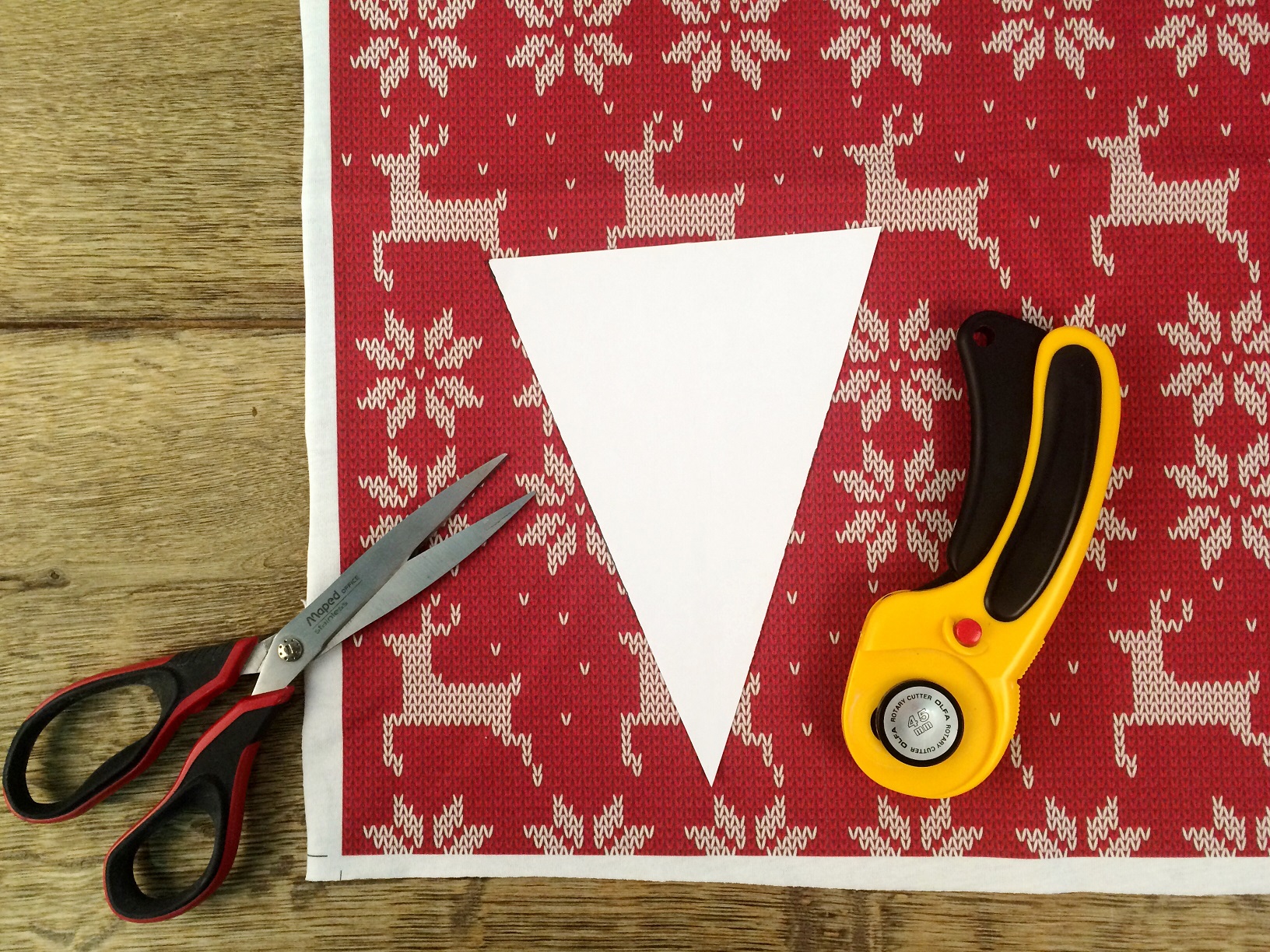 Step 4
Spread a string on a table. Put the triangles with equal spaces between, fold a shorter side of each triangle on the string and stick them with the use of hot glue. Our DIY Christmas garland made from fabric scraps is almost done!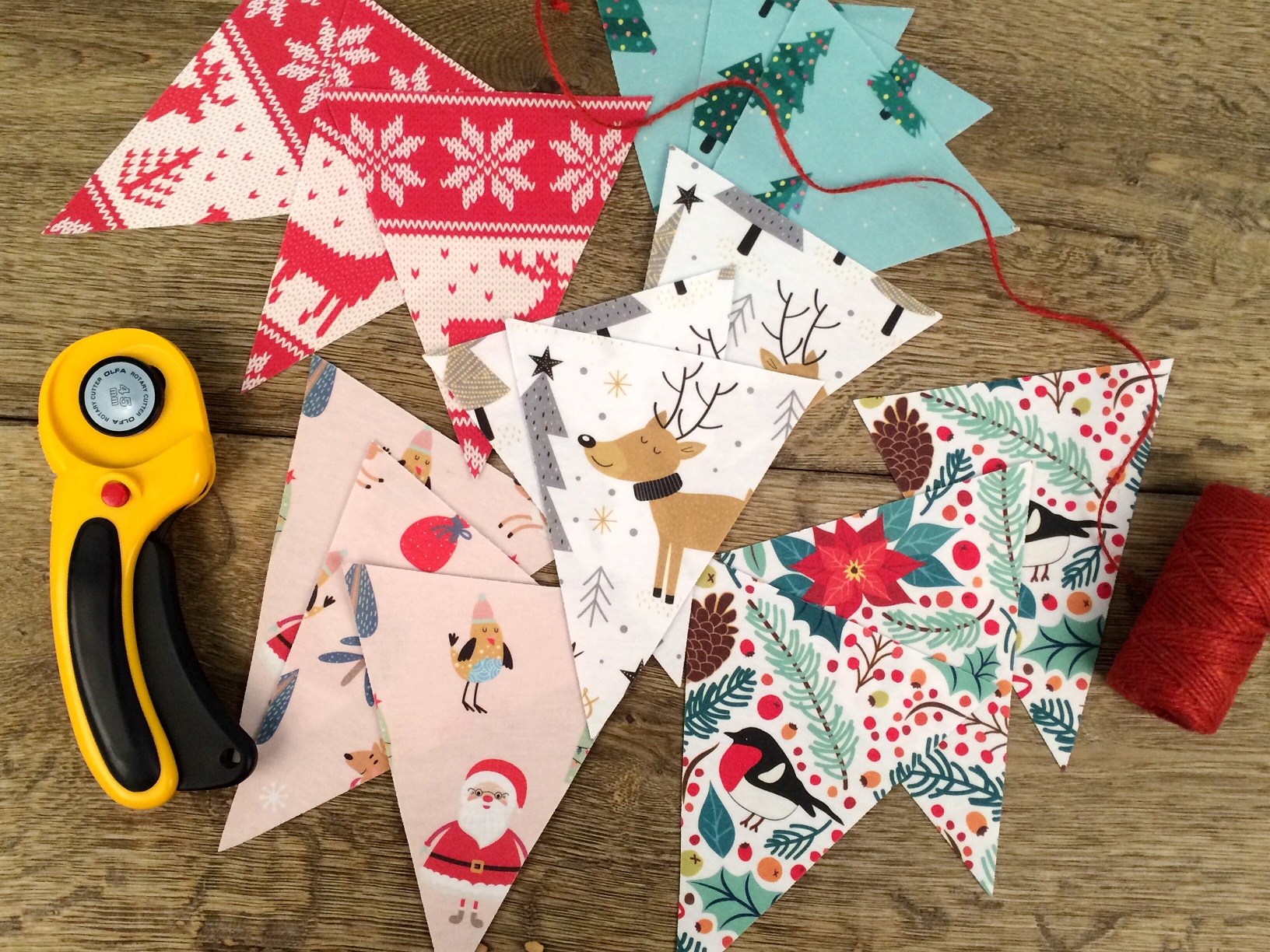 Step 5
Done! It was nice and easy, wasn't it? Now you can put up a garland wherever you want – decorate the wall in your child's bedroom or put it on a Christmas tree! DIY decorations are always the most precious 🙂
This year we've printed a Christmas tree in CottonBee. We've prepared the print of a beautiful fir on gabardine, hung it on a wooden frame and decorated with a garland. How do you like it?