The floral motif used in home interiors is a look that will never go out of fashion. Small rose illustrations kept in delicate shades will prove to be perfect additions to a children's room or a bedroom with a subtle design. Large flower patterns with vivid colours can complement any uniquely designed living room, dining room or even bathroom. By using floral fabrics in your home décor, you can add a timeless dimension that is full of freshness and warmth to your interior. Fabric printing will surely help you with this.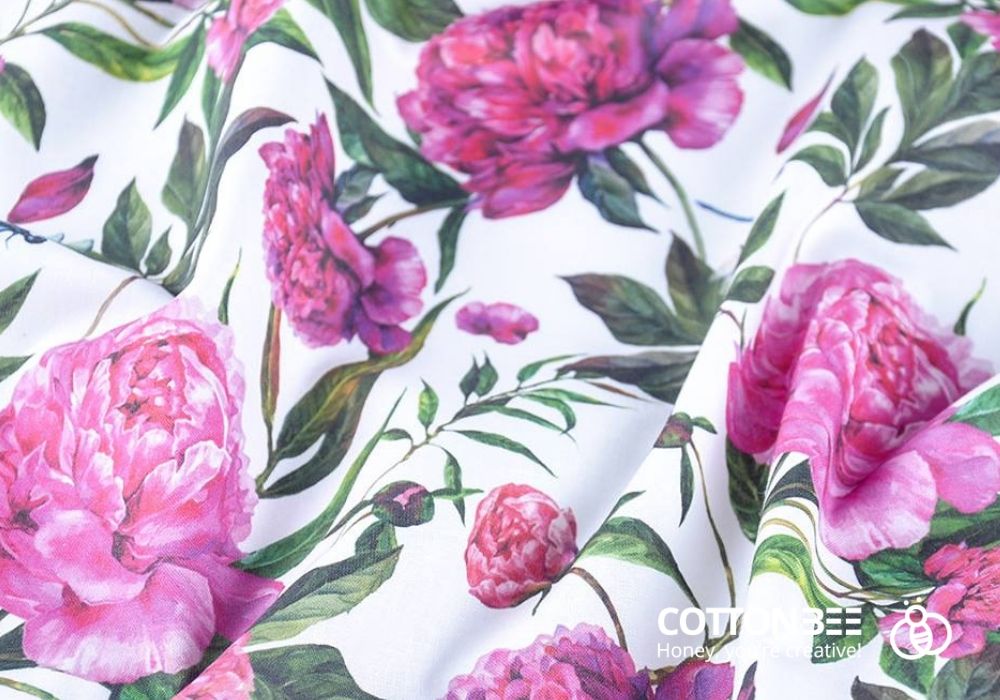 Floral accessories in your home
Fabrics with a floral pattern are universally applicable. You can use them as curtains for windows in any part of your home. Colourful flowers on drapes combined with a smooth net curtain will beautifully illuminate every interior. Such a pattern will also work in the dining room as a tablecloth or in the bedroom as pillowcases and bed linen.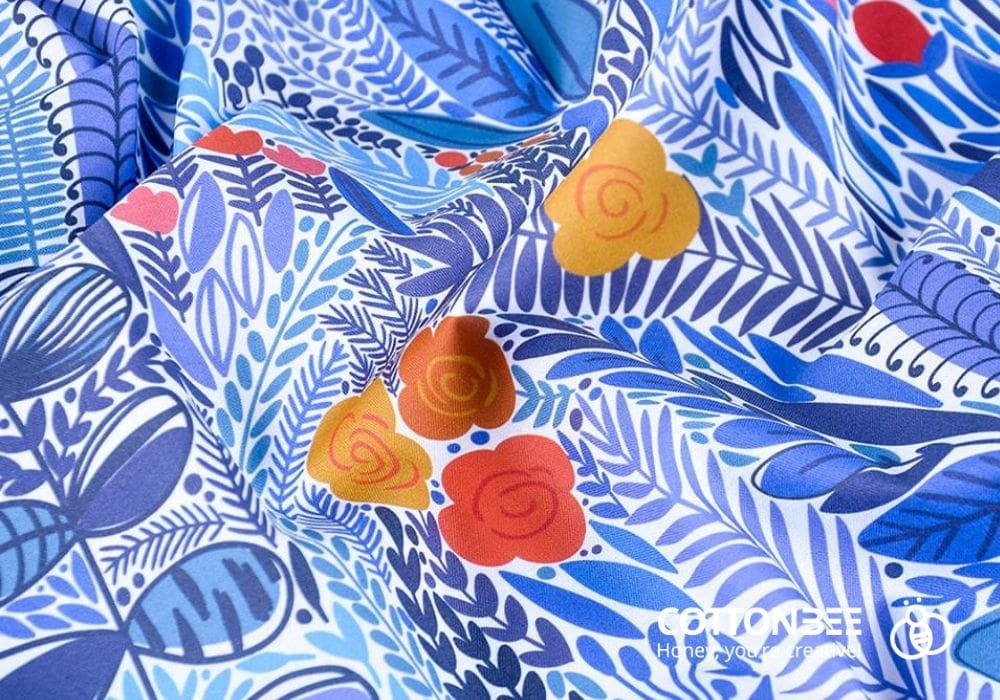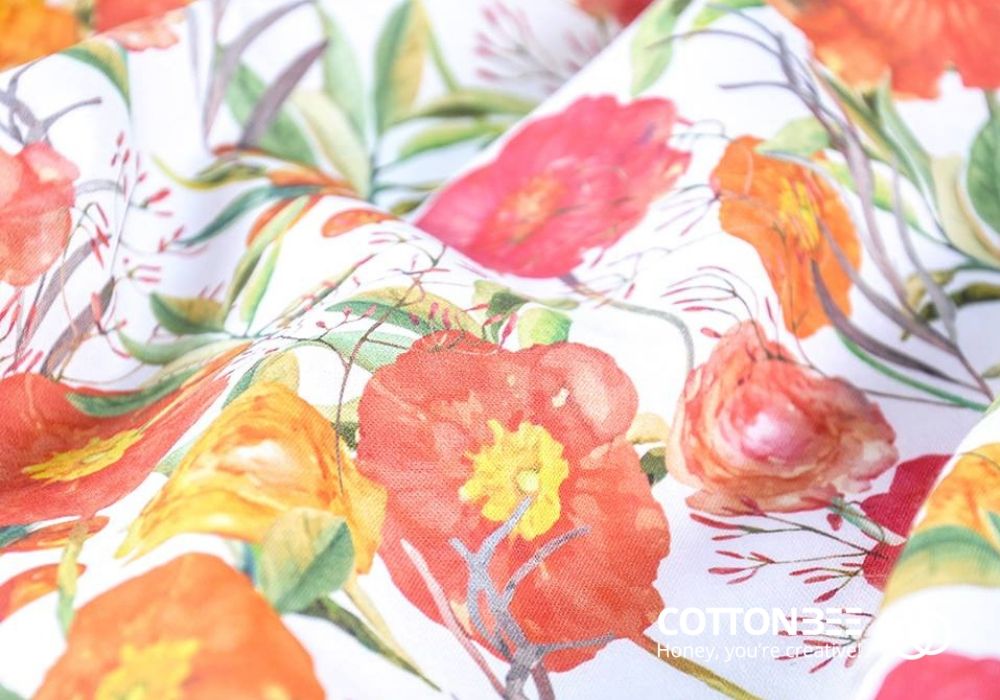 Among the floral patterns in our collection, you will find not only elegant and popular roses but also delicate daisies, tulips, poppies, lavender and cornflowers. These motifs will also prove to be perfect for small decorations and accessories. Using fabric patterned with small flowers, you can easily create headbands, handkerchiefs, handbags and even jewellery or originally decorated photo frames.
Spring wardrobe
Flowers are mainly associated with the coming of spring and warm months. The popular roses are not the only thing that can lighten up your wardrobe. Patterns depicting leaves, cherry blossoms, peonies and tropical flowers will also look beautiful on any dress. Using sewing fabrics with floral patterns from our latest collection, you will create an original and floral compilation of clothes. It is an ideal proposal for retro and vintage style lovers. Diverse colours and sizes of fabric patterns guarantee a gorgeous glow and a breath of fresh air in every wardrobe.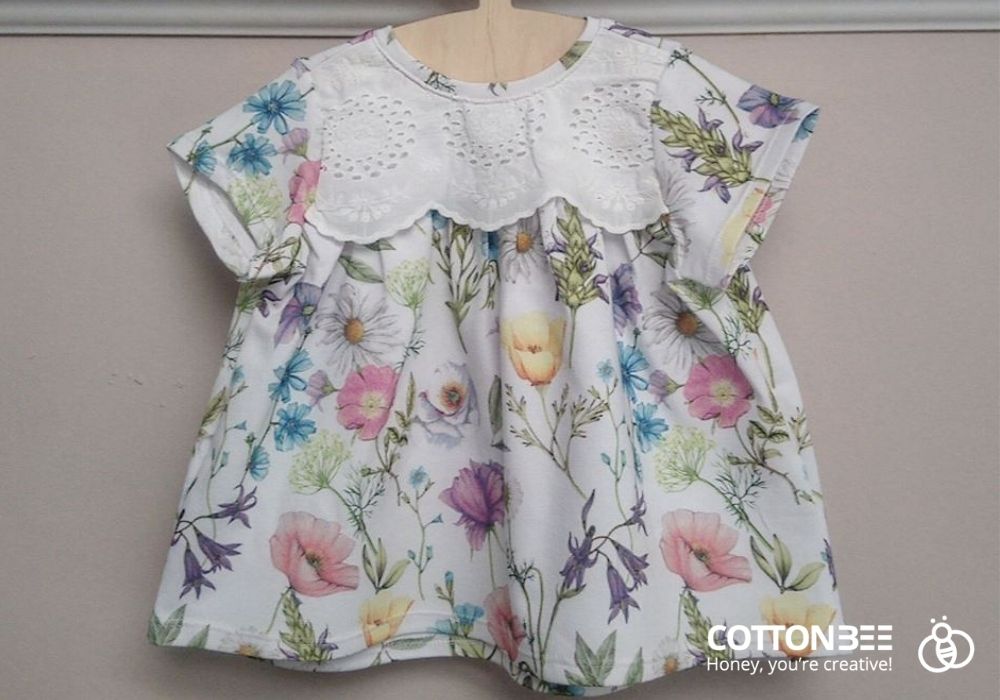 Every material can be cherry-picked according to individual preferences. If you want to sew a floral case for your child's duvet on your own, cotton fabric will be perfect. As far as t-shirts and tracksuits are concerned, soft and light knitted fabric will be excellent.