Peacock feathers are associated primarily with elegance, dignity and magnificent colouration. Using fabrics with this motif, you will introduce original, elegant additions to your home. Woven and knitted fabrics decorated with feathers of these birds will provide an exciting contrast in rooms where bright colours prevail. In our collection, you will find fabrics in various colours, which will surely match your expectations.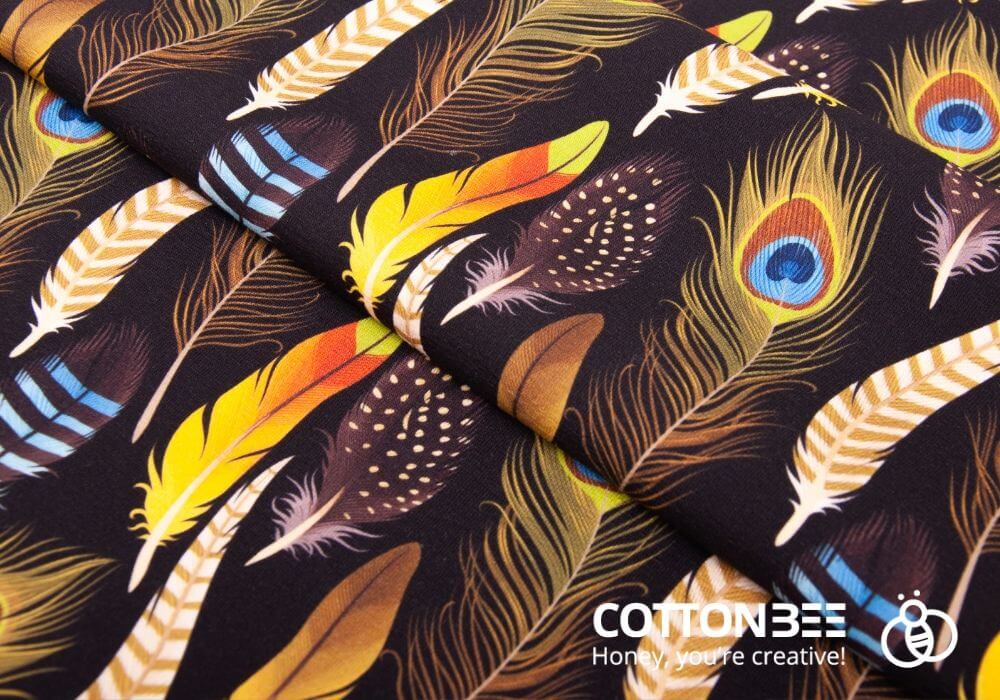 Accessories as light as a feather
You don't have to worry about whether the peacock feather fabrics will match the design of your interior. They are truly universal and will work great in simple, classic design rooms as well as in the modern room. Such materials can be used to restore chairs, armchairs, pouffes or seats. Peacock feathers will look wonderfully on decorative pillows in the bedroom. Fabrics with sharp, warm colours will work well as window drapes among bright furniture in the living room or dining room.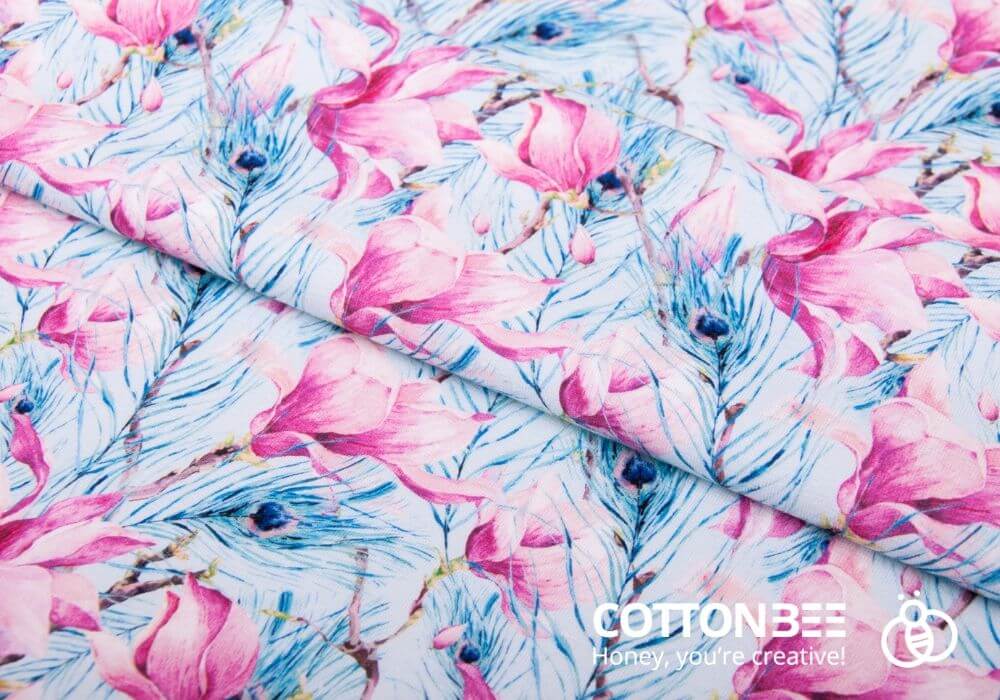 Among the fabrics in our collection, you will find motifs with large pictures of these proud birds in sharp colours. If you are looking for accessories for a children's room, you can use peacock feather fabrics kept in a minimalist style and subtle colours. They will also work well for original children's clothes, small blankets and warm linen.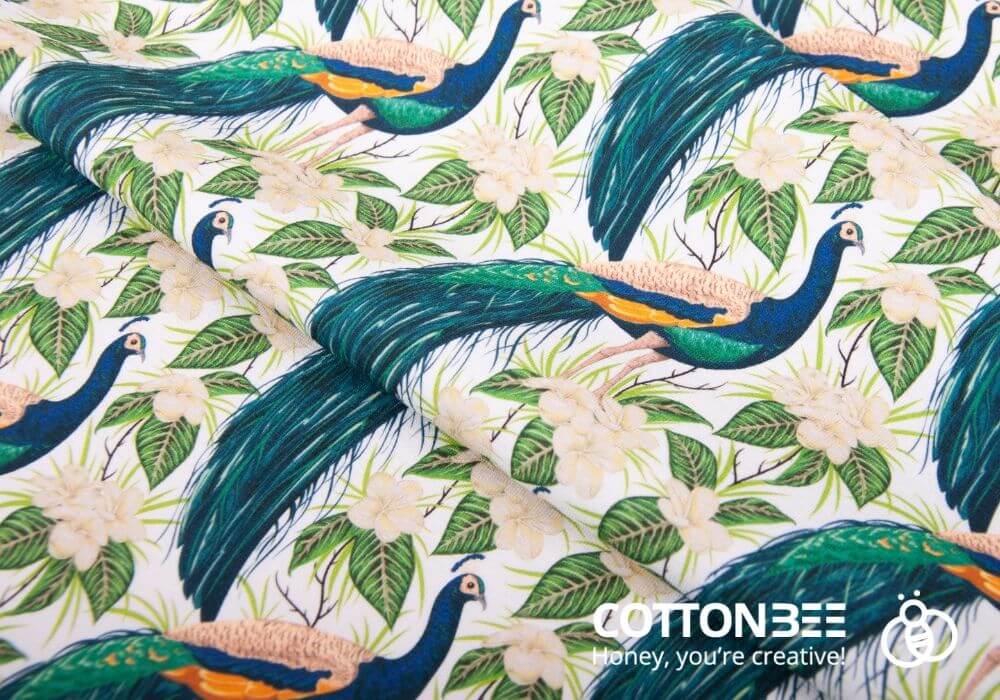 Boastfully stuffed wardrobe
Since you choose the fabrics at your own discretion, you can create thick curtains and light, airy clothes yourself. Cotton fabrics in peacock feather print are perfect for summer blouses and tops. The lightness of these fabrics is also proper for sewing dresses. Peacock feathers in pastel colours will look beautifully on airy boho style maxi dresses or loose summer pants. Satin fabric is perfect for sewing gently shiny clothes.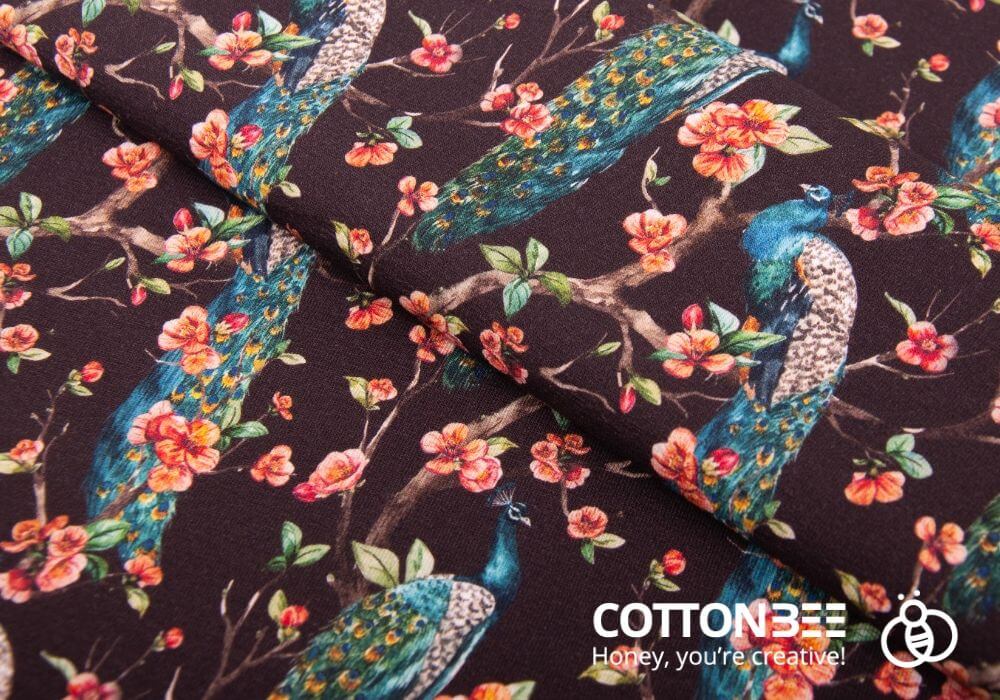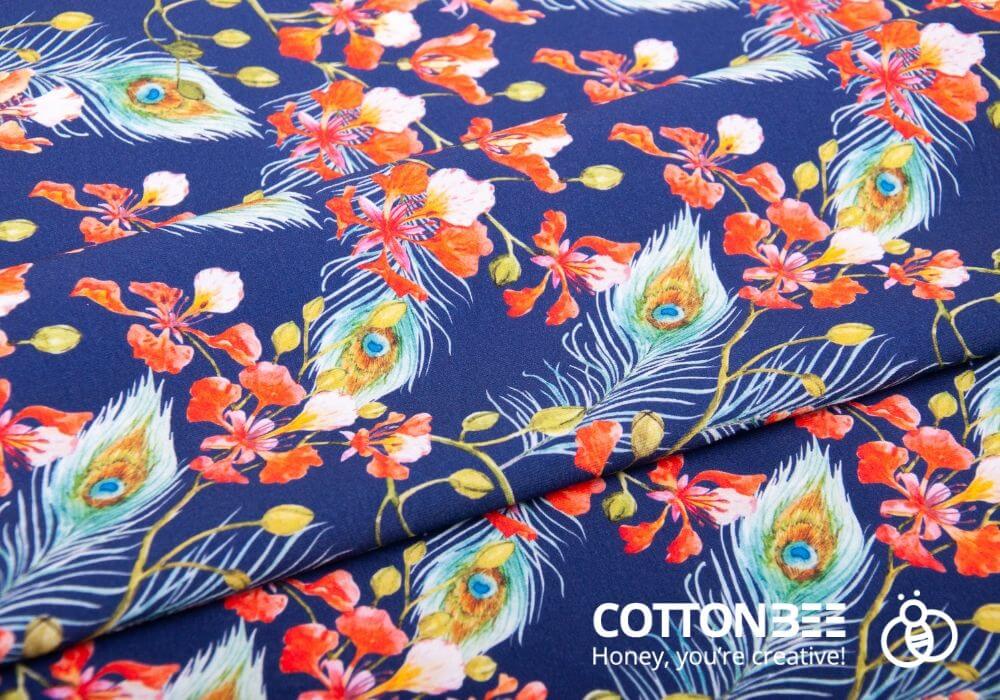 Peacocks feathers will also prove to be fashionable during any season of the year. Such a motif will apply to the original designs of scarves and neckerchiefs, fabric belts for trousers, shopping bags or headbands. The colour variety of peacock feathers ensures that woven and knitted fabrics with such a pattern from our collection will find universal use at your home. With such fabrics, you will create things you have always dreamed of!