We have reached a new level of fabric printing! We have implemented a new production line at CottonBee – we have begun printing on a new industrial-grade Durst Alpha Series 5 printer. New machine means enormous new possibilities! With it we have several fold increased the production capacity of our print shop. It is one of the fastest printers of this class and one of the first such machines to appear in Europe.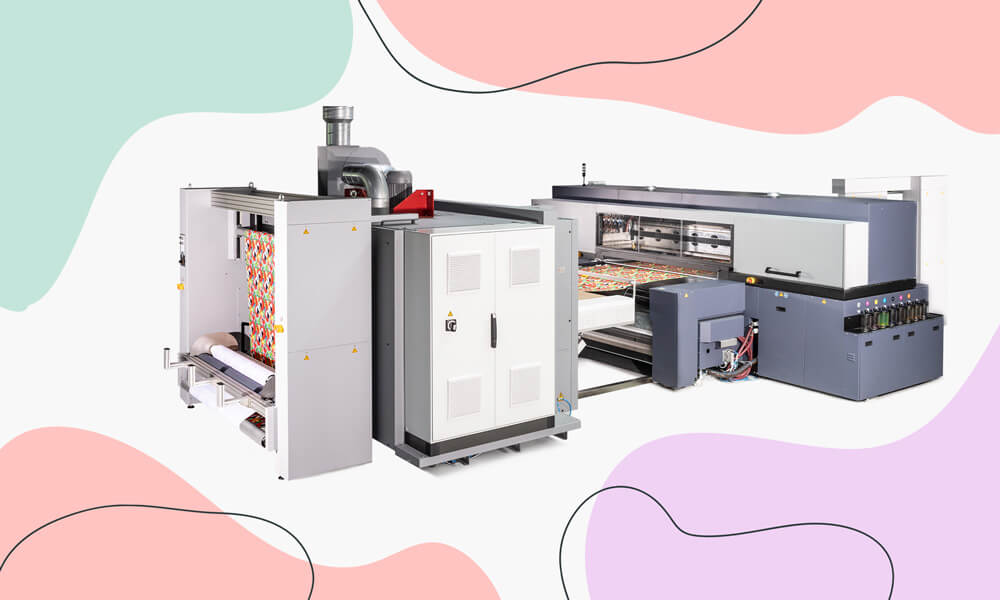 Short fulfilment time
Our new printer can reach the print speed of 490 m2. This greatly influences the fulfilment time that we had to extend due to the pandemic and now we are able to get back to our fast turnaround times. But that's not everything. With our new machine, we will be able to fulfil your most urgent projects as fast as 24h! We want to provide our clients with the best service quality and fastest fulfilment. We want to help brands in the textile industry to adjust their production for short runs, quick changes and easy implementation of new products to save their time and increase their competitiveness. Our new business offer was created with the needs of entrepreneurs in mind.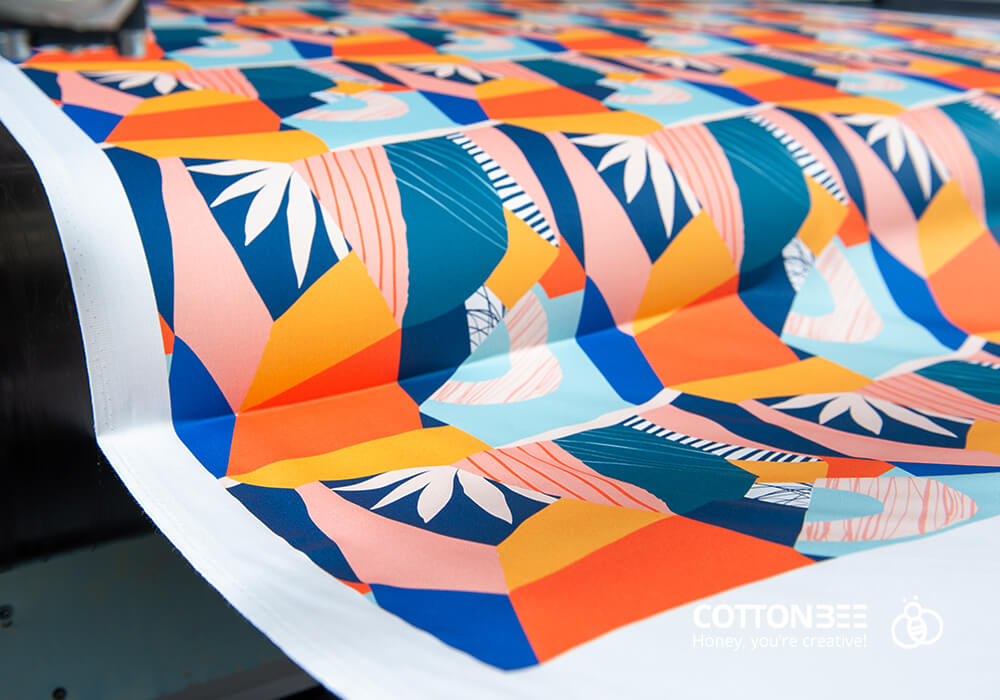 With care for the natural environment
Our new printer will influence both the quality of the prints and the eco-friendliness of the entire process. Pigments used are GOTS 5.0 and OEKO-TEX 100 compliant. We print on natural cotton fabrics, during printing we do not use water and all our fabrics are post-processed without the use of chemical substances. Fabrics printed using our new machine are characterized by excellent colour fastness to washing (the score of 4-5 on a 5 point scale, ISO 105-C06) and exceptional lightfastness (the score of >7 on an 8 point scale, ISO 105-B02). 
GOTS certified fabric printing technology
When printing fabrics at CottonBee, you can be sure that the final product meets all the stringent requirements of GOTS and OEKO-TEX® standards. Our printed organic cotton fabrics are GOTS certified, which proves that we comply with environmental standards at every stage of their production.
We have OEKO-TEX® Standard 100 certificate for conventional and organic cotton fabrics.
OEKO-TEX® Standard 100 is a certificate issued by the International Association for Research and Testing in the Field of Ecology of Textiles and Leather. Products bearing this mark are free from harmful substances in concentrations that have a negative impact on human health. The certification process checks the levels of pesticides, chlorophenols, allergenic dyes, formaldehyde and heavy metals. The OEKO-TEX® quality certificate allows you to determine the safety of textile products intended to come into contact with the skin.
Colour reproduction
With the change of our print technology, our colour gamut can change in comparison to colours achieved on our previous machines. We want to ensure that our new printer is profiled to achieve the best possible colour reproduction. If you want to see how your prints will look when printed using our new setup you can order samples before placing your big order.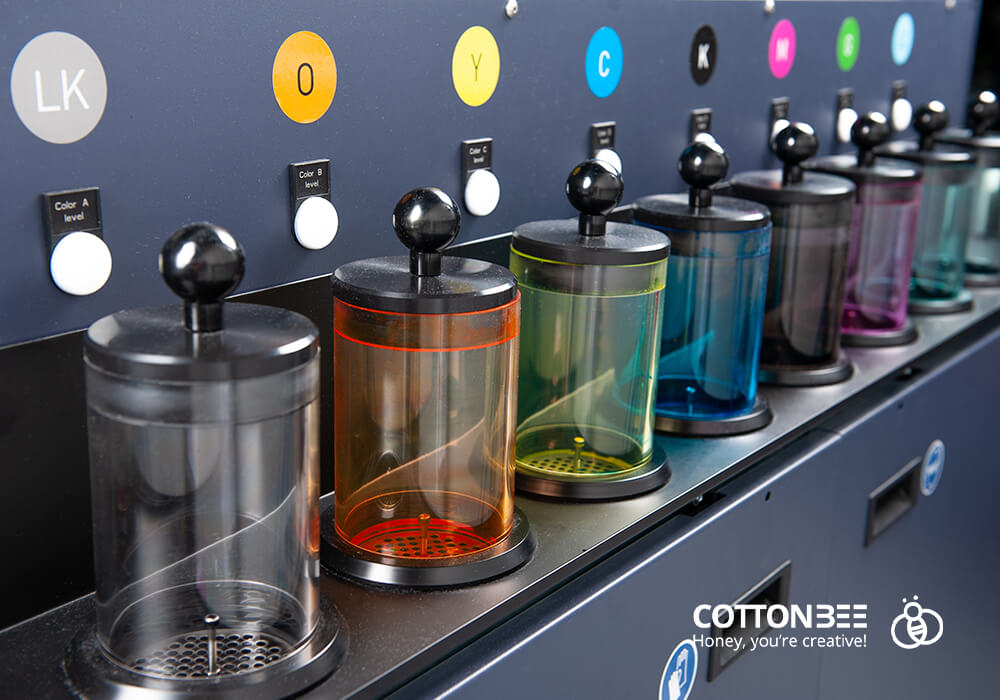 Our mission is to print on fabrics sustainably, innovatively and flexibly by lifting the restrictions from printing on textiles and increasing the possibilities of development for our customers. By combining our knowledge, experience and innovative green printing technology we want to build the foundation for the success of textile companies but also be the source of satisfaction for individual customers.