Sewing with a machine requires a lot of patience and motivation, but the first time you make your own bag or blouse will give you great satisfaction. If you are wondering how to start sewing with a machine and you have such equipment at home or recently started to plan on buying it, remember about this fundamental matter – do not throw the manual away. This is the first crucial rule. After all, it is this machine that your most beautiful creations will be made with. Carefully examine all the advice within the manual, every part and its purpose, so your work is easy and enjoyable.
But before you sit down in front of your device and begin working, you should know the basics of sewing with the sewing machine. First, prepare a sheet of paper on which you can draw your first outfit. Think about what you want to sew. If you have a dream project in your head, put it down on paper first. The first practice is best carried out on old bedsheets or a curtain. For clothes and other accessories, choose stable and stiff fabrics that don't stretch neither lengthwise nor widthwise.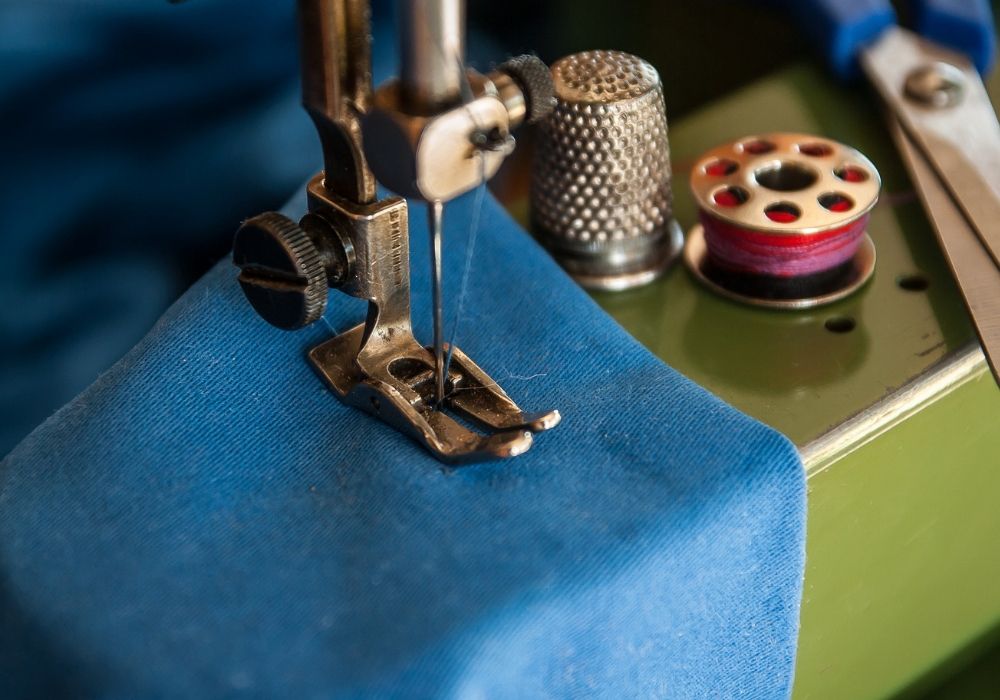 Fabrics and sewing accessories
Anyone who wonders about how to start sewing with a machine should get a tailor's kit. It is a very useful set that contains fabrics and sewing accessories both for people who are interested in learning how to sew using a sewing machine and for those dreaming of hand sewing accessories. Such a kit should include:
Threads – pay attention to the durability and colour when selecting. White, beige and black are the most universal colours of thread.
Backup needles – these accessories often bend and break when mounted in the sewing machine. In such a case, it is worth having some spare needles of different thickness.
Backup spools – a.k.a bobbins. Thanks to them, you will avoid continuous clewing and winding of new thread colours.
Pins, safety pins and pin cushions – these accessories will save you when you will need to pin a sewing pattern, clip multiple layers of fabric or sew darts.
Tailor's chalk or soap to draw on the fabric – these are the accessories that will let you draw shapes and supplementary lines on the fabric. Special chalks and soaps do not leave any marks.
Tailor's shears – in comparison to regular scissors, they do not fray and cut fabric evenly.
Seam ripper – it is a very sharp hook that takes care of any crooked stitch.
Sewing tape – allows for precise measurements.
Clothes iron – it will iron the stitches and smooth out any piece of fabric.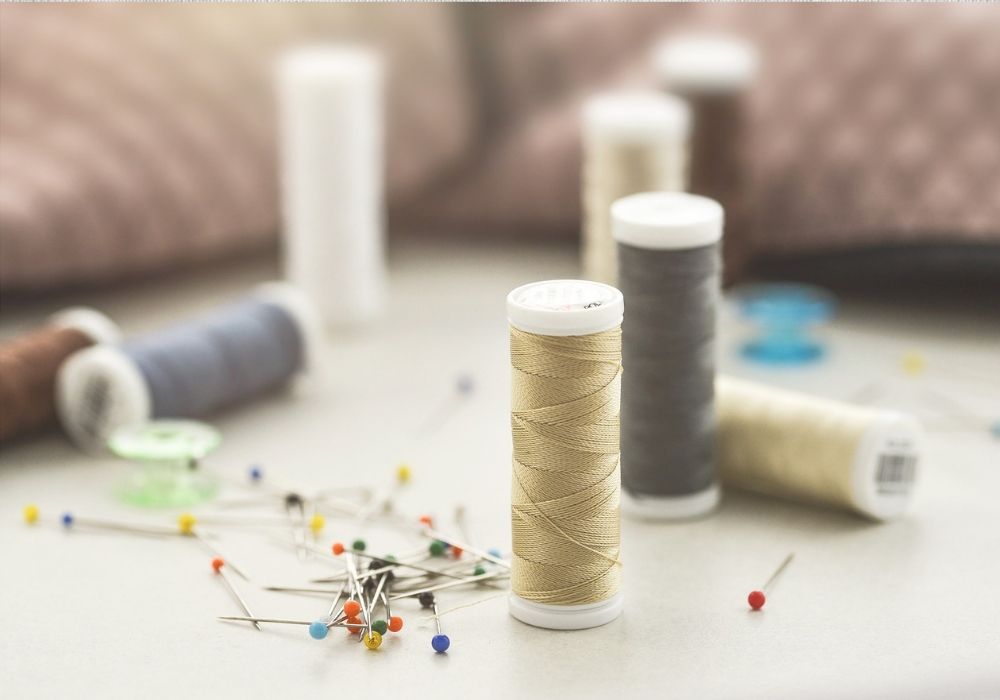 Such equipment is already half of the success towards learning how to sew. Additionally, it is worth having sewing machine pads and good lighting in your workshop. An organizer or a coffer is ideal for storing all the small tools. When choosing the material, initially try to choose thick and elastic fabrics that do not slip during sewing. Cotton, which is suitable for beginners, is a perfect fit. You will find high-quality materials in CottonBee, on which you can print any pattern. Fabric printing is a thing to try out!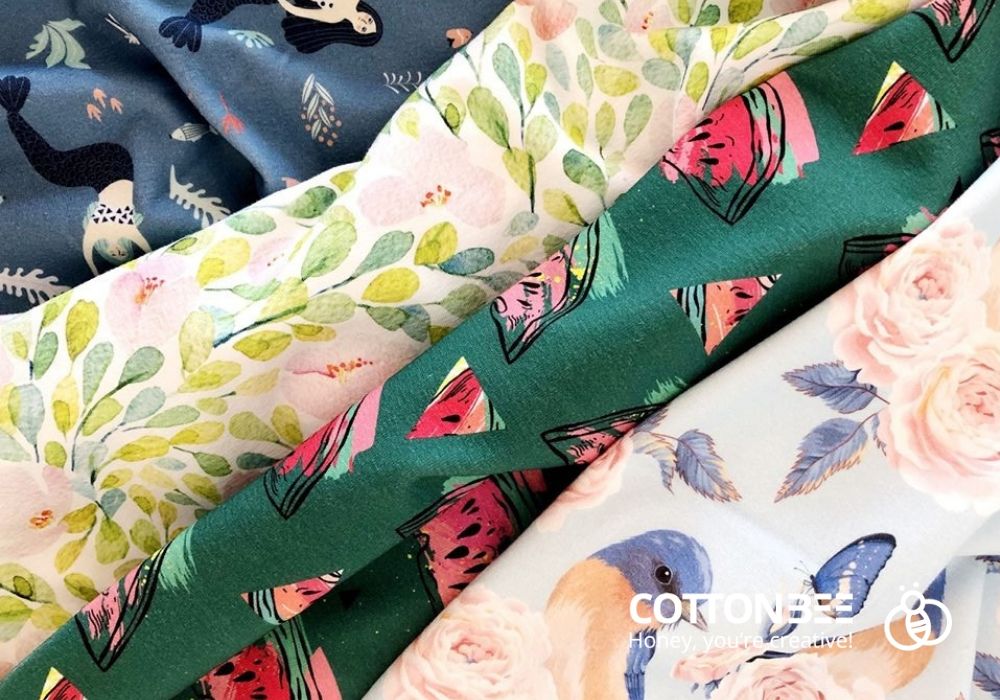 Basic machine stitches
The easiest stitch for people wondering how to start sewing is, first and foremost, a straight stitch, which, as the name suggests, runs along a straight line. It is a stitch with which you will sew pieces of fabric, finish the edges and sew zippers. Moreover, it looks similar to the reverse stitch, which is made in the opposite direction than the straight stitch. This one is used for anchoring, i.e. strengthening the stitch at its beginning and end. If you master these two stitches, use a basic decorative stitch also known as a zigzag stitch next. It is usually used for finishing or seaming pieces of fabric.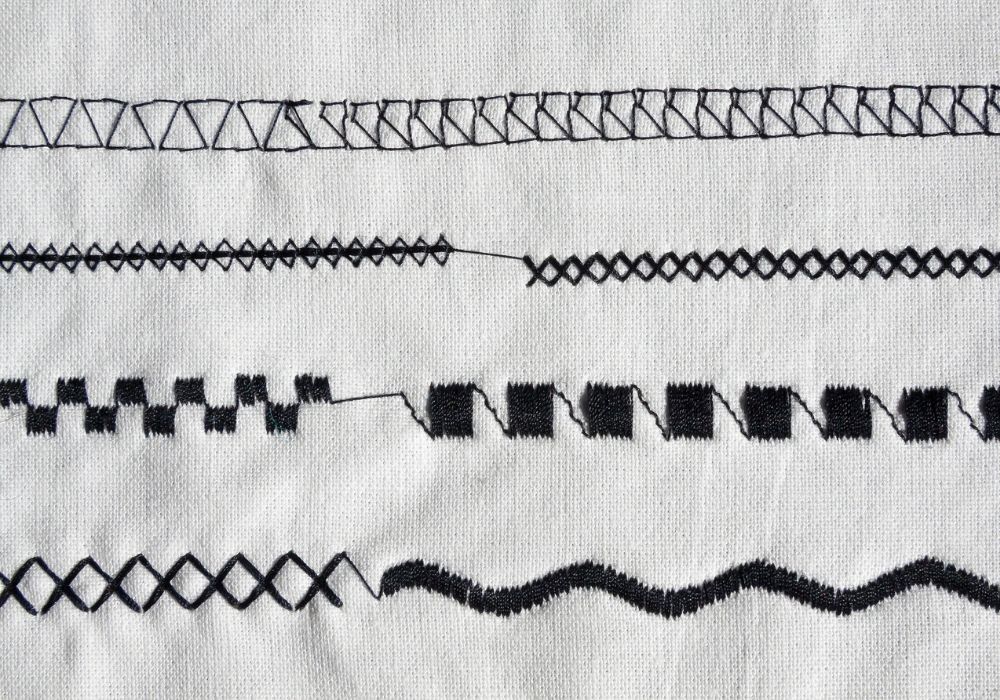 Sewing patterns – when to use them?
Once you have mastered the basics of sewing, you can start using sewing patterns. These are paper templates of the parts that should be cut from the fabric and then sewn according to the manual. Sewing patterns are usually prepared so that you only need to copy the lines onto a piece of carbon paper or any other sheet of transparent paper of the appropriate size. When reproducing, you must remember that each present symbol is important, and its meaning can be found in the pattern's manual.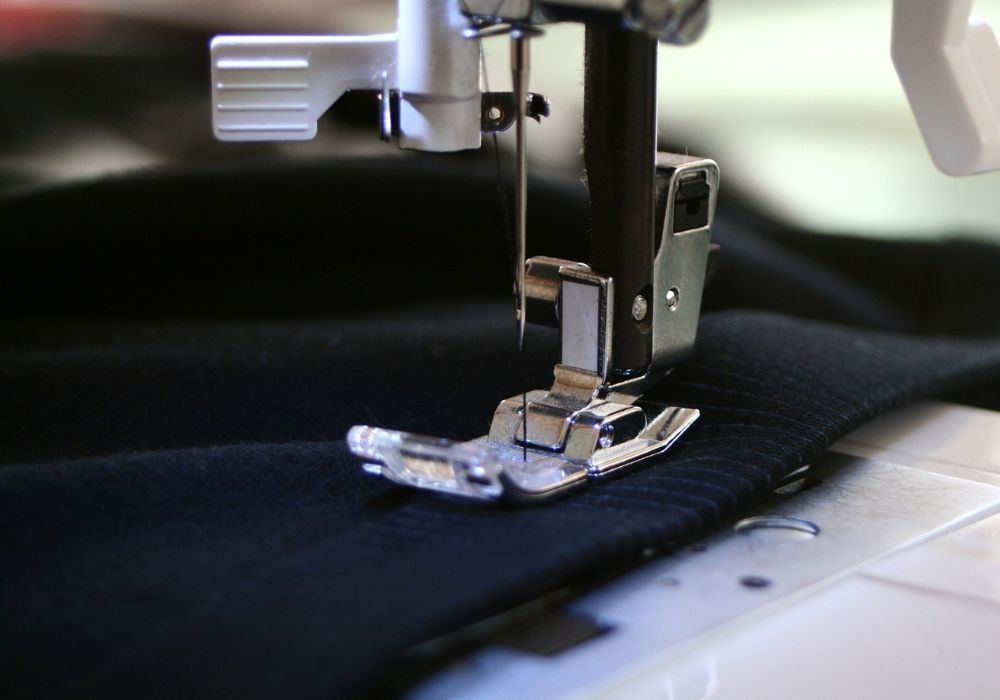 Once the shapes have been replicated, you can cut them out and later place them on the fabric, leaving room for seams. Next, attach the cut pieces with a pen and write down the most important information on top of them, such as what is the replicated part (e.g. sleeve) and a description of the finished design. At the very end, proceed to sew all the fabrics according to the instructions attached to the sewing pattern.
CottonBee online textile printing house offers a wide range of beautiful designs, which will make your work even easier. A comprehensive selection of motifs and colours will allow you to find the right fabric for your project. Printing on the fabrics of the selected pattern as well as using a premade sewing pattern will allow you to sew an original blouse you have always dreamed of, which is not available in any store.
How to start sewing your own clothes?
Remember not to throw yourself in the deep water right away. If you have been wondering for a long time whether sewing with a machine is difficult, do not start by trying to sew dresses with sophisticated ornaments. Start by sewing simple things instead. For a start, create your first cap or a scarf. These are the easiest things to do both with a machine or by hand.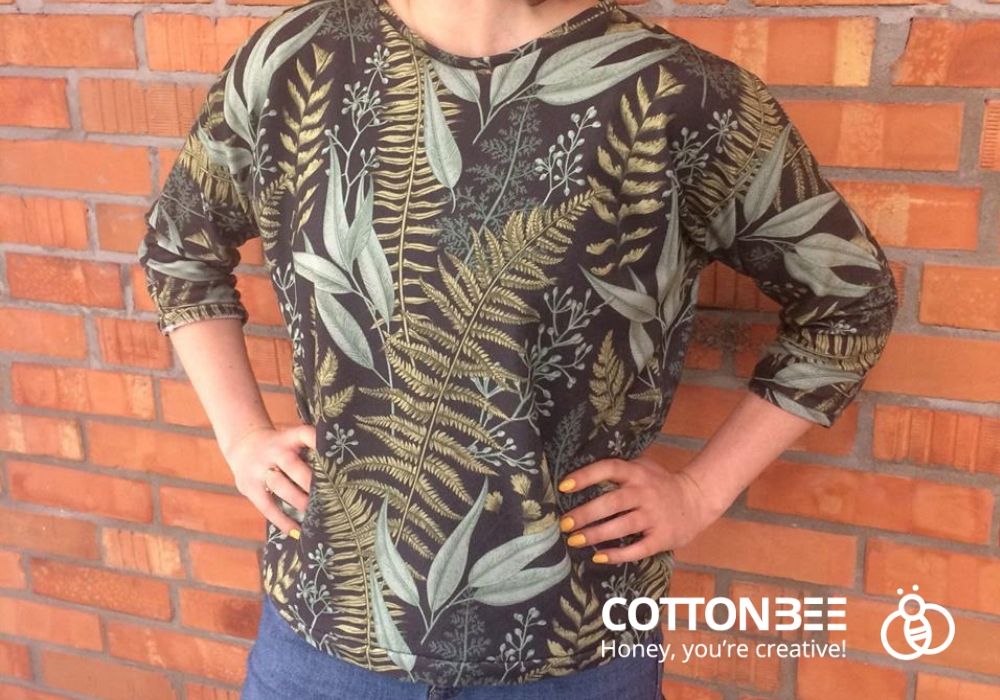 Then, try sewing children's shorts that you can design yourself. Gradually move on to more difficult tasks. If you approach sewing with patience, you will not even notice when sewing dresses in an elegant and unconventional style will stop being a challenge for you.