Currently ongoing contests and giveaways: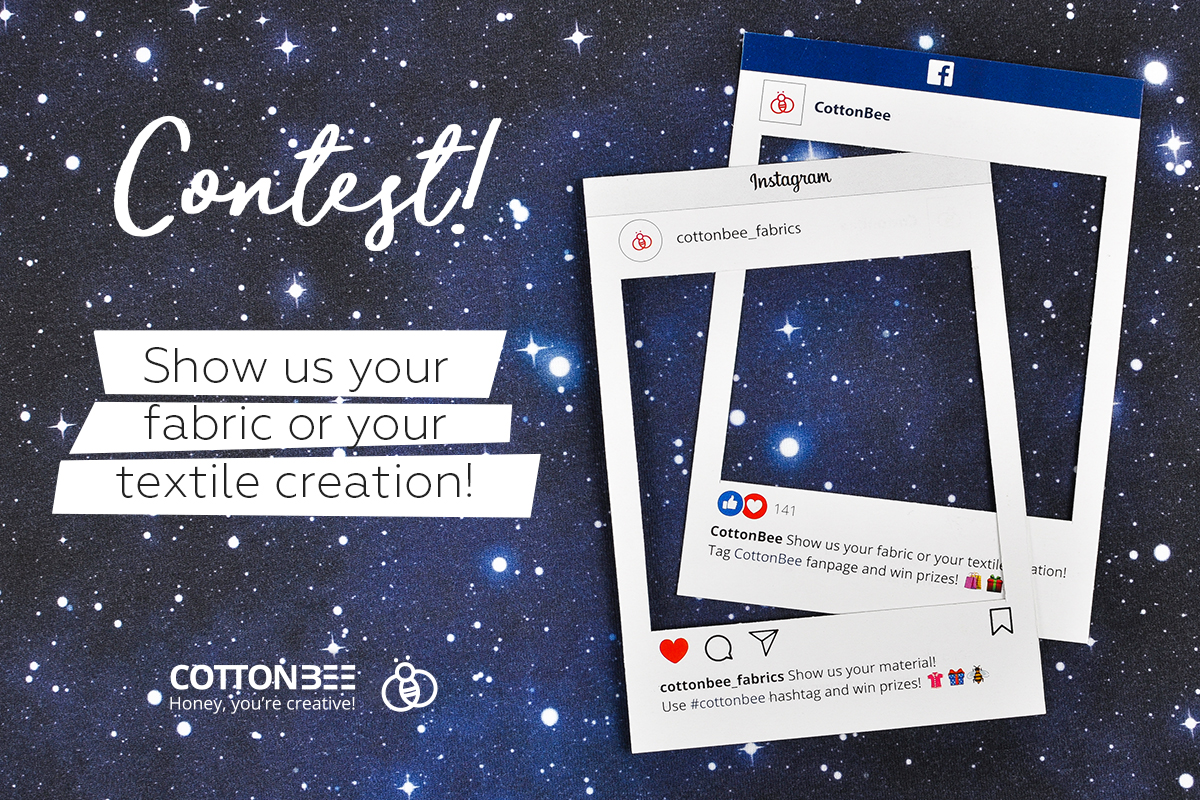 Photo contest is still on! We pick one winner monthly.
Take a look in a packages with your orders that you get from us. Our Bees puts in a photo frames, so once a month you can win a great prize – a cotton bag made of our fabric. To take a part in our contest:
Use a photo frame to take a picture of the fabric you got or of the garment you make using our fabric
Tag us on the photo (on Facebook or Instagram)
Send the photo to [email protected] 
We choose the most interesting photo every month and reward you with a cool bag! …and who knows what else we will come up with! We are waiting for your photos!
PS. Contest rules to be found on our Facebook page in the Notes tab, and Winners are announced monthly on our Facebook page and on our blog (both).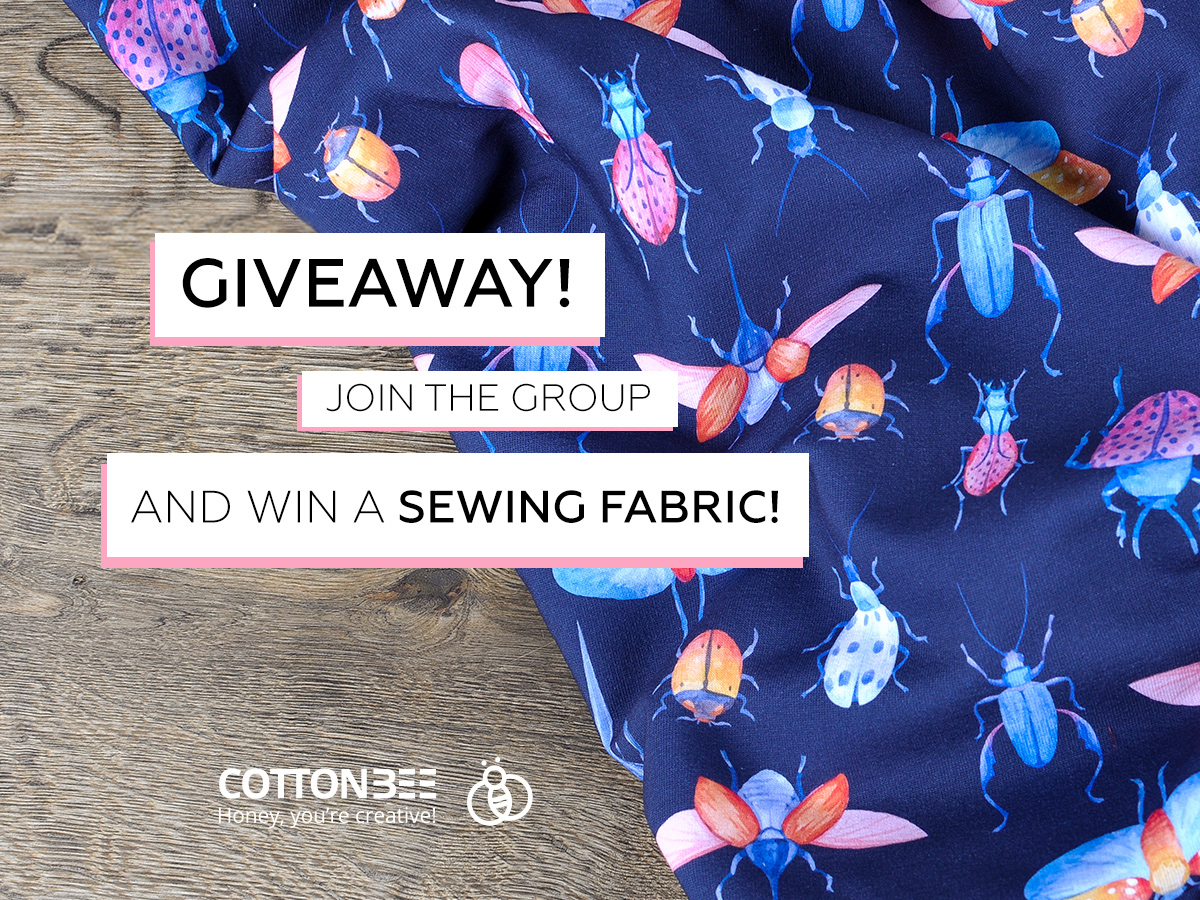 Facebook group giveaway!
Nothing is better than a beehive full of buzzing bees! We have created a place for you: A FACEBOOK GROUP. You will be able to inspire each other, get needed help, have some chatting and discuss as much as you want!
We also have a GIVEAWAY  there for you! You can win 2 running meters of SWEATSHIRT JERSEY printed by fabric printing company – CottonBee. The contest question is easy-peasy! Join the group and check it out by clicking HERE.
Have fun!