You can easily make unique clothing or accessories for your child from printed fabrics. Delicate interlock will be ideal for it – soft and smooth, absolute must for gentle skin of any toddler. Single jersey without added synthetic fibres will do just as fine. Exclusively natural fabrics won't cause any allergies or irritation, which is key when it comes to kids. Blankets, pillows or even some decorative elements in plush toys – you can personalize the whole wardrobe and personal belongings of your child.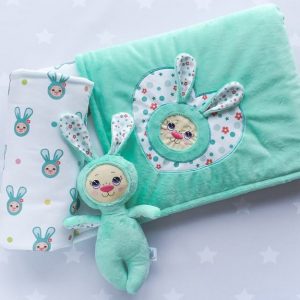 Pictured accessories made by Pidida.
 Fabrics printed by CottonBee.
Gosia z CottonBee