Nobody needs to be schooled about plastic pollution anymore. But how can you buy your kid a shiny new toy when you don't want to contribute to polluting the planet any further? Are there any eco-friendly toy alternatives? Let's look at our handcraft of the past and get some inspiration from it. With the opportunity of printing virtually anything, you can easily create plush versions of cameras, cars and any objects of everyday use. Added bonus? If your youngest forgets to stash away his or her toys for the night, stepping on a plushie will be less painful than your favourite – Legos.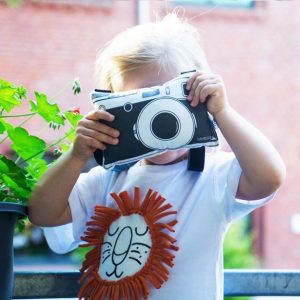 Toy with custom print made by Pambuka.
Fabric printed by CottonBee.
Gosia z CottonBee