Can a material be soft and durable at the same time? Organic cotton twill is an extremely pleasant to-the-touch fabric for which you will find a whole lot of interesting applications. What are the greatest advantages of cotton twill and in what projects will it work best?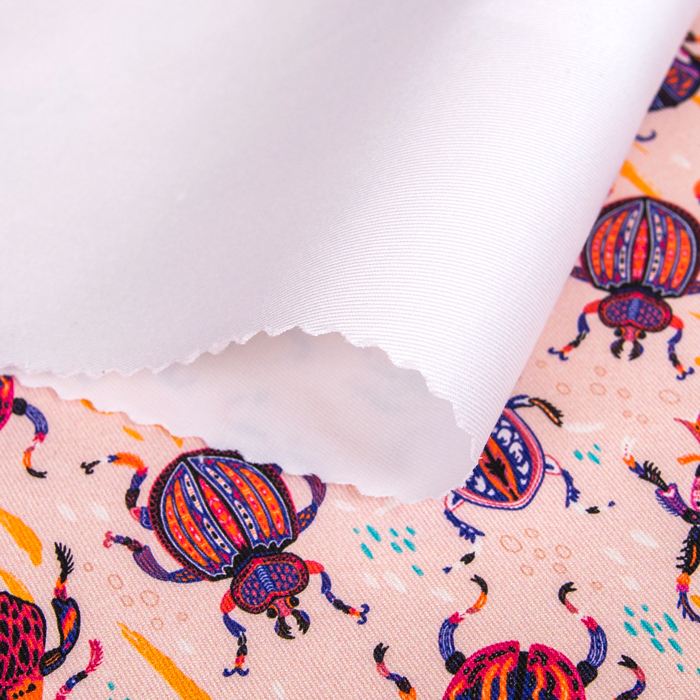 What exactly is a cotton twill?
Cotton twill is easy to recognize by the characteristic, clearly visible on the right side of the fabric diagonal weave. The stripes running along the entire surface of the fabric give it elasticity, which adds to its durability. The visible, ribbed structure is an additional, visual aspect of the material that looks great on curtains, pillows or bedspreads. Twill is made of various fibres, including wool, viscose and cotton.
Cotton twill, like all materials from this fibre, is primarily a breathable and moisture-absorbing fabric. Organic cotton twill has a soft hand feel yet is a strong and durable fabric. All organic cotton fabrics in CottonBee are OEKO-TEX Standard 100 (Class I) and GOTS certified. This means that the printed fabrics are completely safe for the skin, do not contain harmful chemicals and are made with care for the natural environment.
The greatest advantages of cotton twill
Initially, mainly for the sake of its strength, twill was used mainly for sewing trousers for horse riding or uniforms. But fashion designers quickly appreciated the durability and flexibility offered by twill. Slightly elastic twill is now commonly used in the production of clothes that are supposed to beautifully hug the figure, like trousers, but it works great for light outerwear. Twill is a durable fabric – clothing made of it, with proper care, will serve you for years.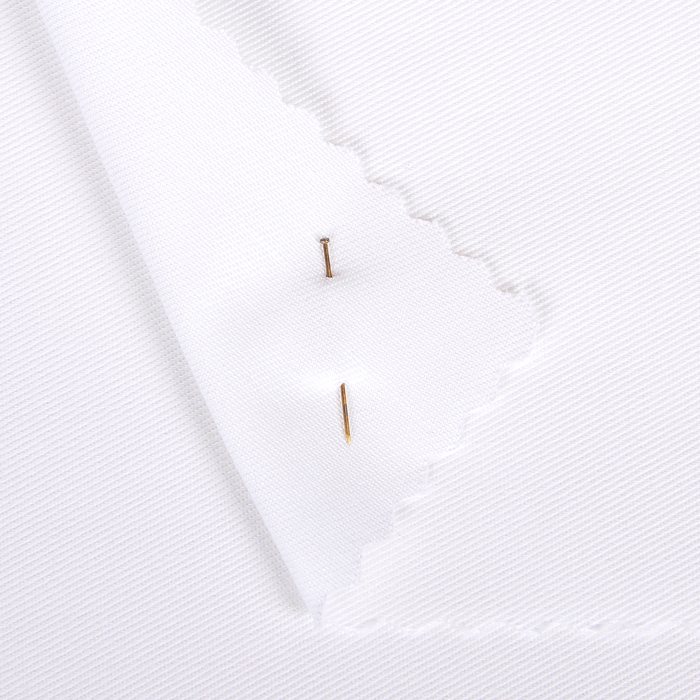 Woven fabric elasticity vs knitted fabric elasticity
It is worth noting that the elasticity of the fabric without the admixture of elastic fibres will never be at the level you associate with knitted fabrics. The woven fabric with 100% cotton composition will not stretch like a t-shirt. Due to its weave, the twill fits well to the body while still holding its shape.
What is organic cotton twill good for?
With twill, you can easily make various cuts of trousers or shorts. It will be perfect in all weather conditions because it will allow the skin to breathe. Twill with a weight of 240 gsm perfectly holds its shape and drapes beautifully, which you can use when sewing a skirt. Many clothing stores use twill as a material for lightweight outerwear, including shirt jackets, denim jackets or trench coats. Due to the durability of the twill, the fabric can be successfully used to sew a bag, backpack or pencil case. Do you like sewing hats? Create a unique bucket hat with custom-printed twill.
What can you create with printed twill?
On cotton twill, you can print one of over a million designs in the catalogue or upload your own design. The creative possibilities are almost endless. Twill fabric is pleasant to cut and easy to sew – working with it will not be difficult even for novice tailors. With twill, you can create a patterned skirt, a unique jacket with a print on the back or a pillow for the living room with your favourite floral motif.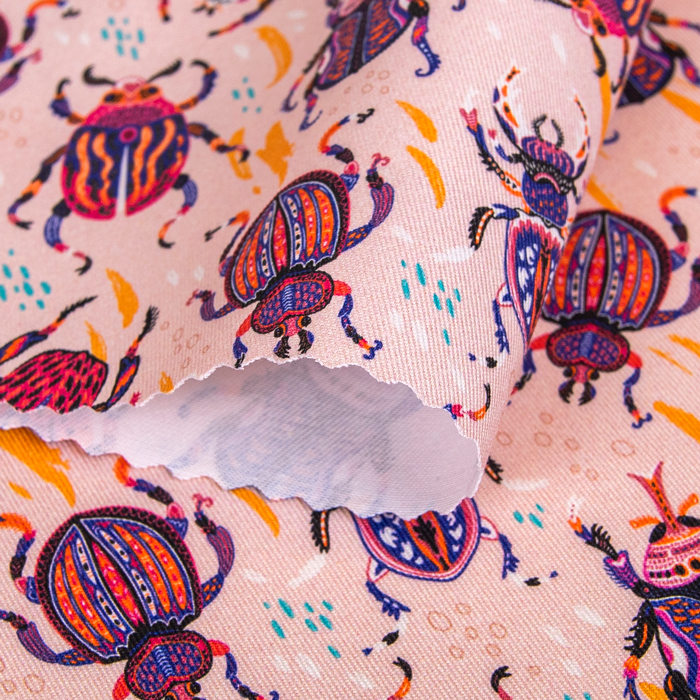 Twill fabric in interior design
Twill weave, as in gabardine, is densely woven. Thanks to this, twill can be used as a material for curtains or a handmade lampshade – the fabric beautifully diffuses the light. The diagonal twill texture looks wonderful on decorative pillows or self-made furniture upholstery. On the twill you can print your digital art or holiday photo – framed or hung on a wooden dowel, it will become a beautiful wall decoration. Remember that pigment-printed twill cannot be wet-washed and should be dry-cleaned.