Polyester is one of the most common textile raw materials on the market. More than half of the world's production of synthetic materials is made of polyester, so it's no wonder it can be found in almost every wardrobe. Polyester clothes are a good addition to your wardrobe if you know where to use them.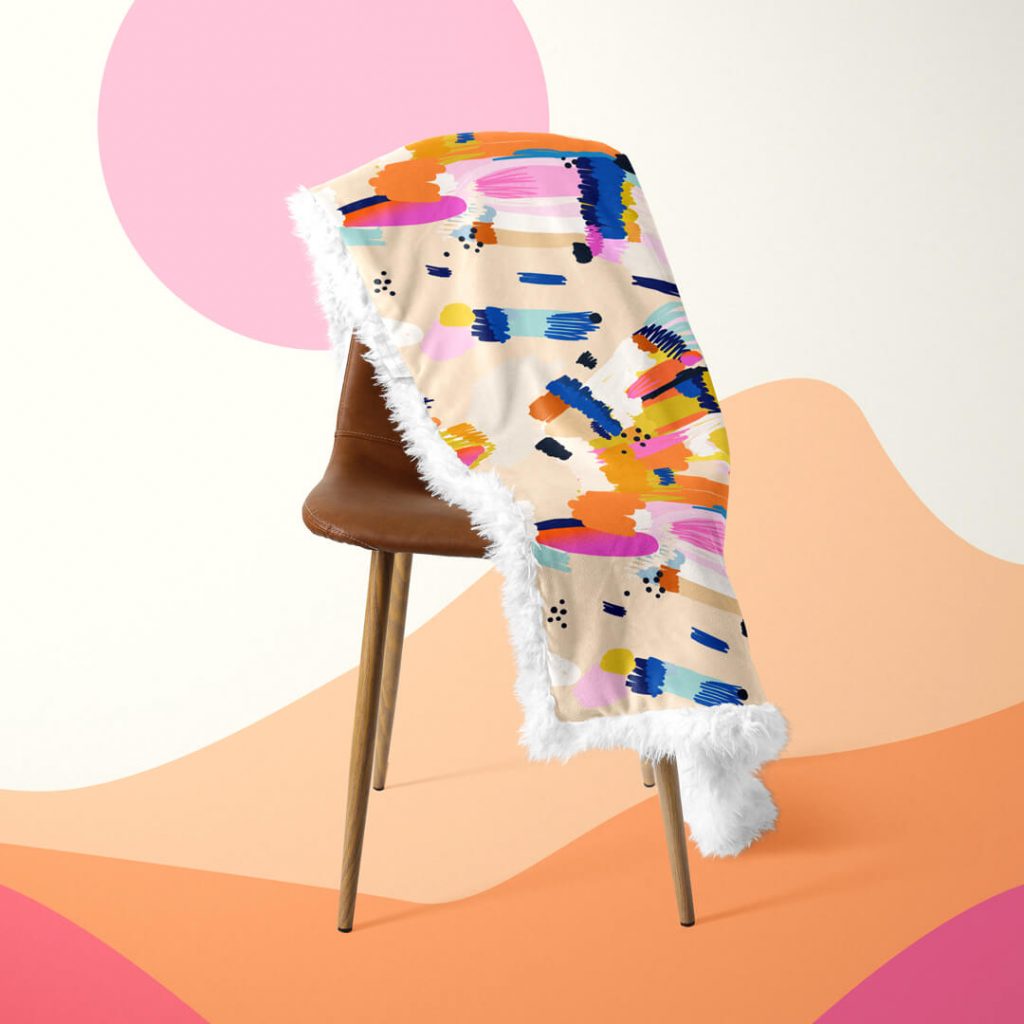 The main advantages of polyester
Polyester is a strong and durable material that, after years of heavy use, can look exactly the same as the day you bought it. Polyester knitted fabrics (especially those with the addition of lycra) are very stretchy, do not deform and always return to their original shape. On polyester clothes, you will not observe pilling, i.e. pilling of the material. Polyester fabrics and knitted fabrics do not form fibrous balls that need to be removed with a clothes shaver.
Resistant to dirt
Polyester materials do not get dirty as easily as fabrics or knitted fabrics made of natural fibres. For this reason, polyester is perfect as a lining fabric for a handbag, backpack or jacket. The durable material will not tear easily, and any dirt can be easily removed from it. Despite many years, the polyester lining will not lose its colour.
Polyester – material for special tasks
Although polyester is a popular favourite of fast fashion brands, it should be noted that not every garment made of it will be functional and comfortable. Summer dresses made of polyester will not allow the skin to breathe, but sports, polyester clothing will dry quickly after training and will be resistant to abrasion and deformation. See what polyester items are worth having in your wardrobe.
Rain jackets
Waterproof polyester is a great material for making rain jackets. For warmer days, a thin and light waterproof orthalion will be perfect. You can make jackets and coats from it, which you can easily fold and put in your backpack. For colder days, a waterproof softshell will be useful, which will protect you not only from rain but also wind and cold.
Leggings
Leggings in which we practice yoga or run are expected to be comfortable, stretchy and durable. For everyday wear, cotton leggings are best, but for leggings that you wear for exercise, polyester will be a better choice. Synthetic materials are characterized by higher durability – with intensive use, they will not wear or tear as quickly as clothes made of natural fibres. Thicker, polyester jerseys are perfect for warm leggings for the autumn-winter season.
Foldable shopping bag
Do you need a small and light shopping bag that you can always carry in your purse, backpack or jacket pocket? A thin orthalion bag will not take up much space, and will definitely facilitate everyday shopping. You can also store food for work in such a bag – even if something leaks out of the container, you don't have to worry about unsightly stains on the nylon fabric.
Swimsuits
Custom-printed polyester, and especially knitwear with spandex or lycra, will allow you to create a one-of-a-kind swimsuit for the swimming pool, holidays in warm countries or a summer trip to the seaside. You can print any pattern on it and adjust the costume to your individual needs. The printed pattern will not fade in the sun, and you don't have to worry about saltwater damaging it.
Gym outfit
Polyester sportswear has many advantages. First of all, they are more resistant to tears or abrasions. Polyester knitted fabrics with the addition of lycra or spandex are very elastic and always return to their original shape, even after being stretched. In leggings, your knees do not push out, and in blouses, with long sleeves, you do not have to worry that the material on the elbows will become loose and hang unsightly. Polyester mesh fabrics have an openwork structure, thanks to which they wick away moisture from the skin. Mesh materials provide thermal comfort during exercise, thanks to the channels that allow the skin to breathe.
Soft tracksuit
For cold winter evenings at home, a soft and pleasant tracksuit set will come in handy. A velour tracksuit with a print can be a great Christmas gift for a loved one. A velour tracksuit set will not only be pleasant to the touch but will look more interesting than an everyday cotton set.
Transition jackets
You know that moment when it's too cold to wear just a sweatshirt, but still too warm to pull out a winter coat? It's hard to do without a good, transitional jacket. At the turn of summer and autumn or winter and spring, a jacket will be useful, which will protect against cold and precipitation. Waterproof softshell will work on a rainy, cool day, protect you from cold gusts of wind and provide you with thermal comfort.
A dress for a special occasion
Christmas Eve dinner, lunch on the first day of Christmas or a New Year's Eve ball require a proper outfit. Do you want to look elegant and stand out at the party? Sew a dress from printed velour. A creation made of plush velour will look luxurious and extraordinary at the same time. Velor with an admixture of elastic fibres will allow you to create a dress that will delight others with its appearance, and you with the comfort and freedom it will provide you during dinner or dancing.
Jackets for dogs
We're not the only ones who freeze when the outside temperatures go head-to-head. If we have them, in autumn and winter it is worth taking care of the thermal comfort of pets. If your dog wants to come home from a walk faster and faster on cold days, think about preparing a warm coat for him. Softshell will warm your pet and will not let him get wet during rain or snowfall.
Warm blanket
A soft, velour blanket is something that cannot be missed on a cold winter or autumn evening. The blanket, velvety to the touch, will warm you when you read a book or watch a series, and during the day it will add charm to your sofa or bed. With printed velour, you can create a patterned blanket for the children's room or a seasonal decoration for the living room.
There are many uses for printed polyester, but remember to use it where it works best. Underwear, everyday clothes or bedding are cases where cotton will work much better. Use polyester when you need a material that is durable, does not absorb moisture and does not deform when worn.