Sublimation printing on polyester
Printing on polyester fabrics with a wide variety of uses, without minimum order quantity and with free shipping over 100 EUR. Fadeproof and resistant to atmospheric conditions prints with vivid colours on fabrics such as softshell, lycra, poly silk etc.
Polyester
Easy-care, polyester fabrics that won't deform during intensive usage and won't fade during washing.
Sublimation printing
Polyester printing technology that produces long-lasting, exceptionally vivid colours on fabrics.
Waterproof
Fabrics with basic and high water resistance, even in long-lasting rain.
Universal polyesters
Polyester fabrics with a wide range of clothing applications
Waterproof polyesters
Water-repellent fabrics for clothing and outdoor applications
Polyester linings
Fabrics for aesthetic finishing of clothes and accessories
Small business
Orders up to 50 running metres
Up to 30% bulk discount (applied automatically)
max. 5 business days turnaround
Growing brands
Orders from 50 do 5000 running metres
Individual pricing
As fast as 24h turnaround
Free shipping over 100 EUR
Once your order surpasses that amount we will ship it for free.
Ready to ship in 3-5 business days
You never have to wait long for your custom printed fabrics.
Excellent quality at a good price
Order with bulk discounts or have your order priced individually.
GOTS and OEKO-TEX® Standard 100
We are GOTS (Global Organic Textile Standard) and OEKO-TEX® Standard 100 certified.
Print your design
Create your custom sewing fabric! Choose an image you want printed on fabric and we will print it for you on woven or knit fabrics from organic cotton, conventional cotton or polyester.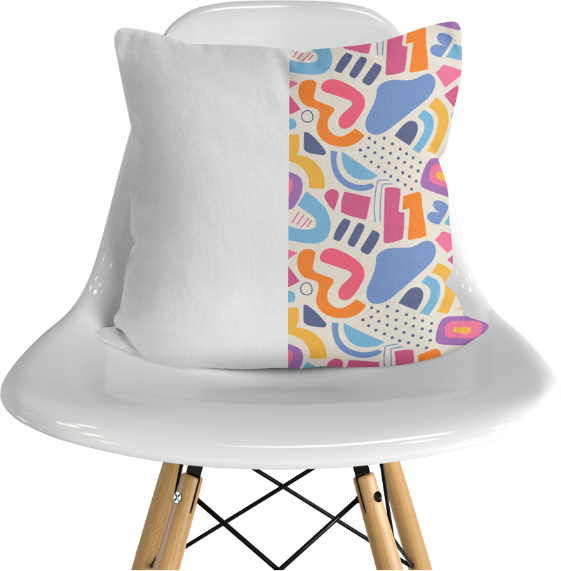 See pattern collection
Our catalogue contains over a million of miscellaneous, seamless patterns to choose from. We compile them into themed categories to inspire you and make that decision a bit easier.
#BUSINESS
Made to measure textile printing for
sustainable brands in fashion and home decor industry.
See business offer
Frequently asked questions
What are the key features of polyester fabrics?
Unlike cotton fabrics, polyester makes for woven and knitted fabrics with water-repellent properties. Polyester fabrics do not absorb water that collects on or underneath their surface. For this reason, polyester is a popular sports fabric. When you exercise, your clothes stay dry so they don't cool your body, although they can be very warm on summer days. Polyester clothes dry quickly after washing and are not very prone to creasing.

Polyester is also a fabric valued for its durability. Polyester knit fabrics are very resistant to deformation. Highly stretchy lycra or spandex for a swimsuit, as well as sport lycra, will keep its original shape for a long time and return to its original dimensions even after strong stretching. Polyester knitted fabrics with spandex fit perfectly to the body and do not restrict movement. They work great on the body, they are soft and pleasant to wear.

Among the fabrics made of polyester, you will find many fabrics with unique uses. Its water-repellent properties make polyester the base fibre of many waterproof materials. Waterproof fabrics made of polyester do not get wet even in prolonged rain, they can also protect against the wind.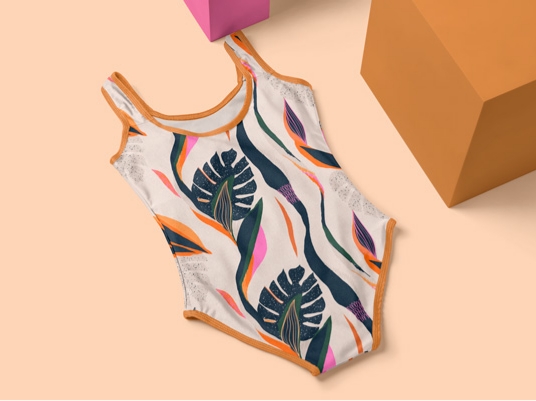 What are the advantages of sublimation printing?
Sublimation is a technology of fabric printing that allows you to obtain durable, non-fading, non-flaking prints on woven and knit fabrics. It is an environmentally safe method of printing on fabrics, which uses water-based dyes, without solvents and other harmful chemicals. Dyes in the sublimation printing process penetrate the structure of the material, hence the prints obtained in this method cannot be felt on the surface of the textile, cannot be rubbed off, and when the knitted fabrics are stretched, the white base fibre does not appear. The prints created in the sublimation process are resistant to weather conditions - they will not fade in the sun or discolour in the rain. Even after repeated washing, drying and ironing, they look exactly the same as right after printing. Sublimation printing is possible on polyester substrates such as lycra, softshell, waterproof fabrics, spandex, and synthetic silk.
What can you make from polyester?
Polyester is the most popular choice for functional or sports clothing. Strong and stretchy knits with the addition of lycra or spandex will fit perfectly to the body, which is why they are usually chosen for swimwear, leggings, yoga clothes or cycling clothes. Polyester can be successfully used in the design of a dance costume, sports clothing or underwear, or an element of cosplay or Halloween costume. Waterproof fabrics will be perfect for outerwear, including various rainjackets, raincoats or a light rain poncho that you can easily fold and put into a backpack or bag.
For business
GOTS fabrics
Haven't decided yet?
Order a Swatch Book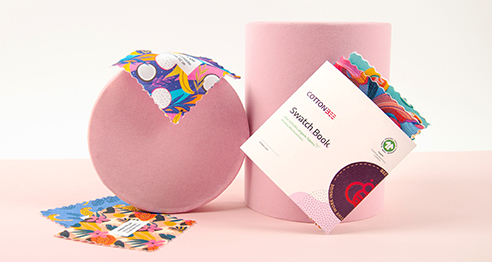 Haven't decided yet?
Order a Swatch Book!
also includes organic fabrics
Order our Swatch Book including 9 x 9 cm swatches of all CottonBee fabrics and be sure what you buy.
Only 1,99 EUR / GBP and free shipping.