Gold, shine and high quality of raw materials – these are the distinguishing elements of the art déco. The style stemming from the interwar period is undoubtedly an aesthetic that can be appreciated by even the most demanding. Contrary to popular belief, the art déco is not only splendor and wealth, but the quality of the materials used to craft furniture and decor.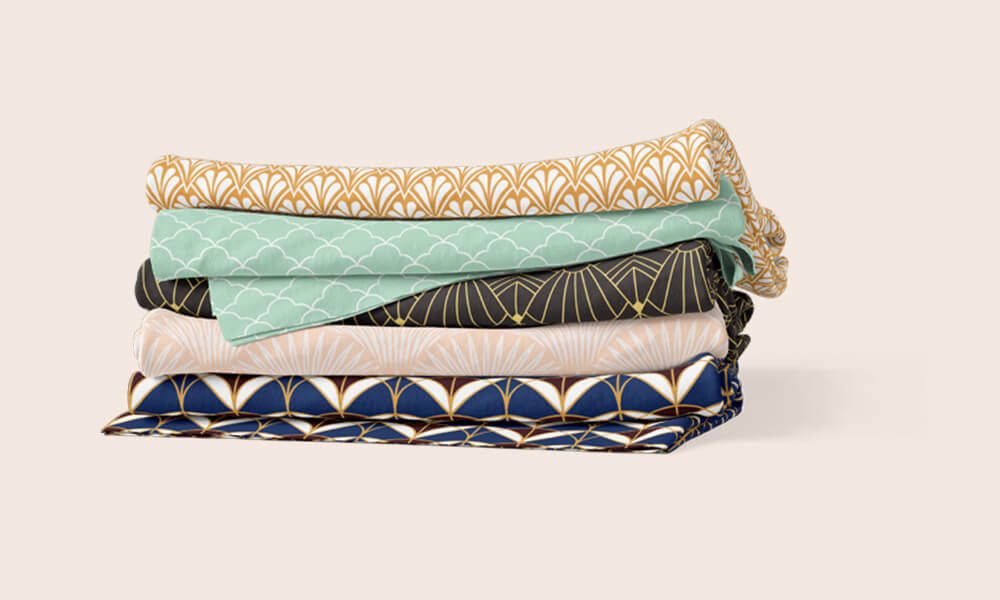 Art déco style fabrics usually come in a distinct colour palette. Designs in various shades of gold and silver contrast with intense colour, stark backgrounds, such as black, white, cobalt blue, or emerald green. For the interior to be as close to the art déco style, you should pay attention not just to the colours, but also the materials used. To add some luxury to your space you can opt for velvet or sateen.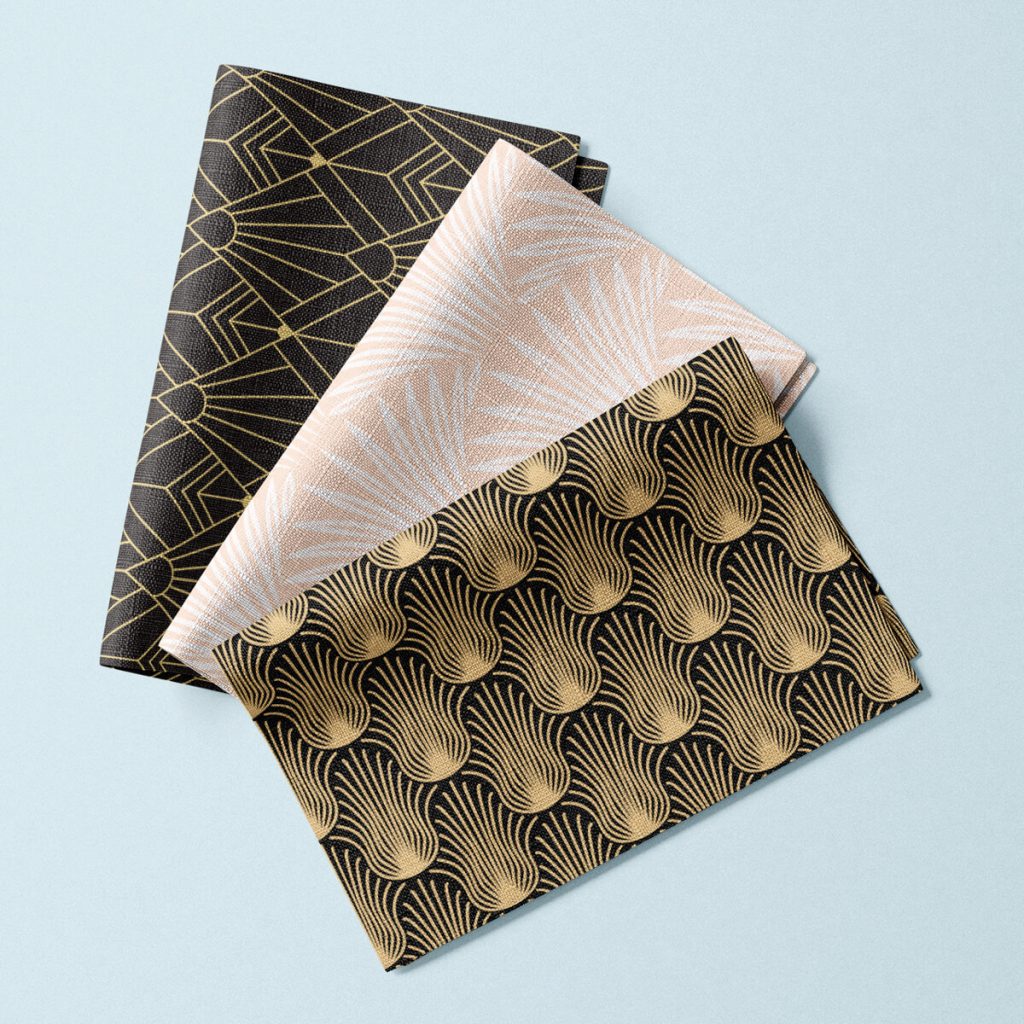 Glimmer and elegance – modern art déco accessories
The aesthetics of the 1920s influence is apparent far beyond interior decoration, yet it's associated mostly with it. Art déco style became an inspiration in many aspects of life. Many elements inspired by this luscious aesthetic can be found in jewelry. On the other hand, the fashion industry utilizes art déco prints to create garments such as coats and jackets. Fashion designers get inspired to create their newest collections and many celebrities happily include them in their wardrobe.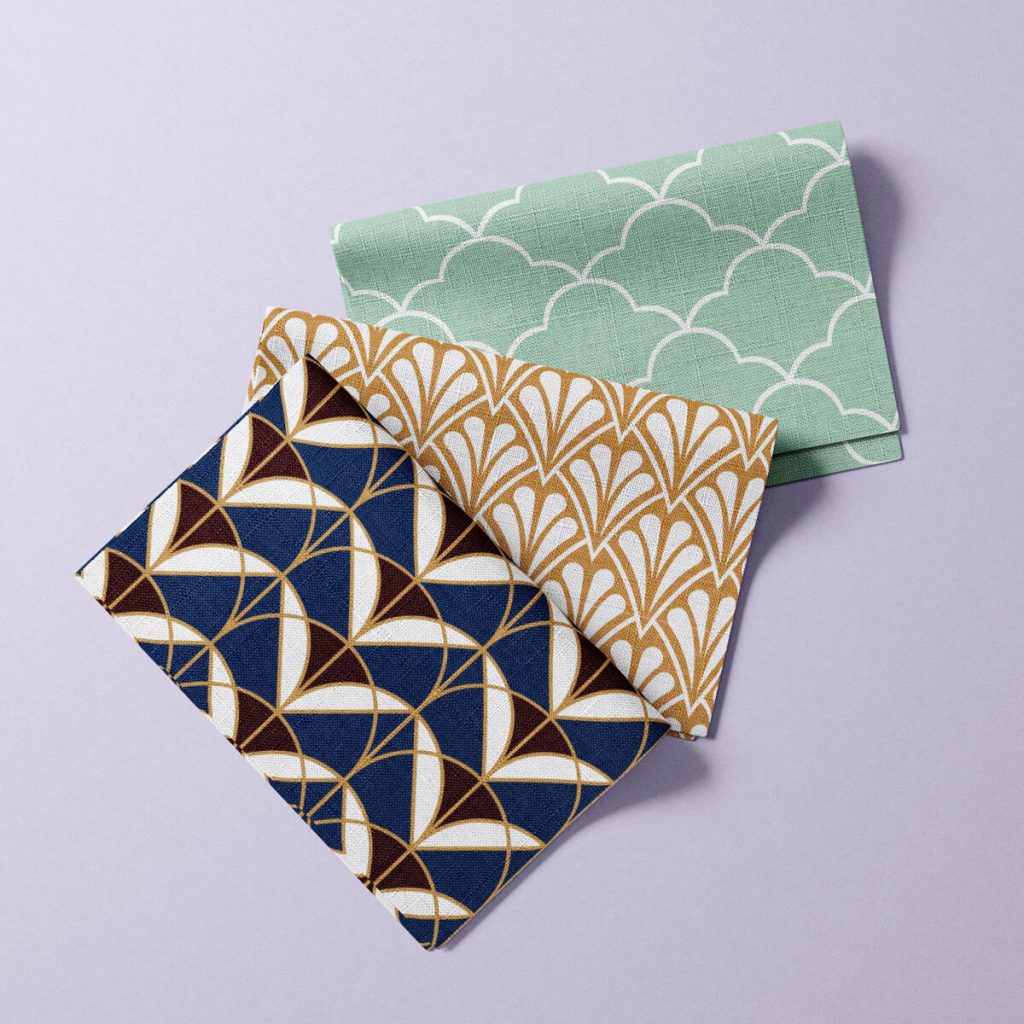 Art déco fabrics can transform your interior
Achieving an interior decorated fully in art déco style can be a bit challenging. The distinguishing features of this aesthetic are very bold, and the combination of colours, textures, and fabrics can result in the exact opposite of elegance and luxury. The line between sophistication and kitsch is very thin, so when you plan on decorating your space in art déco style, plan ahead, so you can end up with a cohesive look. Do you want to redecorate your entire interior, or you're just planning on adding a few decor pieces to spice up your current setup? Go for fabrics with art déco prints! These geometric motifs can appear on pillows, curtains, duvet covers etc.