Not many people can imagine a wardrobe without any jersey in it. Knit fabrics are a comfy choice that can work for anybody's shape, season, and fashion style. What is cotton jersey, why is it so popular and what are its main features? 
What is jersey?? 
Jersey is probably one of the most famous textiles available on the market. Originally made of wool fibers, currently, the jersey is most commonly made of cotton. Jersey can be 100% cotton or it can be made with additions. You'll most often see jerseys with added elastane or lycra, which add to the overall elasticity of the fabric. 
What are the differences between knit and woven fabrics?
Jersey is a knitted fabric, which is made with a single yarn, as opposed to the woven fabrics which are made with the warp and weft that run parallel to each other and cross. Yarn in a knitted fabric meanders in a path and forms symmetrical loops, similar to those created while knitting. Loops, as opposed to crossing warp and weft yarns can be stretched in different directions, which gives knit fabrics the elasticity it's known and loved for. 
Jersey – what to use it for?
Jersey is a stunningly versatile fabric that can be found in every wardrobe. It's an amazing knit fabric that can work in a vast variety of weather conditions. During summer jersey t-shirts or dresses allow for airflow and on colder days they will provide you with additional protection against the cold. This natural textile will not irritate sensitive skin or cause any allergies. 
Perfect for children 
Cotton jerseys can be a great choice for baby clothing or accessories. Knit fabric made of natural fibers is perfect for the gentle skin of a child and the elasticity provides comfort during naps, playtime inside and outside, or any activities in school. Organic cotton jerseys can even be used for newborn onesies or blankets – GOTS certified fabrics are free from any chemical substances and are completely natural.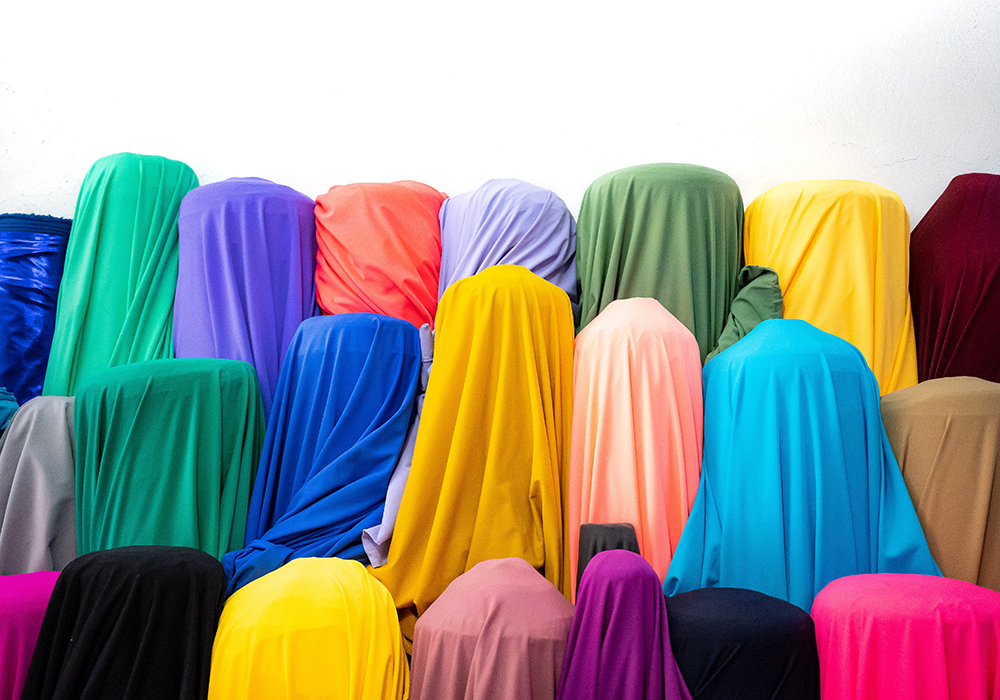 Versatile
Thanks to its elasticity jersey garments do not obstruct any movement and make for comfortable clothing for everyday wear. Using a jersey you can make dresses in almost every shape and style, t-shirts, shorts, leggings or even underwear. If you enjoy handmade accessories using knit fabrics you can create headbands, turbans, scrunchies, hats and infinity scarves, or a pair of socks. Jersey fabrics can be used to create garments for cycling, walking or running. It's a great alternative for those who do not find activewear made of polyester comfortable. 
How to sew jersey? 
Knit fabrics do require a bit more attention during sewing than woven fabrics. A jersey or a stretch needle with a rounded tip is a must when sewing knit fabrics, so as not to disrupt the structure of the knit fabric. Sharp needles used for sewing woven fabrics can tear the loops of the knit fabrics which can cause holes or runs to appear on your garments. Rounded tip needles designed specifically for jerseys can lead the thread through the loops without tearing the yarn, so the finished clothing will not tear on the seams.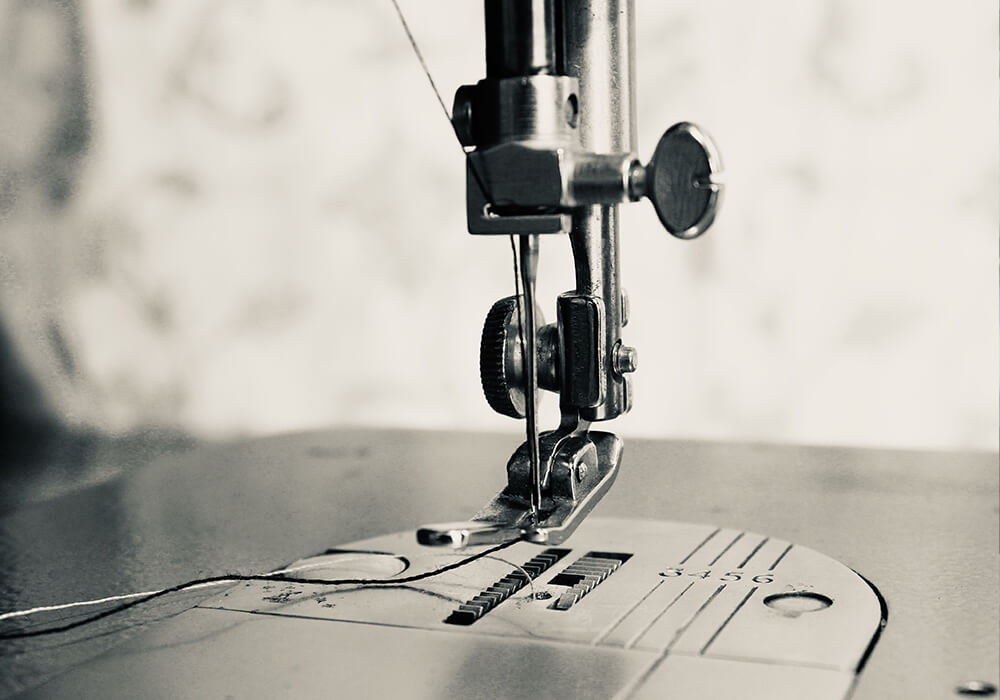 Do I need an overlocker to sew jersey? 
It is believed that knit fabrics are sewn exclusively on the overlocker. Although an overlocker can greatly increase the speed of sewing with knitted fabrics and allow you to create professional-looking seams and finishes on your garments it doesn't mean you cannot make jersey garments on a regular sewing machine. You can use a simple zigzag stitch for sewing jersey garments. Some sewing machines can come with elastic stitches or even overlocking stitches – those can simplify working with knitted fabrics and allow to finish a raw edge of the fabric in a nice looking way.