When choosing accessories for a girl's room, you are surely looking for elements that will be consistent in colour. Buying new bed linen is one of the most crucial things, which is why it is worth picking the one that is made with Polish cotton, soft and hypoallergenic. When choosing the bed linen fabrics for your child's bed linen, you should focus on the age of your child and the size of the mattress, so that the duvet will match the bed base.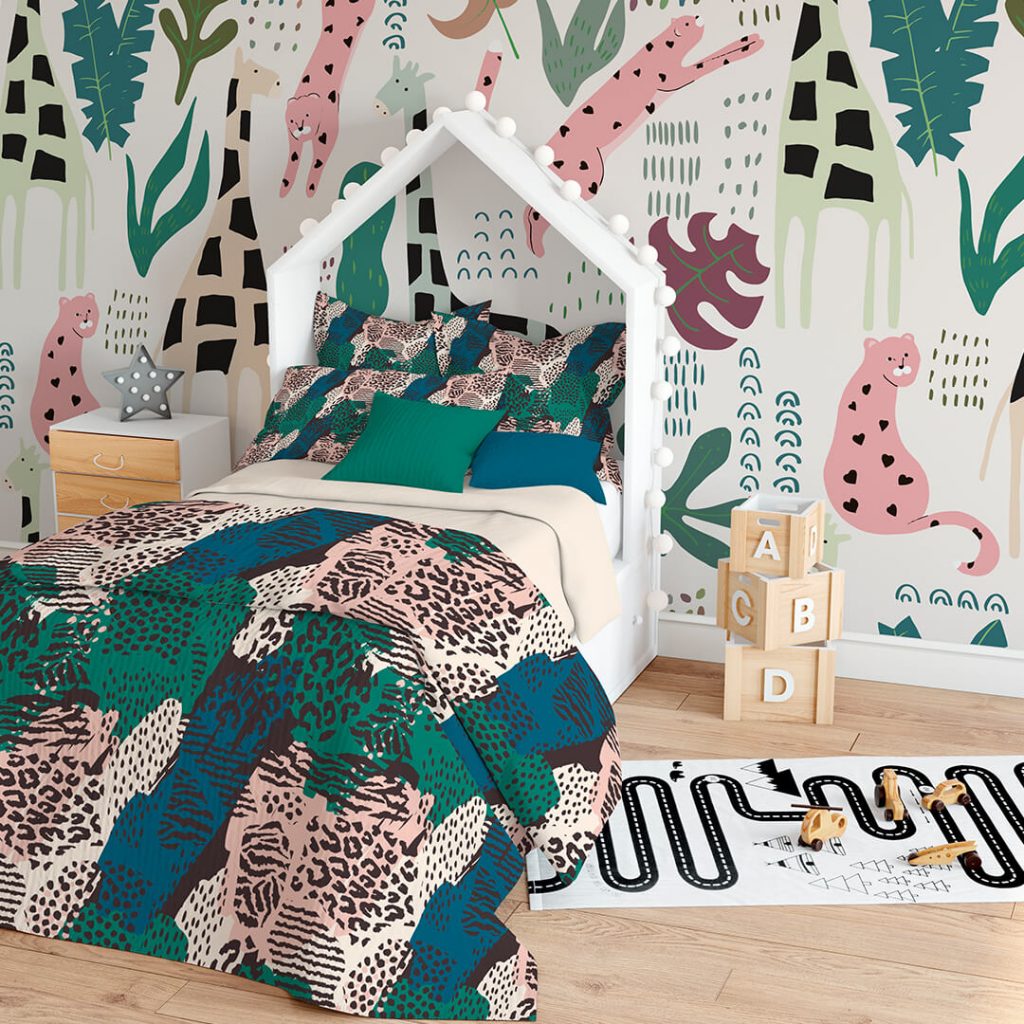 Bed linen for a girl – what patterns?
Creating bed linen for a girl by yourself gives her the possibility to choose the fabric. There is a wide range of patterns and colours, as well as textiles in cooler, more neutral colours available at our CottonBee shop. Fairy-tale textiles with vivid colours are by far the most popular choice for girls. A prime example of such is the unicorn sewing fabric, which is maintained in a cheerful, girlish colour scheme that is dominated by pink. Fairy-tale unicorn figures have been combined with colourful rainbows and white clouds, colourful mermaid scales or animals like cats and dogs. Older girls will definitely appreciate bed linen fabrics with floral or animal spots prints. Subtle pastel patterns will be a great girly addition for a teen girl's room.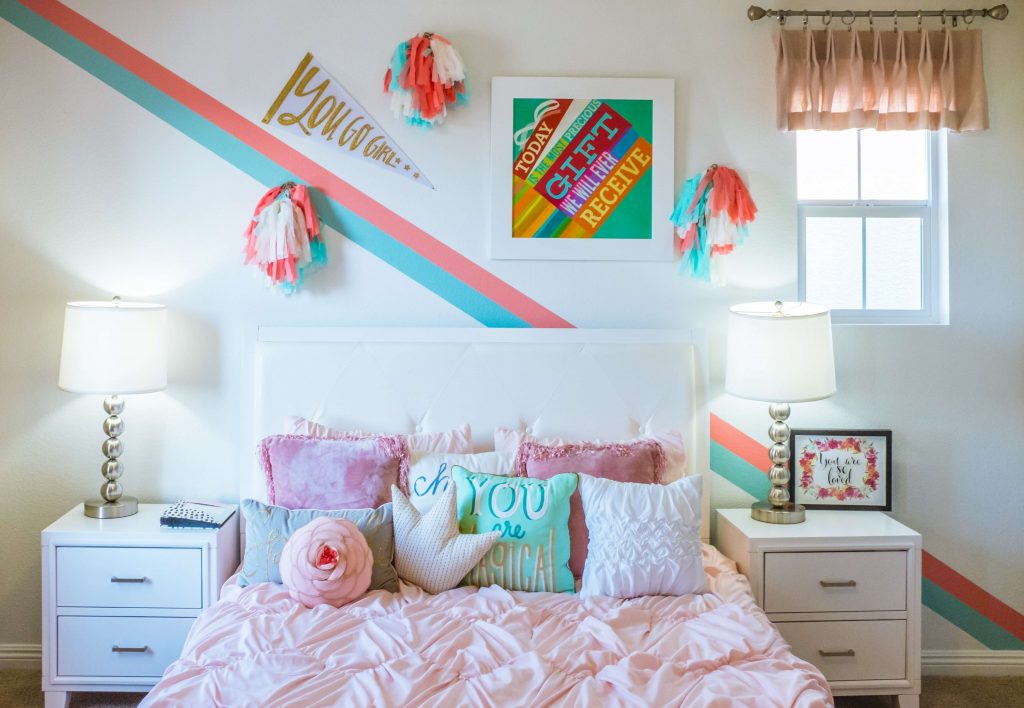 Best bed linen fabrics
When looking for great bed linen fabrics choose our cotton satin or cretonne. Prints on cotton satin look just stunning, even the smallest details of the print are as sharp as can be. Colours look vivid and bright and the subtle sheen of the fabric adds to the look. Satin is really soft to the touch, it's woven tightly so you won't be able to feel the structure of the fabric on your skin. Thanks to the tight weave it can be used as a base for a weighted blanket. And as a cotton fabric, it is breathable and should not cause allergies. 
Bed linen for more grown-up ladies can be made out of cretonne – this fabric has a plain canvas-like weave and a subtle texture. Both ur satin and cretonne are great bed linen fabrics and won't give you any trouble, even if you're just beginning to sew.
How to sew bed linen for a girl?
The size of children's bed linen, i.e. the size of the fabric needed to sew it, depends on the age of the child. For children under 5, the most common choice is a set of 100 × 135, with pillowcases measuring 40 × 60. Children from 5 to 10 years need bigger bedding, which should be 140 × 200 with standard pillowcases measuring 70 × 80. For older children, you can safely pick bed linen with dimensions suitable for the youth, as well as the mature.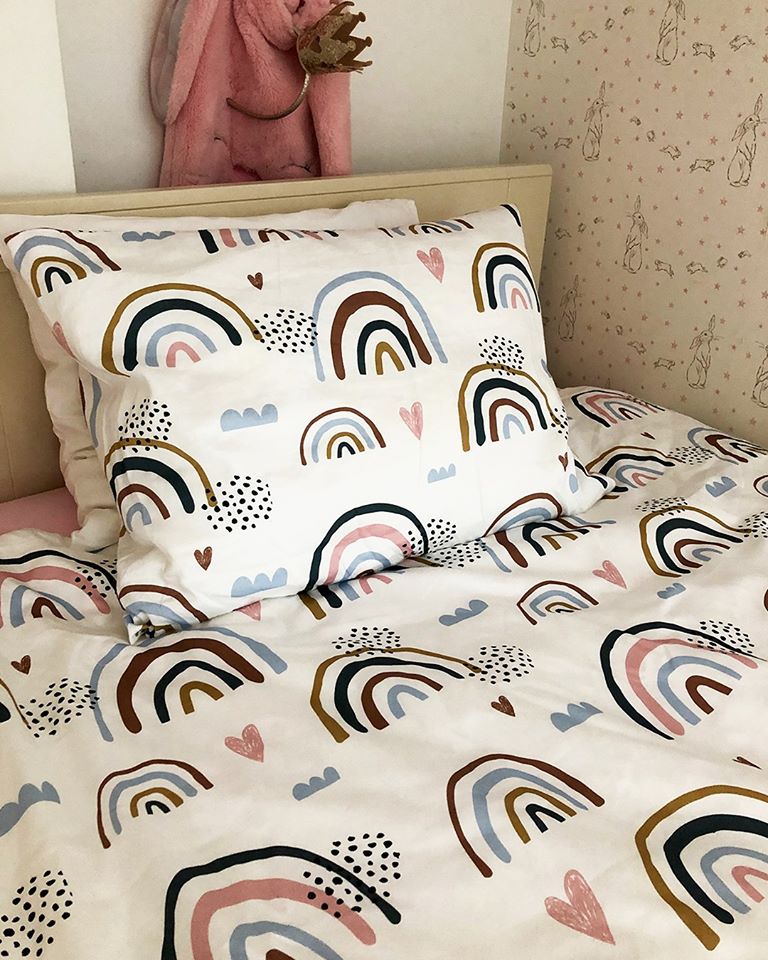 However, it should be remembered that apart from bed linen fabrics for girls, it is also extremely crucial to choose the right filling for the duvet. For children, down, feathers or wool are most often recommended. Synthetic bed linen with anti-allergic filling is another practical solution that works well for people with different allergies. How to sew bed linen for a girl? First of all, following the universal dimensions, within the margin of error. For this reason, it is recommended to measure out more fabric, which may be necessary in case of corrections.