Until recently, there was a belief that sewing should be done exclusively by professional seamstresses. Nothing could be further from the truth! The period of lockdown encourages creativity and searching for a new hobby. Knitting is one of those activities that meet with considerable enthusiasm. Sewing clothes, toys, or house textiles by yourself can bring a lot of joy and satisfaction. Do you need some creative sewing ideas? Where to get proven fabrics?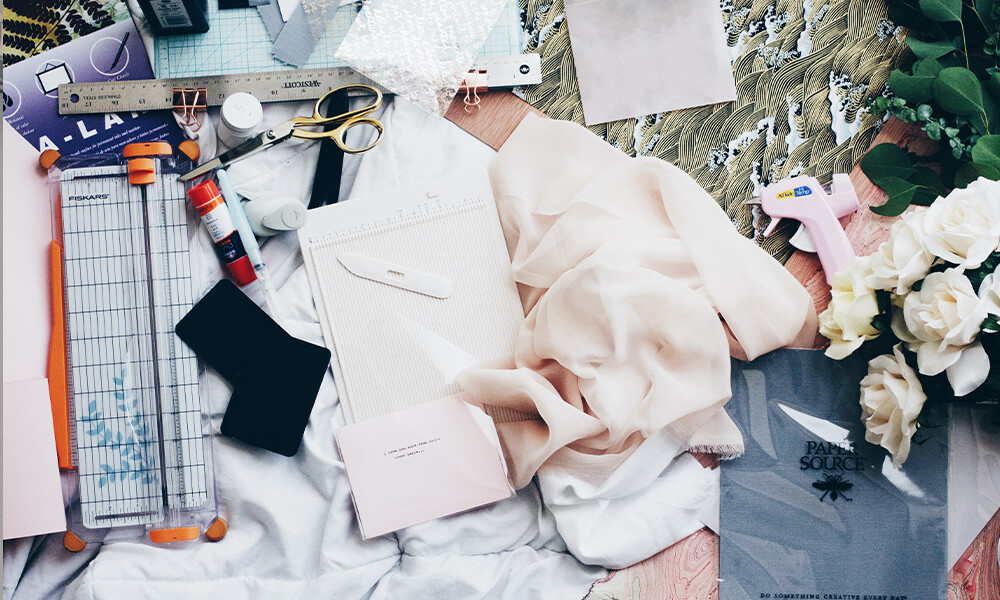 What to sew and where to look for fabrics?
One of the ideas for killing time at home during quarantine is hand sewing, for which you do not need years of experience and special skills. All you really need is a bit of will and a touch of imagination. Sewing on your own is a form of entertainment not only for moms and dads but also for older children, who can be taught how to make their first loops. Improving manual skills among the youngest will allow developing creativity and enthusiasm for creating decorative elements. There is nothing better and more exciting for a young person than learning something completely new.
See also: Sewing fabrics – where to buy them?
Creative sewing ideas
Sewing is back in vogue. Self-made clothes, bed linen or children's toys can give a lot of satisfaction. Many people say that it is better to invest in good quality fabric and sew the needed item at home than to buy a ready-made one. Unfortunately, shop bed linen is very often available at prices that exceed its quality. Handmade home textiles can give the interior a unique character.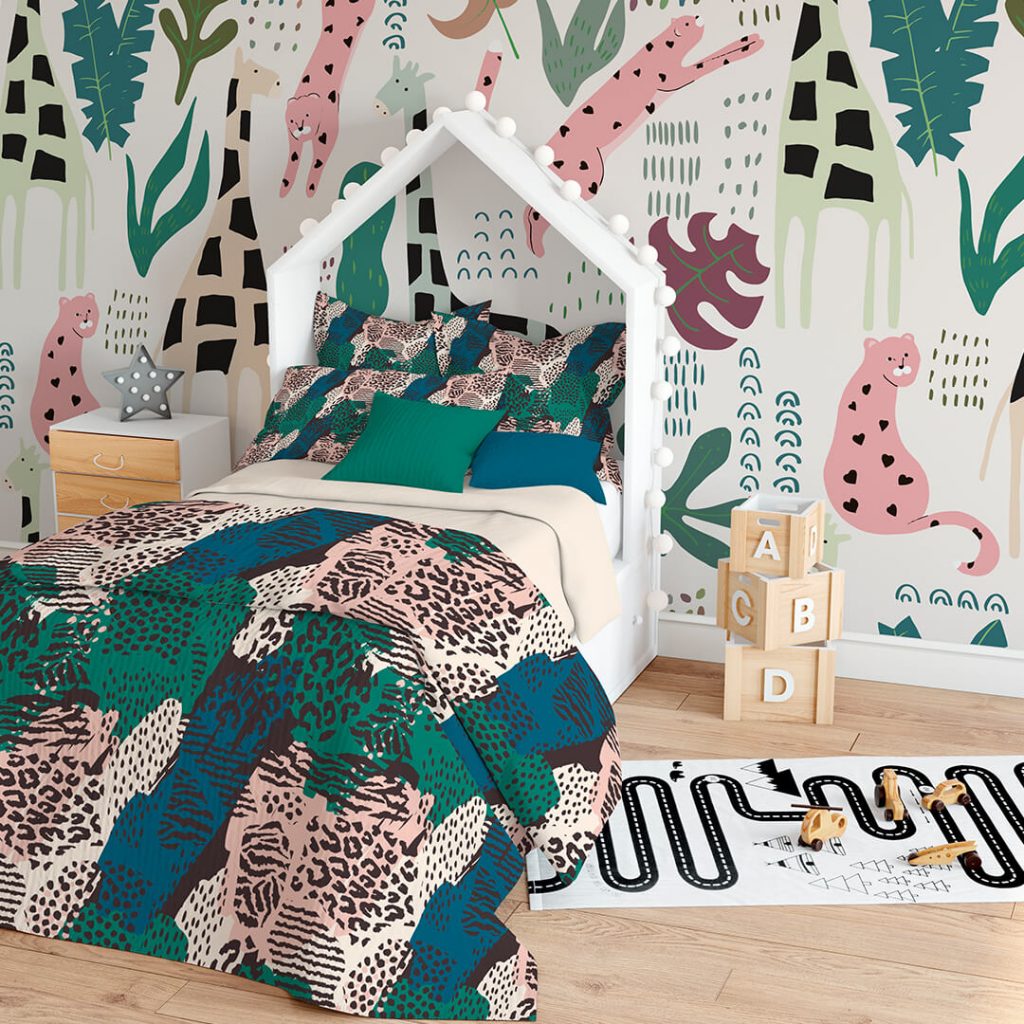 Our CottonBee shop has a huge selection of cotton fabrics that are Oeko-Tex certified, which guarantees the highest quality and safety of use. Because of that, you can use them to sew, for example, pillowcases. Printed pillows are a perfect decoration and make you enjoy personalised adornment that is suited to your taste. They can also be an interesting idea for a gift that will stand out and will match the interests of the receiver.

Extraordinary clothes and toys that you will not buy in any store
Sewing textiles on your own is not a difficult task, but it is worth having some knowledge in this field. For amateurs, it is best to start learning by creating a mini cushion, used to store pins and needles, or a small cute little bear. The youngest will certainly be happy with an original and unique gift. You can invite children to play together with their parents and sew a teddy bear that was earlier designed on a piece of paper. Sewing fabrics for toys tempt not only with their great quality but also a wide range of colours and beautiful tones.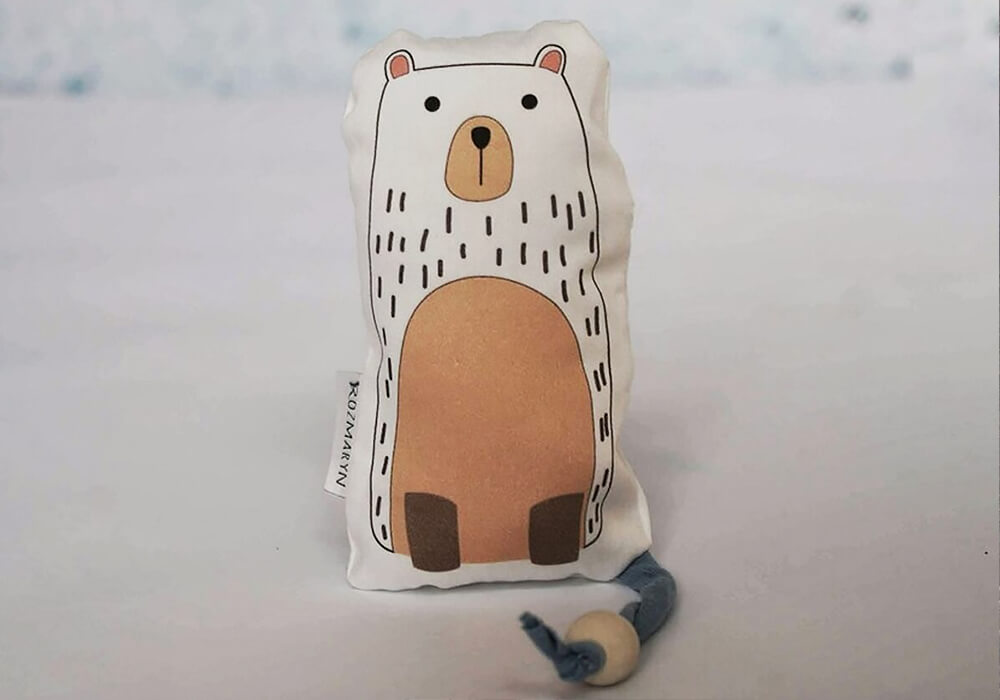 Another advantage of sewing on your own is the ability to make original clothes. Thanks to them, you can be sure that no one will have the same skirt as you. Buying sewing fabric for clothes and making your own dress or a comfortable blouse allows you to save considerable money. The quality will certainly not differ from shop products and will even be more satisfactory.

Digital fabric printing
Digital printing is a great solution that allows you to transfer customised patterns onto textile products. The adoption of this technique for small batches guarantees very high flexibility. The use of printing straight from the digital file assures, primarily, the freedom that does not impose any limitations. Digital printing allows printing texts, all kinds of graphics or photos on any textile fabric. This unique printing method allows for perfect reproduction of the tonal transition effect. Digital fabric printing is probably the easiest method to obtain original and extraordinary fabric. Digital printing is made on various types of textiles, including cotton, polyester, rayon, wool, silk or linen.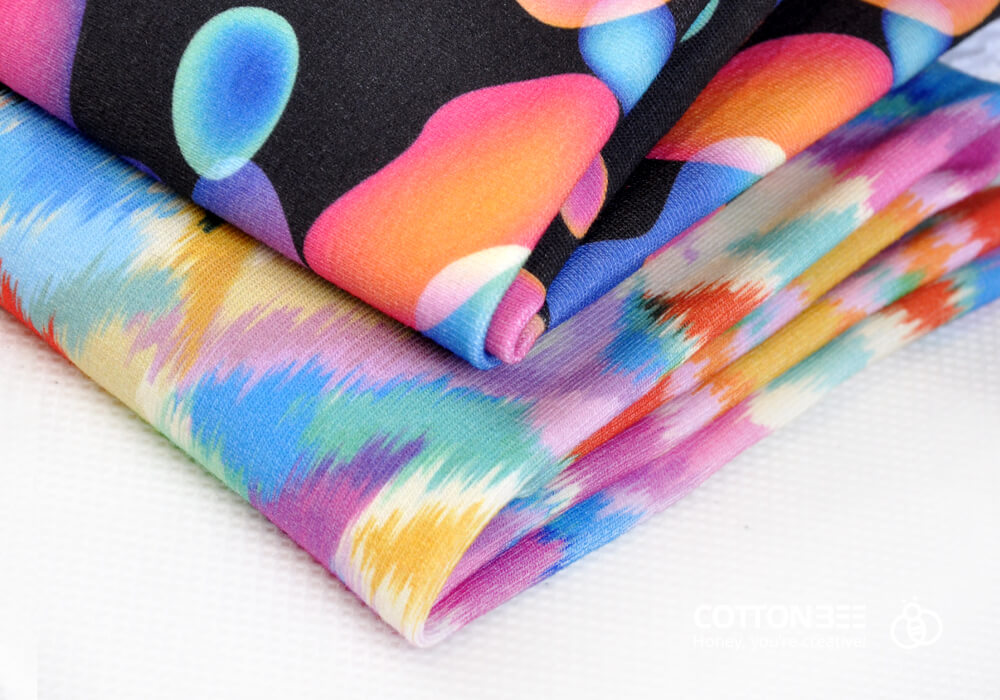 Did you and your family finish stacking building blocks? Or maybe your child's birthday is just around the corner, and you are preparing a party for them in the company of the family? Take a photo and print it on the fabric. It will surely be a special keepsake that children will remember for a long time. Use the fabric to design and sew a plushie, room decoration or curtains that will last for years to come. Digital printing creates unlimited possibilities for creative sewing ideas. It is also great fun for children and a way to create an unusual decoration or toy.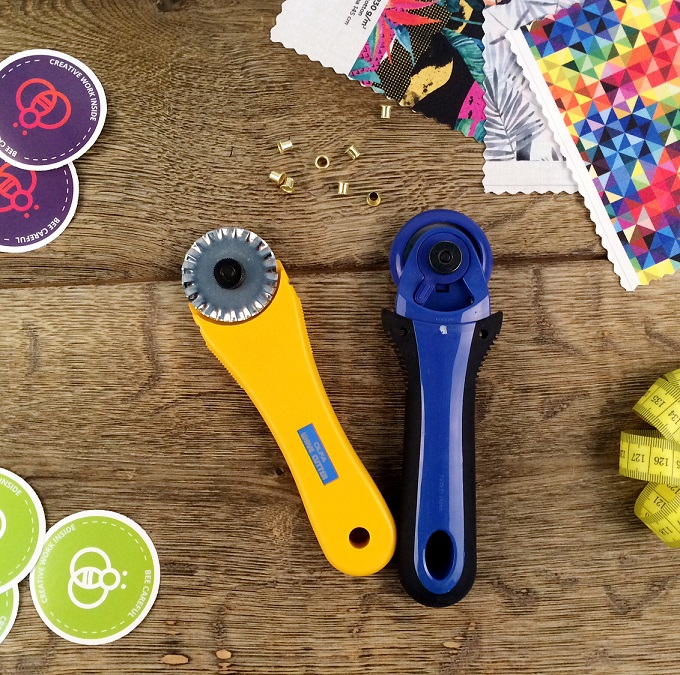 If you are looking for an idea for a gift for the youngest, surprise them by ordering fabric decorated with an outcome of their creative work. Thanks to the latest technology of digital printing on natural fibres, you can achieve remarkably high quality and full reproduction of colours and details that may seem irrelevant at first sight. CottonBee products are not only distinguished by their excellent colour rendering and saturation but also by their durability and precision.