Enough with the white tablecloth! Now you can print any chosen pattern on cotton fabric and change your simple dining set to a picking on a meadow type of vibe. Forget about cheap polyester tablecloths with snowman print for Holiday – pick a winter-inspired pattern from our catalogue and print a tablecloth of your dreams for Christmas Eve dinner party. Maybe you have a certain idea on table decor for a wedding? Stunning one of a kind tablecloth and minimalistic dining set and cutlery will create unforgettable effect to be remembered for year to come.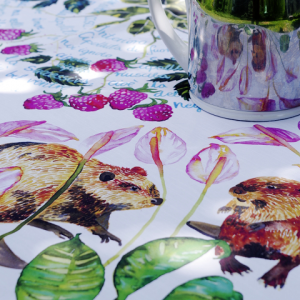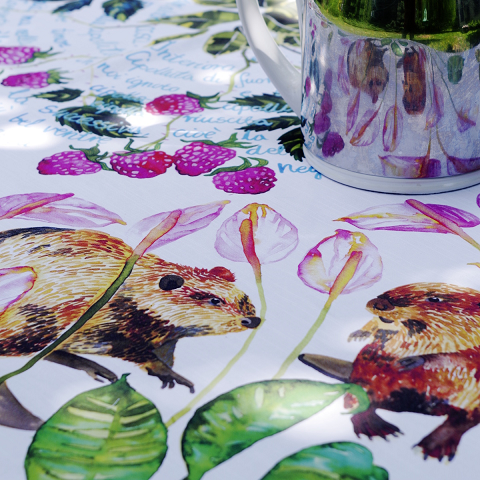 Cotton tablecloth with custom pattern designed by One Bee Studio.
Fabric printing done by CottonBee.
Gosia z CottonBee