At first sight, Paint swirls fabric resembles a shy drawing made by the youngest. It is an expression of creativity and imagination that inspires everyone who decides to opt for it. It draws attention with its avant-garde spirit and originality. This kind of motif has been popular for a long time in both fashion and art. Paint swirls fabric is a promise of interesting colours, combined with each other in a way that is non-obvious and difficult to reproduce. Multi-coloured blots are a universal motif, which will find wide use in many situations and will impress every time.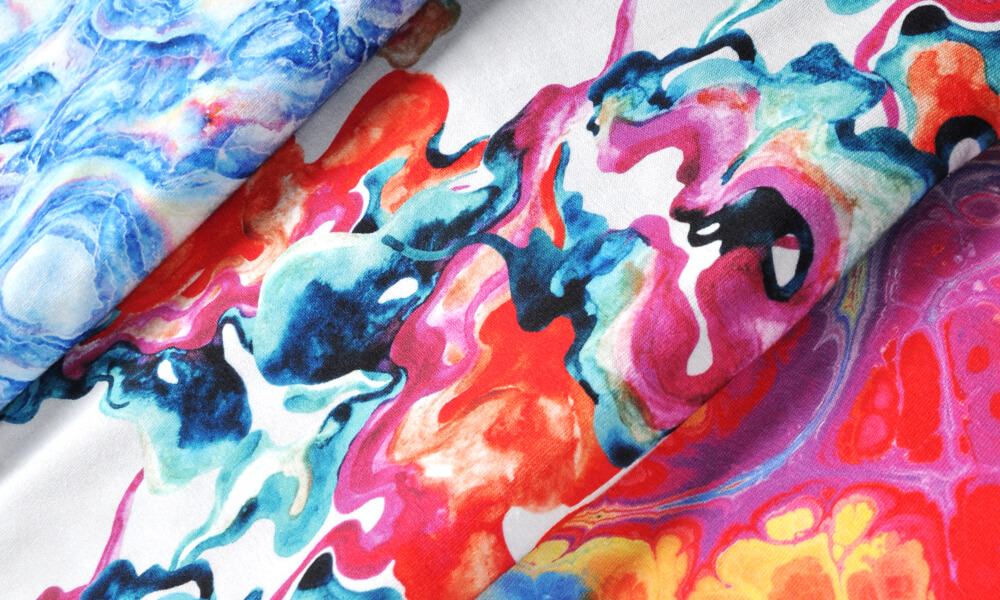 Paint swirls fabric in the wardrobes of creative people
The original design has always caught the eye and attention much more effectively than classical design. It should come as no surprise as the non-obvious is much more memorable. Paint swirls fabric looks great on clothing designed not only for children but also adults of all ages. It is amazing how a properly selected motif can change the look of numerous people and bring out their natural beauty.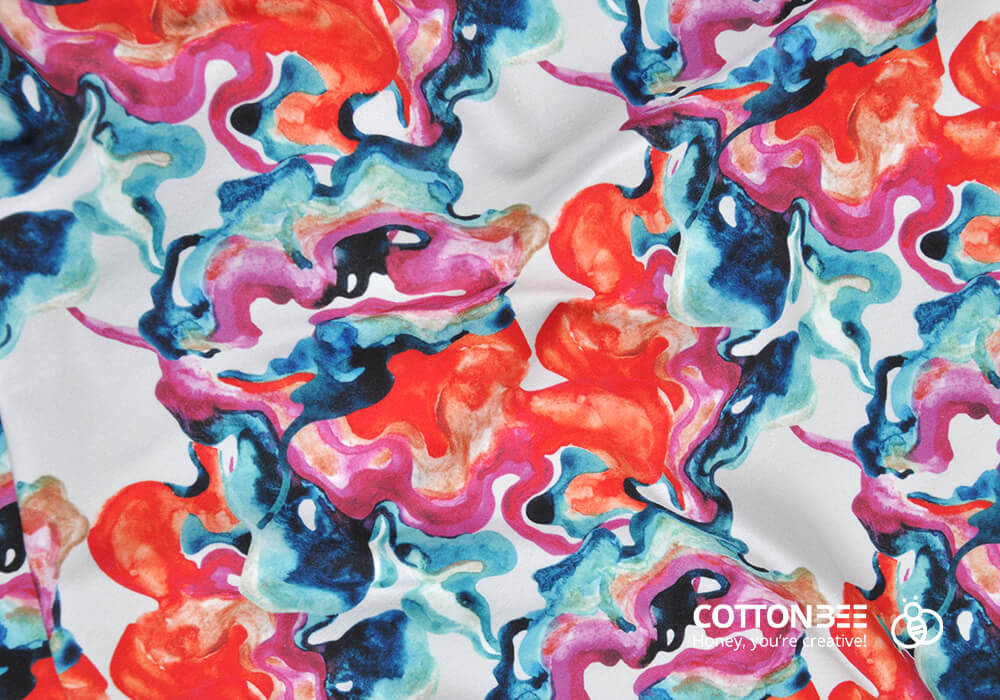 Paint swirls fabric is an excellent choice, especially during the summer season. That is exactly when people prefer to experiment with colours and decide on unusual combinations – playing with fashion gives joy and happiness from creating outfits that stand out from the traditional ones. Fabric with this design steals the hearts of people looking for a bit of craziness and an alternative to classics. Clothes in colourful blots look good when combined with minimalistic jewellery and accessories because they still remain the main aspect of the outfit in such an arrangement.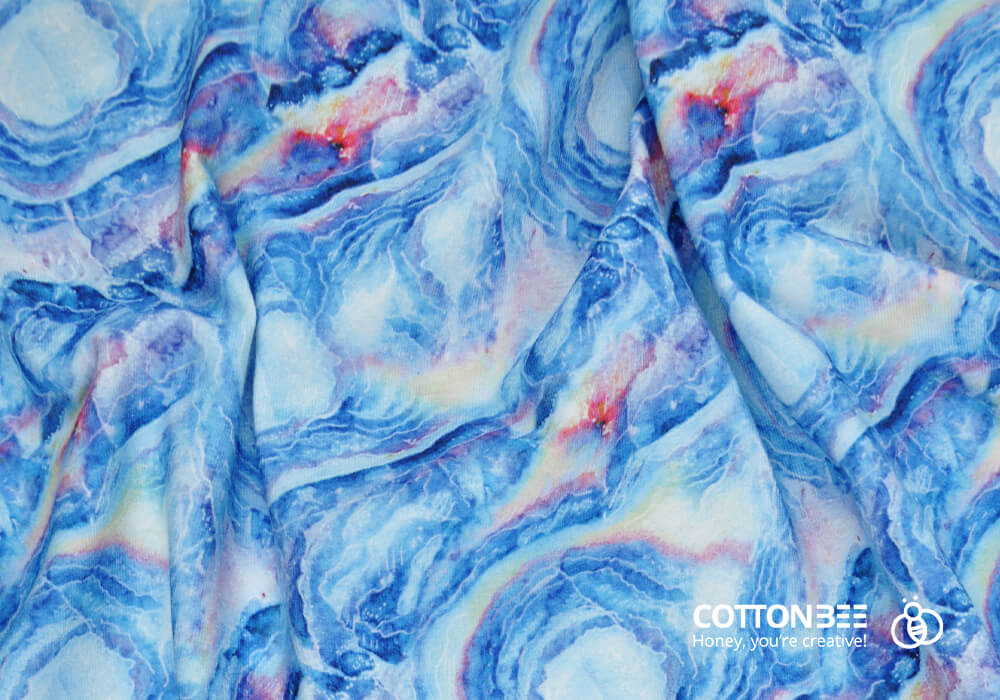 An original decoration
Accessories are one of the most vital elements that effectively complement the arrangement of any interior. Of course, furniture, flowers or the appearance of walls play an important role. However, at a relatively low cost, you can modify the character of the room using textiles made of paint swirls fabric. It often appears in the form of fashionable tablecloths or unique pillowcases.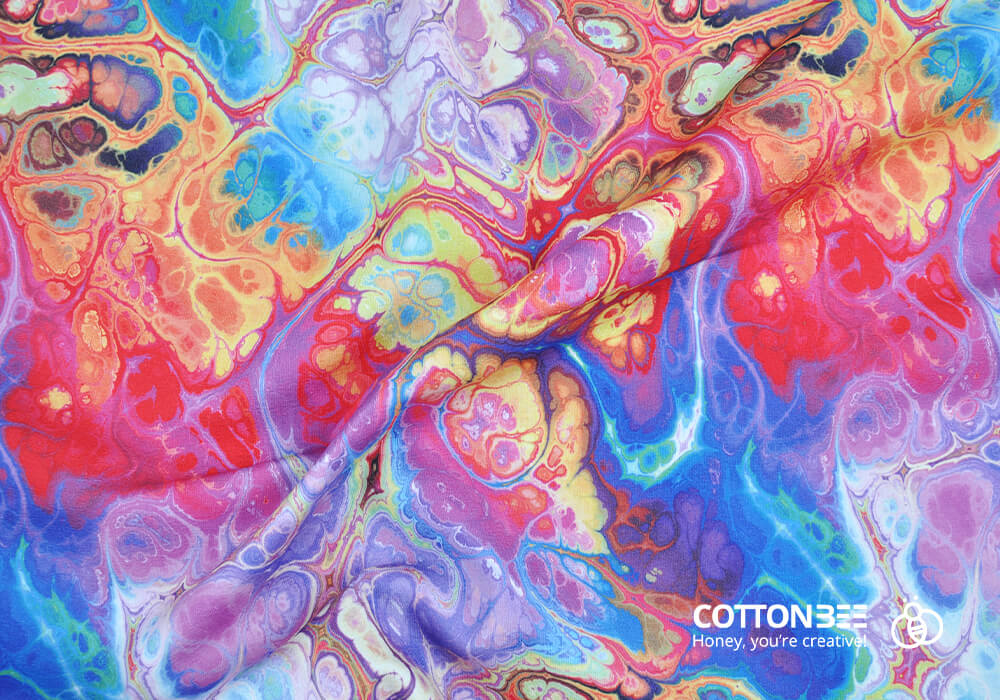 Decorations made of it will be excellent for children's room, bedroom, kitchen, bathroom, study or living room as well as places that need a distinctive touch. This fabric has great potential to create a truly original space. But such sewing fabric is not reserved only for the brave. People looking for an exciting option to sew small pillowcases or kitchen towels are willing to use it. This creative sewing fabric can be used as a motif to decorate accessories, which will become a gift for artists and modern art experts.