Seeing a friend at a party wearing identical clothes – it is hard for a more significant "affront" for a woman. That is why many members of the fair sex play it safe, and instead of opting for ready-made shop offers, they invest in custom-made creations. Thanks to this, they can really express themselves, without fear that their style – whether deliberately or unintentionally – will be copied. However, before your dream outfit takes actual shape, you have to choose the right dressmaking fabric. What to take into account when deciding?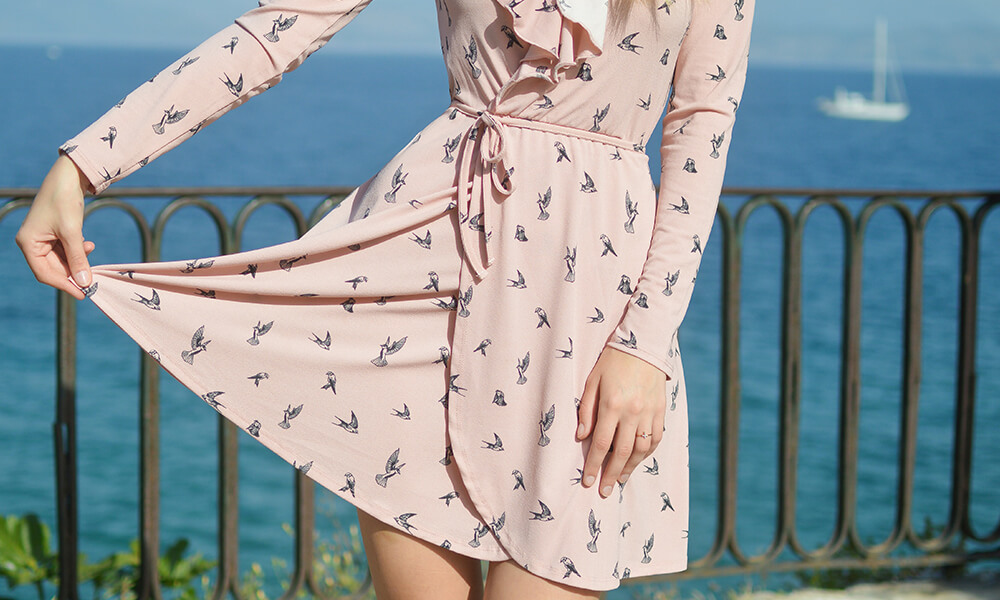 Opportunity makes the fabric
With all certainty, particular attention should be paid to the type and nature of the event which a given outfit is supposed to grace. Every ceremony (or an event) has its own laws. After all, you are not going to attend a fancy New Year's Eve party or a sophisticated wedding in a sweatshirt dress, are you? Precisely. The eveningwear sewed using elegant fabrics, e.g. sateen is much better suited to such occasions. It is smooth, soft and pleasant to the touch. It does not cause any inconveniences with draping (arranging the fabric into decorative folds). In addition, it has a delicate, subtle shine. It looks chic and noble. On the other hand, if you are going on a casual date with your darling or a meeting with friends, choose a less "formal" dress fabric – for example, jersey. It is a fashion classic. Years go by, and it does not lose its popularity. It is characterised by great versatility. Printed and patterned jersey will make your outfits look remarkable.
The figure as an indicator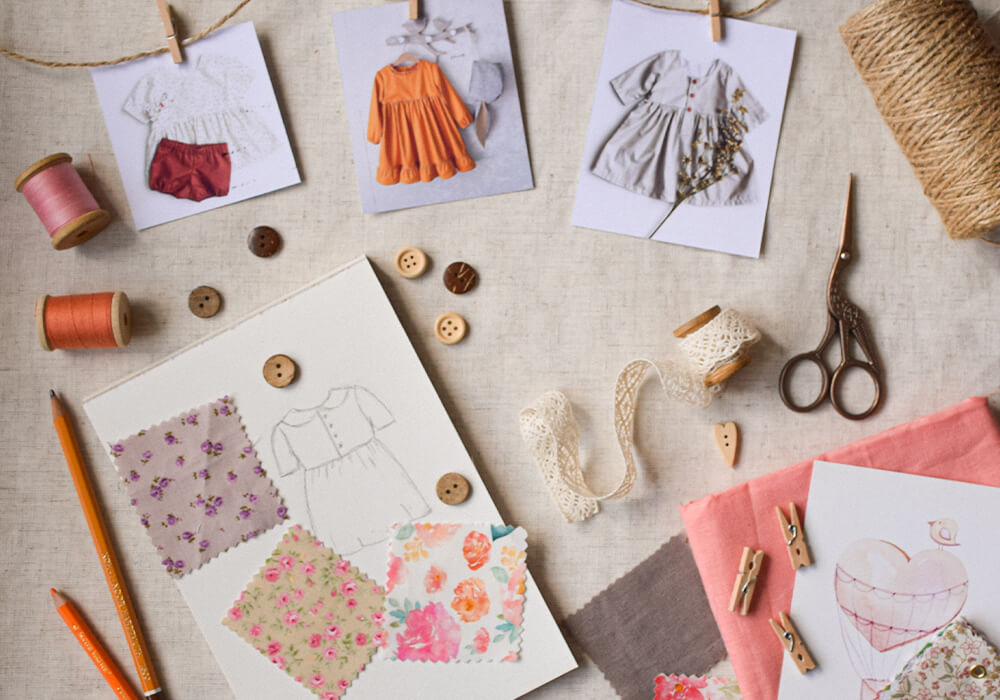 A properly selected dressmaking fabric can work real wonders: it cleverly masks the shortcomings of the figure and underlines all its assets. Those with slightly more round body shapes should opt for soft, matte flowing fabrics (for example, voile). Why? It flows down loosely, optically slimming the figure. The colour of the fabric also plays a significant part in hiding excess kilogrammes. Dark colours subtract centimetres. Navy blue will be your ally in the fight against unwanted tummy rolls. Do not forget about patterns. Large-format, multi-coloured prints will help in exhibiting the strengths of your figure and distract attention from any of its flaws. Fine, neutral motifs and, of course, vertical stripes will also work splendidly. They will do a great job in any instance. They will optically lengthen and slim the figure, drawing attention from imperfections.
Q for quality
How do you recognise fine dressmaking fabric? The quality of a product can be determined based on some core factors. First, the composition. As a general rule, the more natural, the better. However, you should not give up the synthetic, i.e. artificially produced, additives completely. In various cases, they are quite useful. They improve the comfort of use of fabrics. In other words, they make outfits more comfortable to wear. Let us take a look at the previously mentioned jersey. It often comes in a duet with a small amount of polyester. Such an addition makes it more elastic. This makes it easier for the fabric to fit the body. It is also more durable. Secondly, the way the fibres are woven. Their even distribution (without any visible gaps or noticeable clutters) speaks in favour of the fabric. Thirdly, the generation of electrostatic charges on the surface of the fabric (the occurrence of this phenomenon means that we are dealing with an item of inferior quality).
Caring about the natural environment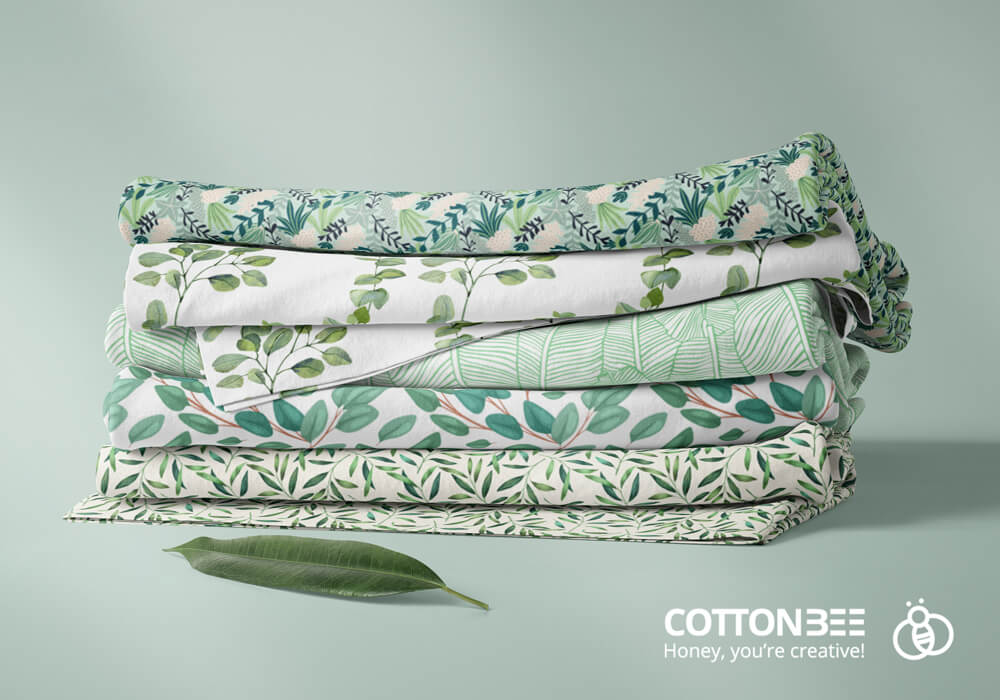 The topic of ecology returns to the public debate like a boomerang. Scientists sound the alarm. The Earth cannot cope without human help. Meanwhile, it does not take much to support our planet. It is enough to reduce the amount of purchased clothing and to invest in high-quality natural fabrics that are environmentally friendly, such as those printed with pigment inks. It is the most ecological method of creating patterns available. Why? It does not require any chemicals or even water. Such prints are done on cotton fabrics.
Dressmaking fabric and the vibe outside the window
Selecting the right fabric highly depends on the weather. It is not just about the mood that we are in, but about practical reasons. During summer, it is better to invest in light, airy, "breathable" fabrics (voile and high-quality cotton meet these criteria perfectly). On cold days – during autumn and winter – loopback jersey will come in handy. It is remarkably pleasant to the touch and provides excellent protection against the cold.
Trust your instincts – individual preferences have a say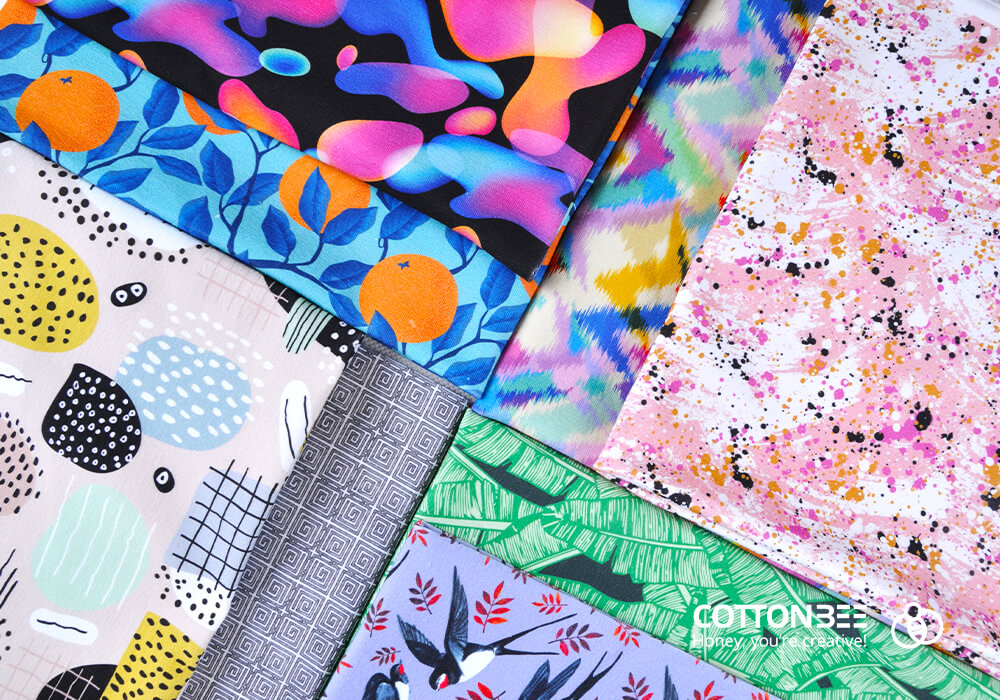 When buying a dressmaking fabric, think about what you really want and expect. The fabric should suit your individual needs and preferences (not only in terms of colour, texture or pattern but, above all, comfort). If you care about looking excellent and do not like to waste time on ironing, opt for crease-resistant gabardine. It does not require frequent ironing. It also looks fabulous. On the other hand, if your skin is prone to irritation, choose fabrics made entirely of cotton. They do not cause allergic reactions. They are safe for your health.