There's only so much you can do in a rented space. The inability to change the colour of a bedroom wall or hang anything in your living room can be a big issue when making a space your own. But we all know how a personalised space can affect how we feel daily. So what can you do to decorate a flat or a room you're renting? Here are some renter-friendly home decor ideas all using fabric!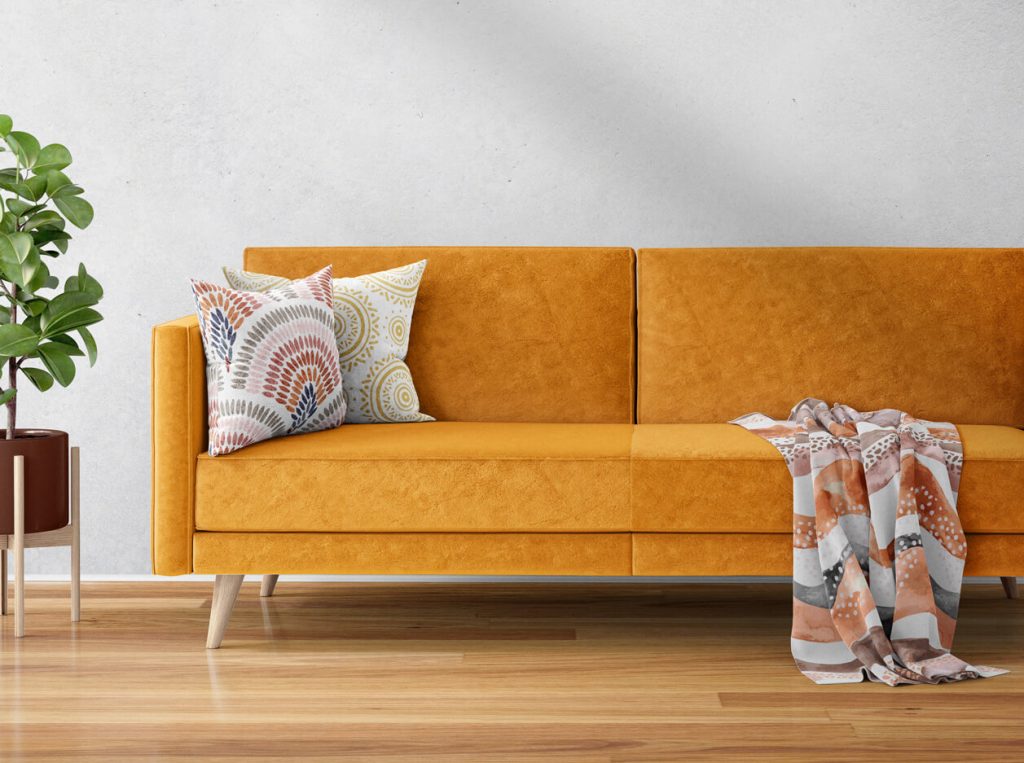 If you like your home or room to express your personal style, custom-printed fabrics are a way to achieve exactly the look you're dreaming of. When you're not into mainstream, home decor aesthetics, finding perfect home decor pieces can be a challenge. The ability to print virtually anything on fabric expands the creative possibilities to make a rented space truly your own. For renter-friendly home decor hacks, fabrics are your safest bet. You don't have to do too much for it to feel like a completely different space. Here are some ideas you can use while decorating a flat or a room you're only renting.
Let there be light
Lighting should always be the first thing you consider in a room. Is your space getting a lot of natural light or do you have to add extra lamps and lights to make it brighter? Is the light harsh or diffused? But how can fabrics change the lighting in your room? Two words, lampshades and curtains.
Lampshades
Does your ceiling lamp provide harsh and strong light that makes the room the opposite of cosy? A simple fabric lampshade can diffuse the light or even add some colour to it. Experiment with patterns and colours or the weight of the fabric. The former can change the look of the place, while the latter will influence how much light seeps through the fabric.
Curtains
Does your space feel a bit cold and unwelcoming? The view outside your window is not too pretty and you're looking for a way to make your room homier? Try adding some curtains. With a heavier, thicker curtain the room will become less echoey and depending on the colour or print you choose you can completely change the vibe of your place. Yellow can bounce some much-needed sunshine into your room, making everything seem cosier. With darker shades of brown, red or purple you can create a sense of elegance and luxury. How about prints? Light florals on sheer voile will make for a stunning decor piece for a more romantic or boho interior. You can make curtains with any print you'd like – it can be polka dots, geometric shapes, retro themes, animals or your favourite fruit. It all depends on what effect you want to achieve.
Cosy and warm
Fabric home decor pieces don't have to just make the space prettier. For autumn and winter, you can add some items that will not only make the living room look more welcoming, but can also make you warm on a chilly evening. A pretty, printed duvet or quilt can hide a boring couch during the day, and in the evening you can slip under it to read a book or watch your favourite TV show.
Pillows and duvets
The way home textiles can change a space can be truly surprising. If changing out the furniture is not an option try making it your own by adding some fun touches. A plain couch can be transformed simply by adding a colourful duvet cover or patterned throw pillows. If you're more adventurous and you love to thrift smaller furniture pieces, like armchairs or pouffes you can try upholstering it with printed fabric. This way you can create a completely unique item that fits perfectly with your style.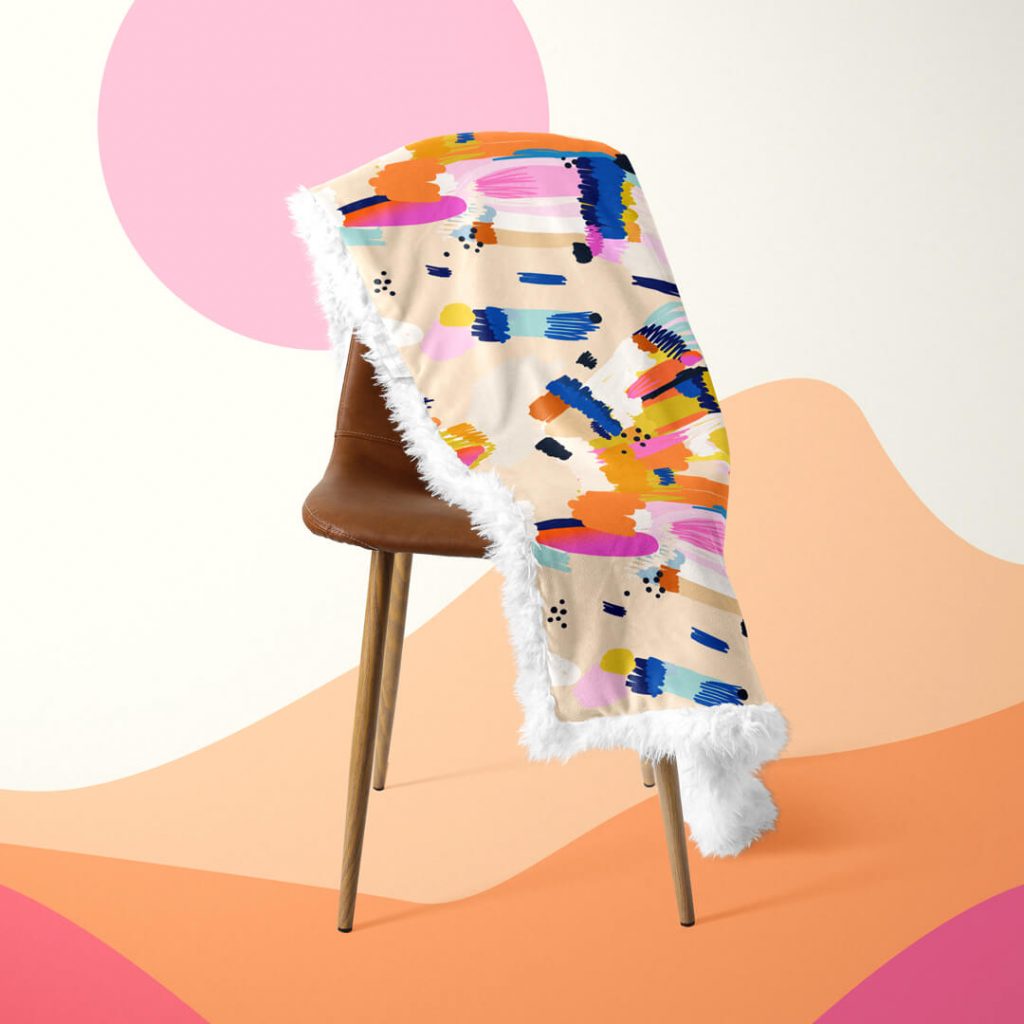 Bed linen
What about the bedroom? What can you do to change the look of a room in a rented flat? The easiest way to revamp your bedroom is to change the sheets for something colourful or printed. Large-scale prints can work great on bed linen if you're into maximalism, but you can also choose something more toned down. If comfort is what you value the most, opt for organic cotton satin that will be soft, smooth, and, as a bonus feature, planet-friendly.
Finishing touches
If you have a chance to hang something on a wall, you can add some final touches with custom posters, tapestries or other types of fabric wall hangings. You could even make a garland to hang on a wall or from the ceiling.
Gallery wall and tapestry
Fabric can also become your canvas, literally. You can print virtually anything your heart desires on cotton canvas, panama or gabardine to make your fully custom tapestry. Maybe you're into astronomy and you always wanted a map of the night sky? Or you're more into modern art and love minimalism? Find a print that best suits your style and either stretch it on a wooden frame or glue your fabric to a wooden dowel and hang it with a string for more of a boho look.