Digital printing on cotton voile
We print on cotton voile - a light, airy of 77 g/m2. The fabric we print on is certified according to OEKO-TEX. The voile is 100% cotton and slightly lucent - proves to be perfect for sewing net curtains, light garments and accessories. Because of technological reasons, the voile is a great solution for light prints.
Order the Swatch Book for 1,99 EUR/GBP and free shipping! Check how cotton voile feels!
Order a Swatch Book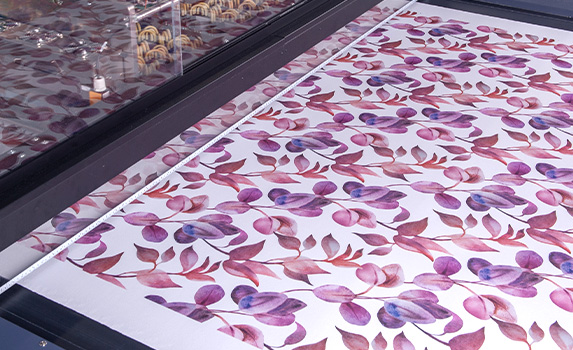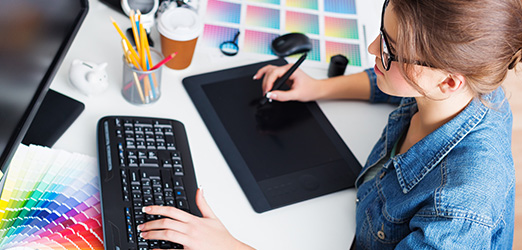 Print your design on cotton voile
Create your own sewing fabric! Design graphics and upload them into our application.We will print them for you on the cotton voile. No colour limit, no minimum order. For 16,90 EUR/15,90 GBP only!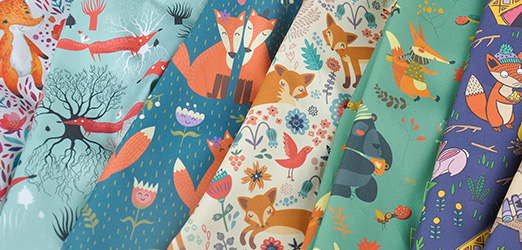 Print a design from the catalogue on voile
In our catalogue you can choose from over a million of various seamless designs. We gather them into theme collections to help you make a decision. Choose your favourite and we will print it on the voile for 16,90 EUR/15,90 GBP only!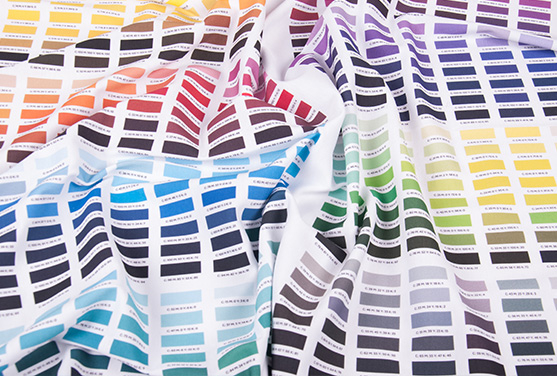 Color guide on satin
We print digitally on fabric - printed colours may vary between fabrics. To make sure what colours from CMYK palette use in your design, print a color guide on chosen fabric!
Order color guide on satin and check what colours to use in your project!
Why us?
No minimum order
We print on demand, so we can print just a piece of your fabric!
Customer friendly company
Use our user-friendly creator to design your fabric or just call us
Vivid colours and great fastness
We use highest quality water-based, eco-friendly pigment inks
Business offer
If you are:
a textile company
an independent fashion designer
an architect
or you need lots of sewing fabric for any reason – ask for an individual offer.
Need 20+ meters?
See business offer
Printed cotton voile – properties of the fabric
Voile is a thin, slightly transparent fabric with grammage: 77g/m2. Voile has exceptionally subtle, almost impalpable texture, it is lightweight, it has a pleasant feel and it is soft to the touch. Thin, cotton yarns are rather loosely woven, which produces airy, flowy fabric which makes it ideal for making summer clothing and home decor accessories.
Cotton voile looks best when it has been printed with pastel, "easy-breezy" or light-coloured patterns which do not fully cover its surface. Prints in dark, deep rich colours will not look intense enough and will not sufficiently cover voile fabric due to the unique characteristics of the material. Choose pastel or light-coloured patterns with desaturated, watercolour effect as they will look best on voile.
Our custom-print voile fabric, which is 100% American cotton, is woven only in Polish weaving mills and we ensure that ethical manufacturing standards are upheld throughout the production process. We know all our fabric suppliers and we have thoroughly examined working conditions in the factories. For printing on voile fabric, we use high-quality Japanese water-based pigment inks. In the printing process we do not use a single gram of water and the prints are fixed with hot air without using any chemicals whatsoever! The whole process of digital printing on demand takes place in Poland and you can be sure that all the bees that work in our hive are happy and satisfied!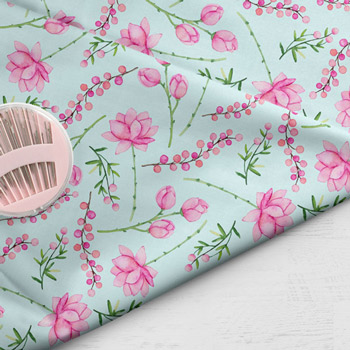 Cotton voile clothing
Lightweight cotton fabric is a perfect material for making clothes. Voile is not only ideal for sewing spring or summer clothing items but it will also be a perfect material for anyone intending to make thin, airy garments for warmer months of the year. Sew a summer dress made from voile – 100% natural fabric, which is flowy, airy and drapes well on the body. If you prefer less transparent outfits, we suggest the following trick: use two layers of our custom printed voile to make a dress which is opaque but still flowy!
Lightweight fabric to enhance your home decor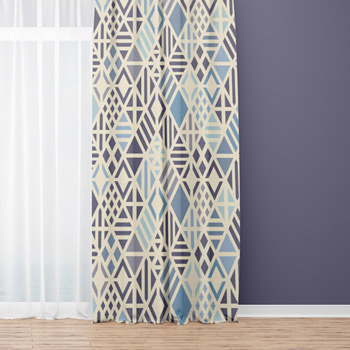 Choose our custom print voile fabric to create stylish home decor – freshen up your flat or house using our textiles without resorting to a costly home renovation! Use CottonBee's custom print voile fabric to sew thin curtains that will not only beautifully wave in the wind but also effectively block out those harsh rays of the sun!
For business
GOTS fabrics
Haven't decided yet?
Order a Swatch Book
x

Haven't decided yet?
Order a Swatch Book!
also includes organic fabrics
Order our Swatch Book including 9 x 9 cm swatches of all CottonBee fabrics and be sure what you buy.
Only 1,99 EUR / GBP and free shipping.
Order a Swatch Book