How many times have you fallen in love with an off-the-rack piece of clothing just to find out the brand doesn't carry it in your size? Do you struggle to find trendy garments in bigger sizes or have you ever found the plus size section of your fave brand to be lacklustre? Sewing custom plus-size clothing can help you reclaim your wardrobe and dress exactly how you want, no matter your size.
What size is plus size?
Plus-size clothing refers to garments that are proportioned specifically to fit people above the average clothing size. But what is the average clothing size precisely? Historically the average size of an American woman has been reported to be a size 14, which would translate to a European size 44. Anything above that size would be considered plus-size clothing. But many labels don't even stick to the average size and carry clothing only up to a size 12 (42 EU). In 2016 however, a study in the International Journal of Fashion Design, Technology and Education revealed that the average size of an American woman has now changed to 16 or even 18 (European sizes 46 or 48 respectively), yet not many brands cater to these women.
Fashion is a way of expressing yourself
Every woman wants to feel beautiful. We do so many things to ensure we look our best. We curl and dye our hair, cover pimples, enhance the shape of our brows, put on makeup, buy pretty shoes, bags and last but not least, clothes. Each one of us has something she wants to draw attention to, some kind of a strong suit. But there's also something that should remain hidden under a flowy skirt, baggy t-shirt or closed-toe shoes. Fashion is a big part of our presence and the way we are perceived by others. At work, we want to look professional, during summer we enjoy the flow of a frilly dress and on holiday we want to feel comfy and loose. We want to take cute pictures to share on Instagram and look good going on a date. We want to have options – a comfy sweatshirt for those under-the-weather days, and a lovely satin skirt for a special occasion. Now imagine you can't do all that because not a single shop you go to has your size.
The importance of plus size clothing
Plus size clothing is not just about fitting into any clothing you find in your size. Would you choose the first top you see in your size and style it with the only pair of pants that would go over your hips? Of course not! We love to express our femininity and personal style through the clothing we wear. That's why it's so important for brands to carry fashionable pieces of clothing in sizes above the average. But what when garments in the plus size section are not great? We all know that the fit and quality of fast fashion clothing leave something to be desired. Mass-produced garments are usually made with one type of silhouette in mind, so for many plus-size women, the fit can be unflattering, to say the least.
How to spice up a plus-size wardrobe?
There are a few things you can do to make plus-size fashion great again. If you're not that skilled in sewing garments for yourself, you can start with altering the clothes you buy in second-hand stores or even fast fashion brands. Sometimes as little as taking in a few inches off the waist can make a huge difference in the way the garment looks on your body.
Commission bespoke clothing
Do you find yourself struggling to find clothing that would fit your body the way you like them to? Save yourself the frustration and splurge on some custom-made clothing. If you like prints you can even print your custom sewing fabric and take it to your local tailors to design something truly one of a kind. A tailor will take all your measurements and create a garment truly perfect for your body. No more ill-fitting pants or blouses.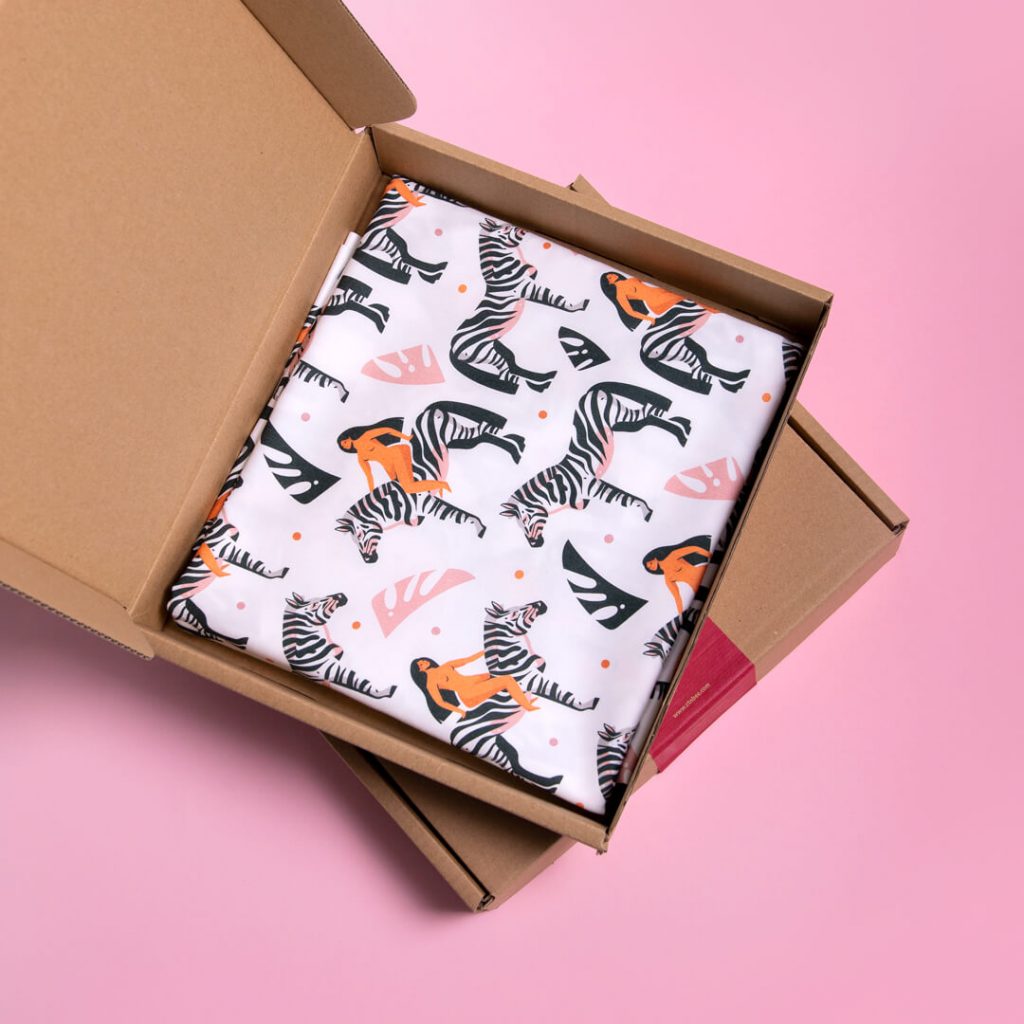 Design your own clothing
If you're more familiar with a sewing machine, you can design clothing yourself. You can try to draft your own patterns, use clothing you already own as a template or search for patterns online. Sewing clothes by yourself gives you the freedom to create a garment that is perfect for your body type and fits into your personal style. You decide what length of skirt you'd like, what type of sleeve and neckline suit you best. By making your own clothing you can even decide what colour or pattern you want on a t-shirt, blouse or pants. It's up to you what your plus-size clothing will look like.