A lot can be said about the 1960s. Often called pink and crazy, they are a period of omnipresent positive vibrations and loosey-goosey lifestyle. Back then, freedom reigned supreme, and fashion placed importance on vibrant and unconstricted combinations. It is hard to imagine a better retro-style fabric for furniture upholstering.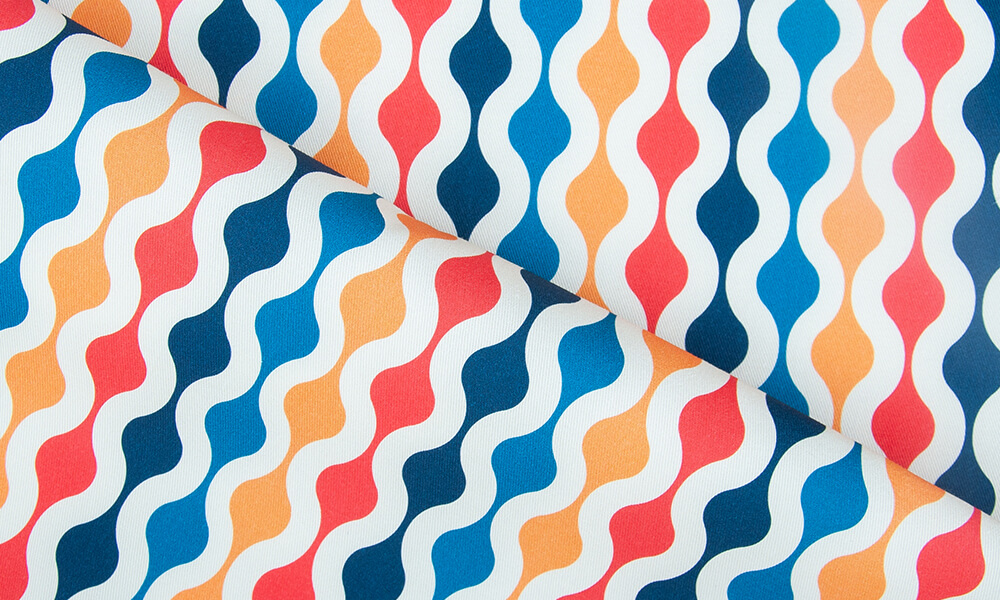 The '60s fabrics – geometry and florals
If you want to complete your interior in a unique way, while also showing your passion for designing, you cannot brush past those retro fabrics. These fabrics are also excellent as a touch of geometry and colour in a more modern style interior, where subdued colours dominate. Their vivid combinations of shades and fascinating patterns will diversify any interior. The '60s fabrics are created using geometric motifs and fractals. But they also refer to nature and plants. They represent total abstraction and let you fully unleash your creativity.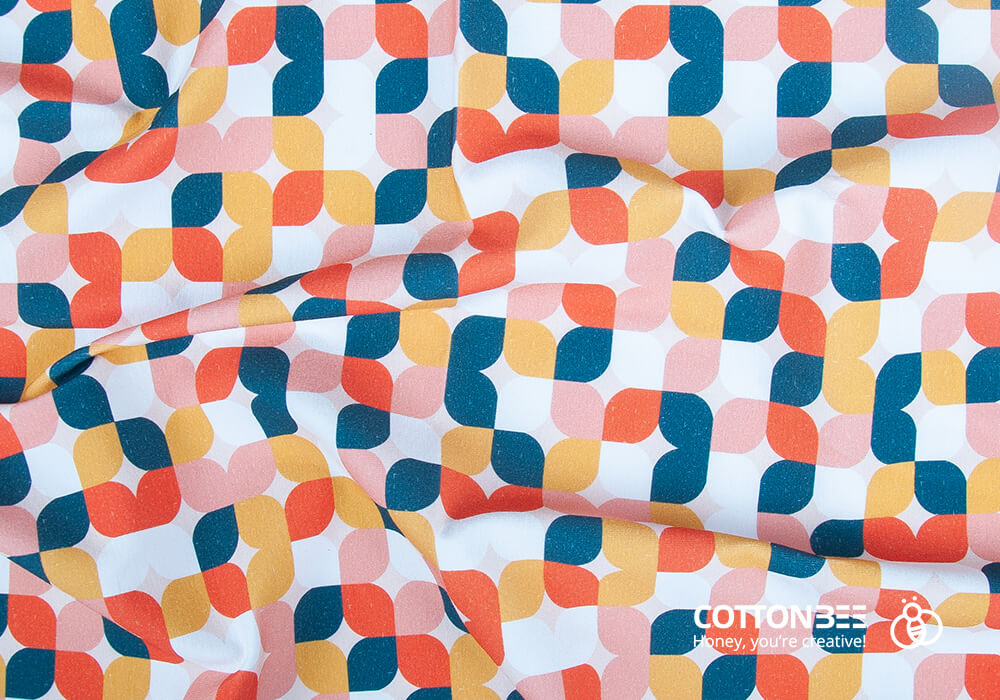 Unique interior design
Retro fabrics are conquering the interior design market. Mostly because they are remarkably easy to fit into various arrangements. Therefore this collection will look outstanding on bed linen. With it, the bed will turn into a bedroom decoration. Also, by picking the fabric yourself, you can select something crazier than when buying a finished product. So why not try and create double-sided bed linen? With one side composed of simple shapes and the other of floral ornaments? Or, why not go for a patchwork of several different fabrics?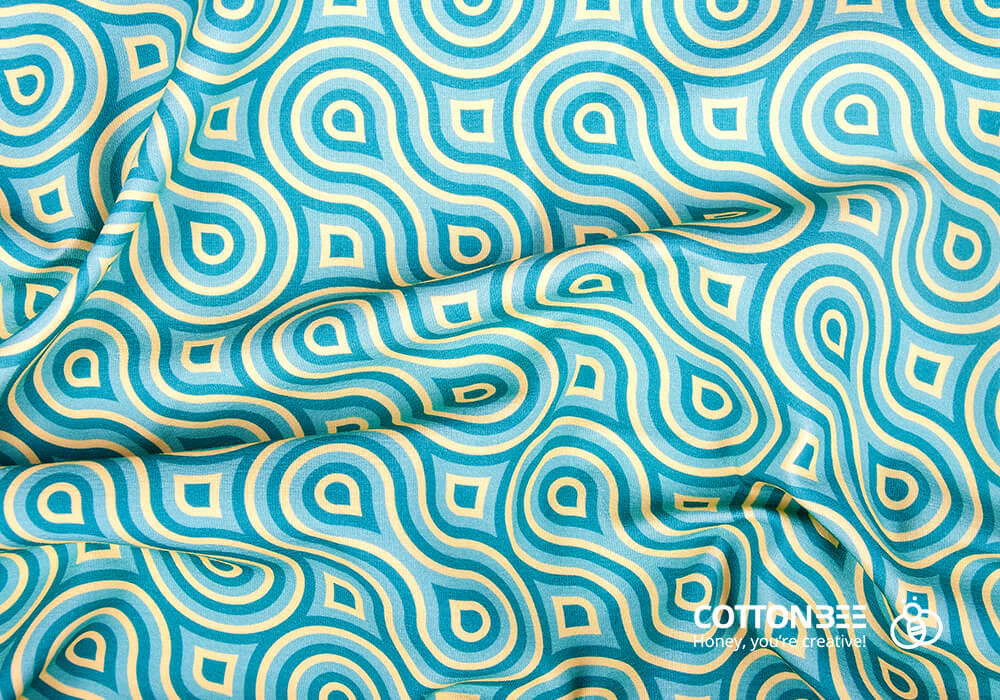 If you feel that the hippie lifestyle is close to you, express it at every level, including picking the appropriate interior furnishing. Hence, you can utilise 1960s patterns to design curtains. They will hypnotise with their unusual and abstract finishes. Curtains should be made with a fabric that imitates flax. It will provide an even more intense feel, closer to nature and unique at the same time.
The '60s hippie-style clothes
In the world of mass production, a real flower child needs to be liberated from consumerism and being similar to the rest. Creating your own garments using 1960s-style fabrics provides you with unlimited possibilities of implementing your own ideas. Patterned dresses, material shorts, or maybe just plain white T-shirts that can be dyed later – just use your imagination to design something completely unique with these textiles.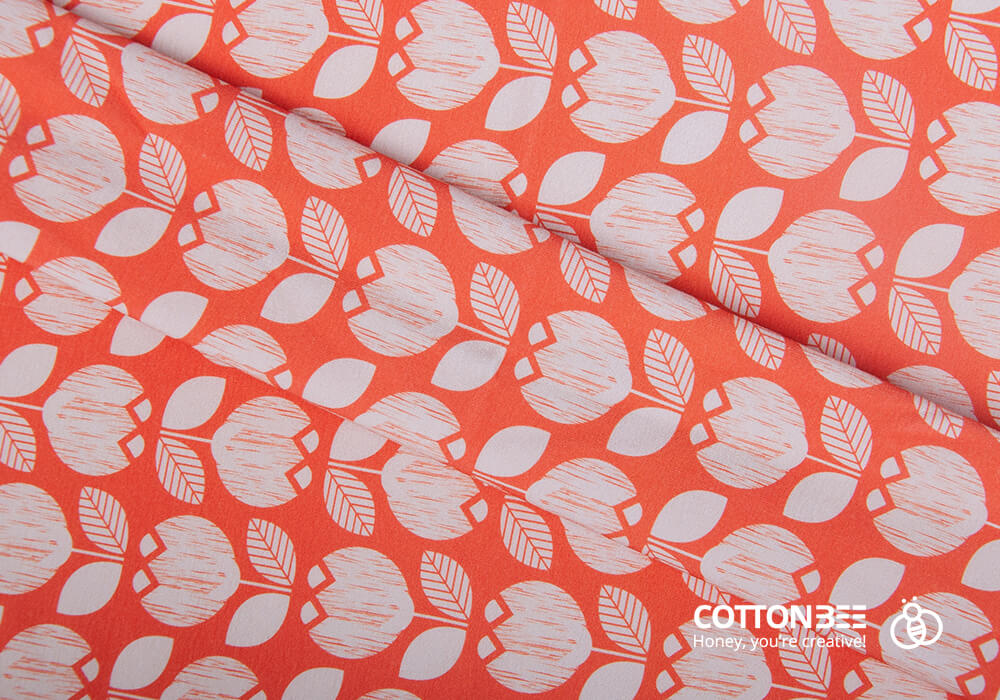 Beginner-friendly patterns
Patterned retro fabrics can be used for sewing practice at home. It is worth starting with simple shopping bags in order to create more and more impressive and complicated forms over time. Intensive colours and sharp patterns are excellent at the beginning of the learning process. They divert attention from deficiencies and flaws. Cotton fabrics from CottonBee feel pleasant in daily use. Even more, they are easy to keep clean, and their pattern will not be destroyed under the influence of sunlight. So let yourself be carried away into the crazy decade of the colourful and energetic 60s of the past century.