They were worn by Duchess Diana, Marilyn Monroe and even Minnie Mouse. It is a pattern that wins the hearts of those who value both elegance and plain lightness. A woman wearing a polka dot dress may feel girly and spring-like, while a man who wants to look original in a jacket with such a print will appear just as marvellous. CottonBee offers various potential layout and colour combinations so that every fan of this pattern is able to find something for themselves.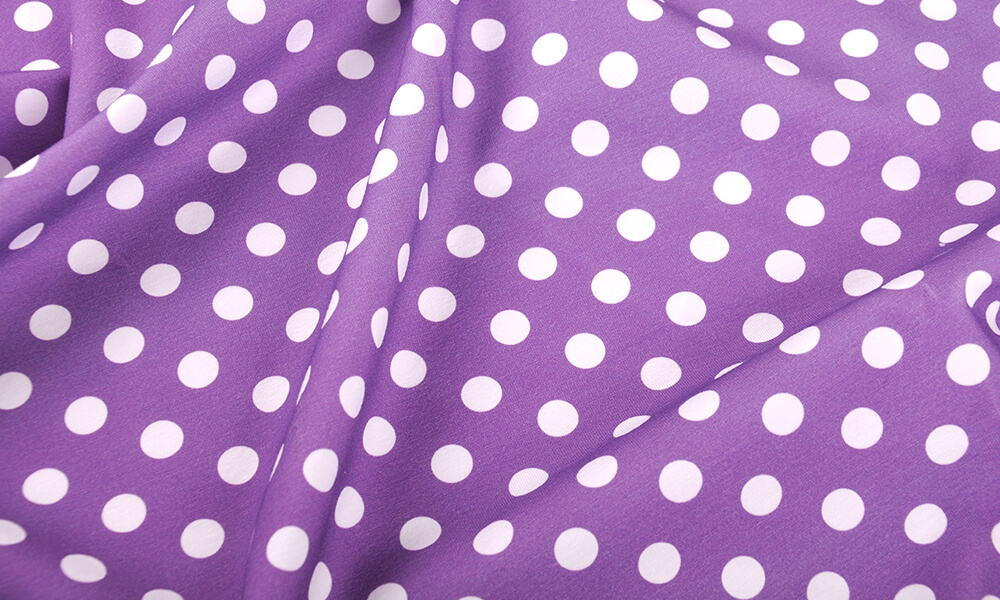 The most classic polka dot fabric is a black and white design with a geometric pattern. However, this theme can also resemble cartoon drawings or uneven spots. It might seem that the polka dot printed fabrics will not surprise you with anything, and yet they turn out to be completely crazy many a time. A proper composition makes the seemingly simple pattern get a completely new form.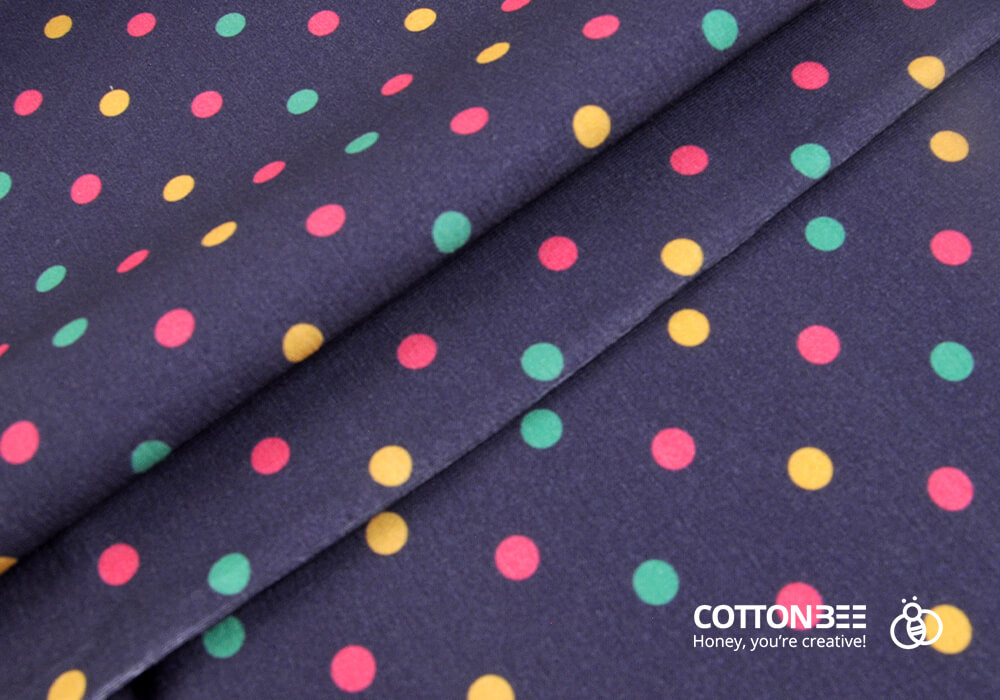 A few polka dots can change a lot
The classic interior design is about uniformity. In designer or retro-style interiors, it is not that relevant. On the contrary – various chairs at the table or mixing furniture from entirely different sets, it is trendy and results in impressive effects. If you want to create something absolutely amazing, think about the so-called bean bag pouffes. They will work great on the terrace as well as in the children's room or living room.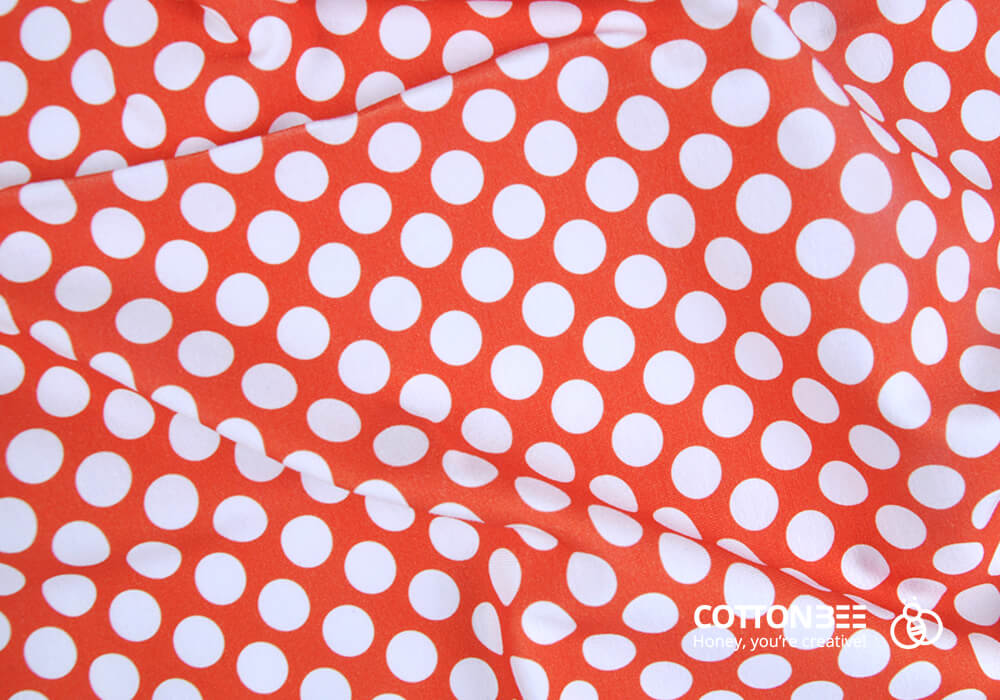 Polka dot patterns can produce an interesting composition when paired with them. You can blend dots of similar arrangement but distinct colours or go completely crazy and become an owner of pouffes with diverse patterns, albeit a familiar theme. It is a cosy spot to rest after a tough day as well as an intriguing application of the polka dot fabric. Such textiles can also be utilised as upholstery for sofas or armchairs. The interior will undoubtedly get warmer. The ways of using the polka dot motif are enormous. Especially if you also have total abstraction matched with standard simplicity at your disposal.
An interior full of contrasts
The polka dot fabric is a cheerful and carefree motif. It will work well in a child's room, but not only there. In the adult bedroom, it can appear on the bed linens. For an interesting effect, you can add checkered pillows, the colour of which will match the colours of the polka dot fabric. It is also a good pick for curtains or textile wall decorations. However, it is worth keeping in mind that large dots produce a remarkably powerful effect and will dominate over the rest of the interior significantly. When searching for gentler solutions, it is better to go with a slightly smaller equivalent.
Add something extra to your interior
For people working at home, polka dot textile fabrics can serve as energy boosters because the intensive patterns stimulate the brain to work. Maybe it is worth thinking about upholstering your office chair with polka dots or at least drape it with a cover adorned with this pattern. This will work particularly well for people in the creative industry who meet with customers in the office. After all, such places are also worth enlivening and filling with character.