Cotton satin is an elegant fabric great for any home textiles, elegant garments or accessories. Learn about all the characteristics of satin fabric and check out what can you use it for.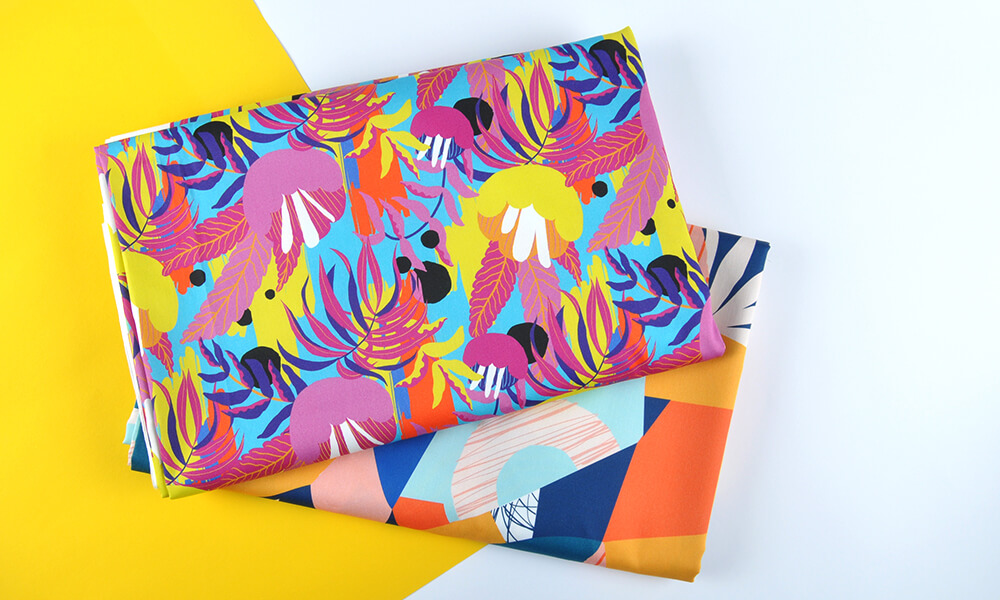 Cotton satin properties
Cotton satin is a soft and flowy fabric with a grammage of 132 g/m2. It's a light fabric with a satin weave that makes the textile extremely smooth and gives it a subtle sheen. The smooth surface of this fabric makes for a great base for intricate prints, as even the smallest details turn out as sharp as can be. Cotton satin's warp and the weft count is as high as 550 by 332. The changes in width and length of cotton satin after pre-shrinking is almost unnoticeable. After the first wash both width and length can change as little as +0,5%. Cotton satin is produced locally and has OEKO-TEX certification.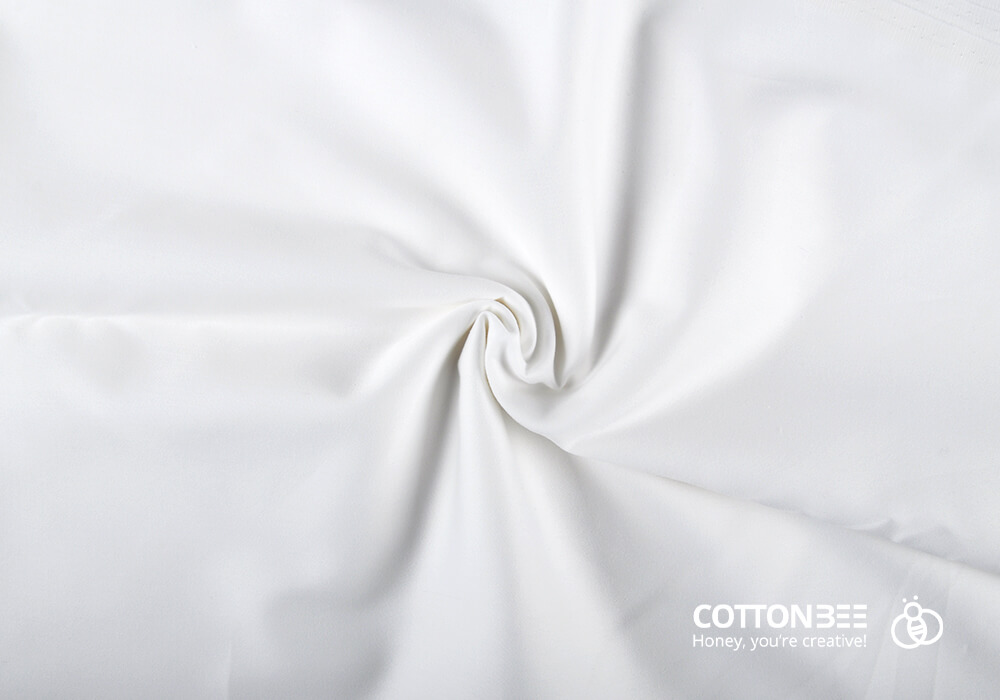 What do I need to sew cotton sateen? 
Cotton satin is a textile suitable both for machine and hand-sewing. While working with cotton sateen pinking shears or a rotary cutter with a zigzag blade will come in handy, as they can minimize the unraveling of the fabric's raw edges. Once you get to sewing with cotton satin it is best to overlock the edges or use a french seam, so the raw edges on the inside of the garments won't unravel during wearing and washing of the clothes. When hemming any project from cotton satin double fold the edge or use bias tape. 
Be patient – cotton sateen can be a bit tricky to sew, especially if you've never before handled such fabric. Cotton sateen is a bit more slippery than your average cotton fabric, so it can slip under your presser foot and bunch up if you're not careful. Be sure to use sharp and thin pins to pin your fabric – dull pins can damage the atlas weave and leave marks in the fabric.
Organic or conventional cotton satin?
While picking cotton satin for your projects you now have the option to choose organic cotton or conventional cotton. Are you wondering what are the differences between organic and conventional cotton? If you have sensitive skin your safest bet would be organic cotton, as it is free of any chemical substances and won't irritate the skin.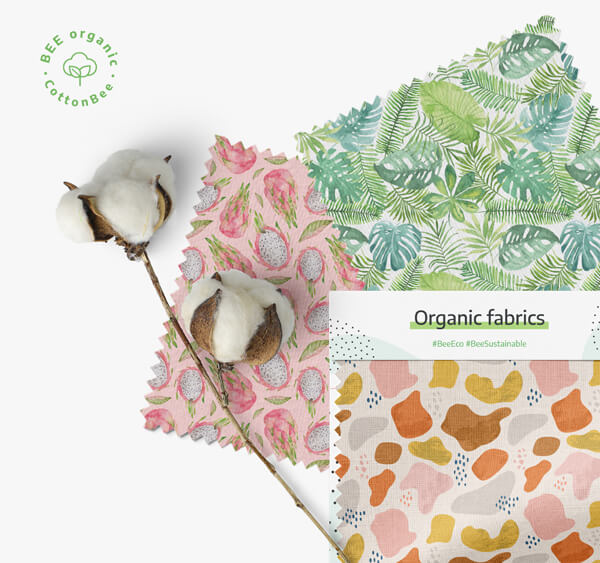 What can I make from cotton satin?
Cotton satin from our offer is a natural and breathable fabric. It is a soft fabric that is nice to the touch and flows beautifully. The subtle shine of this particular textile makes it a perfect fit for any elegant garment. If you manage to find a stretch satin fabric you can create classy, but comfortable garments for almost any occasion. Satin weave makes for a very smooth and soft fabric that can easily be used as bed linen, since it won't cause any discomfort, even for the most sensitive skin. Cotton satin bedding will look elegant and feel smooth to the touch.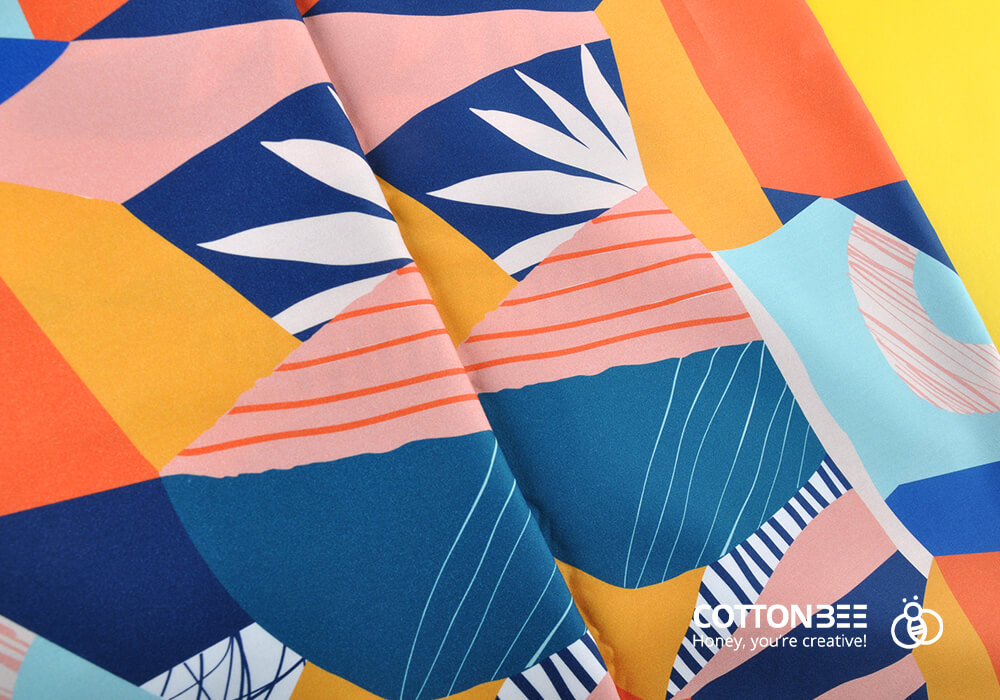 Elegant clothing
The subtle sheen of the patterned satin fabric makes it a stunning choice for any type of elegant clothing. Printed satin fabric can be used to create button-up dress shirts or classy dresses that will look amazing in any event photos. Summer smart-casual outfits made out of cotton satin will ensure you look elegant in the office but will give you enough airflow to feel comfortable throughout the day. As a 100% cotton fabric, our satin is a great choice for everyday wear. The fabric is breathable and will never leave you feeling uncomfortable, even in the hottest weather. You can order you satin fabric online – we have satin made with conventional and organic cotton!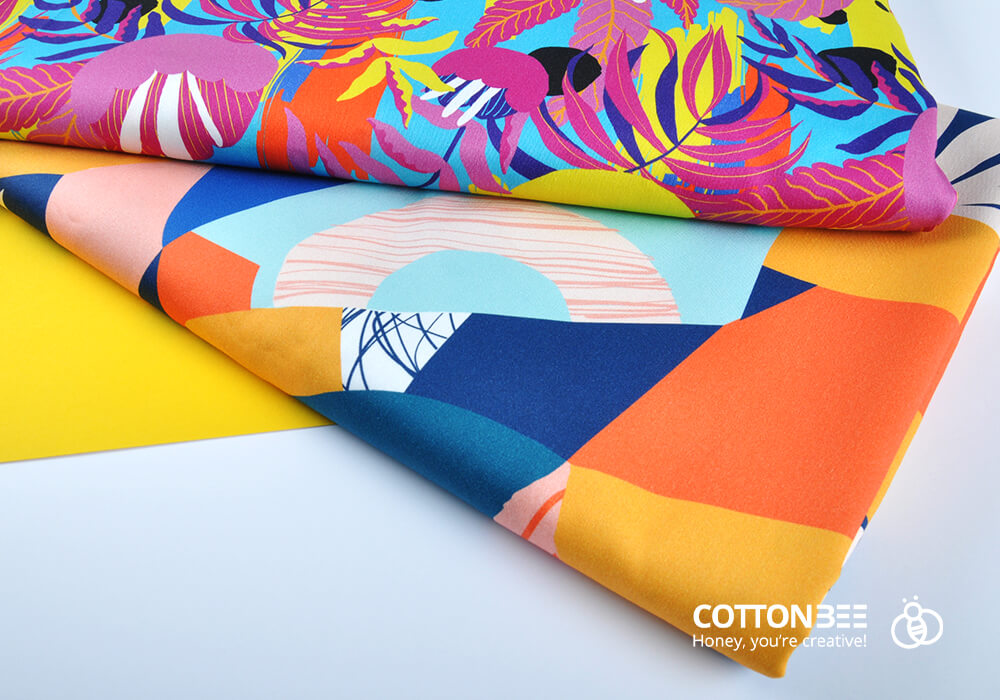 Weighted blankets and bed linen
Tightly woven cotton satin will be an amazing fabric choice for sewing your custom weighted blanket. Satin weave won't allow even the smallest of the glass beads to slip through. Cotton satin bedding will not only ensure a good and comfortable night sleep but also will look extraordinary – any print you choose will create a stunning visual on cotton satin.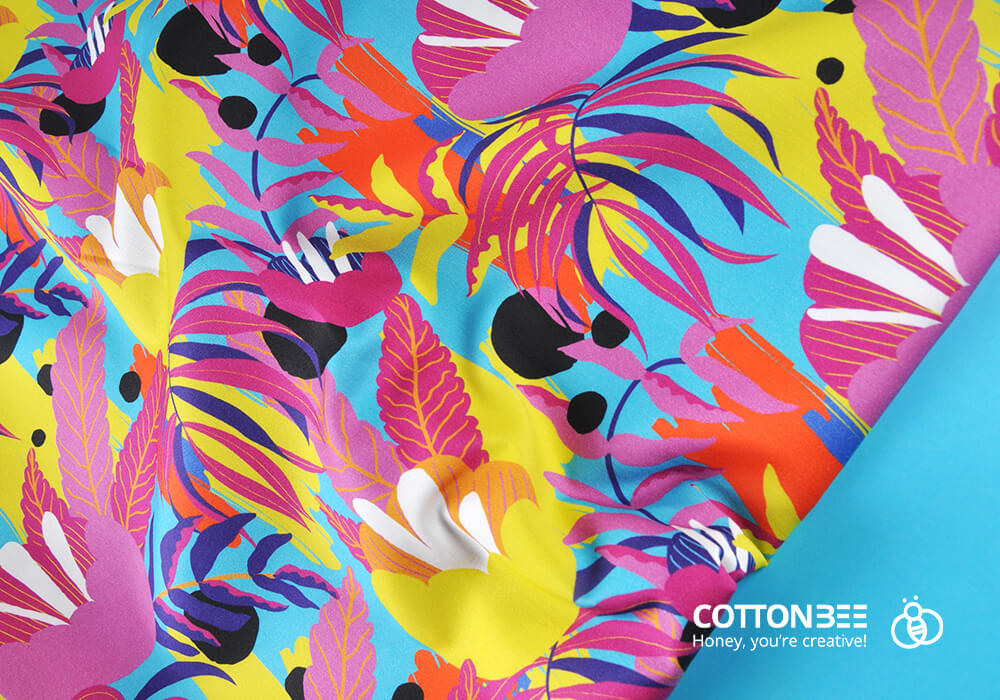 Decorative home textiles
Do you like to throw parties that your guests will remember for years to come? Do you need a creative solution to decorate your interior? The subtle shine of cotton satin will make your pretty napkins or throw pillows even prettier.
Cotton satin will allow you to create unique everyday clothing or those made for bigger events. This breathable textile can be used in a ton of different ways, from classy and elegant garments to a variety of home decor applications.