Cretonne is a light and soft cotton fabric that can be used in a wide variety of uses. This almost universal fabric can be turned into bed linen, light curtains or summer dress. See what projects are best suited for cretonne.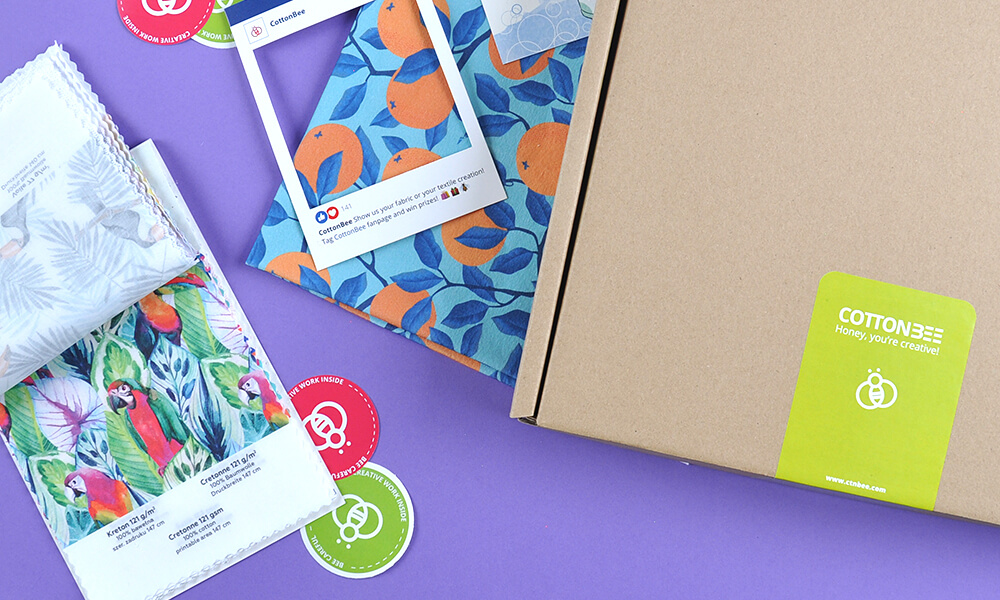 Cretonne qualities
Cretonne is a 100% cotton fabric that is 121gsm. It's a light woven fabric with a canvas weave that is easy to sew and does not require any special presser foot or needles. With the thread count of 302 x 272 and estimated shrinkage of -1,0% from the length and -2,5% from the width, this fabric is great for any type of sewing project.
Our cretonne is produced locally and is OEKO-TEX certified.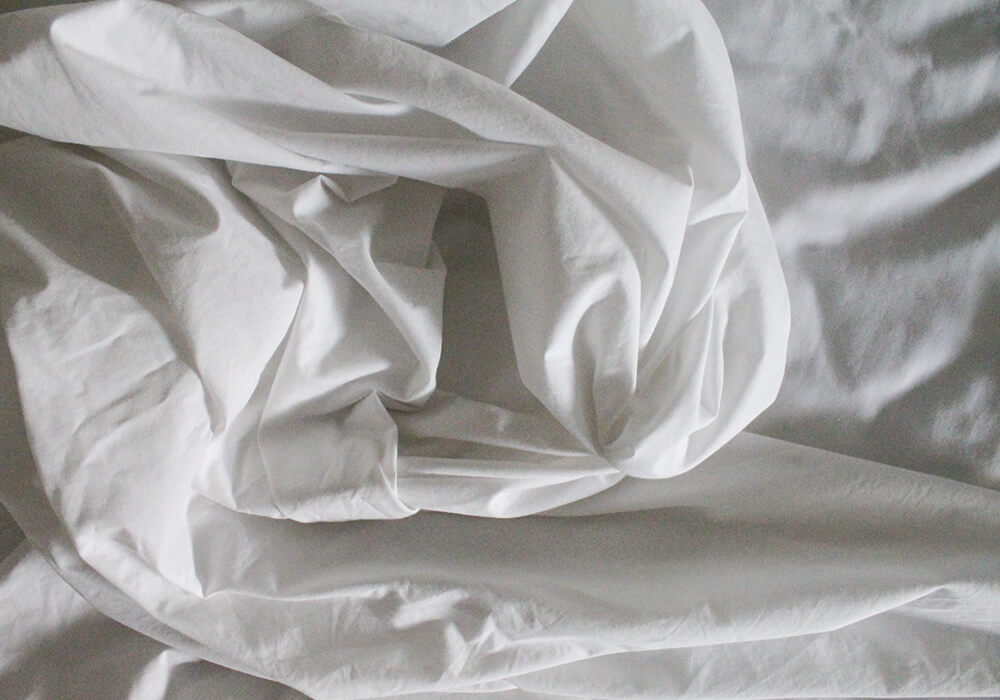 What do I need to sew cretonne?
Cotton cretonne is easy to use and sew fabric. Even the most basic sewing machines can handle cretonne without any issue. Canvas weave of the fabric makes for easier cutting of the straight lines and straight stitches. This light fabric can also be great for hand sewing – you can easily sew through a few layers of this fabric without putting too much pressure. To sew cretonne you will need a standard needle, polyester threads and simple straight stitch. The raw edge of the material can be overlocked to prevent fraying. If you do not have an overlocker at home you can use pinking shears to reduce fraying. If you are worried about edges fraying in washing you can use double-fold for hemming and wherever you have to join two layers of fabrics you can use a french seam.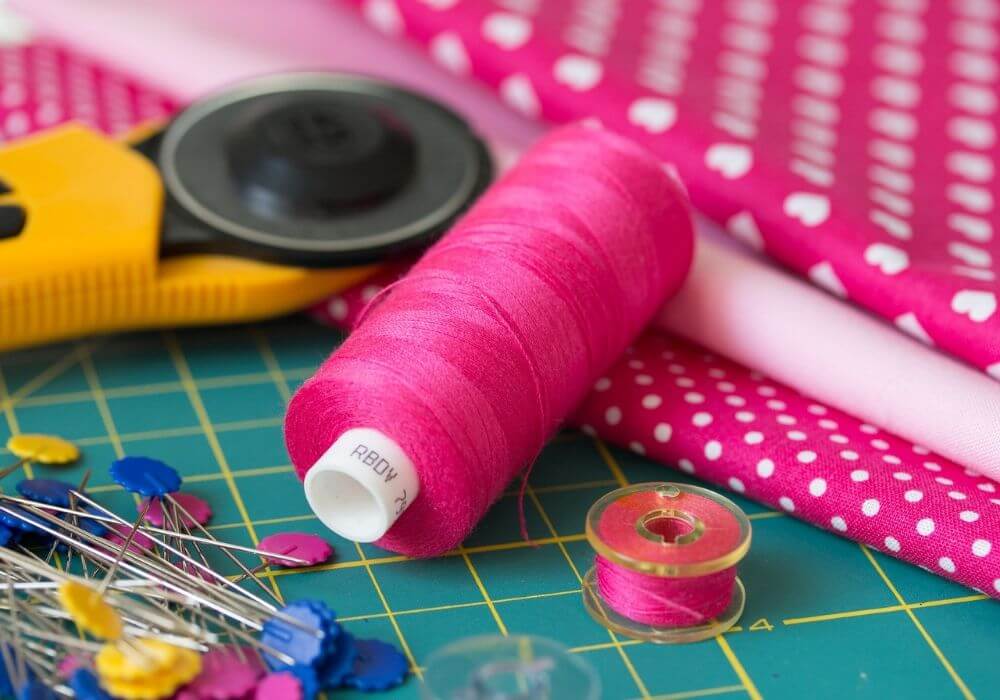 What can I sew from cretonne?
Our cotton cretonne is a natural and breathable fabric. It can be used as a base for spring a summer wardrobe – the fabric is lightweight, comfortable and drapes beautifully. This is truly a versatile fabric that can be used for a variety of applications.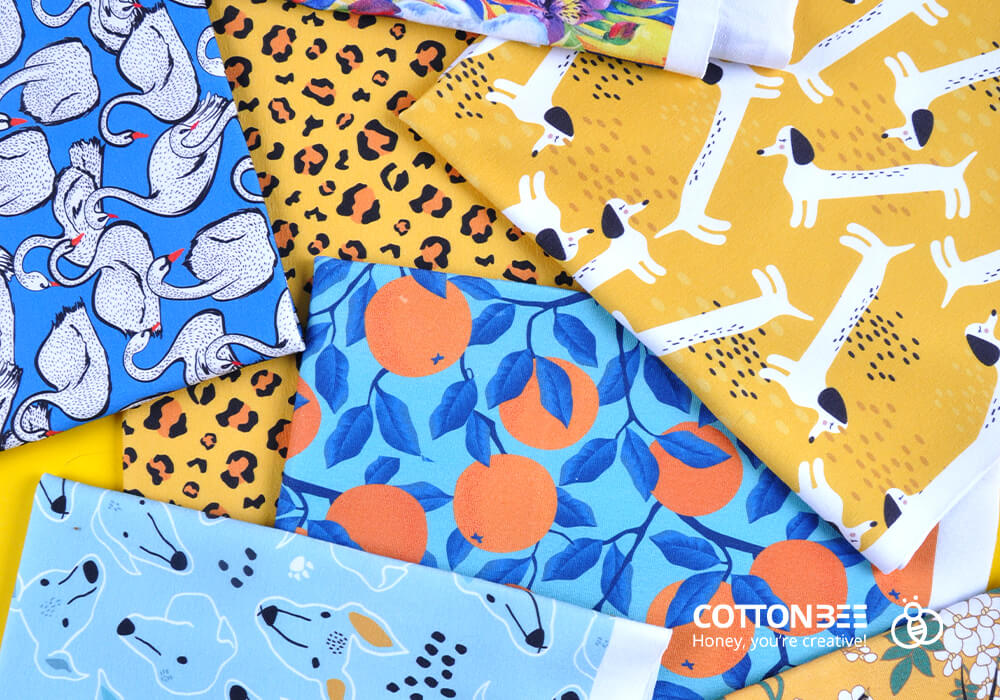 Shirts for warmer weather
Cretonne can be stunning for sewing loose, casual shirts. Button shirts from printed cotton fabric will be comfortable and, depending on the accessories, can be styled both casually and in a more elegant way.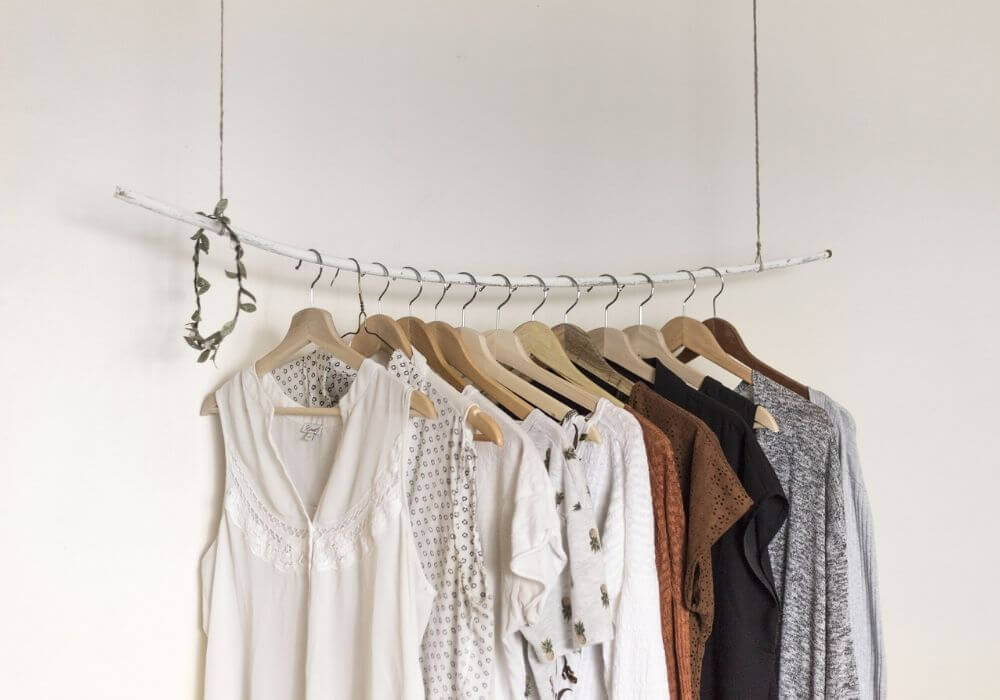 Summer dresses
Cretonne's grammature ensures that the fabrics drapes nicely. Any gathers, darts or pleats will not only look very neat on this fabric but will be also easy to sew. With this fabric, even complicated patterns with tons of darts and construction lines will be a fun time.
Gorgeous tablecloths
Visible canvas weave of the fabric adds character to stunning, colourful tablecloths. Tables covered with custom cloth, decorative napkins or placemats can be an easy way to spice up the table decor for any party, family dinner or other special occasions. Cotton fabric with custom print will flourish with minimal tableware and will be remembered by your guests for years to come. You can easily pick a pattern that will best suit any occasion and party. A personalised tablecloth can make a great gift for someone who loves throwing parties for any possible occasion.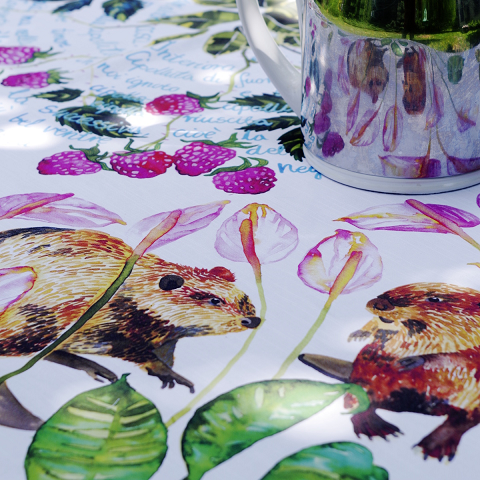 Cretonne will be a good choice for a variety of uses. You can make pillowcases, many pieces for your summer wardrobe, delicate cotton tote bags for buying any products in grocery store. There is a ton of applications for this cotton fabric and it all depends on your creativity and needs. Order you custom printed cretonne fabric and create whatever comes to mind!