A well-known proverb: "fine feathers make fine birds" regards the evaluation of your appearance. Aesthetics, neatness, whether your clothes fit – it all affects our looks and how we are perceived by others. Sewing tailor-made clothes appears to be one of the frequently chosen solutions on the way to a one of a kind wardrobe. Unique clothes, however, have their price. So what are the pros and cons of sewing clothes yourself?
Where to start when sewing clothes?
When completing your wardrobe, you can exercise your skills or use the help of a seamstress. Depending on how well you can use the sewing machine, you can opt to create not only ornaments and small accessories but also dresses, coats or even the whole winter collection for your wardrobe. One of the prime dilemmas among those interested in tailoring is how to start sewing clothes. This question is somewhat connected to the first advantage of sewing clothes yourself – the ability to chose the right fabric and, at the same time, the necessity of it.
See also: Basic sewing techniques – review
When buying clothes in chain stores, we do not influence the fabric used to create them. Synthetic fabrics, apart from irritating the skin, are also characterized by a lack of elasticity and poor moisture absorption. That is why it is worth starting your sewing arrangements by buying the right fabric. A decent season-appropriate fabric will have suitable thermal insulation properties in winter. It will also save us from excessive sweating in summer. Purchasing natural fibres, such as cotton, linen and silk, will allow the skin to breathe and make us feel comfortable all day long.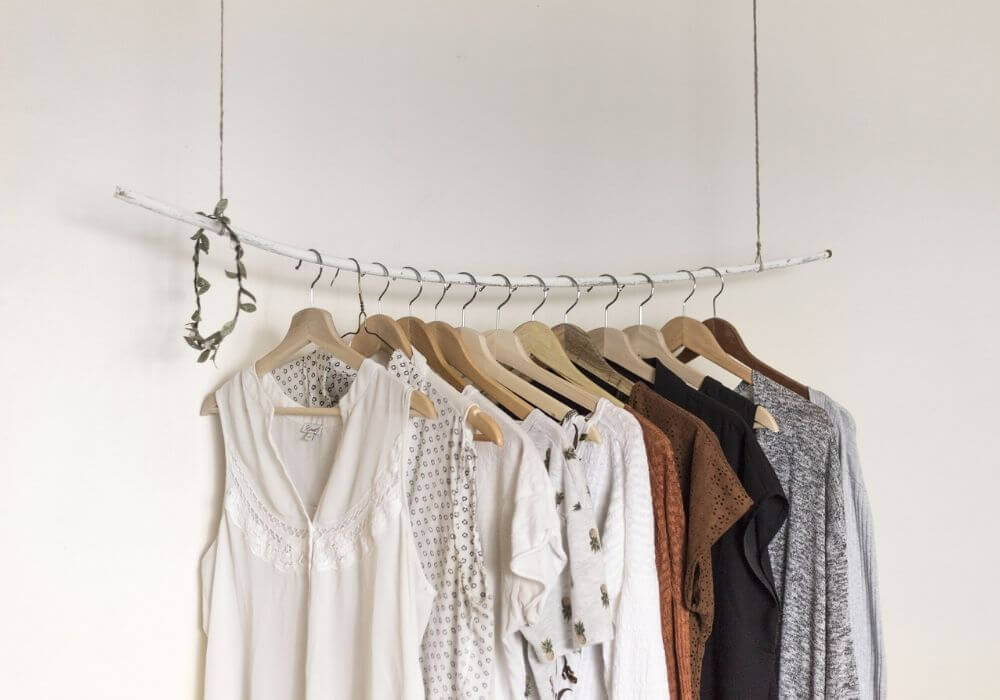 While choosing your sewing material remember, that you have an opportunity to order fabric that is just right for your needs. If you don't want to browse through thousands of patterns in textile shops, consider using online textile printing house. You can print any project you'd like – either from existing catalogues or your own design. In the next steps, you have to choose the base material for your printed fabric. Then choose how much of it do you need. It's a simple solution for those, who appreciate creativity and uniqueness.
See also: How do I print a pattern on a woven or knitted fabric?
Sewing clothes step by step
Unorthodox wardrobe can undoubtedly make us stand out from the crowd. If you want to be sure that nobody at a family wedding or New Year's Eve party will have an outfit that is identical to yours, it is worth betting on a friendly seamstress or your skills. After finally picking the fabric for our clothes, we can focus on their cut. The indisputable advantage of tailor-made clothes is the ability to adjust them to your figure perfectly. The right size of the outfit will let us cover imperfections. It'll also allow us not to worry about a neckline that is too deep or the lower part being slightly too wide.
Sewing tailor-made clothes turns out to also be very helpful for pregnant women.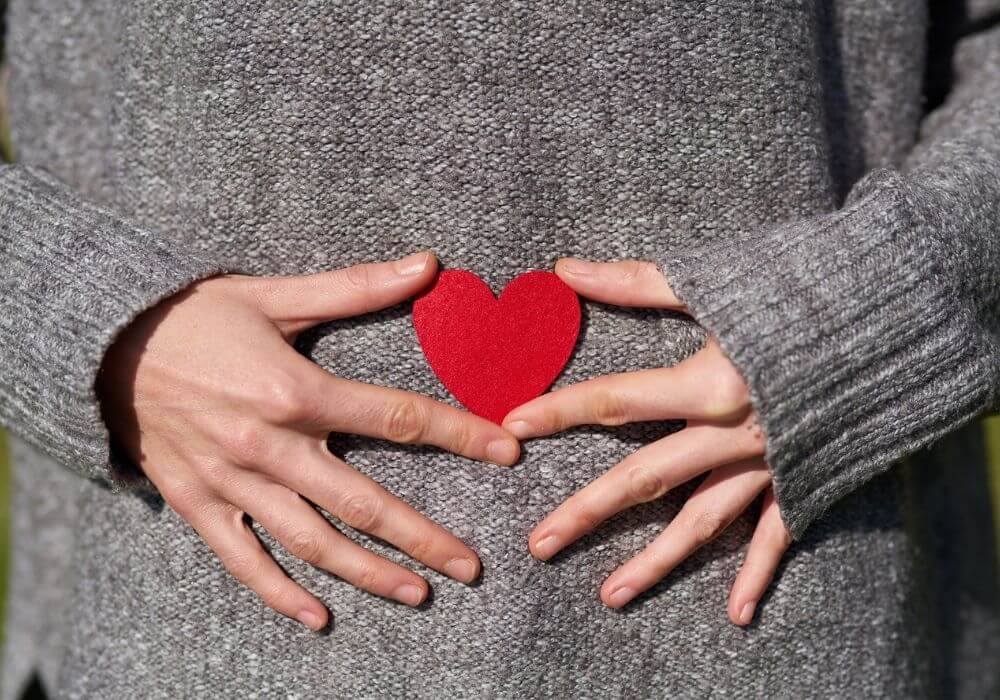 Acquiring clothes for future mothers, especially in smaller places, is a bit troublesome. Pregnancy fashion is not always up to par. Even picking the correct size can cause a headache. A comfortable pair of trousers with an elastic band, a loose tunic and oversize sweaters – sewing maternity clothes makes it possible to adjust clothes to one's personal needs. It can save your outfit when going out in sweatpants does not necessarily fit into the dress code of the event.
Quality of tailor-made garments
When mentioning the advantages of sewing clothes yourself, it is hard not to mention their quality. Hanging threads, buttons falling off, an unravelling sweater and a pilling coat are just some of the drawbacks of clothes purchased in shopping centre stores. In comparison to clothes sewn for popular concerns, sewing clothes for yourself requires much more time to finish your project. Thanks to this, the clothes sewn by us are characterised by, among others, the accuracy of stitches, perfectly sewn zipper and perfect length.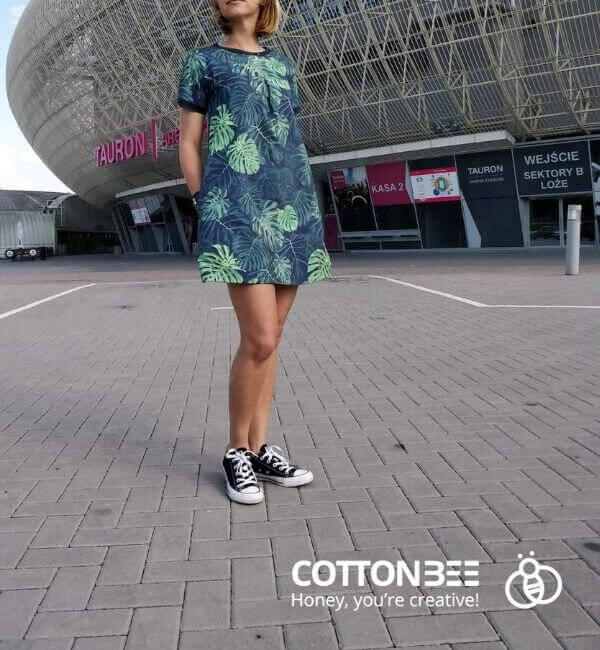 In the case of employing seamstress' help, we know that clothes are her way to showcase her abilities and ensure further partnership.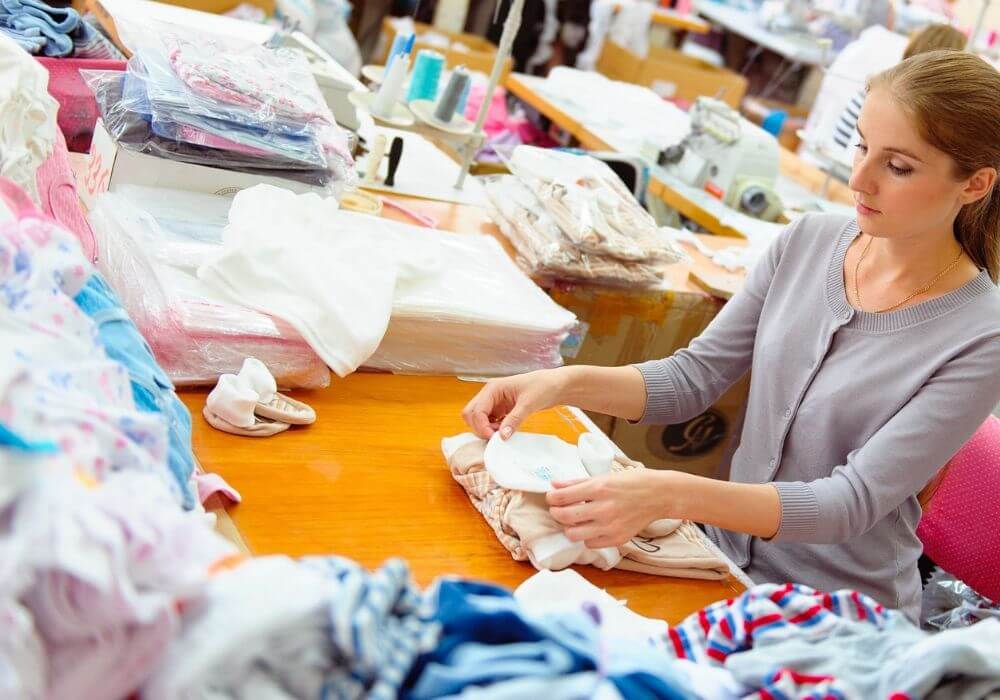 Precision and diligence are the fundamental features of a good seamstress. When looking for a dressmaker, it is worth consulting your neighbours or an online forum. It'll help you avoid a million fittings and additional improvements.
The toils of sewing clothes at home
Sewing clothes yourself also has its drawbacks. The first thing that comes to mind is the high cost of production. In case of any mistake, wrong cut or sleeves not long enough, it may turn out that all our work was for nothing. In that event, in addition to valuable time, we will also waste the handpicked fabric. Unfortunately, clothes sewn on your own can not be advertised. It means that, apart from the lack of clothing, we will also have to face a financial loss.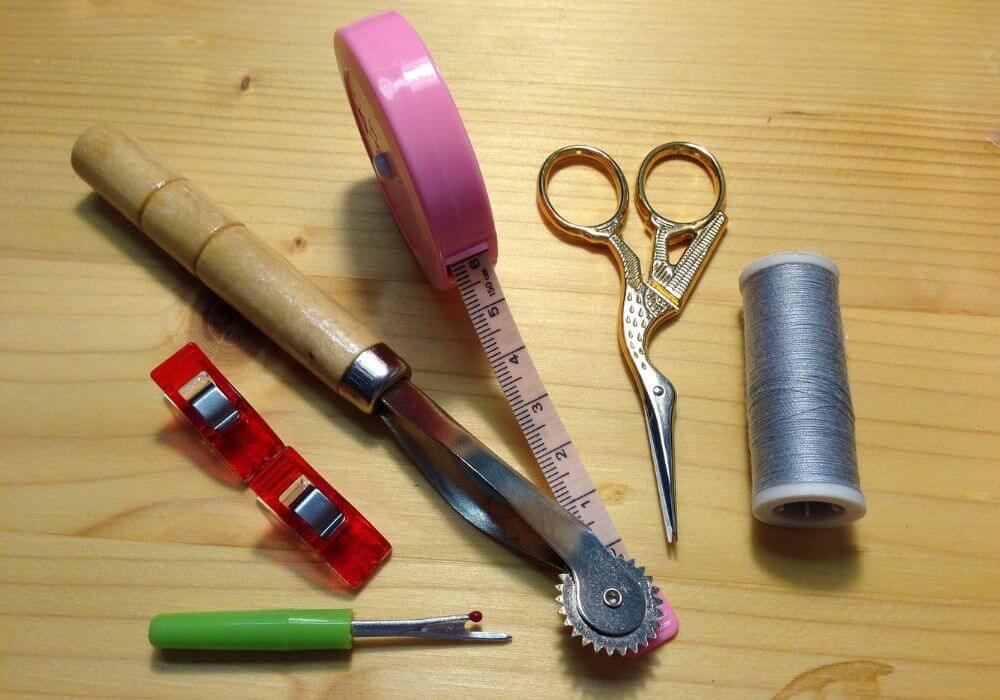 Much like when painting, the vision in our mind does not always translate into the final results. Whether it's because of a lack of appropriate skills or hastiness. Sometimes the initial design of the clothes does not necessarily equal the outcome. If we sew at short notice, it may turn out that the outfit we dreamed of does not fit as well as we had imagined. Such an incident, apart from a slight panic caused by the lack of an outfit for an important party, may also result in unnecessary stress and animosity towards further attempts at sewing.
To minimise the risk of mistakes remember to always carefully plan and measure everything before you begin to sew.
Summary
Sewing and remodelling clothes in the comfort of your home requires a multistage preparation. The way from buying the right fabric, picking the right cut and matching the clothes to your figure, to precise workmanship, is time-consuming and involves a lot of practice. In order not to fall on step one, it is worth using reliable sources. Make sure that all textiles you'll be sewing with are natural, safe and environmentally friendly. Be patient and don't let small setbacks to discourage you. Having unique, handmade clothes is not only something to be proud of but also great satisfaction. Once you start making your own, there's no turning back!
Looking for the right materials sew? See natural fabrics with OEKO-TEX certificate available on CottonBee.