All the pink amateurs fell in love with this print, but it didn't take long for the entire world to go crazy about flamingos. Thin legs, long, s-shaped neck and stunning, pink feathers – although the description does not do this amazing bird justice, certainly everyone could immediately tell what feathered creature we had in mind.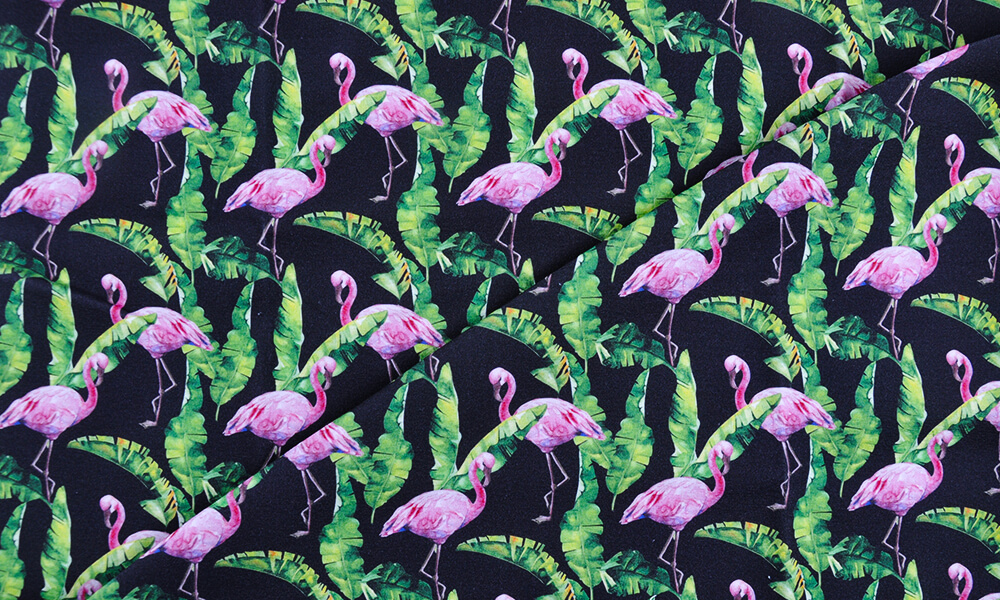 The popularity of t-shirts, bags or shoes with flamingo printed fabric grows with great speed, especially during warmer months. If you still don't own any flamingo printed pieces in your wardrobe it is time to change it! When you look for feminine, summery accessories, choose fabrics with bold and saturated colours. If you want to bring flamingo print into colder seasons choose a pattern that is more muted. Such print can easily be paired with any outfit, no matter the season.
Flamingo printed fabric – create a unique piece for your wardrobe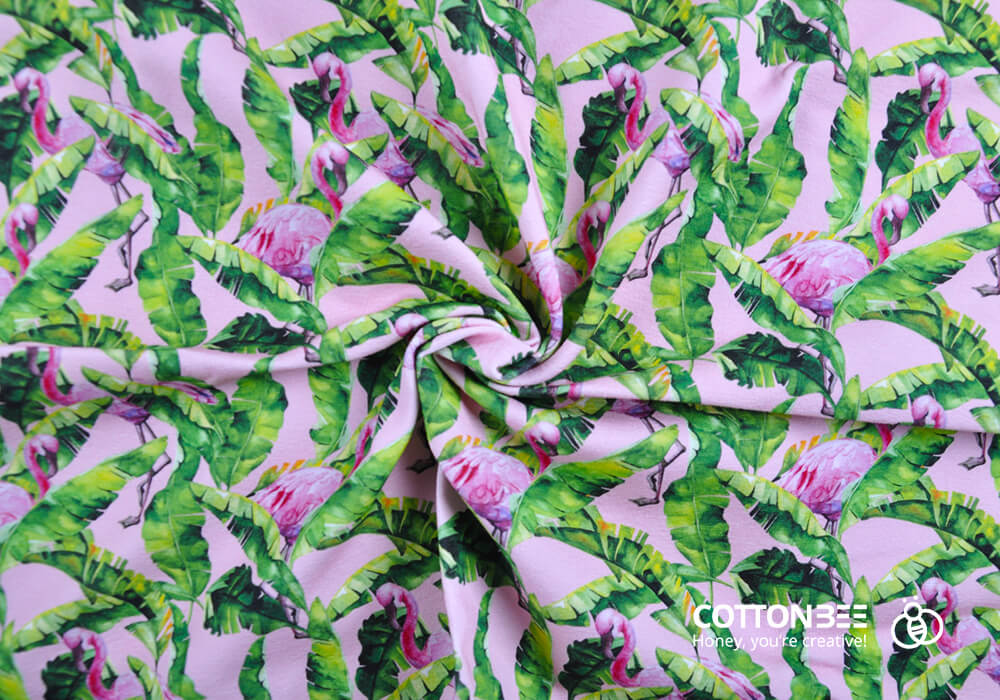 Flamingos took over women's clothing and accessories. This lean, pink bird with a long neck is a symbol of summer fun, and because of that, you can often see it on swimsuits, beach essentials or summer dresses. Creating a unique garment that will be in accordance with current trends will be possible with fabrics printed on demand. In our catalogue, you will be able to easily find a print that suits all your needs.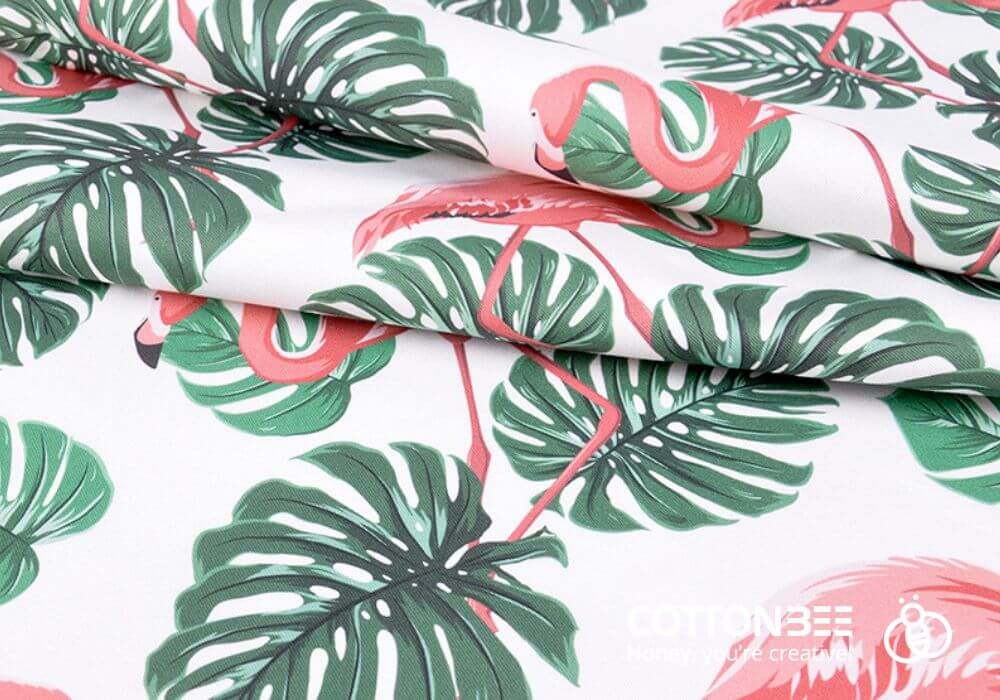 Once you choose the right print it is time to pick the type of fabric for your sewing. Single jersey can be great for any type of t-shirts, whereas cretonne will work for dresses or button-up shirts. The pink bird accompanied with tropical flora is an intriguing print not just for the ladies. Men can also include this print in the form of a fun tie or bold and unique shirt. Exotic animals with such good looks make for a very appealing print that works amazingly not just in fashion.
Home decor – muted tones or a mix of colours
Exotic motif in the bedroom or living room will bring back the memories of distant travels. Colourful curtains can liven up any interior. Flamingo printed fabric can be great for making a decorative pillow or a visually pleasing bed linen. Pastel shades can be used in a kid's bedroom. Girls will definitely appreciate a curtain or duvet cover adorned with a print of this cute bird. Prints here bold flamingos stand out on a dark green or black background will be a stunning addition to an overall muted space. A vast variety of print available will allow you to find exactly what you've been looking for.