Today you don't have to travel far to experience the tropical climate. Banana leaves are a fashionable pattern that will bring a large dose of juicy greenery and positive energy to every apartment. Bold exotic leaf motifs look great in almost every type of interior. Try fabric printing!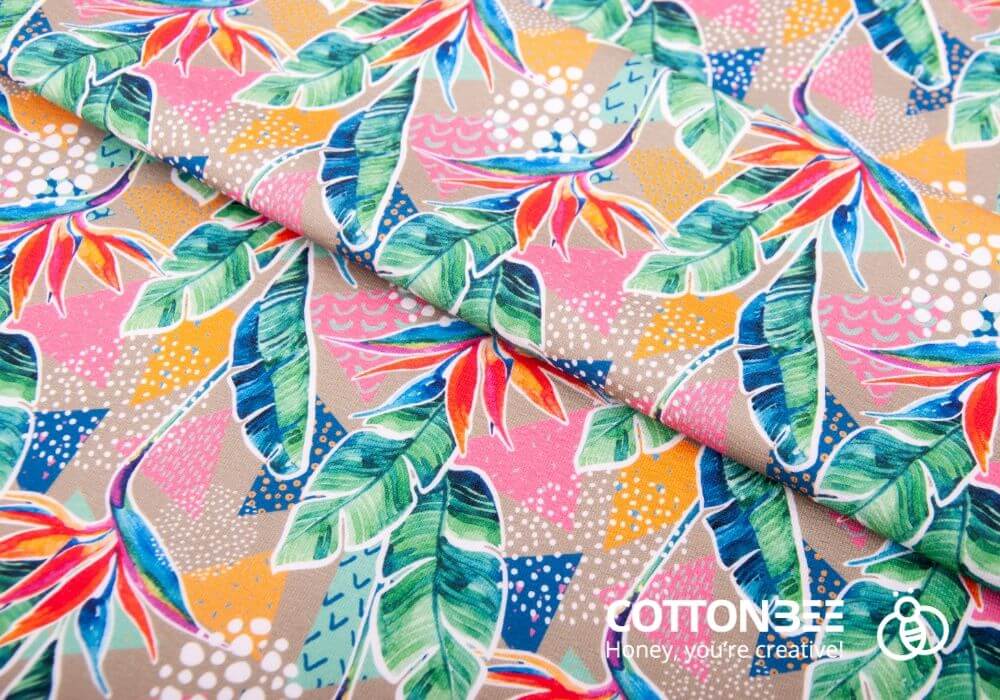 The banana leaves patterns series is a hot trend in the interior design industry. During the holiday season, everyone wants to refresh their wardrobe, forgetting a little about the fact that sometimes the interior also needs such a slight change. Pillowcases, bedspreads and even a shower curtain with the banana leaves pattern will give an original form to any arrangement.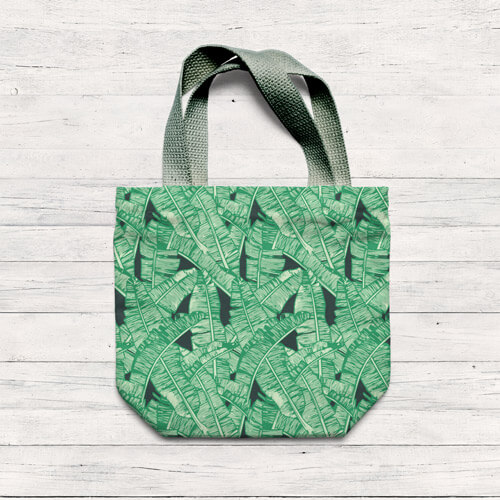 A hint of exoticism won't hurt anyone
The exotic leaves motifs are hot holiday trends that come back to us every year. Although fashion is everchanging, this is not the case for this pattern as it returns now and again in a new form. Other than interior design, exotic designs are ideal as a complement to a holiday outfit. A dress or skirt in banana leaves print will perfectly invigorate any set of clothes. If you're an enthusiast of simple and monochromatic styles, opt for accessories with banana leaf motifs.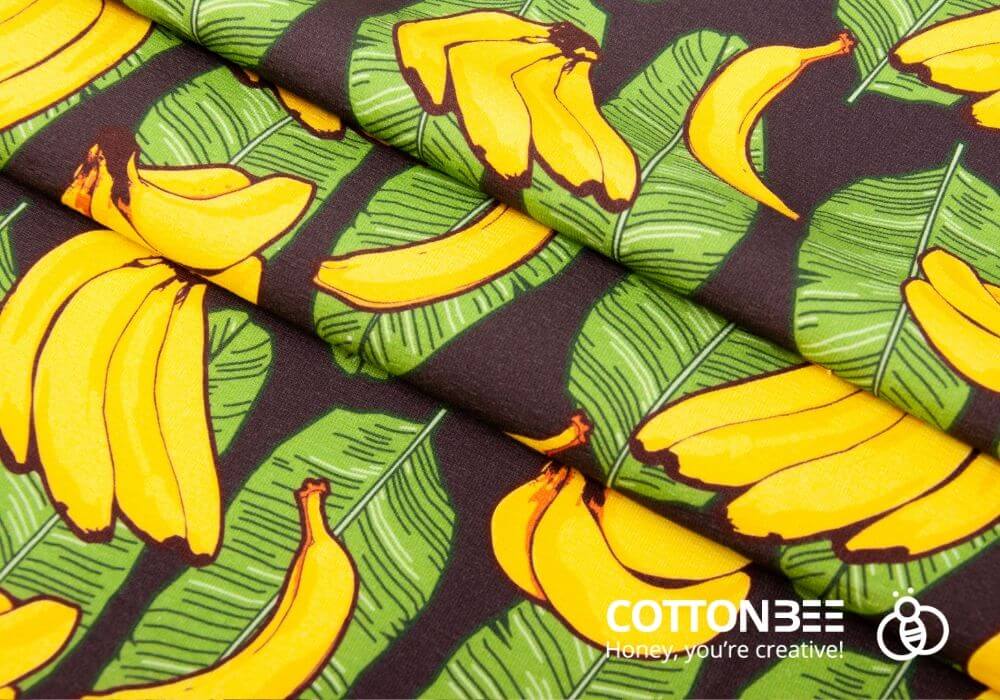 Exotic vibe straight from the jungle
The timeless pattern of the banana leaf has been known for decades. It was initially designed by Don Loper for the Beverly Hills Hotel in 1942. Tropical interior design trends are always fashionable and up to date.
The designer series of banana leaf patterns perfectly matches the modern furnishings of the living room and bedroom. High-quality textiles can be used for sewing bed linen, bedspreads and curtains. CottonBee Printing House has a wide range of exotic designs and allows you to customise the fabric according to your individual preferences.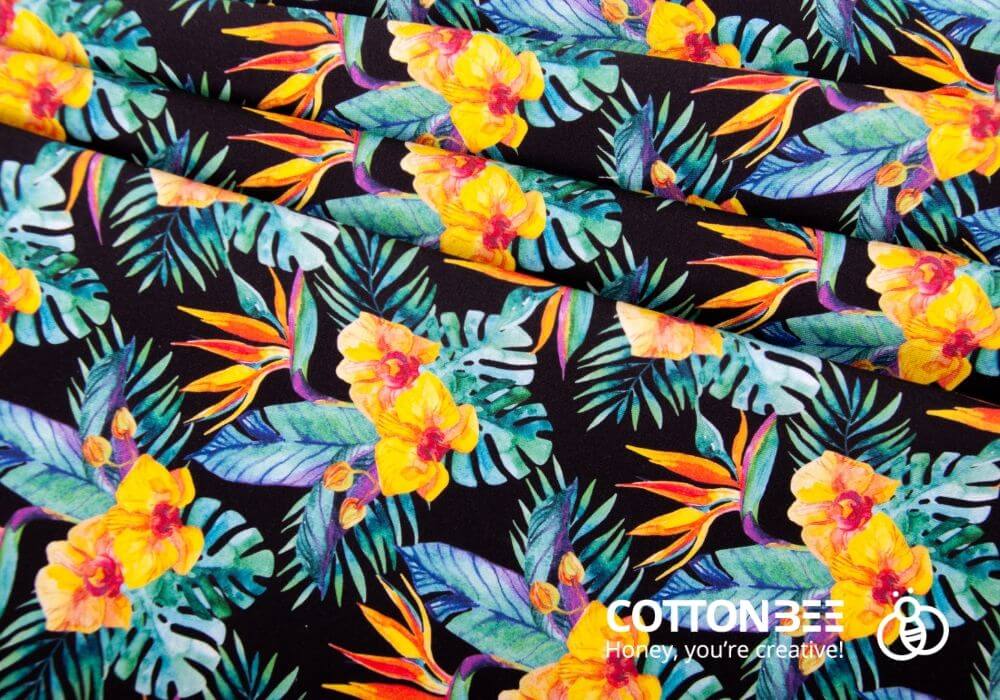 One pattern – multiple applications
Tropical patterns reign in the streets and catwalks of this season. The fabrics with the banana leaves pattern have different grammage, so you can use them to sew both a dress and the accessories for your interior. The banana leaf motif will also work well in a children's wardrobe, in the form of sleepers, t-shirts and even blankets.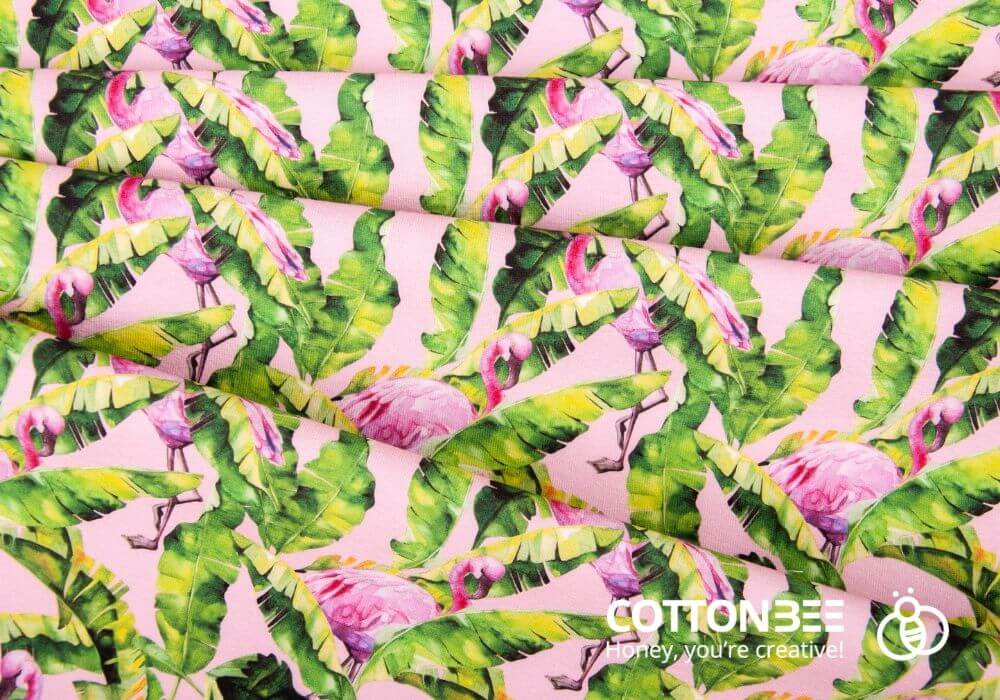 The flora of the jungle currently dominates when it comes to clothes and accessories. If you opt for original accessories, a drawstring backpack will be an interesting addition to the holiday outfit. Furthermore, the high-grammage fabric is ideal for sewing a practical "shopper" bag. Choose the banana leaves fabric, which you will use in various ways!