CottonBee is certified in compliance with GOTS 6.0 standard! We have met all the strict requirements of the Global Organic Textile Standard and we are sustainably printing all our organic fabrics. What does it take to get GOTS certified and who can become certified?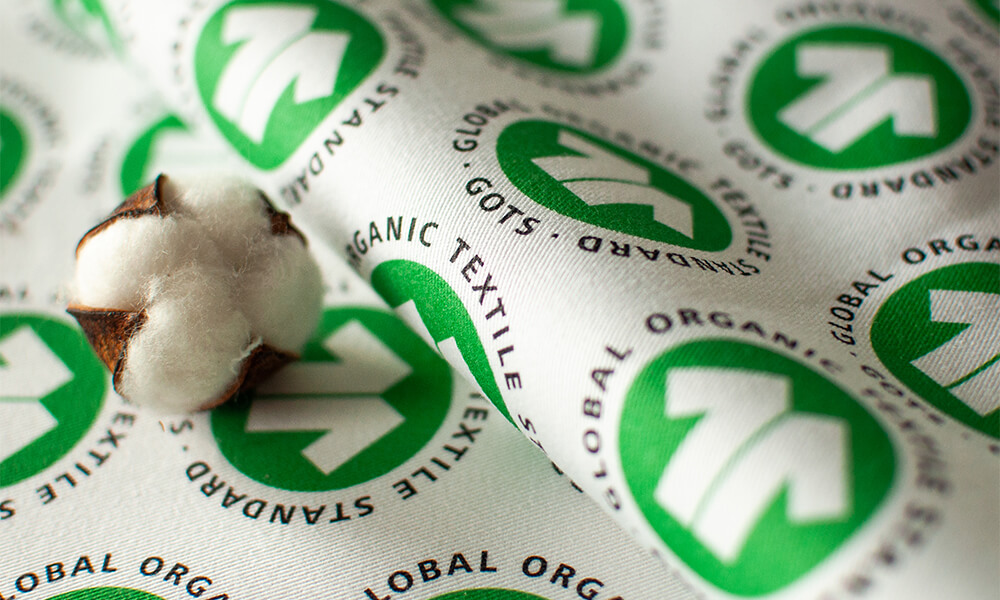 Is it hard to get GOTS certified?
Standard GOTS to gwarancja, że wszystkie organiczne wyroby zostały wyprodukowane z poszanowaniem środowiska naturalnego, a na każdym etapie firma dba o kwestie środowiskowe, jak i społeczne. Wymogi standardu są restrykcyjne
Organic fiber
To even think about getting GOTS certified the company has to offer organic textiles. GOTS, or Global Organic Textile Standard is a leading standard in the certification of organic fibers. The standard was established in 2006 and it's getting more recognition every year. The origin of the organic fibers has to be completely natural, the crops have to be eco-friendly and no chemical substances or GMOs can be used. Adding organic fabrics to our fabric offer was the first step of the certification process. 
Proper water management
Water management plays a key role in the process of getting GOTS certified. The companies are obliged to implement a closed water cycle and water filtration plant. It's especially important when it comes to the production of cotton textiles, as cotton is typically woven when wet. But how does it apply to CottonBee? Pigment ink fabric printing can minimize the consumption of water altogether – no water is needed during the printing or finishing processes of the printed textiles. 
Sustainable process
Pigment ink printing does not require the use of chemical substances during the post-treatment of printed fabrics. The pigments used in our print shop are GOTS compliant and OEKO-TEX certified. These inks are not harmful to the skin or the natural environment. At CottonBee we print our fabrics on-demand. We are not stocking up on printed textiles and by printing just the amounts ordered, we can minimise textile waste in our production process. 
Eco-friendly packaging
The GOTS certification process is a long and complicated journey where every step of our work and production is taken into consideration. and has to be compliant with the standard's requirements. Care for the natural environment has to be present in every step, from the manufacturing to the shipping of the final product. Our fabrics are packaged in cardboard boxes that can be recycled and our fabric rolls are wrapped in biodegradable and environmentally-friendly foil that can be easily utilized. 
Work standards
Work standards are extremely important when it comes to becoming GOTS certified. Social matters cannot be omitted when a company is applying for a GOTS certificate. Proper working conditions and salaries are one of the most important components during the certification process.