Summer is a time when our entire wardrobe changes. Long trousers are switched to shorts and all of the flowy dresses and comfy t-shirts are getting all of the attention. Summer clothes have to be breathable and comfortable because nobody wants to sweat profusely because the garments are just not right. What fabrics are the best for the summer heat?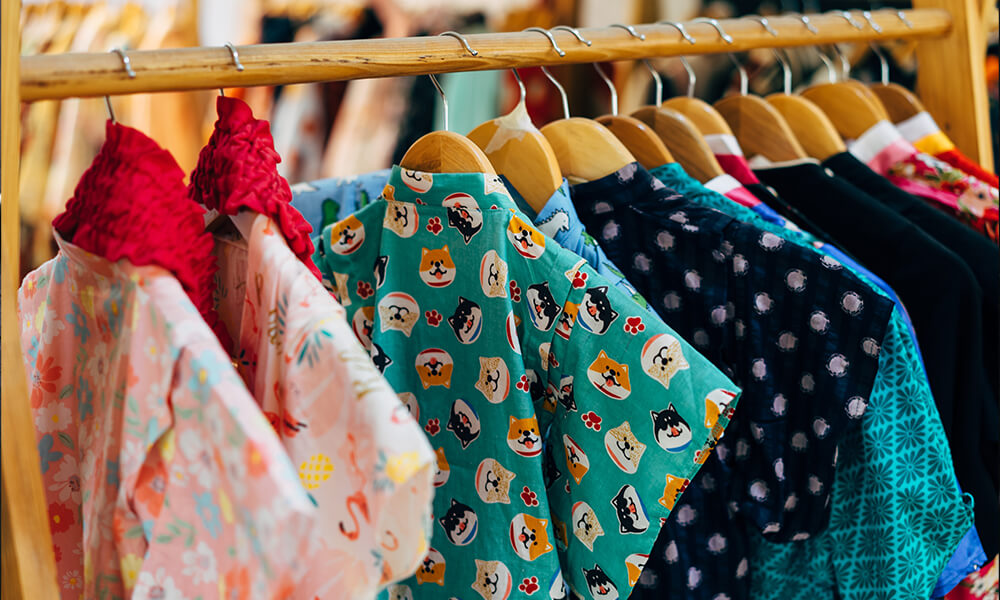 Summer clothing – popular styles 
During summer we mostly want our clothing to be comfy. On a hot day, we want garments that don't restrict any movements, are light, and preferably short. When the temperatures rise we switch to shorts, skirts (either mini, midi, or maxi) and for a chilly evening we can opt for culottes or palazzo pants – these longer cuts are wide-legged and flowy, so they allow for air circulation and movement. Of course, you cannot forget the dresses – wrap dresses, t-shirt dresses, baby doll dresses, you name it. When the weather gets windy any type of jumpsuit or romper can come in handy. 
Summer clothes – the best fabrics
Styles and cuts of clothing are not the only change we can observe once the seasons change. We take into consideration the fabrics from which the garments are made. There are some fabrics you should avoid during summer heat and there are those that will provide you the most comfort.  
Avoid synthetics
If you prefer your summer clothing to be airy and pleasant to your skin it's better to avoid any synthetic fibers. Polyester dresses and skirts can stick to your skin and obstruct air circulation which can lead to increased sweating. Activewear is an exception – despite being made from synthetic fibers they allow the airflow so your body can properly regulate its temperature. It's a perfect choice for a workout – such garments can absorb sweat and will dry very quickly, so you can always pick them for a run, hike, or bike ride. 
Viscose, bamboo, tencel
According to the fabrics classification, viscose, Tencel, and bamboo, although are all-natural fibers, are considered synthetic materials. The cellulose fibers undergo a variety of chemical processes to shape them into certain fabrics. The fashion industry has been offering more and more choices in viscose or Tencel – they are very comfy and flowy. Additionally, viscose is great at absorbing moisture. 
Go natural
Cotton and linen are a must in a summer wardrobe. These natural fibers have a plethora of possible applications. On hot days organic cotton can be your best bet. If you have sensitive skin choose organic cotton, as it is free of any chemical substances and won't irritate the skin. Cotton is a great choice for those with allergies – with OEKO-TEX and GOTS certifications these fabrics won't cause allergies. 
Woven vs jersey
There is no right or wrong answer when it comes to a choice between woven and jersey fabrics. It usually depends on personal preferences. Jersey fabrics can give you more flexibility, but they are often blends of natural fiber with elastic fibers (lycra, elastane), sometimes you can even find polyester in them, as synthetic fibers can give structure to knit fabrics and increase their durability. Of course, you can find 100% cotton knit fabrics but they will be slightly less stretchy. Cotton and linen woven fabrics are both pleasant to the touch and can look elegant, but you cannot avoid wrinkling during everyday wear. 
Summer clothes have to be suitable for the weather conditions, your environment, and occasion. On a hot day, you still have to look professional in your job and you can choose more casual and adventurous cuts for a summer vacation. Even though you have to look elegant during summer doesn't mean you have to give up comfort. Suits or gowns can be made using linen or cotton and will look just as stunning if you pick the right style.