Are you looking for new fabrics to print your designs on? On our website, you will now find 4 new cotton fabrics on which you can print whatever you want. These new fabrics can work as clothing bases, home textiles or accessories. See what fabrics have been added to our range of printable fabrics and choose the material that meets all your requirements.
The new cotton fabrics that you can find on our website now are:
Mercerized cotton is a fabric that undergoes a refinement process in which the material acquires additional properties. Mercerized cotton satin remains subtly shiny after many washes and is more resistant to creases in everyday use. Mercerized cotton with a satin weave is an elegant material for shirts, dresses or pants, but with its help, you can add a little luxury to the bedroom. Linen made of mercerized cotton will look beautiful on the bed, and 100% cotton material will ensure air circulation even on the hottest days of the year.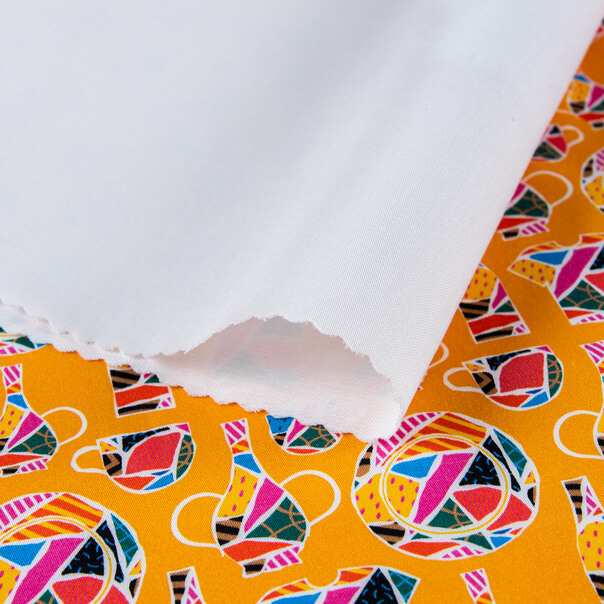 How many times did you see a cotton poplin dress or shirt while browsing the offer of clothing stores? Poplin is more and more often used in the light, summer cuts of shirts or airy dresses with frills. Organic cotton poplin can become the foundation of an eco-friendly wardrobe – it is the perfect material for those who do not want to sacrifice environmental care in favour of fashion. You can safely introduce organic cotton poplin as an element of interior design. This light fabric with a plain weave is perfect for bedding, decorative pillows, delicate curtains or decorative tablecloths.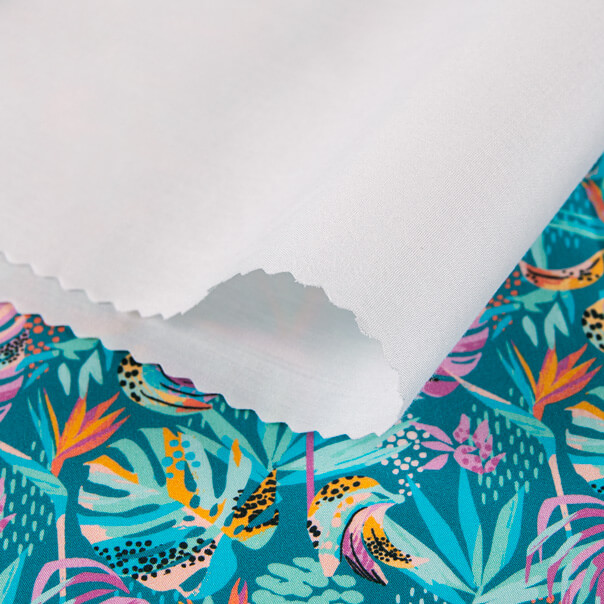 Organic cotton percale is a versatile plain weave cotton fabric. It is smooth, with a matte surface, extremely durable and breezy at the same time. Due to its smooth surface and air-permeability, calico cotton (or cotton percale)  is often used as bedding material. Percale is sometimes confused with cotton linen or Egyptian cotton, because all three materials use the same weave, and the fabrics themselves are durable yet airy. Percale can be successfully used for sewing classic cuts, such as shirts and simple dresses, or you can use this cotton fabric for the production of accessories. The smooth surface of the calico will look great on the table in the form of a tablecloth or decorative tablecloth.
Organic cotton canvas is a durable plain weave fabric that will be the perfect choice for accessories of all kinds. Cotton fabrics with a plain weave are airy and durable textiles that you can use to create cotton bags, decorative pillowcases, curtains or tablecloths. Organic cotton canvas can become a sofa cover, shopping bag, or lightweight backpack and if you want, you can print your image or artwork on it and stretch the fabric over a wooden frame to create artwork for a gallery wall.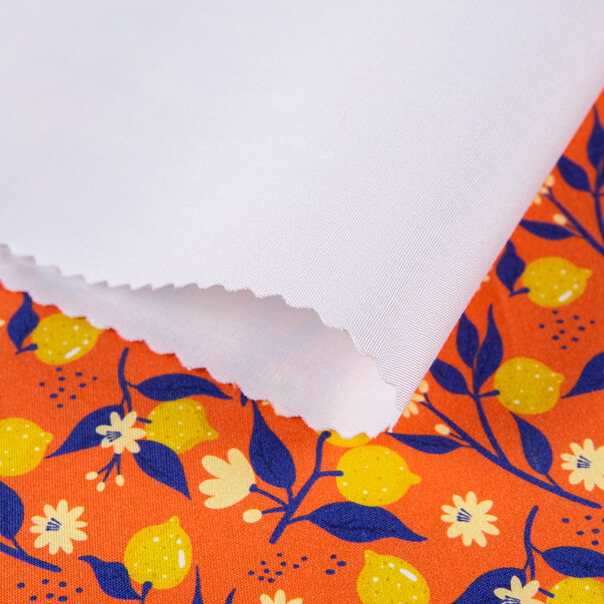 Our new cotton fabrics have passed a series of various tests, thanks to which the patterns printed on them will look impeccable, and you will receive a printed fabric with the OEKO-TEX Standard 100 Class I certificate and GOTS certified organic cotton fabrics.