Our eco-conscious print technology finally has a match! We have added organic fabrics to our offer, which can help make your wardrobe or your shop's offer even more eco-friendly!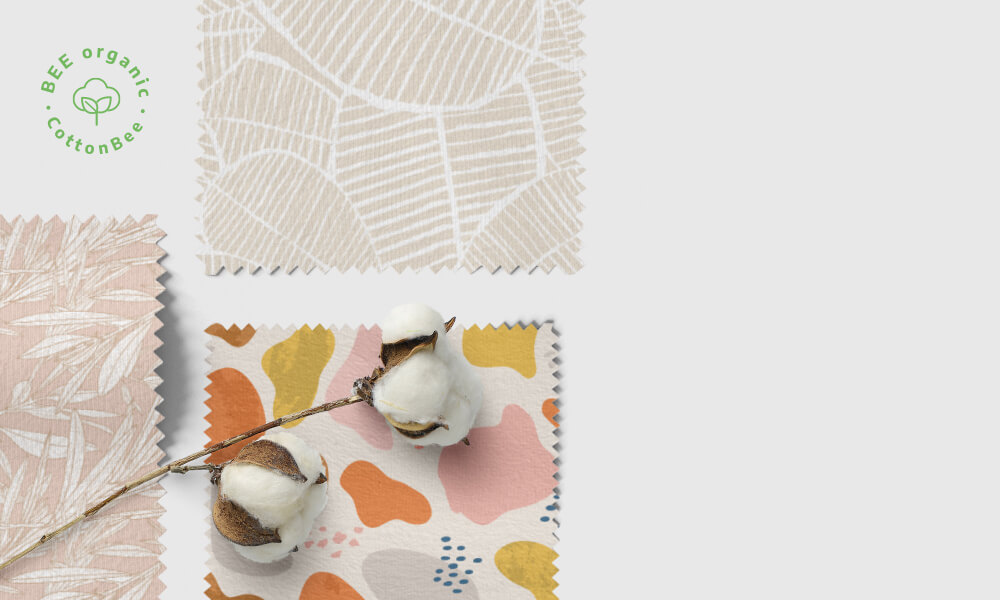 Why organic fabrics are a more eco alternative?
Organic cotton can have a huge impact on reducing water consumption in the textile industry. Fast fashion brands use up to 79 trillions of water each year. Organic cotton crops are in 80% watered using rainwater and no pesticides, insecticides or chemical substances are used in the fields. That way the local bodies of water are not being polluted and the soils maintain their fertility.
Eco-friendly print method
Digital pigment ink printing does not require the use of chemical substances and, what's even better, we don't use water during any phase of our process. Pigment ink printing on organic fabrics will allow you to create one of a kind garments, accessories or home decor without compromising your sustainability. The pigments we use are OEKO-TEX and GOTS compliant. In an on-demand printing model, we produce exactly the amounts of fabric ur customers order. This way we can greatly minimise the post-industrial textile waste in our production process.
Organic fabrics for your business
You care for the environment and you want to create a product that won't leave a giant carbon footprint? Begin sewing with organic cotton! Using organic fabrics and eco-conscious print technology you can easily create unique products for your customers without worrying that you will have a huge impact on our natural environment. The popularity of eco-fashion is always growing – with printing on-demand, you will be able to make products for customers that are looking for an environmentally-safe alternative.