March 8th is the perfect opportunity to present a handmade gift to a special woman – wife, mother or grandmother. Instead of buying cut flowers, it is better to opt for Women's Day DIY. Your loved one will certainly be pleased with a gift that has a lot of heart put into it. Do you like to experiment with sewing machines and original styles? Check out our ideas for a unique gift!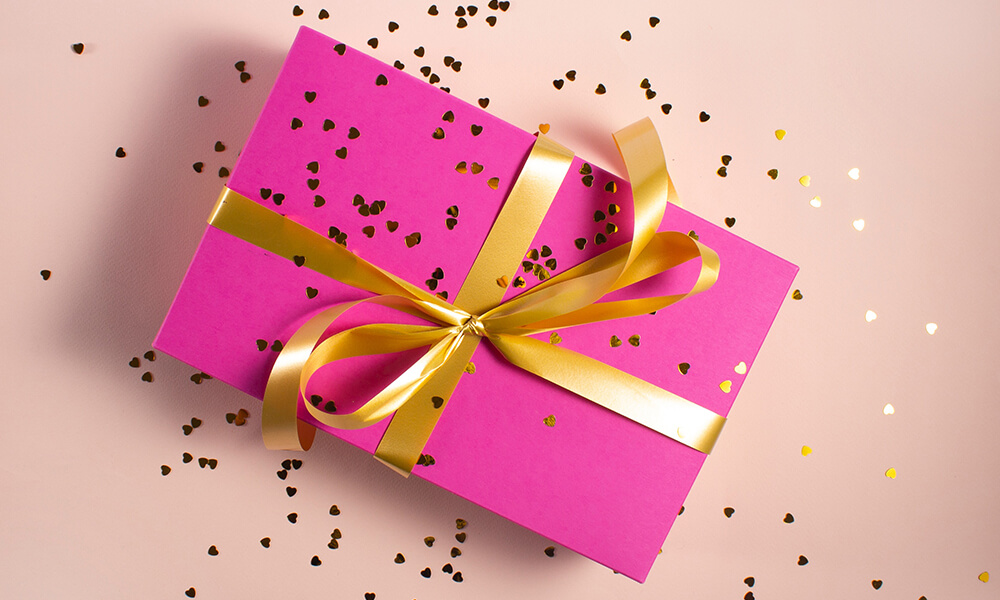 DIY gift for Women's Day – one of a kind dresses made with printed fabrics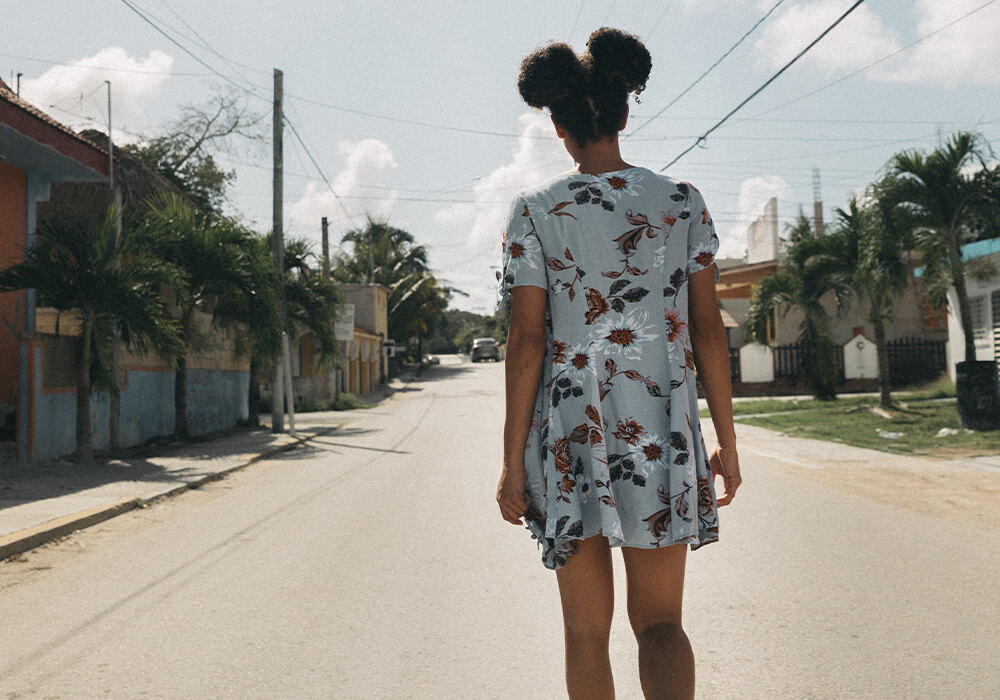 Prints on fabrics are a real hit among items for people who like to sew using the machine. If you are looking for an interesting DIY gift idea for Women's Day, it is worth picking this route and giving your loved one a handmade dress. Do you aim to boldly emphasise femininity? Do you want to make a dress in the style of the 60s? On the contrary, are you inspired by modernity and prefer geometric patterns or neon colours? In this respect, printed fabrics do not put any limits on you. You can choose a design that suits your taste as well as the personality of the recipient of the gift.
Women's Day DIY – dresses, blouses and skirts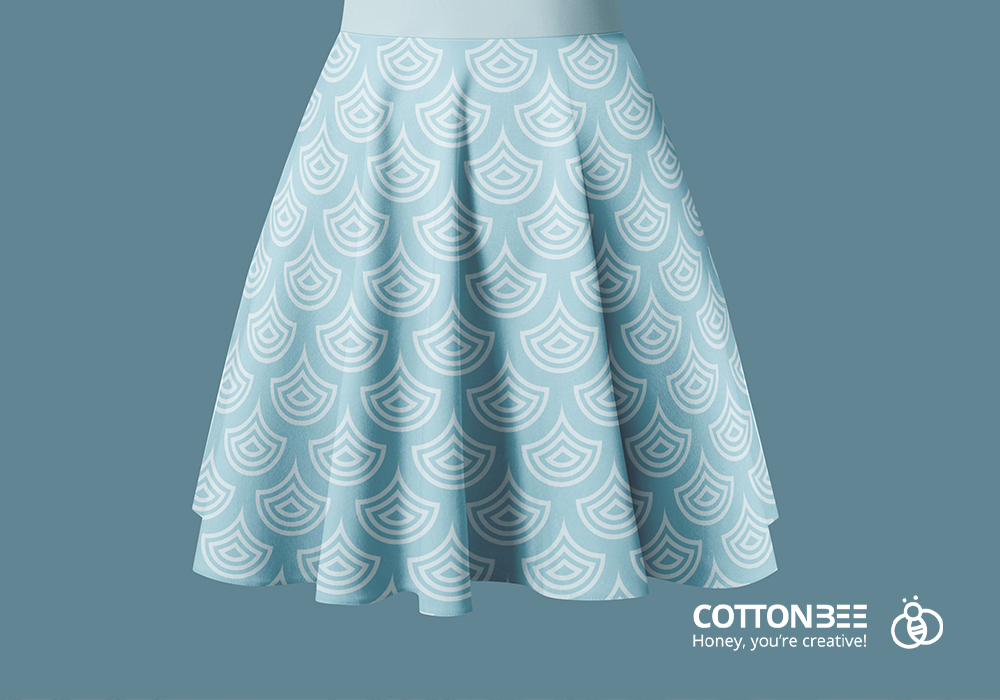 Do you want to gift a loved one with a unique, handmade garment? Boho sewing fabrics will be ideal for this purpose. They reign indivisibly in summer, not only in interior design but also in the wardrobe. This style, inspired by ethnic patterns and nature, can be used to design original feminine dresses, tunics, skirts and blouses. The boho fabric highlights femininity and also gives mystery. Such clothes will appeal to everyone, regardless of age.
Women's Day DIY – rose fabric accessories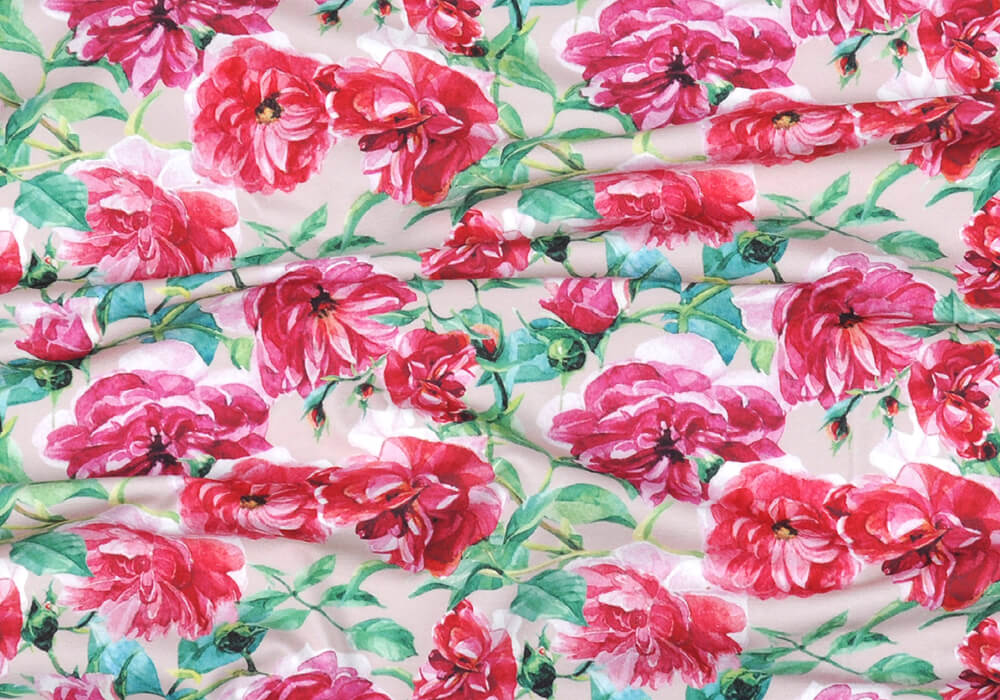 For Women's Day, you can gift your special someone with handmade accessories, such as a scarf or hairband, made from printed fabric. To remain in the spirit of this holiday, choose the rose fabric. The flower, associated with love and femininity, is appreciated by fashion designers around the world. A small addition in the form of a rose scarf or hair ornament will let you create an extraordinary outfit and add a romantic touch. If you are not interested in roses, you can use a different pattern: lilies, freesias, tulips, wildflowers, magnolias – pick the gift recipient's favourite kind!
Botanical fabrics – a gift designed for a homemaker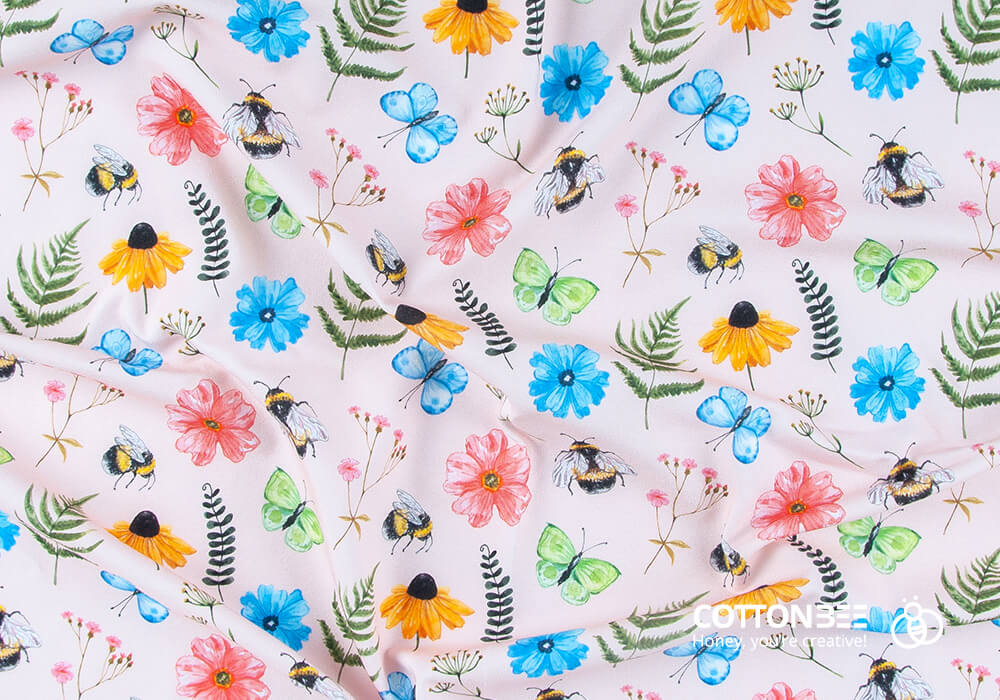 Besides floral patterns, botanical fabrics kept in the Art Nouveau style and modern colourful textiles that depict various fruits are highly fashionable. Prints are available in many different shades: light, dark, loud and more neutral. For those who like to stand out in the crowd, a blouse in a vivid colour will be perfect, whereas a garment sewn using a fabric with a classic pattern, such as a monochrome floral motif, is a better pick for a DIY gift for a modest woman. At the moment, prints that incorporate leaves of the tropical species of Monstera Deliciosa are increasingly common in homes.
DIY gift for Women's Day – small accessories handsewn from animal print fabrics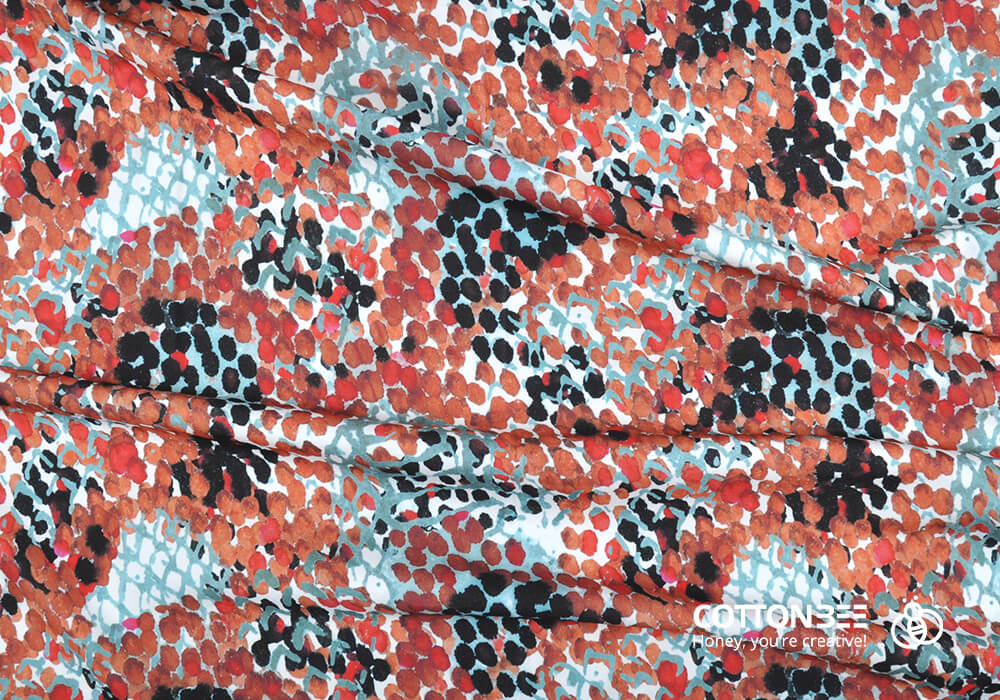 As a DIY gift for Women's Day, you can also sew small accessories such as backpacks, toilet bags, shoe bags or eco-friendly shopping bags. Use animal print fabrics – swallows, owls, jellyfish. It is up to you what style you want your handmade textiles to be. The swallow is a symbol of good hope and also signifies homecoming and loyalty. The owl is considered to be a remarkably clever and wary animal. The jellyfish, meanwhile, has fascinated humankind for centuries – they are associated with freedom, mystery and independence. Accessories with this pattern will be perfect for holidays and will also bring back a lot of memories from past vacations.
Antique-style fabrics – ideal for interior design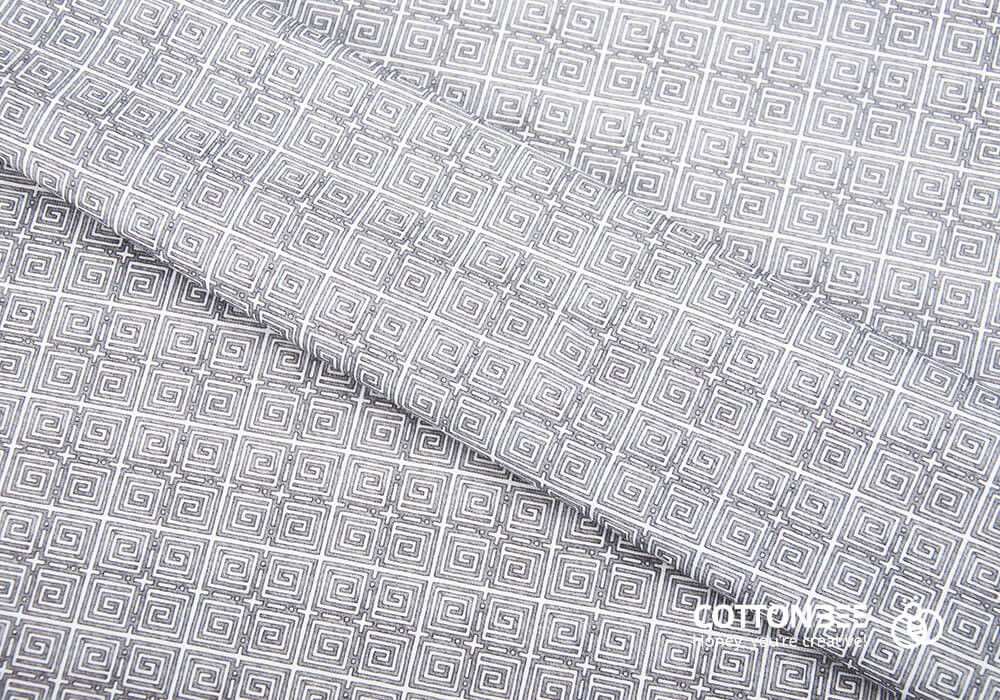 With a DIY gift for Women's Day, you can also contribute to revamping your loved one's interior. Instead of buying new furniture or home accessories, they can benefit from handsewn fabrics kept in a unique style. What to use when sewing cushions, a set of tablecloths, sofa spreads, curtains or upholstery fabric for furniture? We recommend a fabric with an antique pattern. This is a proposition for those who appreciate classics and minimalism. Antique accessories bring harmony and tranquillity to your home. It is also an excellent gift for lovers of ancient history and culture.
Home accessories made from 60s fabrics.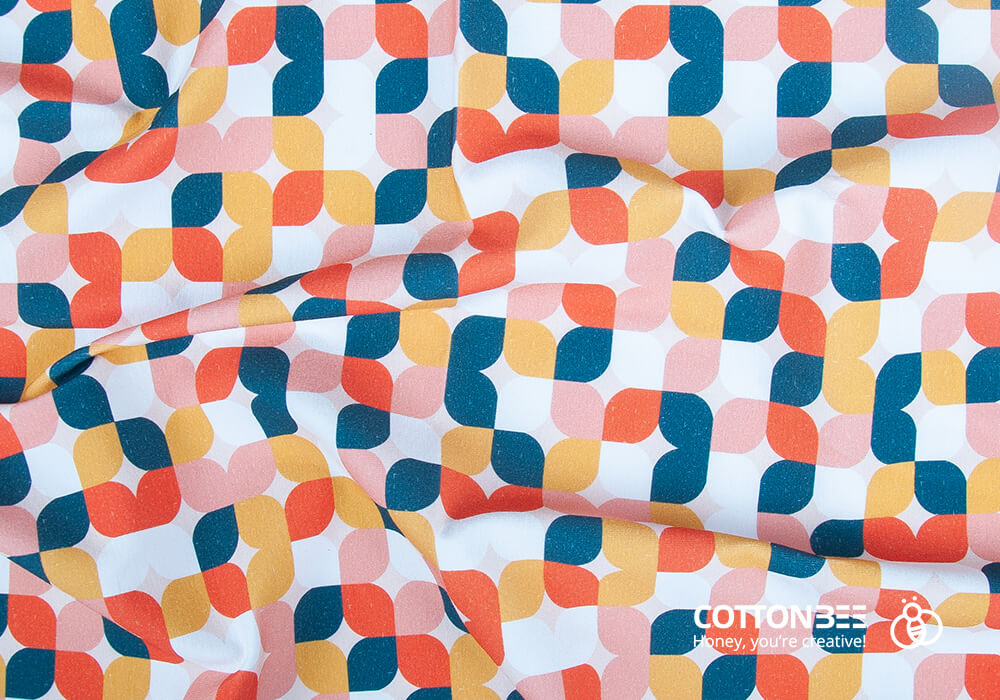 Another DIY gift idea for Women's Day is to sew home accessories in the style of the 60s. Fabrics with geometric patterns, flowers and musical motifs will create awesome accessories that will appeal to the enthusiasts of the past eras. Bed linen or pillowcases kept in this style will enrich the interior and make the recipient of the gift feel sentimental about the past – pop art, music festivals and ubiquitous subcultures.