The Oriental style has been known both in fashion and interior design for a long time. Skillfully used, it delights with its unique vibe. Oriental sewing fabric is often found in collections of the best fashion designers, and interiors kept in the oriental style treat it as an essential element. Indian or Moroccan ornaments, as well as animal and plant motifs in intense colours, are the basis for creating beautiful and, most importantly, original stylings.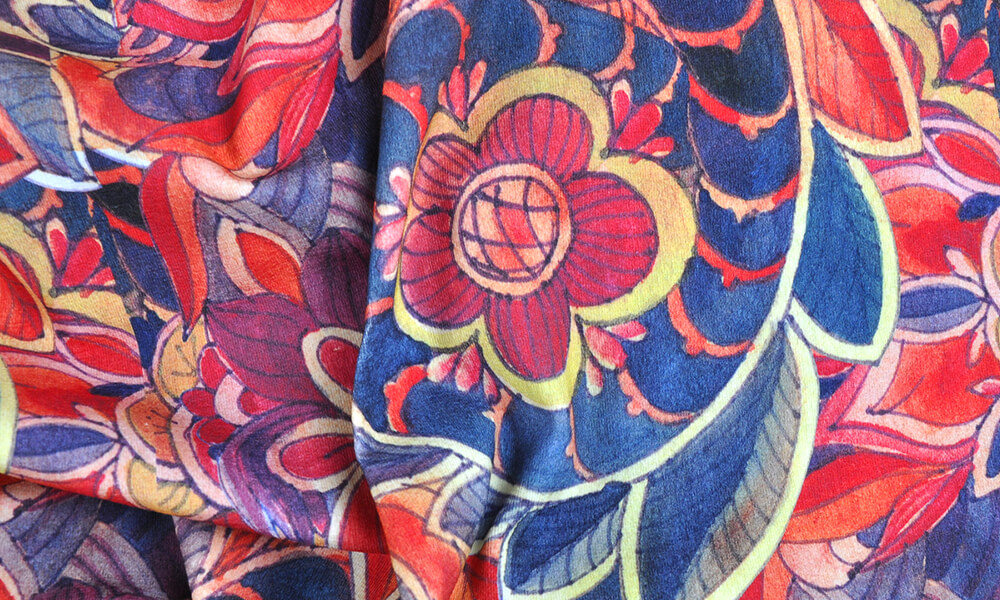 Oriental sewing fabric in women's fashion
Orient is a concept commonly understood as exotica, something distant and different from our culture. For us, Oriental countries include India, Japan, China, Vietnam, Thailand, North Africa and the Middle East. Hence, the Oriental style draws from numerous cultures and traditions that differ from European culture. Oriental sewing fabric is colourful, but the colours are not always vivid and contrasting. Often the shades on the patterns are subdued, passing smoothly one into another. Oriental designs take various forms and shapes. They can be Indian mandalas, flowers or Turkish paisley, geometric or irregular designs without a specific pattern. Oriental style clothes are light and sheer, characterised by a loose cut. They are sewn using comfortable, airy fabrics.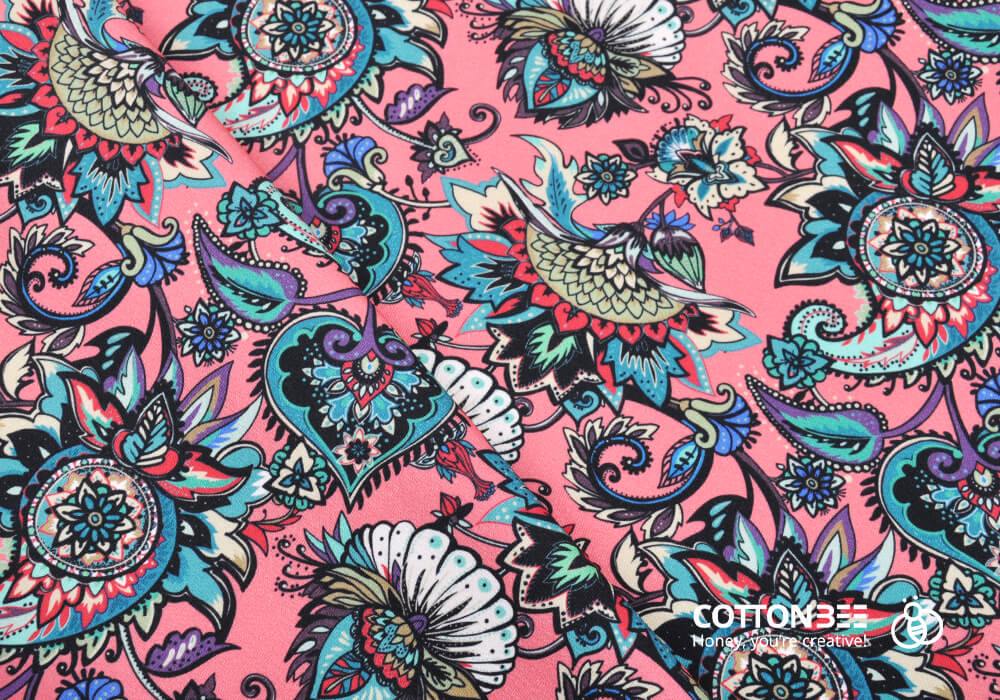 Oriental fabric is perfect for sewing dresses of various lengths, as well as long blouses and tunics, which cover up the body's shortcomings, provide comfort and freedom of movement excellently when combined with pants. Dressing in the Oriental style, you can not forget about various accessories such as bracelets, long necklaces, neckerchiefs, shawls or rings. Oriental clothes are perfect for ordinary days, work and holidays and are very comfortable. For summer, loose pants made of patterned fabric worn to a white, airy, linen shirt will be excellent. As an additional decoration and protection against wind and sun, a colourful scarf can be worn over the head or to cover the neck.
Oriental fabric in interior design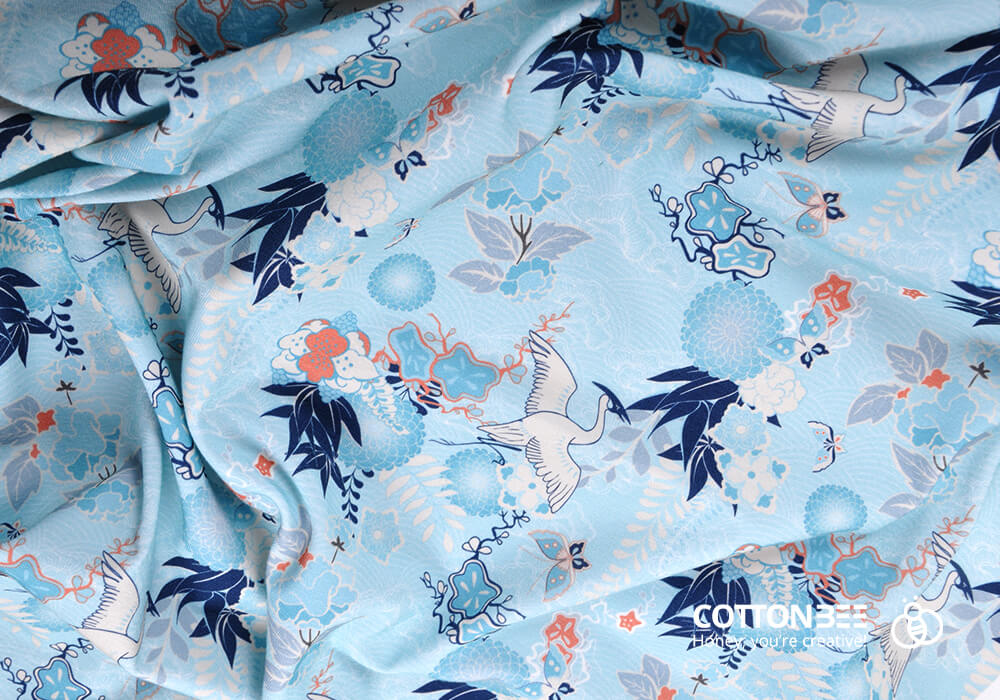 The Oriental style in the interiors is characterised by diversity and splendour, as well as details referring to traditional crafts. The room has to include some red, which symbolises happiness and wealth. Other colours found in Oriental interiors are green, yellow, orange, pink and purple mixed with black and white. The furniture is made of exotic types of wood. Accessories such as Chinese porcelain, Moroccan hanging lamps, incense and Buddha figures are also indispensable. Fabrics play a vital role in the arrangement of an Oriental interior. The Oriental fabric on pillows, bedspreads and curtains emphasises the exotic vibe of the room. Such fabrics can have different patterns as they are often glossy, decorated with gold or silver thread. Exotic ornaments are also present on wallpapers and carpets.