Digital textile print shop allow you to create unique textiles from your own graphic designs. From the perspective of your fashion brand, it is a great advantage as having a unique product made out of a one of a kind fabric in your offer can attract customers searching for unusual fashion. The customer is more and more willing to look for solutions that are not as widely available as clothes of fast fashion brands. Of course, printing on fabrics, besides its advantages, also has some drawbacks, which you need to pay attention to if you are planning business based on printing your own sewing fabrics.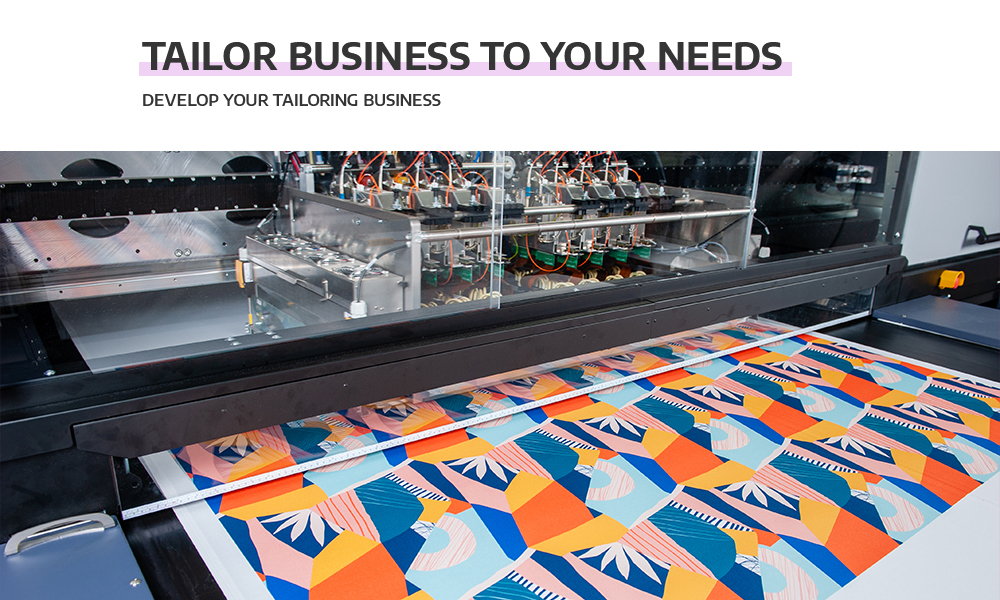 Pigment ink fabric printing on demand will certainly prove to be a very beneficial solution for small and medium enterprises and designers. Digital printing houses that use pigment inks allow you to print small quantities of fabric and the order processing time is remarkably fast, so there is no need to order entire bolts of fabric. As the orders for the product flood in, a brand can order a reprint of its patterns in the woven and knitted fabric printing house. It is particularly attractive in a business model, where limited series with specific patterns are planned. Nothing stands in the way of printing small quantities, even a running metre, of ten different patterns.
No need for storage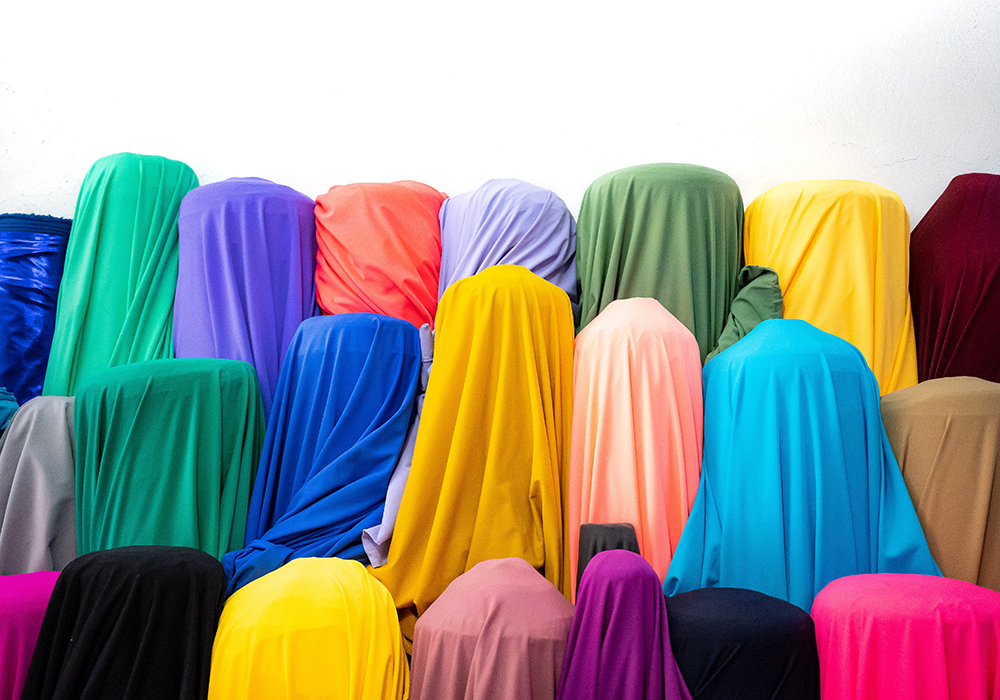 The ability to place small orders in pigment ink fabric printing shops eliminates one of the major concerns of small business owners, namely the storage of their materials and products. Having a wide range of diverse designs is usually difficult to achieve without having to store large amounts of printed fabrics or finished products. Thanks to the digital fabric printing house, you can order fabrics when you need them, i.e. when the customer places a specific order. This allows you to create a wide range of dozens of different designs without having to print all the fabrics in advance. By ordering your pattern in a digital woven and knitted fabric printing house that uses pigmented inks, you can have it at home or in your workshop within 6 working days.
Inexpensive prototypes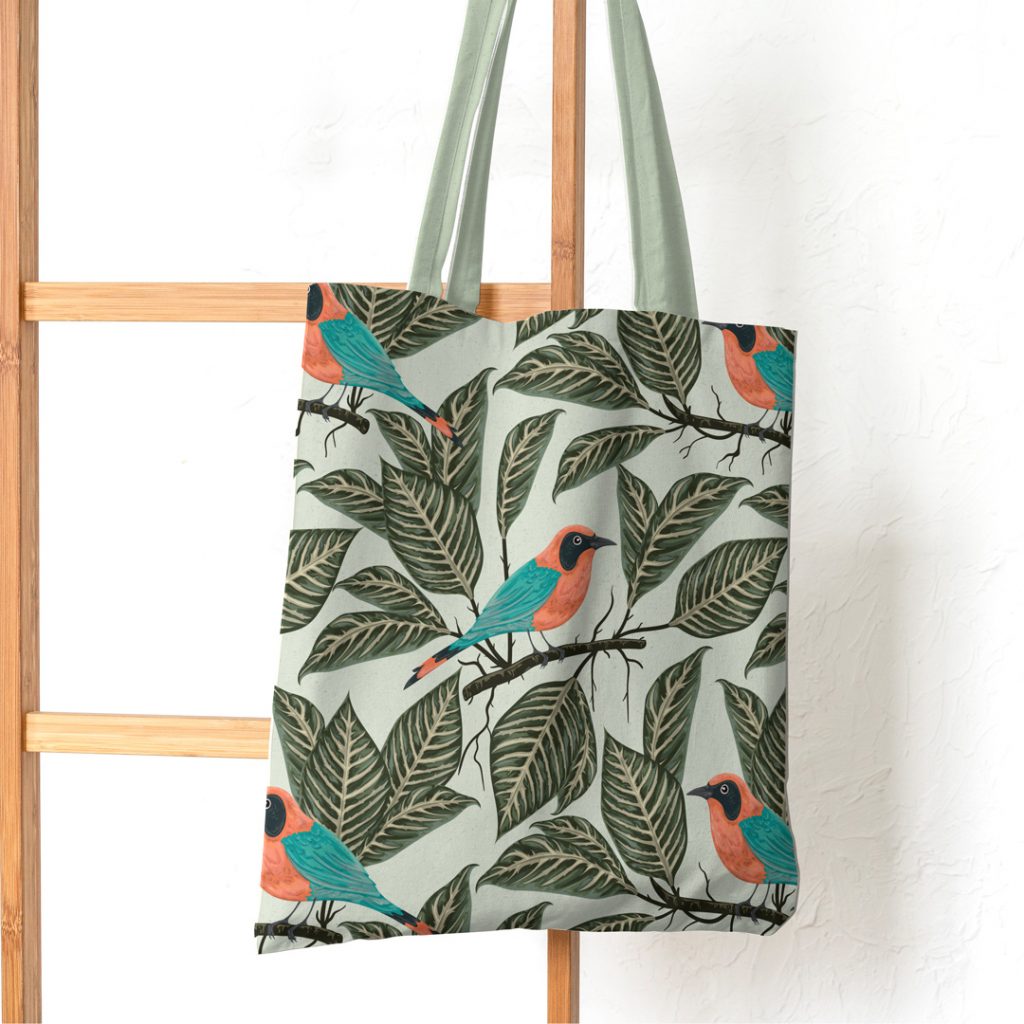 Online textile printing houses using pigment inks that fulfil small orders will also let you quickly and cost-effectively create prototypes of new products that you want to launch. You do not have to print an entire bolt of fabric or even a few or a dozen or so running metres if you actually need half a metre of fabric to see how the design will look after cutting out the pattern and sewing the product. Often during the process of introducing new patterns to the offer, it turns out that, in reality, not everything looks as good as on paper or as we have imagined.
Changes in the fabric printing house offer
Small batches of fabrics printed on demand may have their downsides. Suddenly, it may turn out that the particular type of fabric that you print your patterns on is not in stock anymore. The offers of a printing house may change, and certain fabrics may be excluded from sale if the manufacturer stops making them. Usually, however, shortages of fabrics are temporary and are replenished as quickly as possible.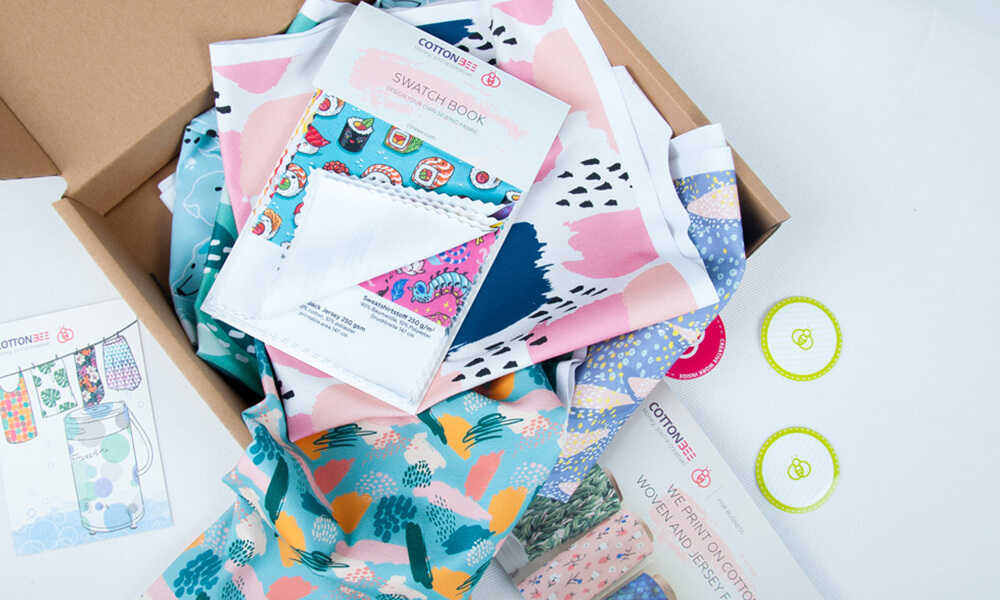 Sometimes, when ordering the same pattern in two different batches, slight variations of colour may occur. This may seem like a flaw, though it can easily be turned into an asset. The uniqueness of a product can serve a huge incentive to buy it, so when you produce goods with the same design but from different print batches you can safely declare that each product is one of a kind, precisely because of these minor variations.