Italian cuisine has a worldwide appeal. Thanks to the original yet so simple recipes millions of people have fallen in love with pasta, but pizza still takes the cake. True pizza lovers will enjoy it in any shape or form, even as a print on fabric. It's most definitely not a dull or boring motif. Check our tasty collection of pizza print sewing fabrics!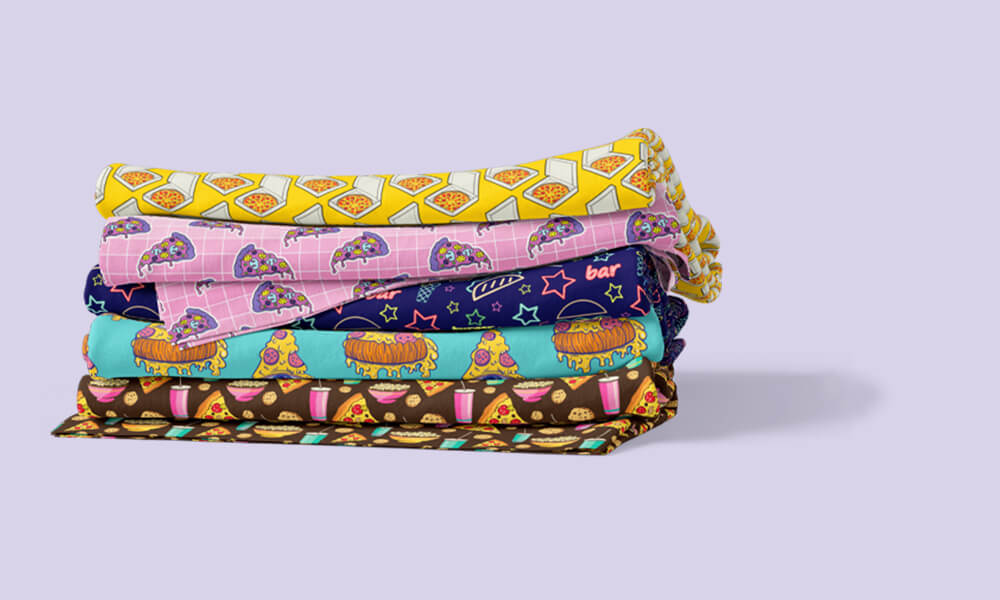 Where to use pizza print sewing fabric?
Just like in restaurants, where customers can enjoy a vast variety of the most famous Italian dish, in our collection you can find pizza print in many shapes and colors. Fabric with pizza print can be used in tons of places and it can give all of them a truly unique vibe. Vibrant in color prints can add some fun in kid's rooms or whet the customers' appetite in a restaurant. Monochrome or black and white prints can become elegant, yet still original decorations.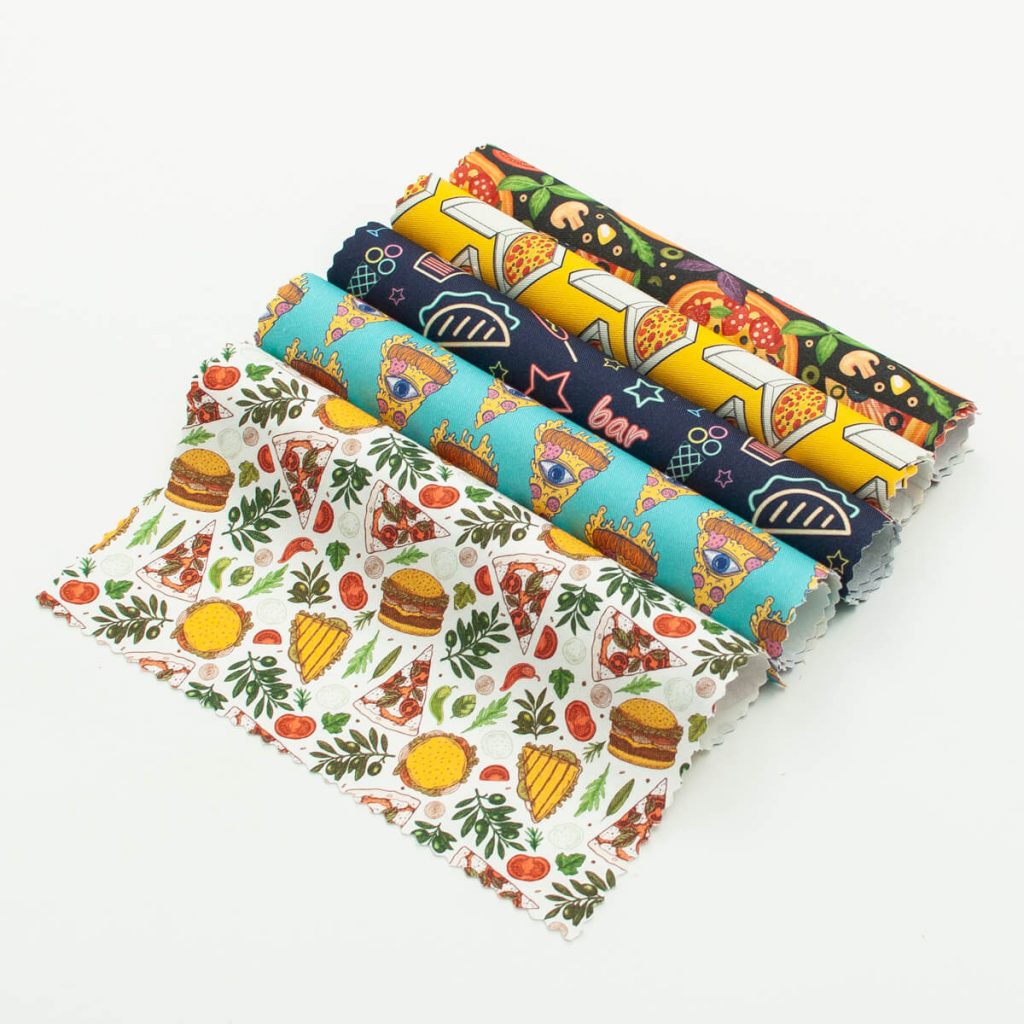 Delicious interiors straight from Italy – pizza print on fabrics
Eastern European countries, including Italy, are most famous for the hot weather, stunning landscapes, and amazing cuisine. Food products used all throughout Italian recipes are truly a plethora of color and taste, just like in our pizza print collection. Using fabrics with pizza print you can create one of a kind interior of an Italian-style restaurant. Tablecloths, placemats, curtains, or chair covers made using fabrics with pizza print will set the tone of the place so the customers can enjoy their meals in a lovely and inviting space. Pizza print sewing fabric can also be used in a kid's bedroom. It's a fun and colorful motif that can appear on bed linen, pillows, or any fun and creative decor your kid can think of. Luscious colors and an abundance of texture in pizza prints can liven up any room you'd like, especially the kitchen or dining room.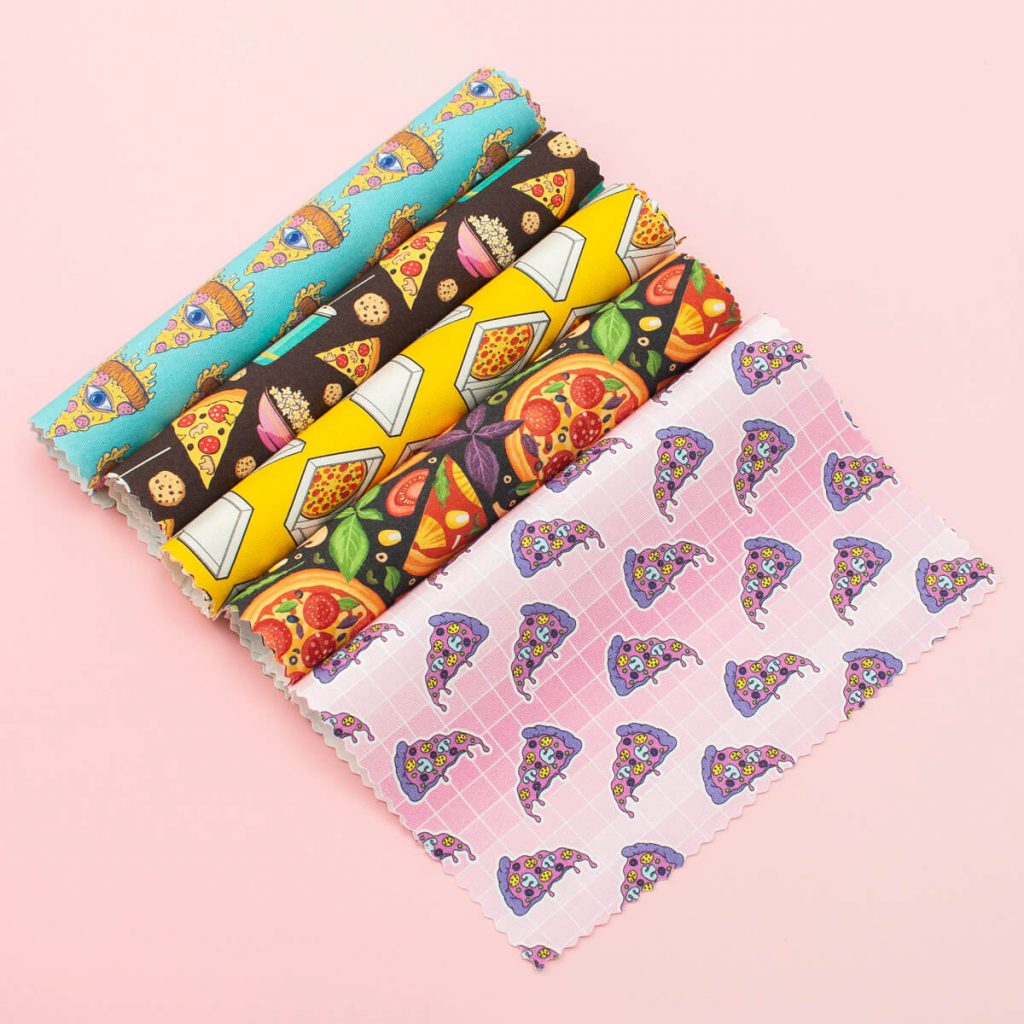 Garments with pizza print – a taste, you can enjoy calorie-free
Fashion is full of variety, individuality, and courage. Fashion is not just about following current trends. Curating your unique style to express yourself is truly what fashion is all about. With the flexibility of fabric printing, you can experiment to find what styles and prints work for you and make you feel special and empowered. For some it's classic and minimal outfits, for others it's all about busy and fun prints and vibrant colors. Pizza print on t-shirts, hoodies, shorts will most definitely be exciting, but beware – it can make you hungry! Fashion can be fun, quirky, and totally out of the box. Get excited to combine prints, textures, colors, and shapes in your outfits. Maybe add some pizza-printed tote bag to your work attire? Let anyone see your uniqueness and unconventional ideas. These tasty and cool prints are a breath of fresh air in fashion and interior design.
Wydrukuj wzory z kolekcji