Say hello to our "Guest post" section – this is your special place here! We want to introduce to you our first guest post, including Ania's Simeone special story about fabric printing with illlustrations, with a little help of the bees 🙂 Happy reading!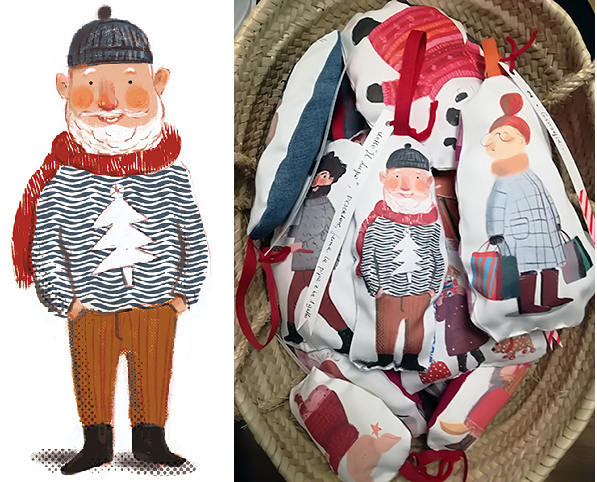 I'm Ania Simeone and I work as a children's book illustrator. I'm going to tell you about my project that I carried out together with CottonBee at the end of 2017 – as you will see, that was the Christmas project.
Advent calendar project
24 characters – animals wearing jumpers, little and bigger girls, cheerful beardies, plucky ladies – for 24 Advent days. Each of these Photoshop illustrations printed on cotton satin was turned into a soft decoration – a gift for my daughter, as it was her Advent calendar, as well as family and friends.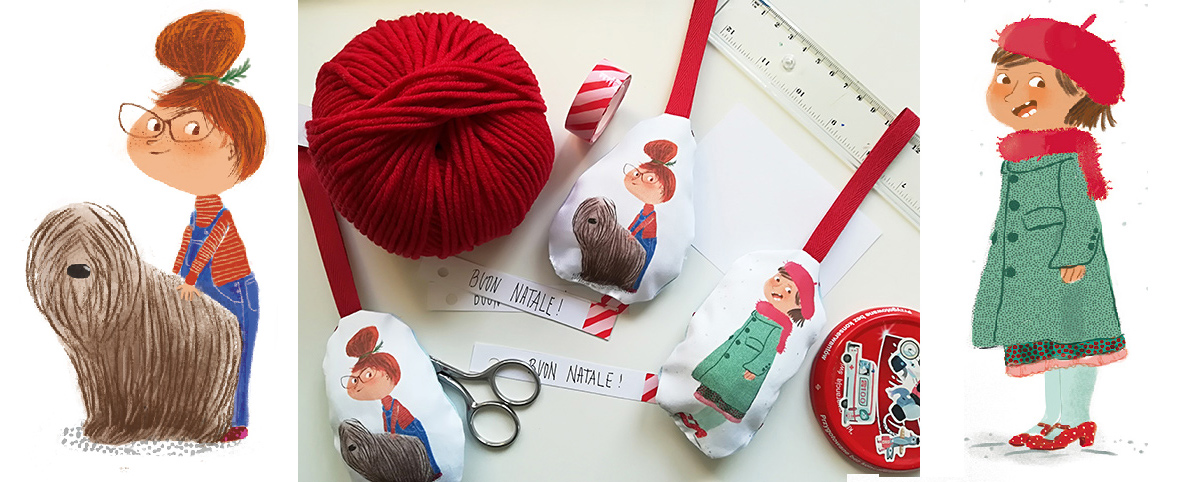 Printing illustration on fabric – expectations and reality
Why illustration on fabric? Because it was easy and fast to print the project in CottonBee. When I printed my works on fabric for the first time, I was afraid that the final effect would be different than the original. The illustartions are full of details, a particular colour range and shades, different textures and patterns; consequently, the risk that something would go wrong was considerable. Yet, when I opened the box with the fabric that arrived two days after placing an order, it turned out everything was exactly as I saw it on my computer screen! A very exciting moment…then sewing came..my desk changed into a small laboratory.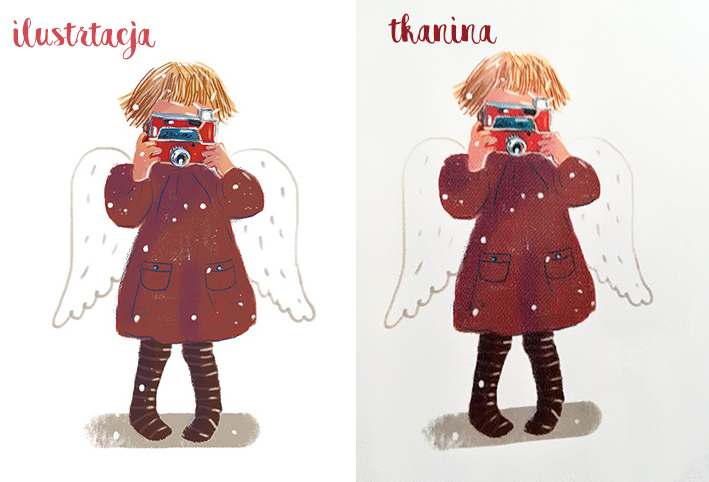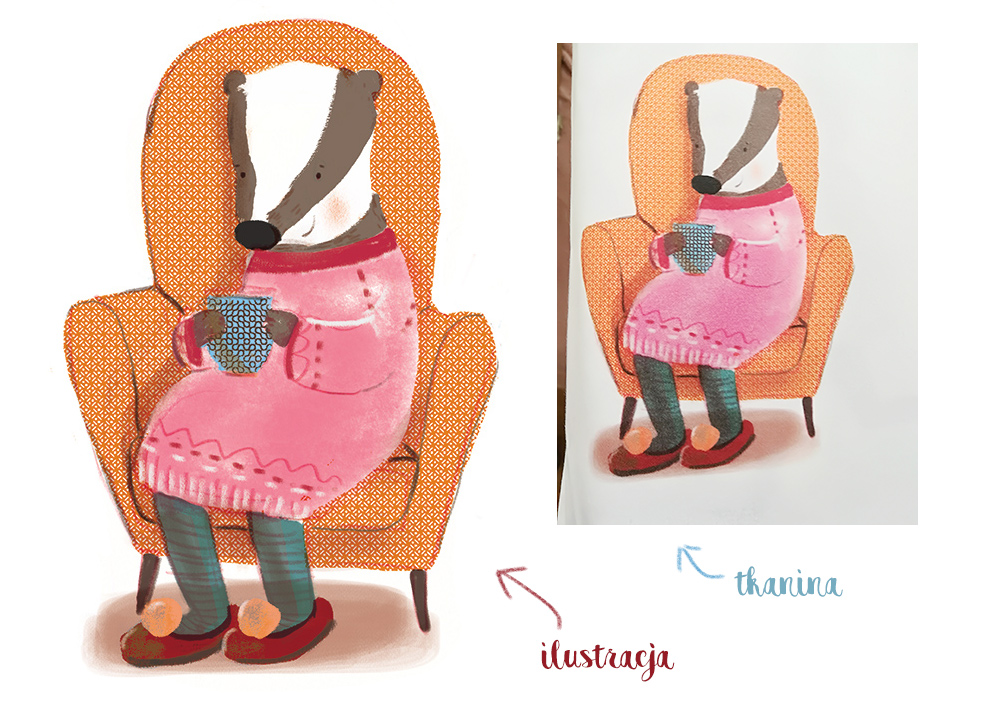 Future plans
I'm certainly willing to carry out more experiments with print on woven fabrics and I'm planning a collection of fabric designs.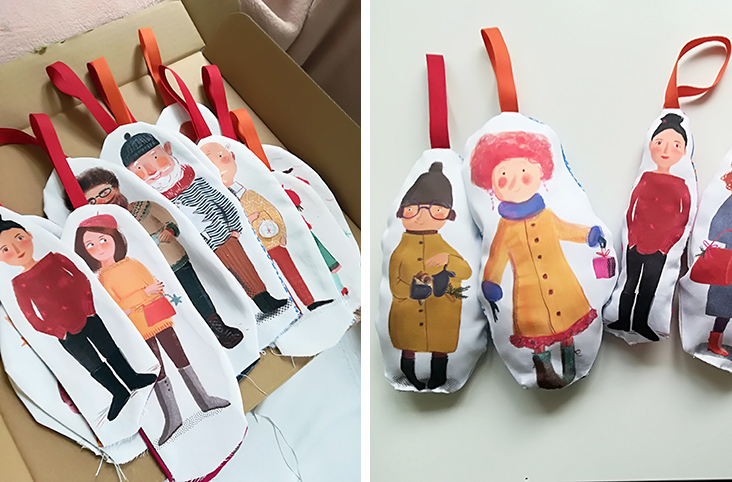 Do you like Ann Simeone's works? Leave a comment! Make sure to visit her portfolio and Instagram – it's so cool! 
And if you willing to be a star of our next Guest post, you are very welcome! Visit our Contact page and drop us a line about yourself. We would love to hear from you! 🙂