The development of digital fabric printing technology means that it is increasingly being chosen by both textile entrepreneurs and those who sew for their own needs. No wonder! Digital printing allows you to print your custom designs or ready-made patterns from a catalogue – even in minimal quantities. See how easy it is to print your dream designs on woven or knit fabric.
We all love things that are unique. This simple truth also applies to the production of clothing, handbags, children's accessories and home décor items – no matter if we are talking about large-scale or in-house production. Thanks to digital printing, you can easily become a proud author of everything you can create with fabrics.
How does it work?
To better understand what opportunities digital printing opens up for you, let us mention the fundamental benefits of this technology. These include:
No printing plates, so no additional initial costs
Simple and trouble-free preparation of files for printing
No order size requirements – you can print even small fabric samples
Full-colour palette available, no impact on manufacturing cost
Speed of order completion – the ordered goods are with you after just a few days
At CottonBee, we also guarantee that the printing price will always be included in the cost of the fabric – no matter how large the printing area or the amount of ink we use.
So by choosing digital printing, you can print whatever you want and how much you want. Initially, however, you have to decide whether you want to upload your design or you prefer to choose a ready-made design from the catalogue.
See also: How to print a photo on fabric (on the panel)? 
Original design on fabric
If you decide to use your original design, the most important task will be to prepare it. How to do it? You can compose a design using vector graphics programs such as Adobe Illustrator, Corel Draw or other programs such as Canva, Procreate or Photoshop. However, if you lack programs or adequate skills, you can actually use free tools for designing patterns available on the Internet.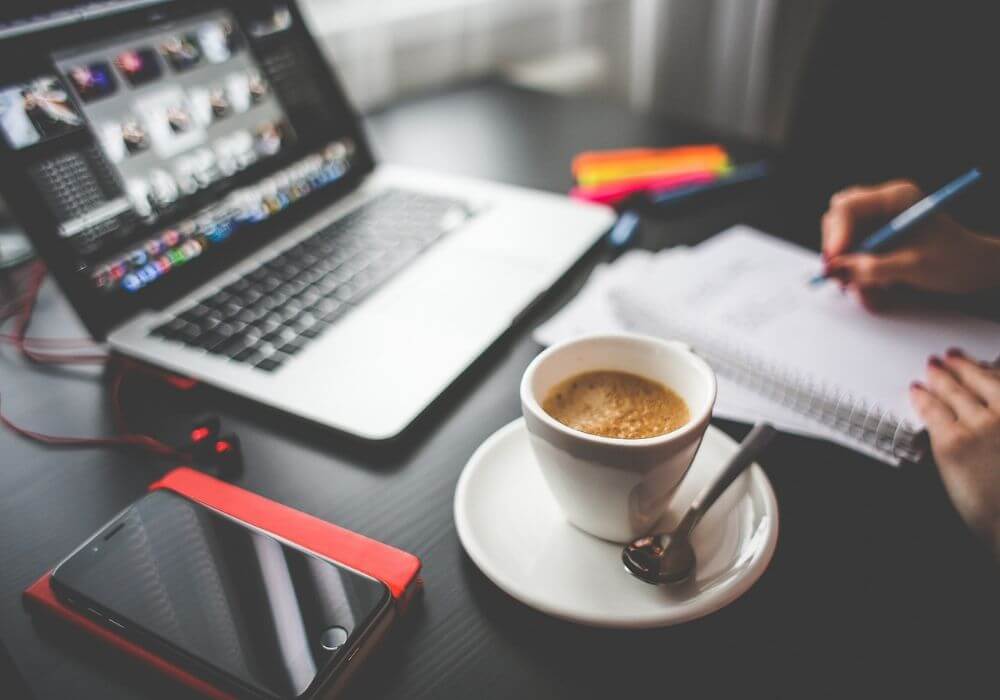 When designing a pattern, start by preparing a report, i.e. the smallest, repeatable fragment of the pattern, which you will duplicate on any length of fabric, combining it into one coherent entity. You can decide how many vertical and horizontal repetitions of the report are to be made on your own. However, the edges of the pattern must be matched so that no connections are visible (so-called seamless).
Also see: How to design a seamless pattern for fabric printing
The report can be of any size (from one centimetre up to the full width of the fabric) – it all depends on your needs and the purpose of the design. However, when creating a design, always try to have the final effect in mind.
Depending on the way the report repeats, different types of reports can be distinguished. Among the most popular are:
Standard repetition – when the fragments form regular lines both vertically and horizontally.
Shifted column – when fragments are arranged in regular vertical columns, with each subsequent column moving half the height of the report vertically.
Shifted row – when fragments are arranged in regular horizontal lines, but each subsequent line moves half the width of the report (similar to a brick wall).
Basic reflection – when you duplicate a fragment in only one axis and then select the "Mirror" option in the design software.
Full reflection – when you replicate the action described above in both horizontal and vertical axes.
No repetition – when you want to print the report only once, without any additional repetition. You can apply this setting, for example, when you want to print one large element, such as a photograph across the entire width of the fabric.
Remember that your project has no limitations at all. You can include any visual elements and photographs. However, please note that when designing, the colours you see on the screen may differ from the ones you see on the fabric. This is due to, among others, the calibration of the monitor, the printing technology, the type of textile selected or the behaviour of the pigment on the fabric.
Hence, before you decide to order more fabric, consider buying a sample print in the form of a 20 cm x 20 cm sample or a 48 cm x 48 cm swatch. This will allow you not only to check the real colours but also find out whether the design report is arranged exactly how you want it and whether you like the size.
If you already know how to compose an original design, check how to properly prepare a file for fabric printing.
When you have a pattern ready, just a few steps are remaining to enjoy viewing it on the fabric:
name the pattern file and upload it to our system (you can do it here):
specify the manner of the pattern repetition:
choose the fabric on which you want to print the design:
decide on the size of the woven or knitted fabric:
And voila. Now all you have to do is wait for your order – up to a maximum of 5 working days.
Printing pattern templates from the catalogue
If you have no will, need or ability to design your pattern to print on the material, all is not lost. You can choose your ideal ready-made design from our database of thousands of patterns. How to do it? We suggest two ways to do it:
1. You can browse the sewing pattern collections with popular themes such as flowers, monstera leaves, pineapples, stripes or bees.
2. Search ctnbee.com for any theme (strawberry, car, safety pin, cloud, triangle, etc.) and behold a complete list of design suggestions inspired by the chosen phrase.
After selecting the design, you only have to:
specify the manner of repetition:
choose the fabric you want it printed on:
decide on the size of the woven or knitted fabric:
Once the order is complete, everything is up to us now. We will send you the order no later than 5 working days.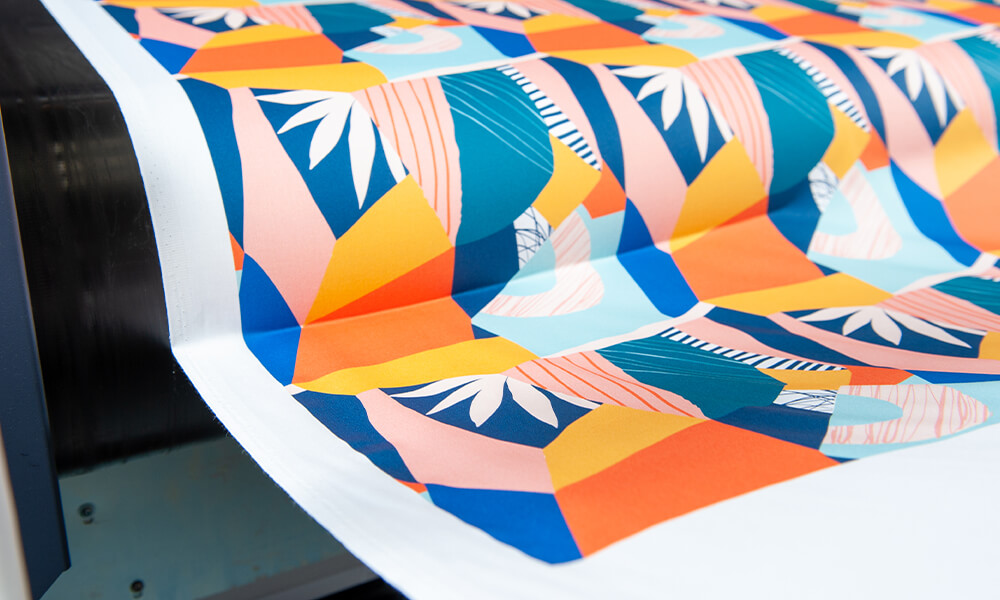 Summary
Fabric printing is a simpler task than you might think. It only takes a couple of steps to make your dreams of exceptional and unique woven or knitted fabrics come true.
If something is unclear or if you have any questions about printing patterns on fabrics, feel free to contact us!