Who at least once in their life had to buy sewing fabrics knows, how big of a challenge it can be. When choosing fabrics for a project in the making you have to consider many details. The more precise the vision of your project, the higher number of aspects that had to be taken into account. So when you are lost in the sea of possibilities, making a short list of your requirements can help you find the right fabric and the right seller.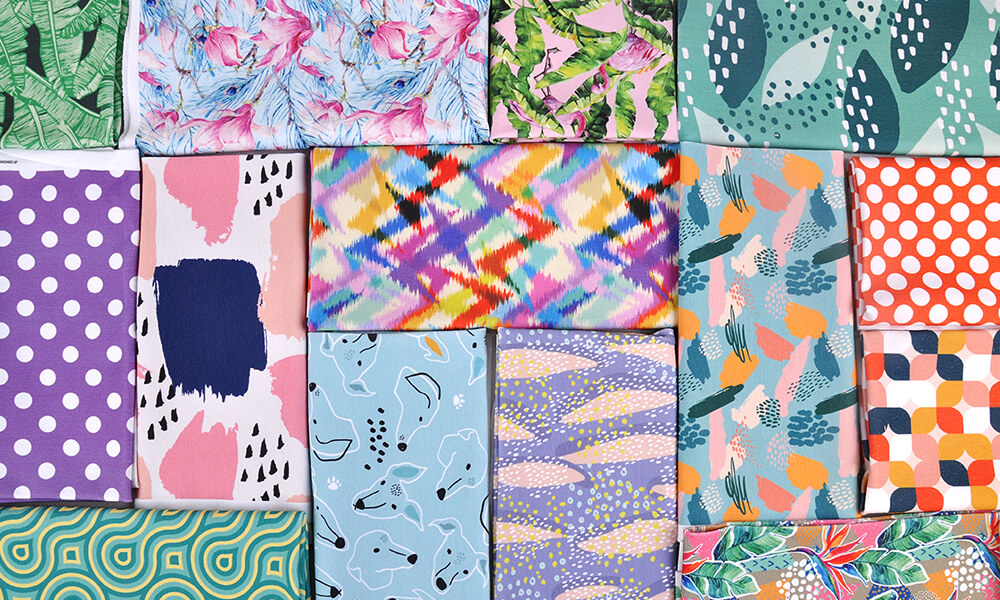 Begin with what you really need. Think about what are the most important qualities of the fabric. Is it the colour or pattern of the fabric? Or maybe the fact, that it is waterproof? When you have it all in mind it will be that much easier to find the right place to shop for your supplies. Below is the list of places, where you can look for sewing fabrics.

When you need sewing fabrics with certifications
When you are looking for fabrics for certain applications, pay attention whether or not certain fabric has certifications. Sewing fabrics from a reliable source with OEKO-TEX certifications identifying the lack of harmful chemical substances is a key aspect, when you work on products for sensitive skin. Fabrics with such certificate will not cause allergies and are safe for children and animals. However fabric certifications are not just for fabrics made without use of harmful chemicals. Many times certificates are a list of strict requirements that has to be met so the fabrics can be used in applications planned. The easiest way to find sewing fabrics with particular certifications is to buy them directly from a textile producer. There you will be able to find fabrics that are approved for use in hospitals and clinics, army or for making protective work garments that are acid proof or fireproof. You can find sewing fabrics with certificates indicating their quality, such as GOTS or OEKO-TEX in the assortment of many digital textile print houses.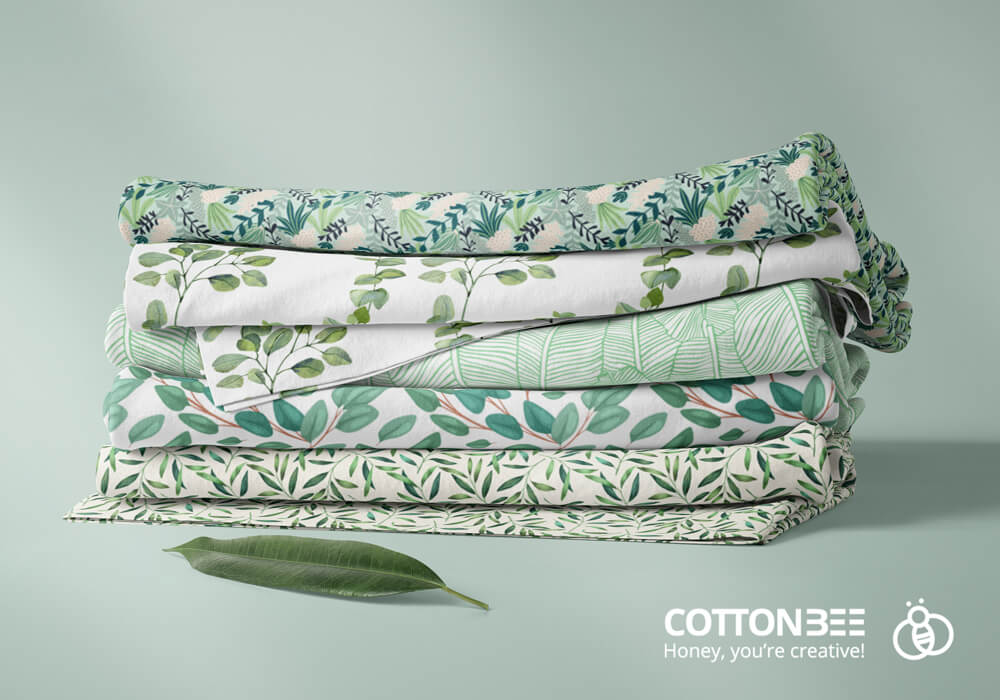 When you need a big variety
Textile producers or sewing fabric wholesalers in their vast offer have more than just fabrics with certificates. Here you can find a variety of coated fabrics, washpapa (washable paper for sewing purposes), knitted fabrics with spandex for workout gear or swimsuits, cellulose fabrics like tencell or viscose, leather and suede or tulle and chiffon for gowns and evening dresses. Many wholesalers partner up with textile producers, to become their official distributors, so you can easily find imported sewing fabrics from Italy, Germany, Switzerland or any corner of the world. In many cases fabric wholesalers offer not only fabrics, but also any supplies needed for sewing and crating, like zippers, button, ribbons, elastics, so you can easily buy everything you need in one place. Many wholesalers sell only in bulk though, so check with them first if you plan on buying just a few things.

When you need to find a certain prints on your sewing fabrics
Although there is an abundance of colours and patterns in fabric stores or craft stores, finding just the right size of plaid on a certain shade of green can be a bigger challenge, that it seems. That is why when you need a specific pattern it is best to print your custom sewing fabric in an online textile print house. Here you can choose any design from a vast catalogue and print it on a fabric that a particular print house has in stock. You can print whatever you like on a fabric that you choose and how much you like. Digital textile printing allows for creating one of a kind fabric to make your vision come to life. Digital textile print house can fulfil your order in just 5 business days and you can order as little as a piece of 20cm x 20cm of printed fabric.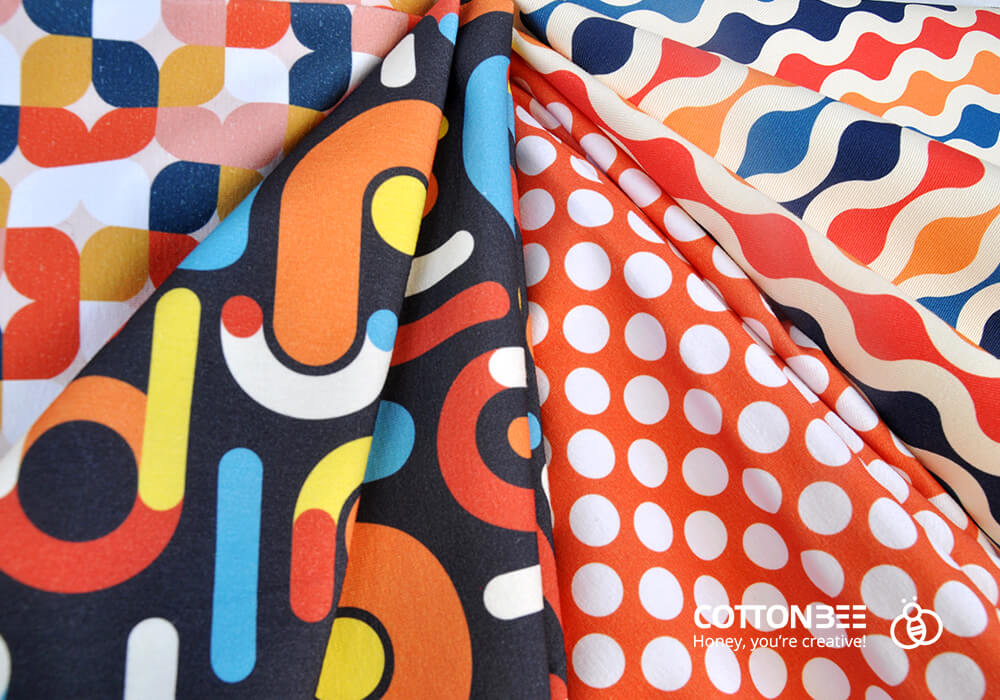 When you have your own textile design
Do you have a design, you would like to print? Nothing stands in the way! Preparing a seamless design from your illustration or graphic designs won't take you that much of a time. Thanks to an intuitive tool to create your pattern at CottonBee you will create your very own design with just one report, e. i. the smallest element of the pattern, that will be repeated certain way. On our website you can pick the type of repetition in your pattern, its size and what is most important – you can see a preview of your design. You don't have to wait for a quotation or or visualisation. If you have any doubts if you've chosen the right size, you can order samples of your design printed on any fabric from our offer.

When you have to make new upholstery
Noone said that your sewing and crafting has to be reduced to just garment or accessories. If home decor is your thing, look for a wholesaler of upholstery fabrics. When making a new upholstery for a used up piece of furniture or even making a cover for a chair in your dining room or garden it is worth to look for fabrics with certain enhancements. Upholstery fabrics are made to be more durable in daily use, and when intended for outdoor use also come with UV protection. Upholstery fabrics can be waterproof, scratch proof or even fireproof to some degree. It is more common for digital textile print houses to offer print on upholstery fabrics that can easily be used for many applications around the house.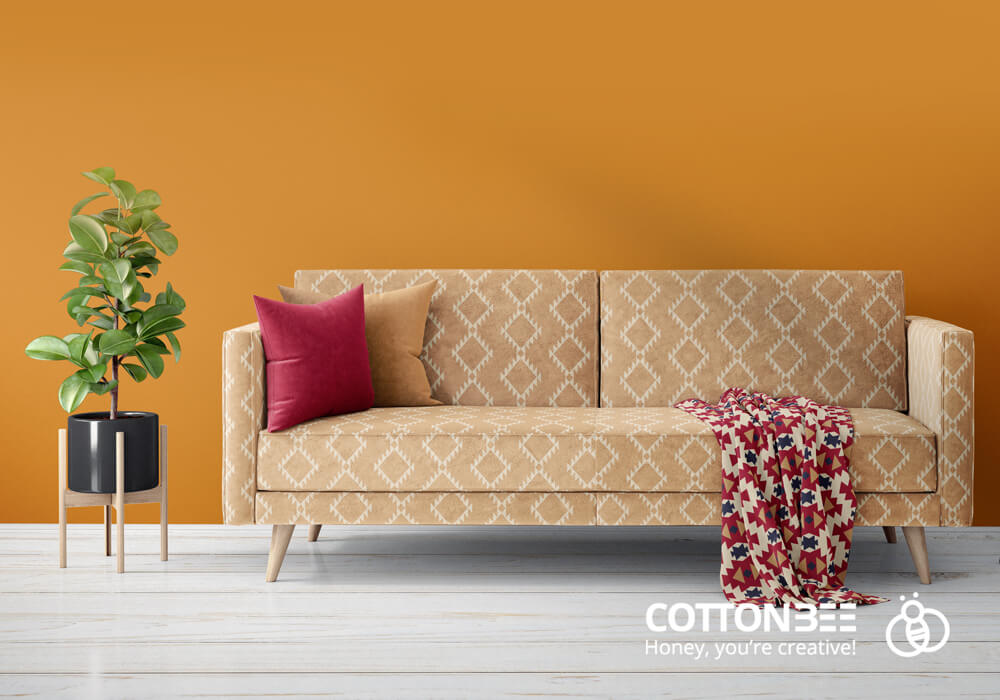 When you want to be eco
In the spirit of zero waste and the three "r" principle of reduce, reuse and recycle, sewing fabrics can be acquired from resellers. Many thrift shops have textile section, where you can find curtains, tablecloth, bed linen and much more. Used home textiles can be spotted in the offer of various sellers on flea markets. Second hand fabrics is not only just more eco-friendly alternative, but also cost-effective. Limited budget can be a challenge, when you rely on buying from shops or wholesalers. This budget alternative will be great for beginners, when you need fabric to practice on, or you want something cheaper to test your pattern on, before you cut it from your proper fabric.

Are you looking for a more eco-friendly alternative but you need a regular supply of fabrics? Textile print houses produce only the amounts of fabrics ordered by customers. At CottonBee we do our best to minimize textile waste and reduce the use of water, since in the process of printing and post-treatment we do not use a single drop of water.

When you like to hunt for occasions
Social media is a great field for amateur sellers. There you can find many groups, where sewists and crafters what to get rid of excess fabrics. Tailors and garment makers sell scraps or leftover rolls of sewing fabrics, many times selling bags or boxes with kilograms of fabrics in there. Sometimes, if you are lucky, you may even encounter offer from an owner of a sewing studio that closed who wants to sell their supply for cheap.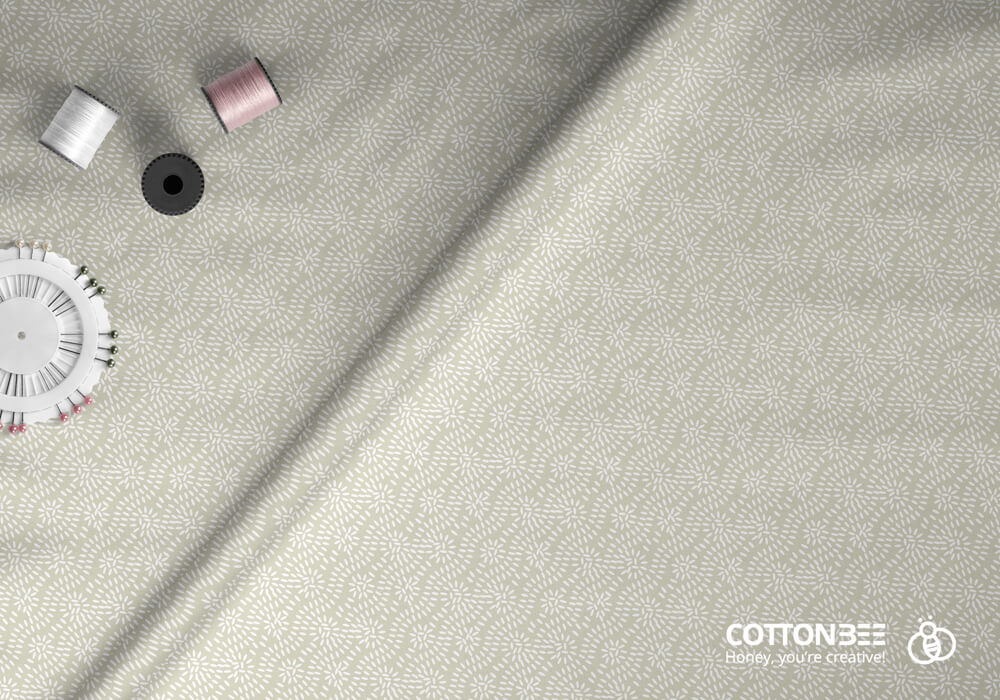 There is an abundance of places where you can buy sewing fabrics from. It all depends on what you are looking for and what budget do you have. If you have patience and will you can hunt for treasures among many posts in Facebook groups or look through baskets and shelves in thrift shops. But when you need a specific fabric with a particular design you can just print it at digital textile print house.