Decorating a child's room is a real challenge, especially for parents, whose kids form their own taste and want to choose accessories themselves. The fox sewing fabric is a universal solution, perfectly suited to the room of a small child, especially a boy. Forest design will perfectly harmonise with decorations depicting wild animals. In our shop, you will find a wide array of fabrics presenting the fox motif in various colours.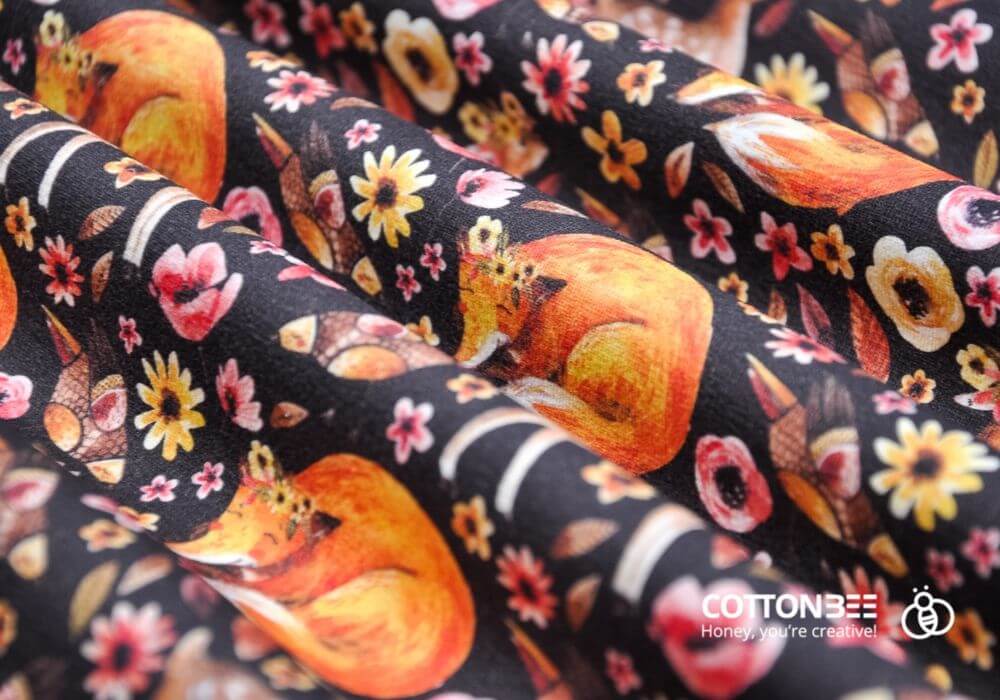 Cotton fox fabric
Cotton is one of the most popular materials, and this is because it has several properties and a wide range of applications. It goes well with many decorative accessories. One of its properties is its excellent air permeability, which allows it to be used as bed linen. Cotton can also be used as a material for sewing kitchen textiles, such as cleaning cloths, dining chair cushions or tablecloths. The fox fabric is an option for the youngest children and forest animal lovers. In our shop, you will find many fabrics depicting foxes in various forms. The colour schemes of these fabrics are vivid, although there are also two-colour variants. This fabric can be used not only for bed linen but also for plush toys.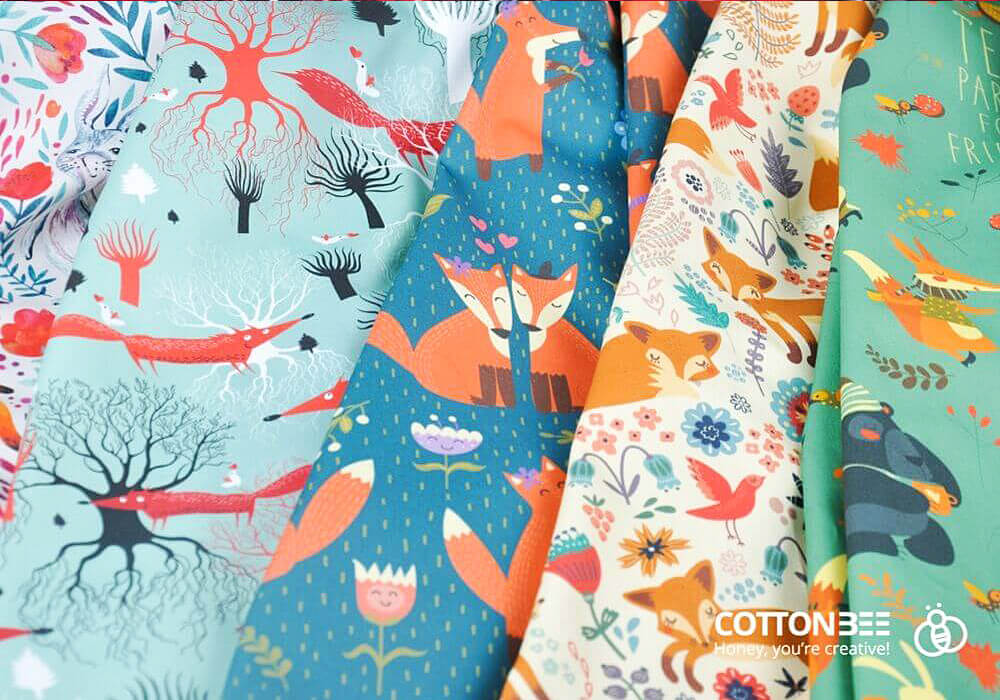 Fox sewing fabric
Cotton fox sewing fabric can give a child's room an original appearance. The animal trend in design will delight many adventurers and enthusiasts of strolls through the forest. This mellow fabric can be employed to prepare accessories such as bed linen, pillowcases, curtains, shopping bags, toilet bags for girls or shoe bags for school. In our shop, you will find a large number of different fox fabrics that are Oeko-Tex certified, which is considered to be a confirmation of the safety of use. These products are free of harmful compounds that endanger the health of the user. Unique design and high quality of cotton fabrics allow for their arrangement in an outstanding place.