Fluffy and charming, but intriguing with its feistiness at the same time – this is the shortest way to describe a four-legged feline favourite. Reflect their character in your interior or clothing thanks to a professionally printed fabric with the cat motif.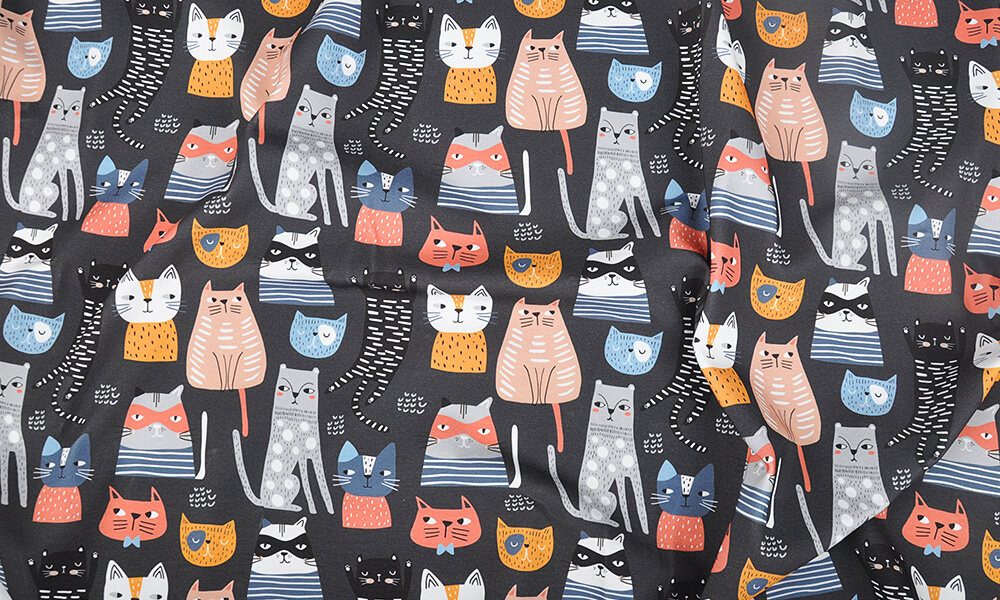 An extravagant cat silhouette pattern can add a hint of madness, while a fur, spotted or paw print pattern will prove to be an excellent option for cat lovers who prefer more subdued aesthetics. A wide range of colours and the highest quality of materials ensure that the cat fabrics can be used both to create unforgettable decorations for your home and as a way to refresh your wardrobe, which will let you stand out in the crowd.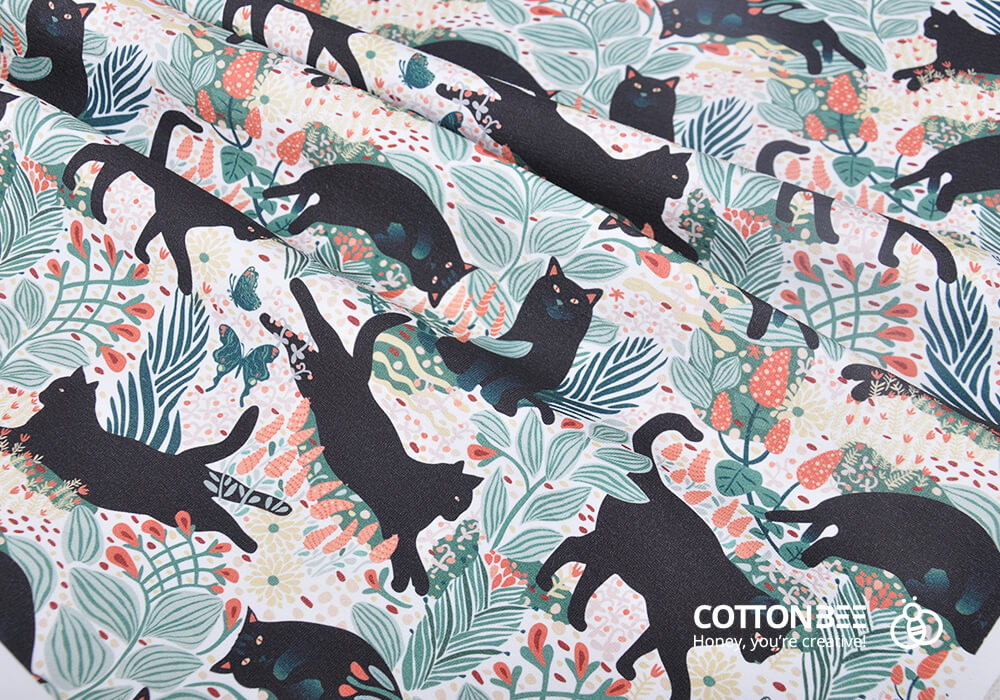 Cat fabrics and interior design
Elegance and style do not cross the small elements of madness and wit out at all. You can use cat fabrics as an unconventional decorative element in your flat. Patterns that utilise cat features, such as whiskers or ears, will look fabulous on the living room accessories, giving it finesse and nonchalance, as well as diversify the style of a cosy bedroom. There are also cat patterns for children that draw inspiration from fairy tales and cartoons. Smiling animals will enliven the child's outfit and stimulate their imagination. Moreover, they will prove to be excellent elements of children's rooms – upholstering fabric for furniture, pillowcases, curtains or bed linens.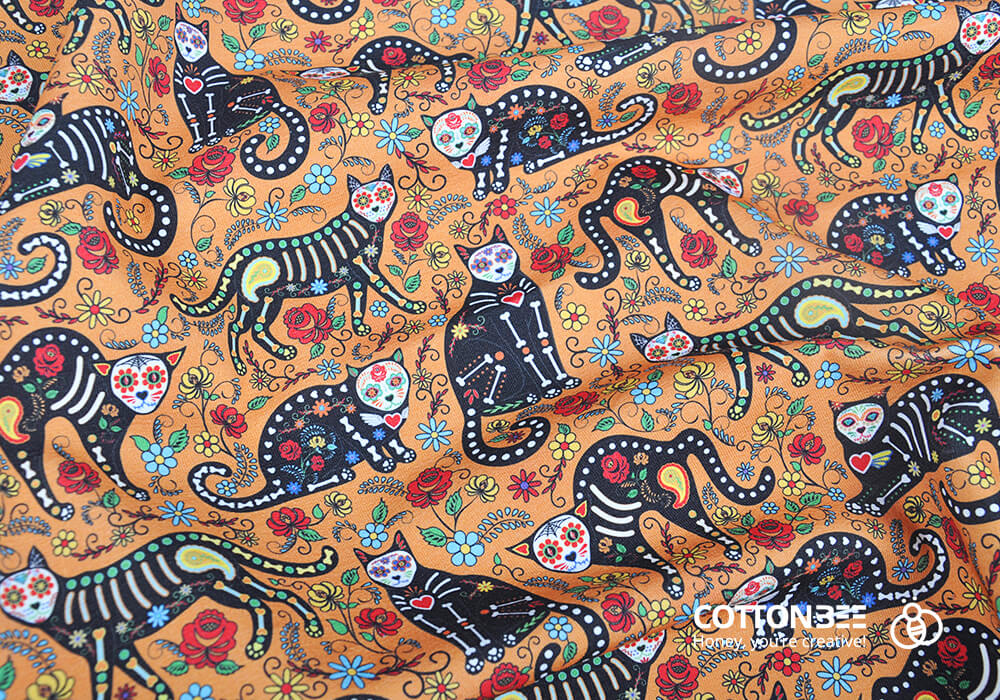 Add a fancy touch to your stylish outfits
The cat motif will look flawlessly on accessories designed for both adults and children. Opt for one of the cat fabrics available in our store – the choice of fabric type and pattern is all up to you. A neckerchief, bag or hat will be the playful element of your outfit that will not only do good daily but also as an extraordinary addition to a more elegant styling. Go for a smooth, shiny fabric like satin or cotton voile and design an one of a kind scarf, or choose a classic cretonne to create a charming midi skirt to accentuate your love of the cat world. If you are a casual style enthusiast, you can also use the cat pattern fabric to create a useful cotton bag. You can rest assured that cat accessories and clothing will be an eye-catching addition to your outfit, regardless of the time of the year or the fashion season.