Ever since the neon colours entered fashion, they have become a permanent part of its canons. They are unusual, always the first to be noticed and are a testament to wearer's courage. Neon fabrics are often used for practical reasons. They improve visibility considerably, and for this reason, children are often given neon hats during group walks.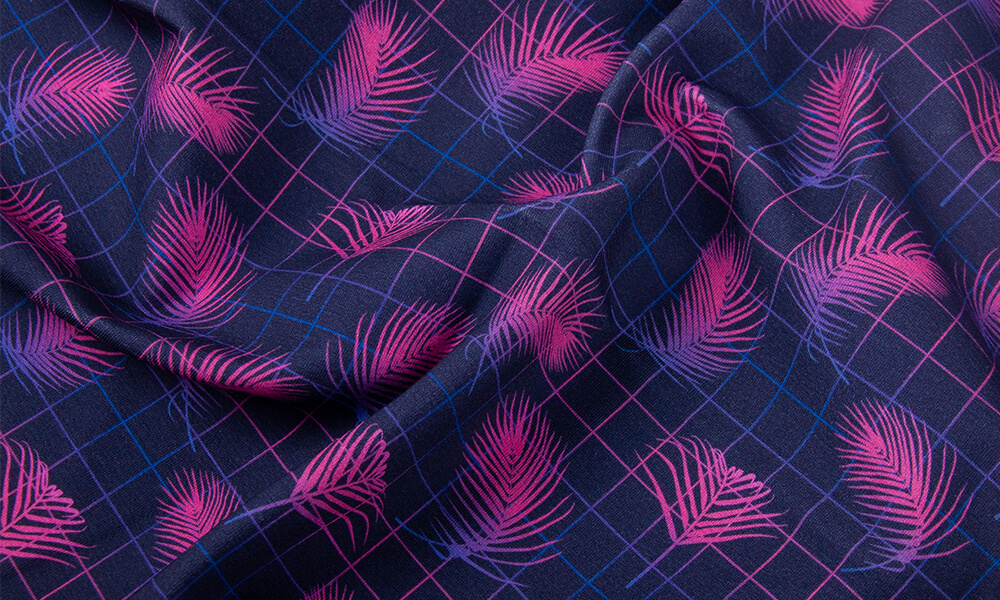 Neon fabrics – trendy and functional adittion
Sewing your own sportswear using neon fabrics is a fantastic idea. A jogger or cyclist with such clothing will certainly not go unnoticed on the road. A light loopback jersey, which does not restrict movement, will be perfect for this type of fit. Additionally, you can even choose to add just a small element to your existing clothing. Therefore, neon patterns can also be a functional safety feature and not just a brilliant decoration. Moreover, fans UV light parties will undoubtedly be able to stand out even more. Even the smallest neon inserts will become visible with ultraviolet lamps.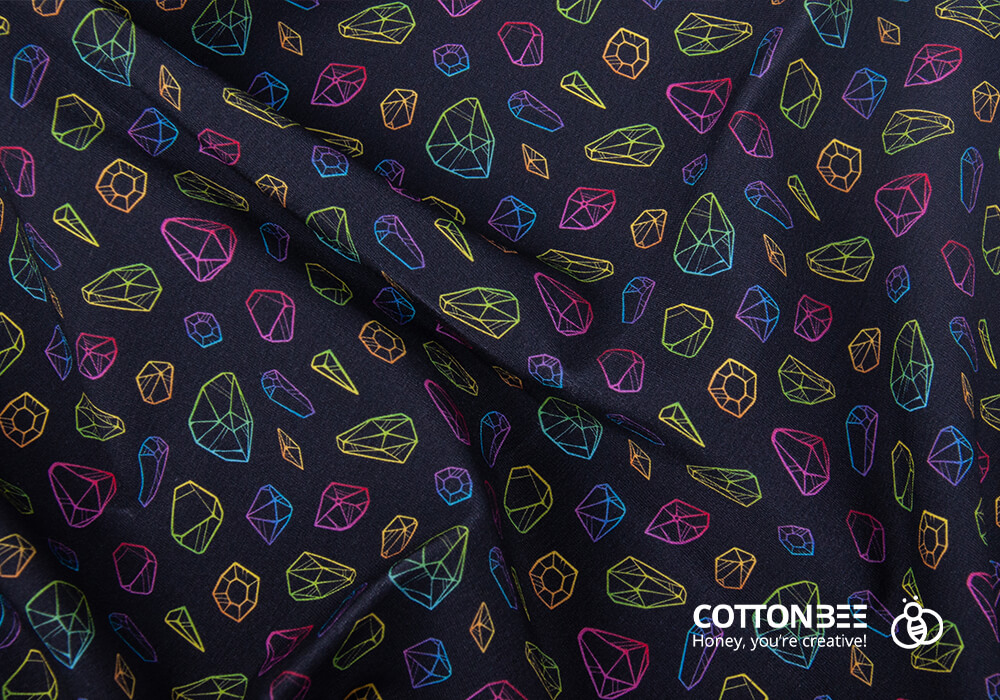 Madness made with extraordinary textiles
While looking at the shelves of a kid, you can see many different teddy bears and dolls. Most of them are made using calm and gentle materials in nondistinctive colours. However, colours are crucial for your child's development. It is worth confronting them even with the more powerful ones. It might be a good idea to try to join forces in the embroidering of a teddy bear sparkling with colours, on which fabrics with neon patterns appear. For a child, such an object will be an exciting attraction. The colours of the toy will stimulate their imagination and make them play around happily. The doll costumes do not have to be boring either. Sewing a simple dress will be an excellent idea to spend an evening with your child and create an appealing alternative to the outfits usually proposed for this type of toys. The neon motif on a fabric is a complete abstraction, and that makes it even more worthwhile.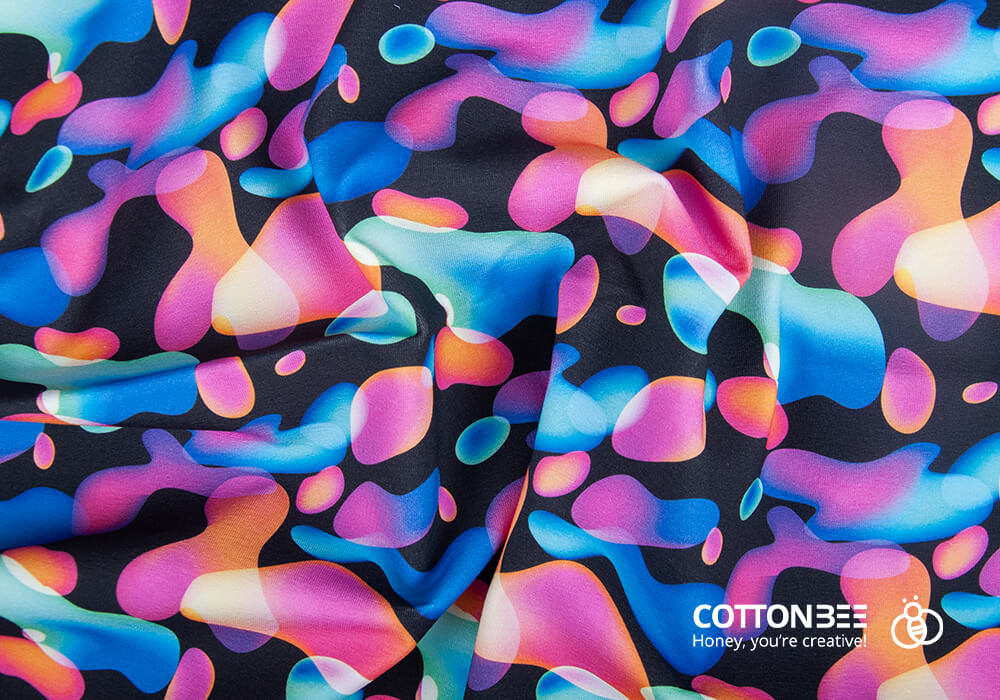 The colourful neon in the world of simplicity and minimalism
Modern interiors sometimes seem a little tiresome. White, black and shades of beige or grey dominate everywhere. These calm motifs appeal to the eye, but sometimes, even in the most elegant living room, it is worth adding a pinch of madness. Neon interior textiles are a great way to freshen up a room. All you need is a blanket and a few pillows to make an eye-catching motif stand out against the background of uniform colours. In a well-lit interior, the neon sign will emerge from the rest intensely.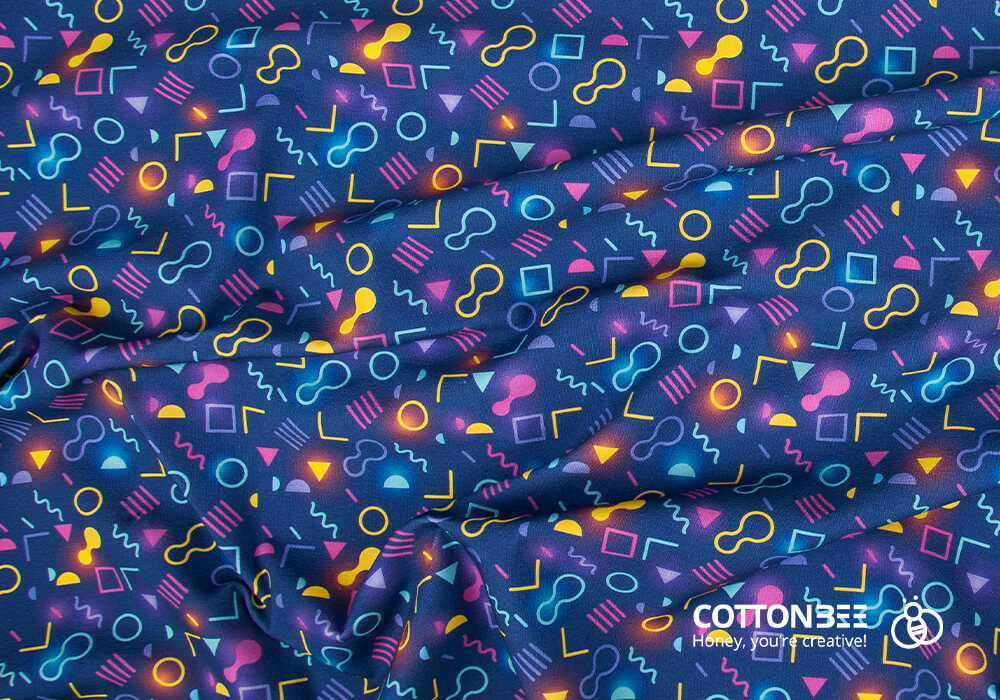 You can choose from many colours, including darker ones, which will stand out but will not be so glaring. When choosing neon sewing fabrics, you do not have to limit yourself to uniform colours. A large number of patterns renders a saturated colour to be only a small characteristic point of an intriguing motif. The ability to pick a fabric also gives you an opportunity to have a real influence on the type and arrangement of the weave, its grammage and composition. Let yourself design your dream interior.