Pricing
No matter what design or colour you choose, you pay only for ordered fabric.
No minimum orders, no set up fees, no extra costs.
sample
Only
2,49 € a piece
for printed fabric
20 x 20 cm
any design or fabric
swatch
Only
4,99 € a piece
for printed fabric
48 x 48 cm
any design or fabric
running metre
from
14,90 € for a running metre
for printed fabric
from 145 cm wide
price depends on a fabric type
Order more, pay less
ORDER MORE THAN
GET A DISCOUNT
The discount is calculated automatically at the checkout, the quantity applies to one fabric (not a pattern) in one order
The price relates to printed fabric. You don't pay extra for additional colours, producing a screen or setting a printer for a particular design. You can order as much as you need!
99% of orders are processed within maximum 5 business days and then printed fabric is delivered right to your door. If you choose shipping by a courier company, you can enjoy your fabric after a week from placing an order.
Given prices refer to our standard offer. If you need to order more, we will be delighted to offer you a special business discount. See our discount scheme here.
see our pricing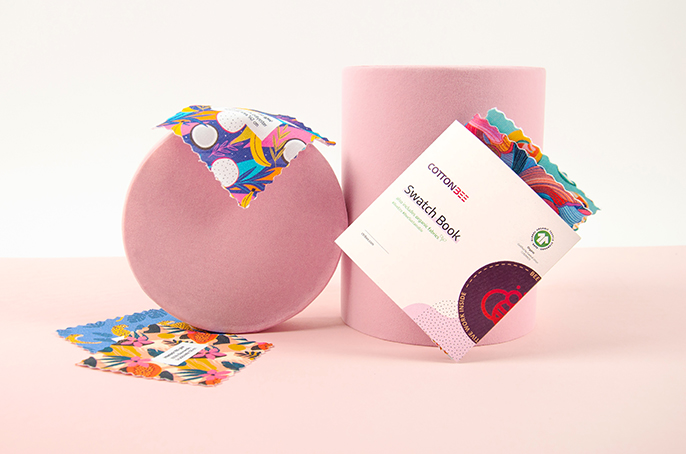 Order CottonBee Swatch Book!
For 1,99 EUR/GBP and free shipping, you'll get 9 x 9 cm swatches of all fabrics we print on.
Swatch book includes organic fabrics.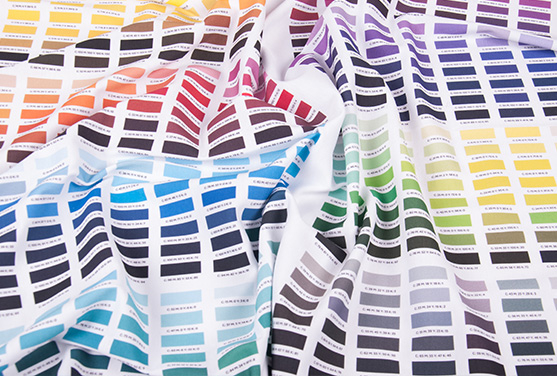 CottonBee color guide!
Order color guide for 5 EUR/GBP with free delivery. Colours may vary between types of fabric. Want to know the possibilities of fabric of your choice? We will print for you CMYK colour palette we use for fabric printing.
See, how colorful your project could be!
ORGANIC FABRICS
Jersey fabrics
Woven fabrics
You can also order smaller pieces of materials:
printed sample 20 x 20 cm - price: 2,49 EUR (2,49 GBP) / piece
printed swatch 48 x 48 cm - price: 4,99 EUR (4,49 GBP) / piece
Prices of printed samples and swatches are fixed and don't depend on a type of fabric.
Due to the manufacturing process the declared grammage of fabrics can vary up to 10%.
All CottonBee fabrics follow Regulation (EU) No 1007/2011 of the European Parliament and of the Council of 27 September 2011 on textile fiber names and related labelling and marking of the fiber composition of textile products.
For business
GOTS fabrics
Haven't decided yet?
Order a Swatch Book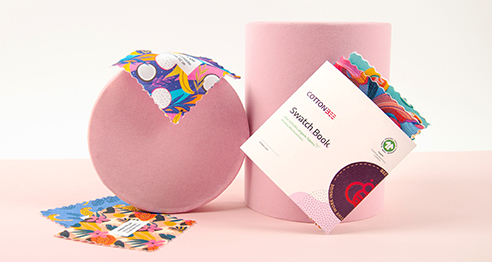 Haven't decided yet?
Order a Swatch Book!
also includes organic fabrics
Order our Swatch Book including 9 x 9 cm swatches of all CottonBee fabrics and be sure what you buy.
Only 1,99 EUR / GBP and free shipping.