The Hippie movement is undoubtedly associated with multicoloured touches, freedom and floral motifs. The hippie fabrics collection refer to it excellently, in a way being a nod to the flower children of the 1970s. The unique design of the broad range of available woven and knitted fabrics makes it possible for everyone to find something for themselves.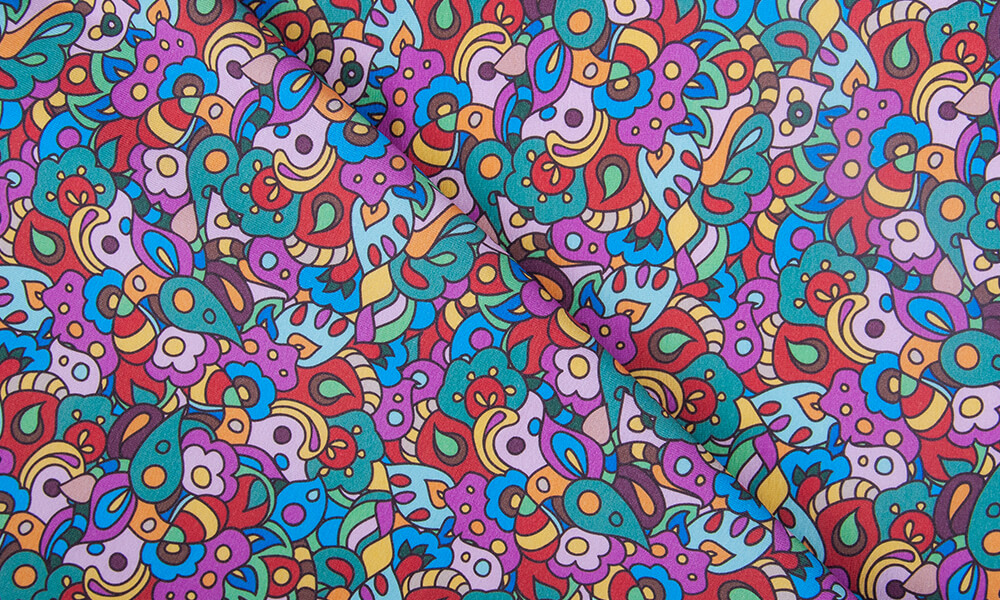 Thanks to them, you can sew unique decorations for interiors that require some colour. Prints from the hippie line are sometimes distinguished by the abstract character and often relate to intriguing ethnic patterns. Although they are eye-catching by definition, enthusiasts of more minimalist and subdued design solutions will also be satisfied. Thanks to high-quality hippie fabrics, you will also successfully create a remarkable piece of clothing. It will make your look more phenomenal.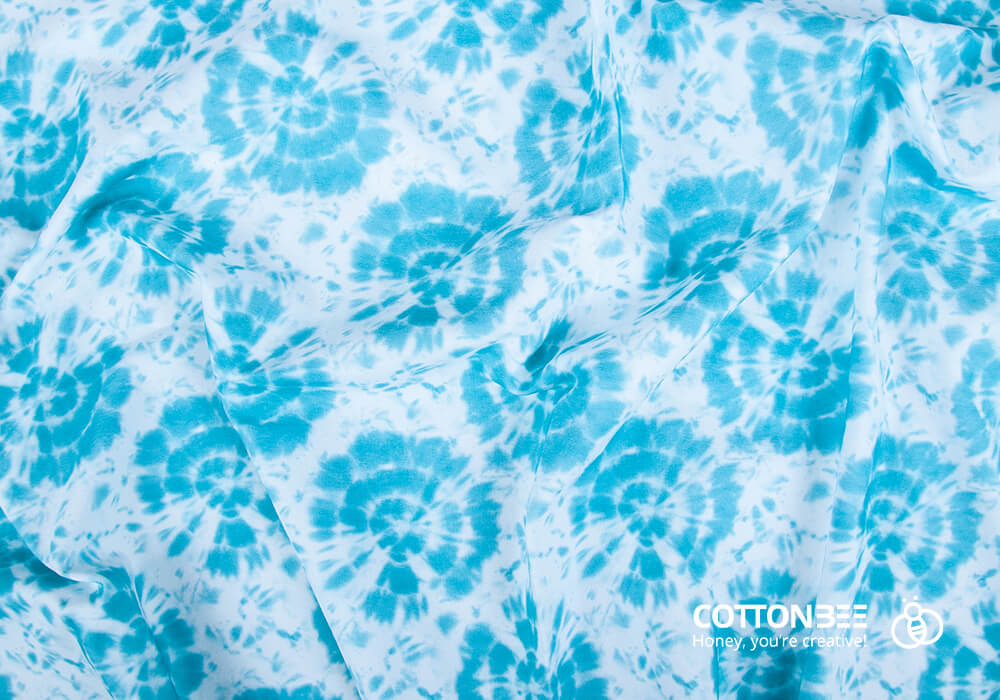 Multicoloured, unique and richly decorated interior design accessories
The hippie pattern designs are suitable for sewing various kinds of home decorations. Curtains, seat upholsterings or cases for decorative pillows fulfil the role of elements that give the arrangement its finishing touches. Colourfulness is a desirable feature in modern and boho arrangements, or those referring to retro aesthetics. However, owners of minimalist interiors can also use hippie sewing fabrics. Accessories in the form of textile decorations that stand out against the dominant trend are welcome even there. Check out our hippie fabrics collection and choose the one that will enrich the arrangement of your living room, bedroom or youth room.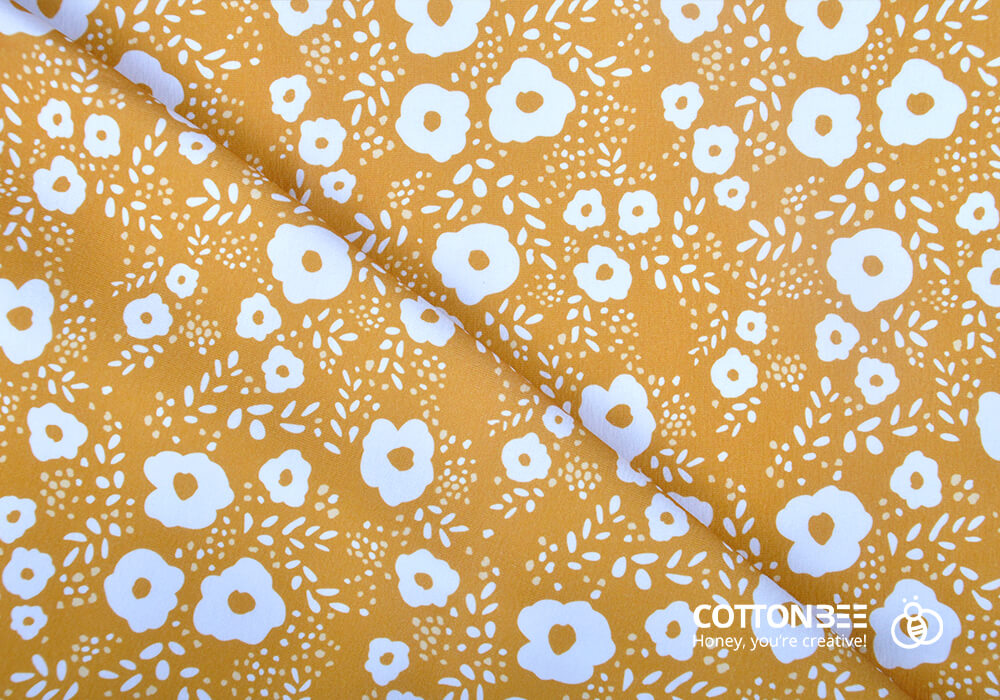 Invigorate your wardrobe with hippie fabrics
Hippie fabrics collection offer a certain kind of versatility. Although their design goes off the beaten track, they fit more than just bold outfits. If you prefer distinguished fashion, sew an original handkerchief or scarf with airy voile or fluid satin. A small touch will make the look more exciting while maintaining its elegant character.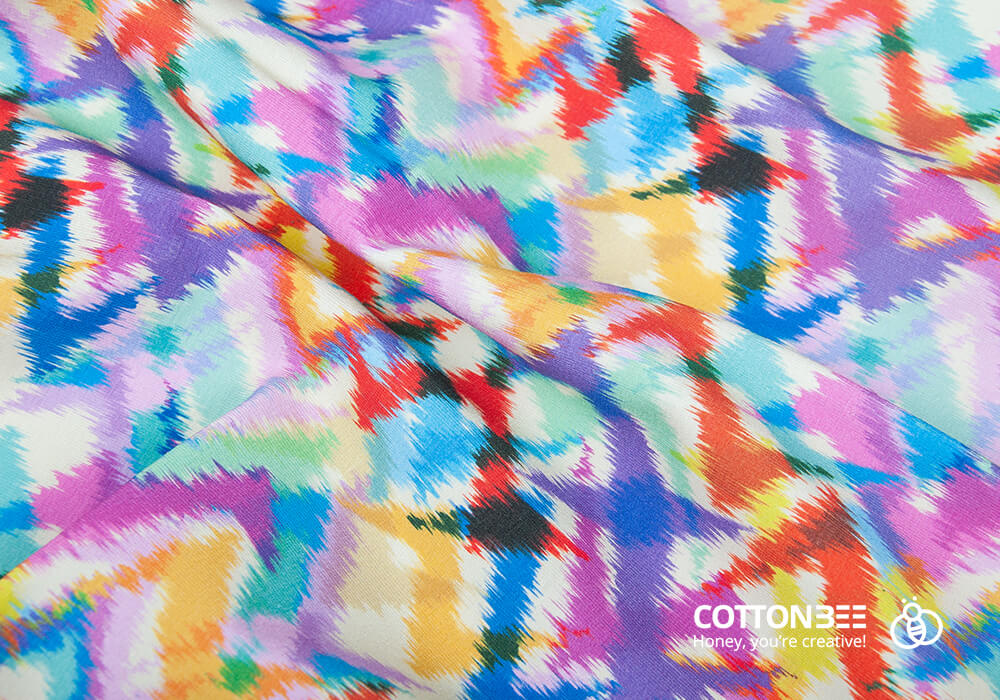 The design of hippie fabrics is also ideal for dresses, shirts and even jackets. In that instance, it is worth choosing cretonne, gabardine or cotton single jersey. All of the mentioned woven and knitted fabrics will not only provide you with an impeccable look but also unhindered comfort of wearing. The hippie category incorporates patterns that guarantee spectacular visual qualities. By using them to create garments, you can be sure to stand out even from the biggest crowd.