Spring is the time when nature comes to life: the sun shines more and more, the birds sing, and leaves and flowers bud on the branches. It is also the perfect time to refresh your wardrobe. If you want to create new, original outfits, it is worth trying to make them at home. Handsewn clothes with attractive patterns fit the figure perfectly and are a source of pride for the person who took the time to create them.
Handsewn spring clothes
Although clothes bought in shops are usually trendy, oftentimes they only serve as garments for one season. Made of low-quality fabrics, they not only cost a lot of money annually but also harm the environment. Enthusiasts of durable and timeless clothing sew the clothes of their dreams themselves. Join their ranks and design your unique wardrobe with custom printed fabrics.
Sewing at home does not have to connote grandma's dusty machine. Our cotton fabrics are perfect for making fashionable spring clothes. Knitted fabrics, such as jersey, turn out to be an excellent choice for the start of the season when the temperatures outside are not that high yet. Jersey drawstring dresses and sport skirts guarantee a balance between comfort and elegance. On a sunny day, choose satin or airy voile, thanks to which you will feel the holidays coming slowly.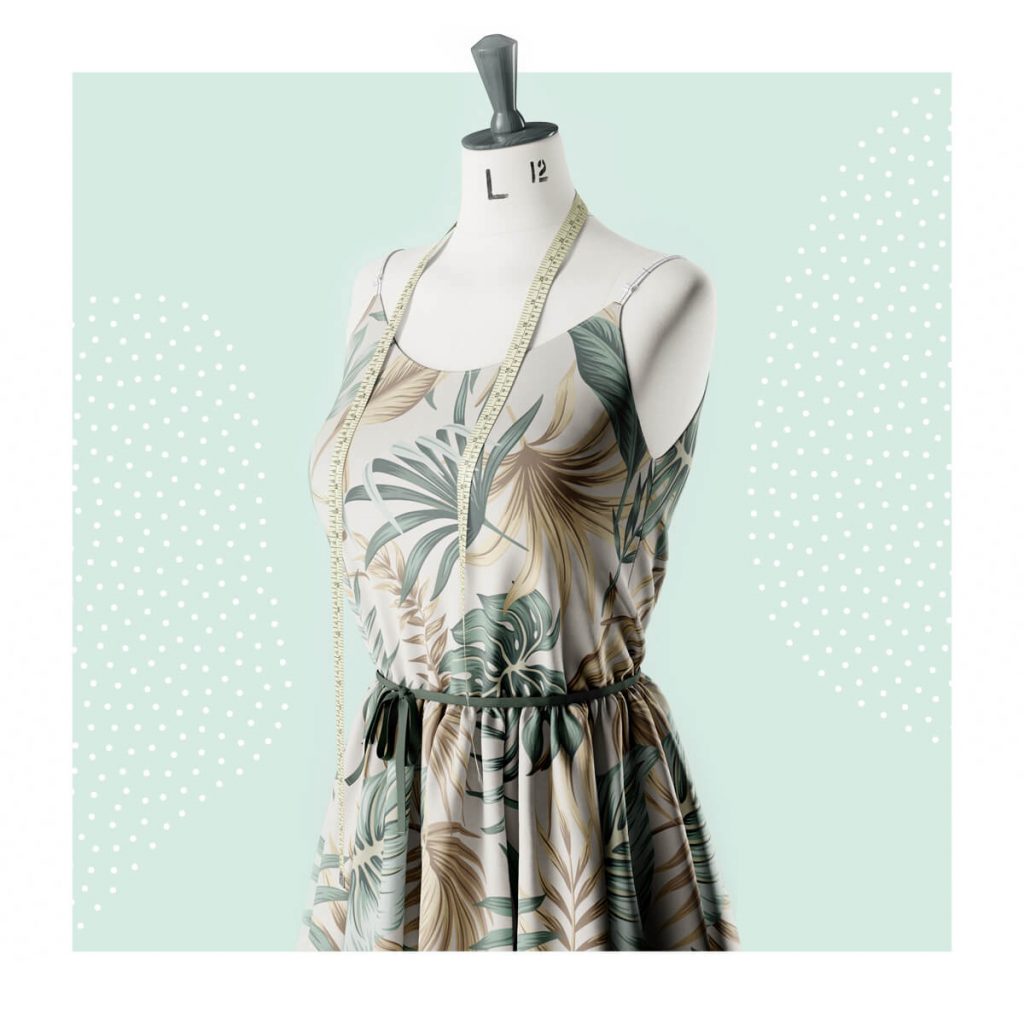 If you cannot wait for temperatures to rise above zero, buy fabric with an attractive print in warm colours. Spring clothes will definitely become bolder if you use floral or oriental motifs when sewing. There are hundreds of different ornaments to choose from, so it is easy to find something that suits you. With us, you can also design your own spring pattern and print it on the fabrics in our offer.
Cotton fabrics for dresses and more
With the arrival of a new season, it is worth dusting off your sewing machine or going to the seamstress to make some timeless garments that will fit your style perfectly. In spite of appearances, those with a minimalist wardrobe will also benefit from the patterns available in our catalogue. Fabrics with neutral, regular designs or classic checks in warm colours look great tailored into simple spring clothes. If you wish to have a small ornament, opt for a convenient zipper, and you will change the scale of the print on the fabric.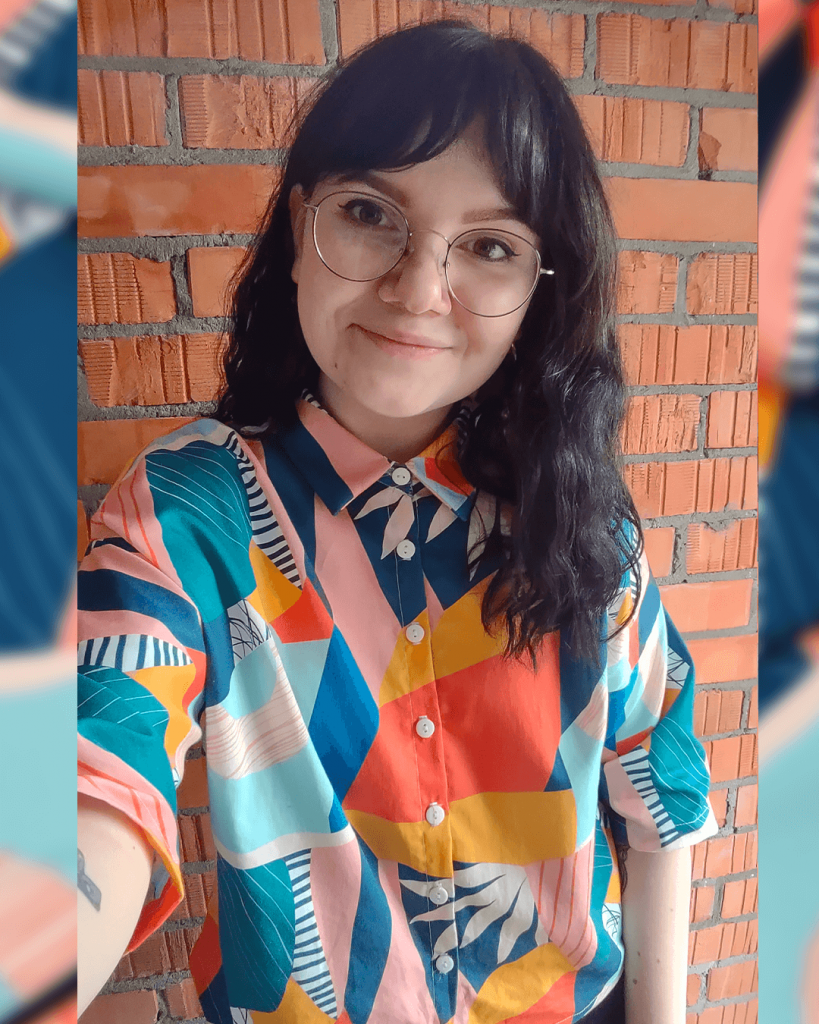 While handmade dresses and skirts are creations to be proud of, trench coats and glossy jackets are the real challenges for numerous enthusiasts of handmade wardrobes. Handsewn outerwear can be made using, for example, gabardine – the thick fabric will protect you from the cold. A satin pastel bomber jacket will match both sporty and evening outfits. Fabrics with forest motifs will also make such garments perfect for autumn.
Patterned cotton fabrics do not have to be reserved only for accessories for more basic, plain clothes. You can also choose a neutral, regular print that matches another decorated piece of clothing. In such a circumstance, it is also useful to know how to combine seemingly mismatched motifs. Big checks complement small ones, while rich flowery patterns complement regular, monochrome floral ornaments. Remember that combinations of similar colours look best. The right spring clothes will make you stand out from the crowd.
Airy accessories
If you love clothes without ornaments, consider complementing them with extraordinary accessories. Handsewn spring clothes look even better when combined with exciting accessories. For spring winds, opt for a satin scarf with an animal print and tie it at the neck in fancy knots or bows. A light polka dot scarf completes any vintage look. The catalogue features several prints from the 60s that will please every vintage enthusiast.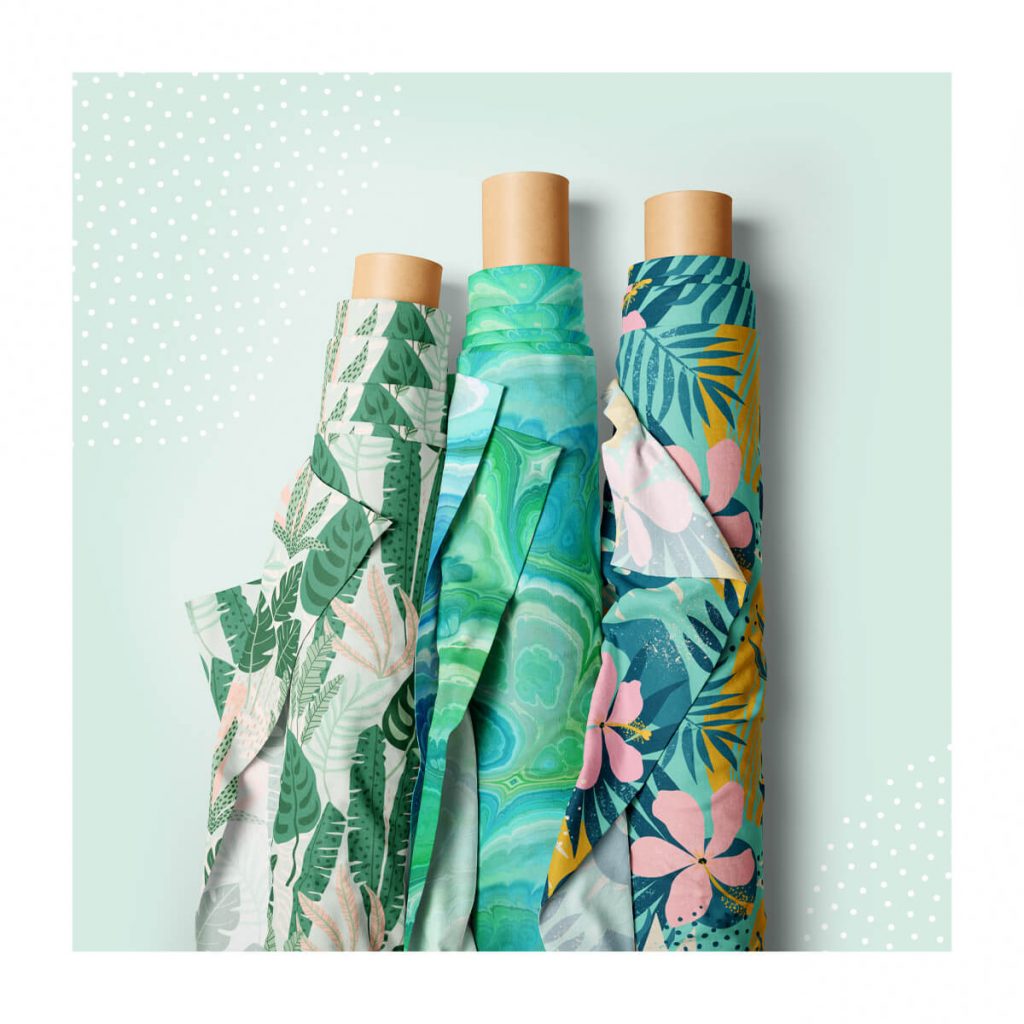 Hair ribbons are also really in style. Made of glossy satin, they are sure to complete your spring wardrobe. A fine print will give this little accessory a unique character. In this case, it is recommended to match the colour of the fabric to your hair colour. Cotton fabrics with pastel or watercolour patterns are ideal for red and brown-haired people. Bolder motifs are recommended for black and blonde hair.
During spring, you should not forget about swapping your heavy leather bags for summer bags made of natural fabrics. Gabardine and linen with bold patterns are perfect for tote or hobo handbags. Since sewing handbags can be quite complicated, begin with simple cuts, such as a flamingo drawstring backpack. Even beginner seamstresses can manage to sew a capacious shopping bag. It is really simple!
Trendy prints of the season