There are various designs of bedding available in shops, but buying factory-made products is not as satisfying as trying to sew your own set, which will adapt exactly to your personal needs. Bed linen for children can sparkle with a blaze of colours, have extraordinary prints and accessories as well as a cute cut – how to get down to sewing such a household piece of art?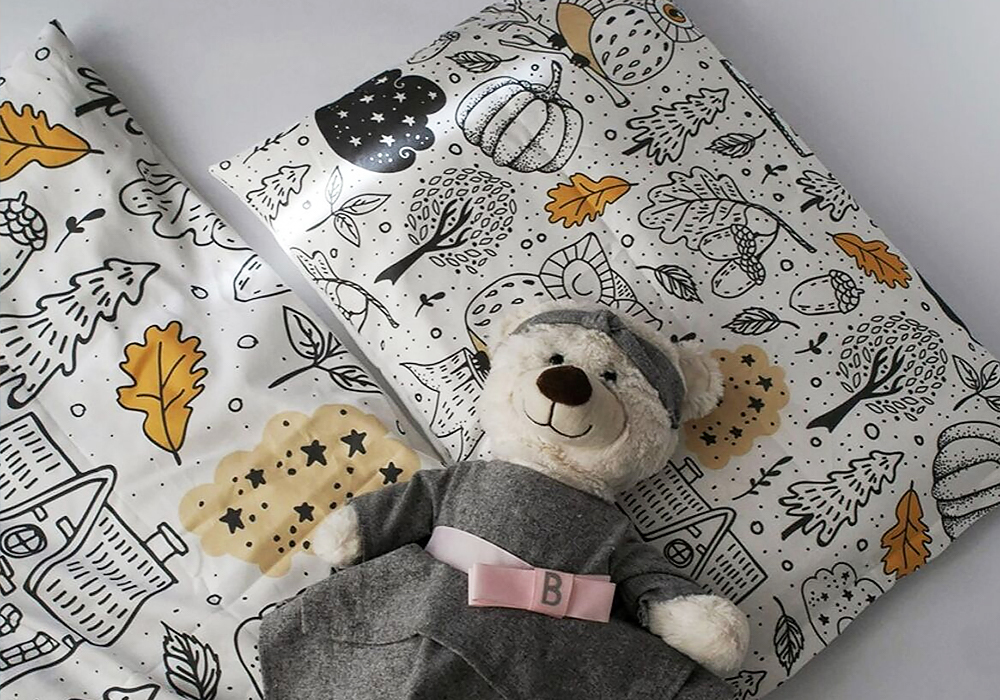 According to some, sewing your bedding is one of the easier tasks possible as you work with simple patterns. However, taking into account the bed linen additions, such as a zipper or piping, this type of sewing may not be easy at all for beginners and only after you have reached the proficiency in sewing will the creation of your own set of bedding be something that will go off without a hitch. If so, what should you pay attention to before sewing your own set of bed linen?
What fabric to choose for my bedding?
The fundamental issue before proceeding with the sewing machine is to decide on the appropriate fabric for the bedding. In this case, it is worth discarding knitted fabrics as, for example, loopback jersey is too elastic and bedding made of it would not go together with a duvet and a pillow particularly well. Soft fabrics such as cotton, linen, percale or satin are a better solution. Luxurious fabrics cost more but are so pleasant to the touch that they are worth the higher price.
See also: Jersey – how and what can be sewn out of it?
There again, any artificial fabrics are not recommended, for the child should have the highest possible comfort while sleeping and not sweat in some unpleasant bedding. While purchasing fabrics, it is worth paying attention to their grammature, which will allow you to create a set of summer or winter bedding, if selected properly. Nevertheless, the most important issue, especially in terms of textiles intended for children, is the appropriate print that your toddler will love. It is best to collectively select interesting patterns that will make your child feel like in a mysterious land when in their bedding.
Proceeding to sew the bed linen
Ordinary duvets and pillows for children are not too big, so you will need about 3 square meters of fabric to make the right bedding for the youngest. It is important to plan whether the bottom and top parts are to have the same print and whether they are to be made of the same fabric. Combining cotton and satin or two different colours or patterns is a very interesting solution.
See also: Basic sewing techniques – review
It is also worth planning the way the bed linen will open and close. If the choice falls on the so-called overlap, then you should widen the design by additional space. However, if you want the bed to have hook-and-loop fasteners, buttons, snaps (poppers) or a zipper, it is enough to leave 1-2 cm for the stitch. Before sewing, the fabric should be preshrunk, i.e. washed or ironed with an iron with a steam generator. This will prevent the bedding from shrinking in the future, which could lead to the duvet or pillow no longer fitting into it.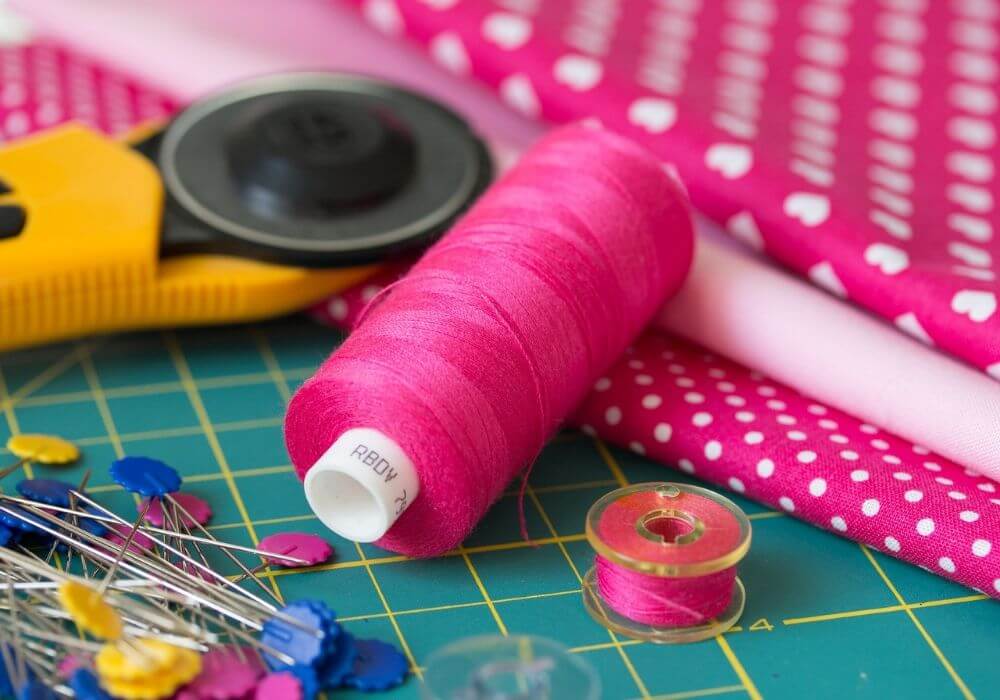 After cutting out the fabric, sewing two pieces of fabric is not a difficult task. It is worth remembering, however, to hem the fabric after connecting the underside and the upper side, so that it does not fray. This can be done with an overlock sewing machine or traditional equipment, using zigzag stitching. Sewing covers for duvets and pillows are similar, and those who want to increase the degree of difficulty are left with sewing in the zipper or opting to use the so-called piping, which is an aesthetic addition to the bedding. You can also make a cuddly toy out of the remaining fabric, such as a so-called 'pajama eater'.
See also: What sewing materials to choose? A short guide to woven and knitted fabrics
Why should you decide to sew your bedding?
Apart from the fact that sewing at home is remarkably satisfying, it also allows you to be more confident about the quality and safety of the fabrics used. The composition of the fabrics that were used to create the bed linen available in the store can never be fully verified. However, when you buy fabrics online, you can analyse their content very carefully. This gives every parent greater confidence in the fabrics they use to make clothes or pillowcases for their children.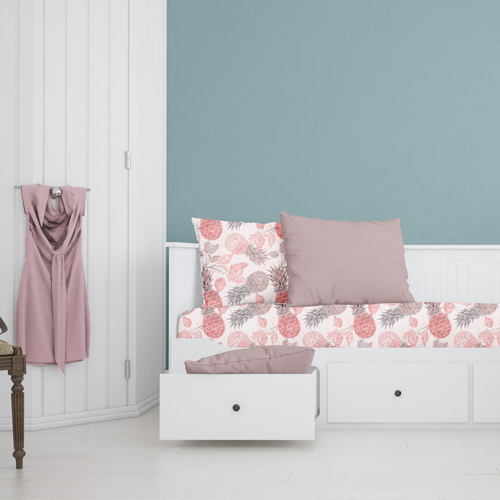 The size of the bedding is yet another concern – shop merchandise is usually available in standard sizes, while home sewing allows you to create duvet covers and pillowcases of different sizes. The selection of prints is also very significant – when buying ready-made bed linen, you have to agree to those chosen by the designers. The situation is totally different when a sewing enthusiast is supplied in an online textile printing house. In this case, you can choose thousands of different surprising prints and patterns or prepare your own. Bed linen with animal or floral patterns, a pillow with a theme based on your favourite fairy tale or an interesting abstraction? Everything is possible when you have a sewing machine, know how to use it and choose the best fabrics with interesting prints. It is worth remembering that children love bedding prepared at their special request!
See also: How to start sewing with a machine?