Are you lured by innovative or traditional woven and knitted fabrics available in online and brick and mortar shops? Do you often lose yourself in a maze of these attractive offers? What would you say to a fabric that is universal and pleasant to the touch, and can be used for various exciting projects? It is time to get acquainted with jersey and find out what, and how you can sew with it.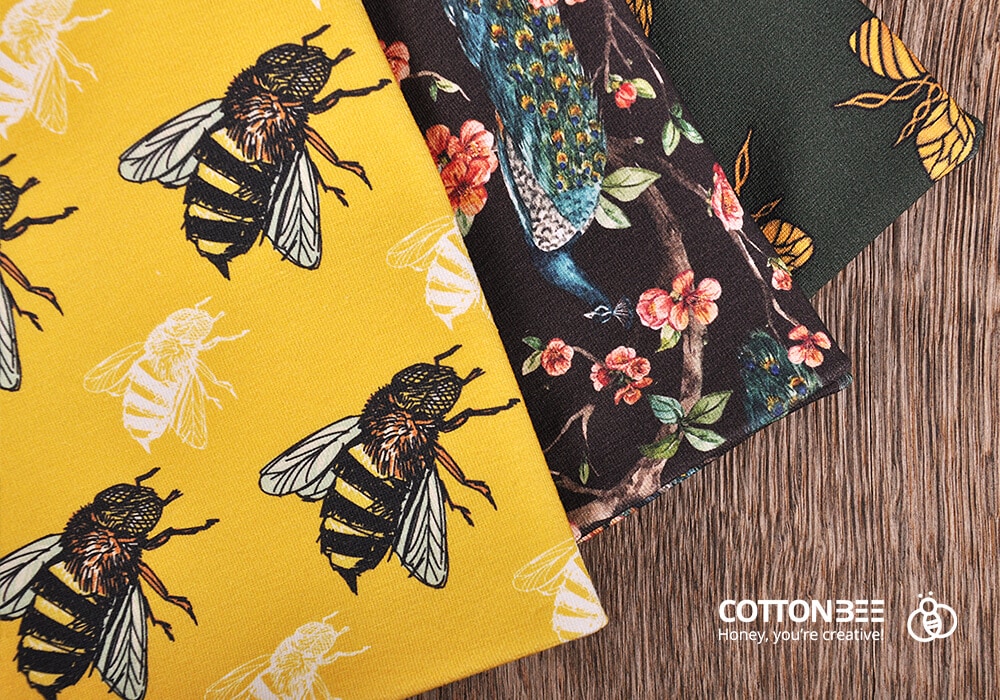 Jersey is a popular type of fabric that is appreciated by people who like to spend pleasant afternoons accompanied by a sewing machine. The characteristic feature of this knitted fabric is that it is made of a single thread arranged in an unusual stitch. It is mainly praised for its high air permeability, warmth and flexibility. These qualities are achieved by mixing high-quality cotton with a trace of synthetic fabrics.
The universal nature of this sewing fabric will allow you to create clothes useful during different seasons of the year. During winter, it will provide thermal comfort, and when external temperatures get higher, it will allow you to reduce body heat and sweat. However, how to effectively utilise the properties of this fabric to develop exciting projects, in the form of aesthetic and functional clothes?
How to start your adventure with jersey?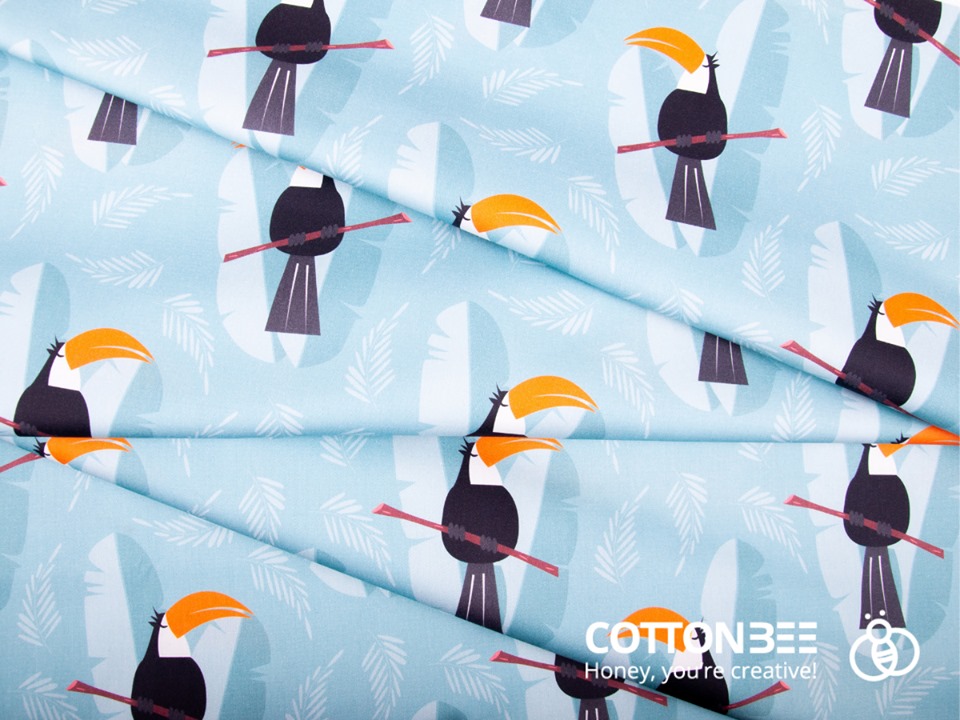 It is worth noting that the "sewing boom" that has been taking place in Poland in recent years is strongly connected with the spread of the knitted fabric called "jersey". It can be used even by the beginners who own inexpensive sewing machines with just the basic functions. Of course, if you want to sew this knitted fabric more professionally, you will need more professional equipment, namely a four-thread overlock. Besides being warm and breathable, the basic feature of jersey fabric is that it does not fray while sewing, which will appeal to you if you are just beginning your adventure with creating your own garments.
See also: How do I print a pattern on a woven or knitted fabric?
Before picking the right sewing fabric, check its composition thoroughly first. 100% cotton-based jersey fabrics are not very elastic, and it is more challenging to sew with them, thus you are better off choosing a fabric with a hint of synthetic additives that provide it with flexibility. The grammage of the knitted fabric is another issue – it should be chosen with the planned outcome in mind. Thick jersey is best suited for sewing hats, scarves or thick trousers and sweatshirts.
On the other hand, thin jersey fabric will be perfect for sewing clothes (e.g. skirts or dresses) worn during warmer periods.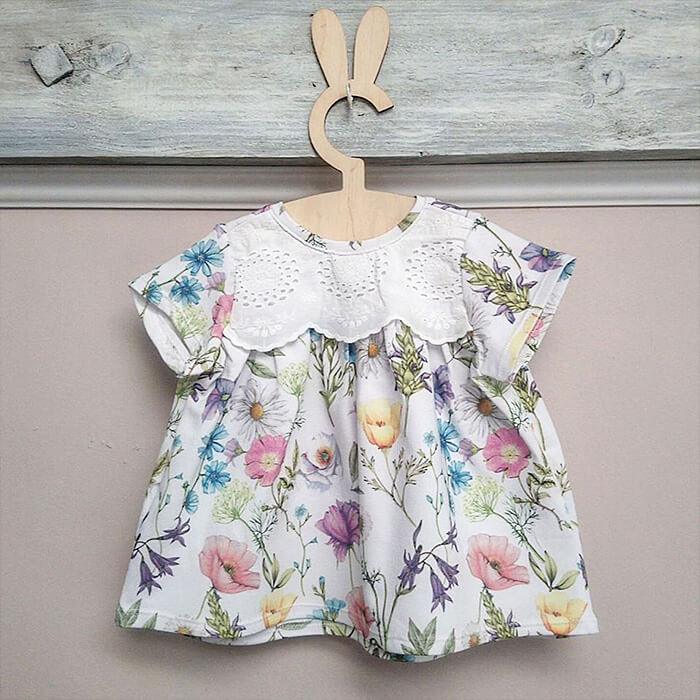 If you are considering sewing warm clothes, choose a brushed jersey that is smooth on one side, and a bit brushed on the other, which ensures thermal comfort. However, if you want to make more breathable clothes for summer or early autumn, opt for fabrics such as loopback jersey. The clothes made out of it are very soft and delicate to the touch, which is especially appreciated by the children, who, as is well known, have more sensitive skin and like to wear breathable clothes.
Check also: What sewing materials to choose? A short guide to woven and knitted fabrics
What is worth sewing with jersey?
Many people who sew amateurishly or semi-professionally often only use jersey, because it is a very charming fabric that is not difficult to process, and you can create a whole range of interesting projects using it. Other than the above-mentioned jersey sweatshirts, trousers, hats or scarves, you can also get interested in more extravagant projects, for example, coats or bags.
To the surprise of numerous fashion fans, many global designers have started using jersey to create bold and expensive creations. If you own a sewing machine, you can create a small fashion house in your apartment, where you can freely use different sewing patterns and types of jersey. Home sewing allows you to take care of every detail of your clothes. You can also carefully check the composition of the jersey fabric you purchase, which is not possible if you buy clothes of Chinese origin. Printing on knitted fabrics allows for creating unique fabrics to create one of a kind garment.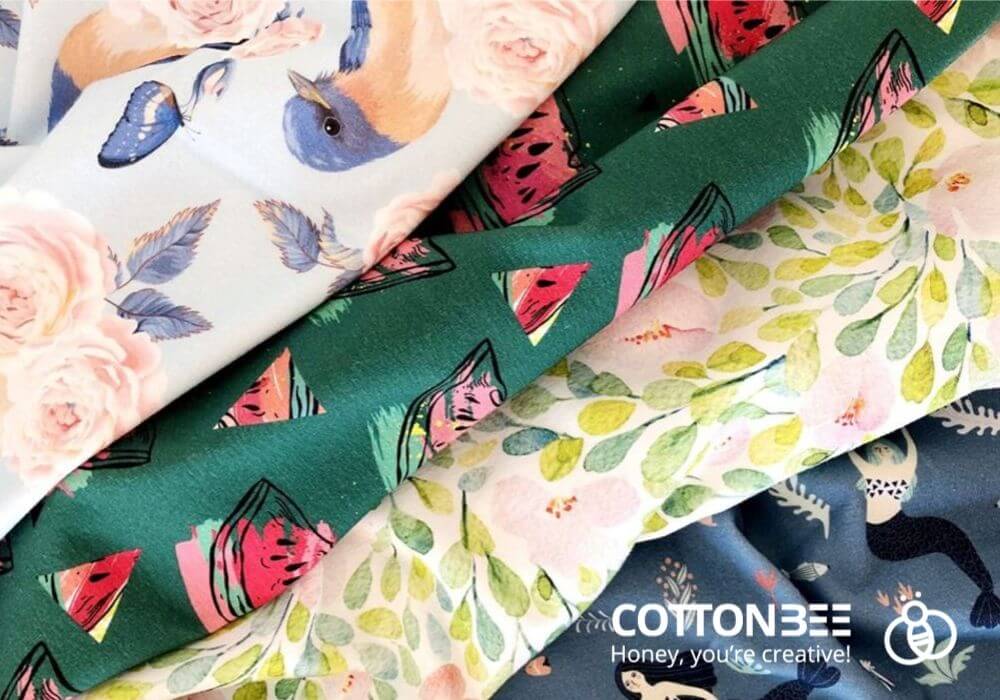 The issue of the economy is equally important, especially when your children are young and grow out of their outfits quickly. Jersey allows you to sew baby sleepers, underwear, pyjamas, blankets or mascots. Every child will appreciate the fact that they will be able to choose the colour, shape or pattern that will appear on their favourite garments. For help, visit our online textile printing house, thanks to which you can design the prints you can later place on knitted fabrics. A sweatshirt for a child with their favourite game character or your own mysterious print on a dress? You have enormous potential at your fingertips, and your imagination is its only limit.
Jersey is a very comfortable knitted fabric for all those who like to change a piece of textile into electrifying, aesthetic or functional clothes.
Read more: Sewing clothes yourself – pros and cons