Taking inspiration from nature is not by any means a new concept and using botanical print fabrics for sewing is ganing more and more popularity. Botanical motifs are commonly used in interior design as well as clothing. With an abundance of cotton woven and jersey fabrics with floral prints you can create stylish home decor or add some freshness to your wardrobe. This way you will create unique decorations for your living space or wardrobe full of timeless staples.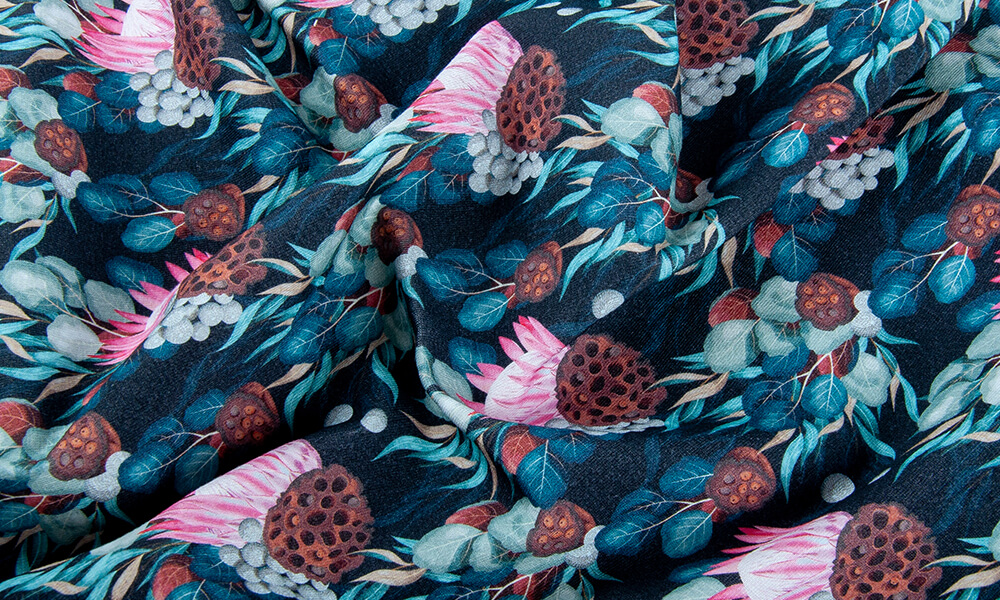 Sewing from botanical print fabrics – add originality to your interior
Botanical print sewing fabric can be used while you are arranging your home. Floral motifs sprinkled on furniture or decorations will have a positive influence on any home-dwellers mood. It is no secret that colour green can help boost your creativity or soothe your senses. That is why botanical print fabrics will be best suited for a living room, home office or your craft space.
Inspired by nature decorative pieces will complete any interior, both modern and classic. Floral elements can add some life to an industrial interior or become a leitmotiv of your entire house. Sewing with botanical print fabrics will allow you to create an exeptional vibe in your living room or any other part of your house. Decorative pillows or curtains can be a stunning and eye-catching accents for simple or minimalistic interior. If you have a pet, you can create a pet bed that will create a cohesive look with your other botanical decorations.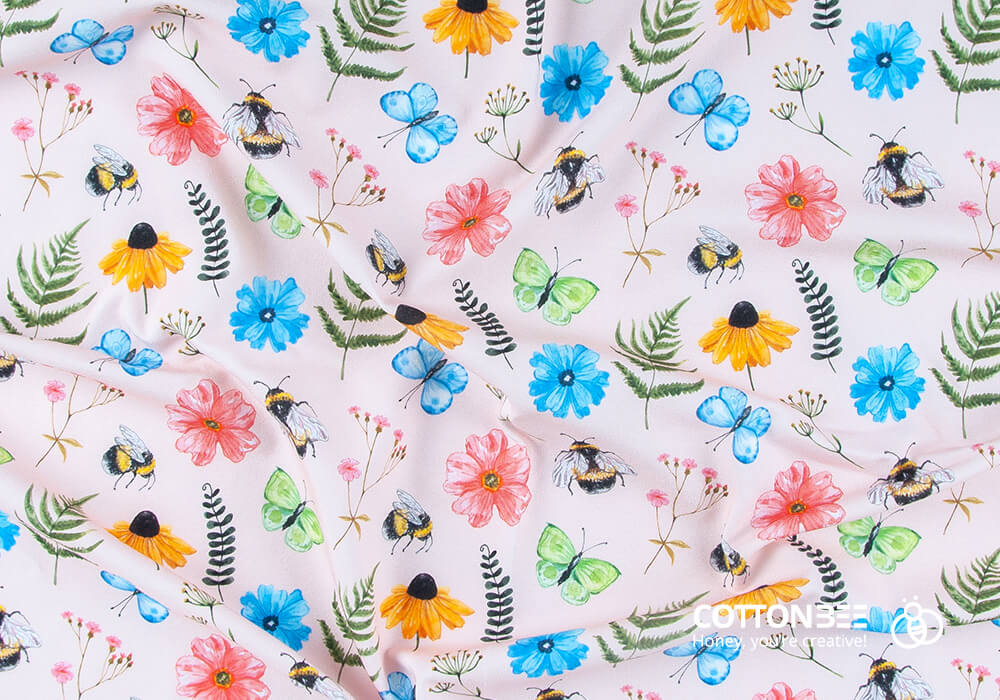 Using floral print sewing fabrics you can create cosy and beautiful duvet covers or blankets that will come in handy during autumn or winter evenings. Botanical prints can also work for dining room or kitchen. A tablecloth with large, colourful flowers will brighten up space and make any meal even more enjoyable. If you want, you can even create chair covers for a complete and cohesive look in your dining room. If you want to decorate your bedroom you can create elegant bed linen with floral print.
Botanical print sewing fabric – create original garments
Cotton woven and jersey fabrics with botanical print are great for every sewist that want to create original yet stylish clothing. Fabrics with nature-inspired motifs will work great for t-shirts or unique pants. It will be a statement piece of an outfit, no question about it. Using small-scale floral prints will allow you to achieve the very delicate and feminine feel of any garment.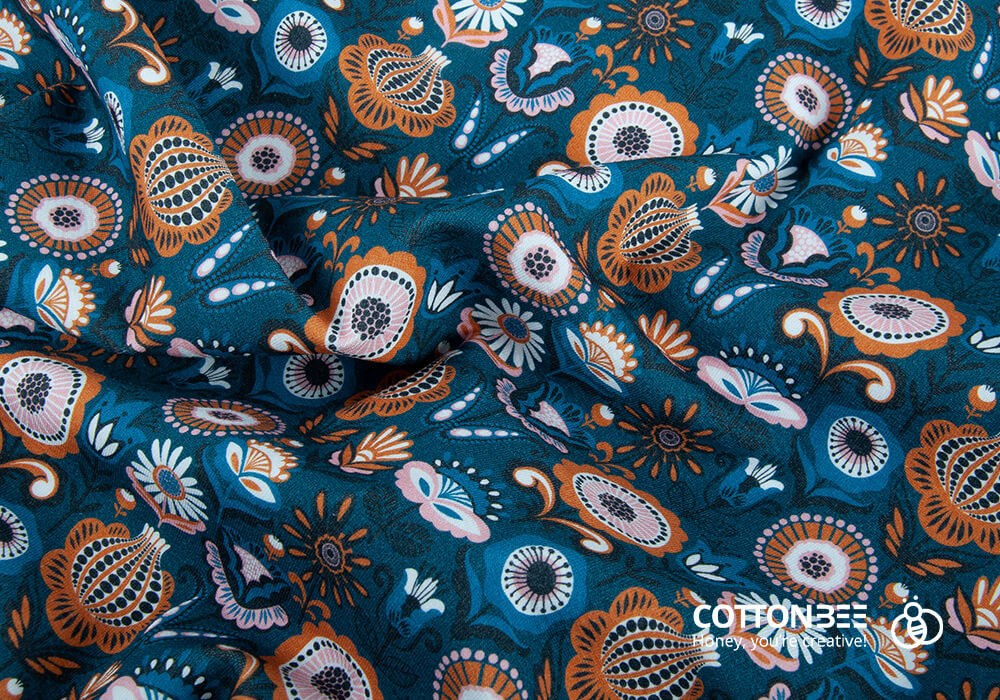 Botanical print sewing fabric can be used for creating original accessories, i.e. scarfs, scrunchies, headbands or socks. Printed fabrics are also great for making a one of a kind blazers, hoodies or sweatshirts that can add a lot of interest to an outfit. For a casual meeting with friends, you can choose to make a jumpsuit and if you seek for comfy but classy outfits for your home office you can make a matching set of sweats with a stunning print.